Charity partners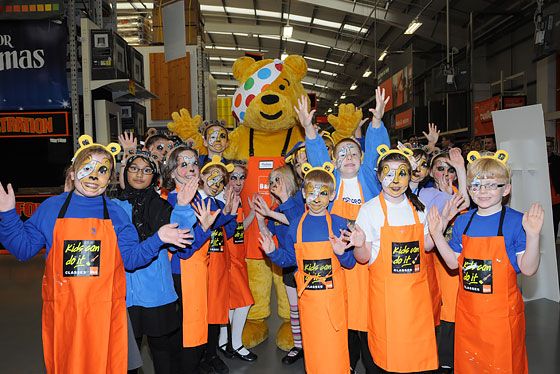 We have a corporate charity and sponsorship policy, and have chosen national charities for corporate fundraising and charity collections at B&Q stores.
Our nominated charities
Our nominated charities from February 2014 - February 2015 are:
• BBC Children in Need
• The Royal British Legion
We are not in a position to consider other corporate charity partner applications at this time. Our next review will take place in late 2014 and any updates will be communicated here.
As part of our community strategy, we have announced a three year partnership with the charity UK Youth. This will see B&Q employees working alongside young people at a local level and passing on a wide range of practical skills. Each of our stores, distribution centres and store support office will be twinned with a local youth group and embark on a range of exciting community projects.
UK Youth Chief Executive Charlotte Hill says:
"We are delighted to be working with B&Q, a business that is backing young people. At UK Youth we focus on ensuring that everyone has the chance to achieve and that those achievements are recognised. This partnership will enable us to help thousands more young people to do this and really move forward in their lives."
Learn more about The Royal British Legion