Scout Association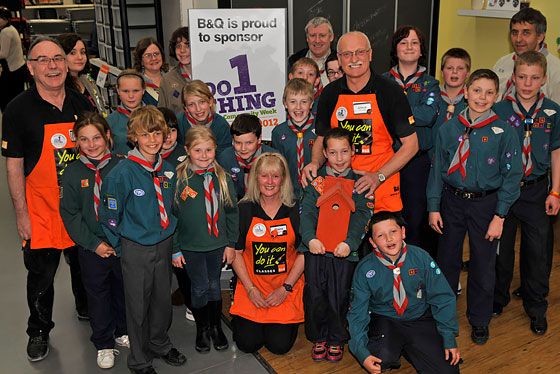 B&Q have joined forces with The Scout Association to offer Beavers, Cubs & Scouts the chance to improve their DIY skills.
B&Q is proud to sponsor Scout Community Week which takes place in June each year.
Whether that be decorating a community centre, revamping a community garden or clearing a community space, Scouts across the country work hard in their area to raise funds for their own Scout Group, for the Scout Grant Development Board and to raise the profile of Scouts and young people in their local communities.
Scout community week info
In May Scout groups will be fundraising in our stores to support their community projects. They can also get the skills, help and advice they need to complete their projects. We will be giving skills through our in-store experts, free kids workshops and also through our YouTube how to videos, made by Scouts for Scouts.
Scouting groups can access our how-to videos, including 'how to paint a wall' and 'how to build a bird box' at www.youtube.com/bandq - type scouts in the search box.
For more details on Scouts Community Week visit scouts.org.uk.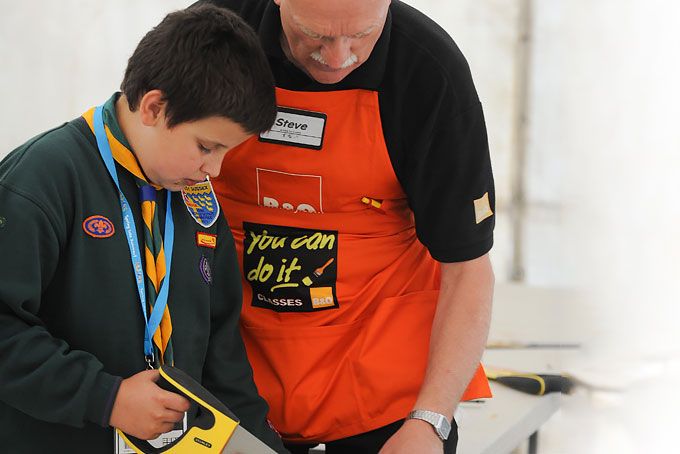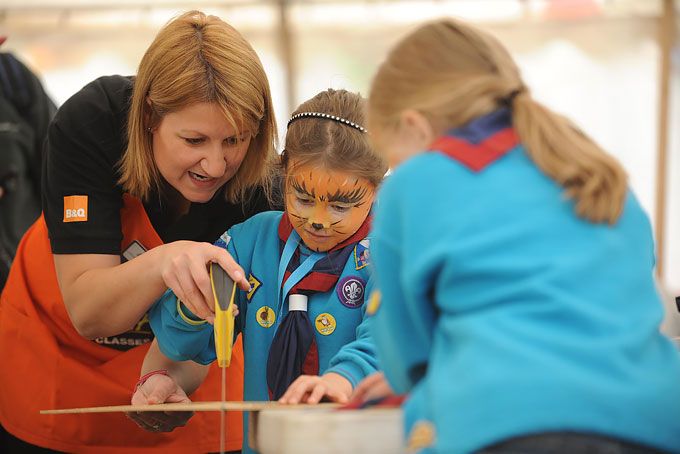 Some examples from Scout community week 2012
• Bear Grylls, Chief Scout, joined local Scouts for a beach clean-up on the shores of Loch Ness, supported by B&Q Inverness
• B&Q Penzance helped Groups build bird boxes to install for Scout Community Week projects
• 115th Kirkcaldy Scouts raised £840 by bag packing and organising a raffle in their local B&Q. The store also provided equipment and a helping hand to re-landscape a local nursing home's garden
• 11th Wallington Cubs and Beavers visited B&Q Sutton to fundraise and attend workshops to earn their DIY badges
• Stambermill St Marks Scouts raised £670 through bag packing and assisting customers at B&Q Halesowen.