colourcourage paint Cup Cake
Cup Cake is a light chocolate shade that benefits from a cooler shade as a contrasting colour.
Cup Cake
All items in this range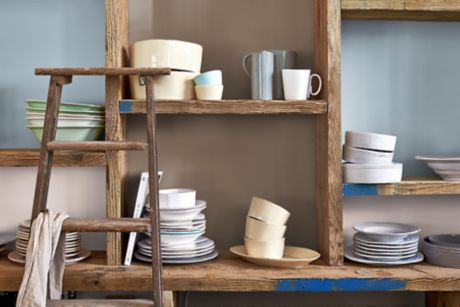 What's the story?
"I got the inspiration for the shade CUP CAKE in England, when I was looking in a kitchen cabinet full of cupcakes. It was the brownish shade of the cupcake dough that I wanted to add to the collection. It reminded me of chocolate, then again, it was not as dark as chocolate is. Therefore, one could describe this shade as chocolate-dough-coloured."
Shop Cup Cake
Shop all colours
Styling tip:
CUP CAKE is a light, chocolate shade that benefits from cooler shades as a contrast. ICED SURPRISE complements CUP CAKE very well and in larger areas, it combines perfectly with CONTZEN WHITE to create a bright and inviting space.
Lars Contzen about colours:
"The beauty of a colour does not depend on a particular object. Every colour may tell a thousand stories. Use colours the way you like them best. There are colour combinations, though, that harmonize perfectly."
Must have items for your project
Get inspired
Current Promotions
How to create a feature wall

Why not think about wallpapering a single wall to create a striking design feature?