colourcourage paint Dark Graphite
Dark Graphite is a very dark grey shade suitable for setting striking contrasts in a room.
Dark Graphite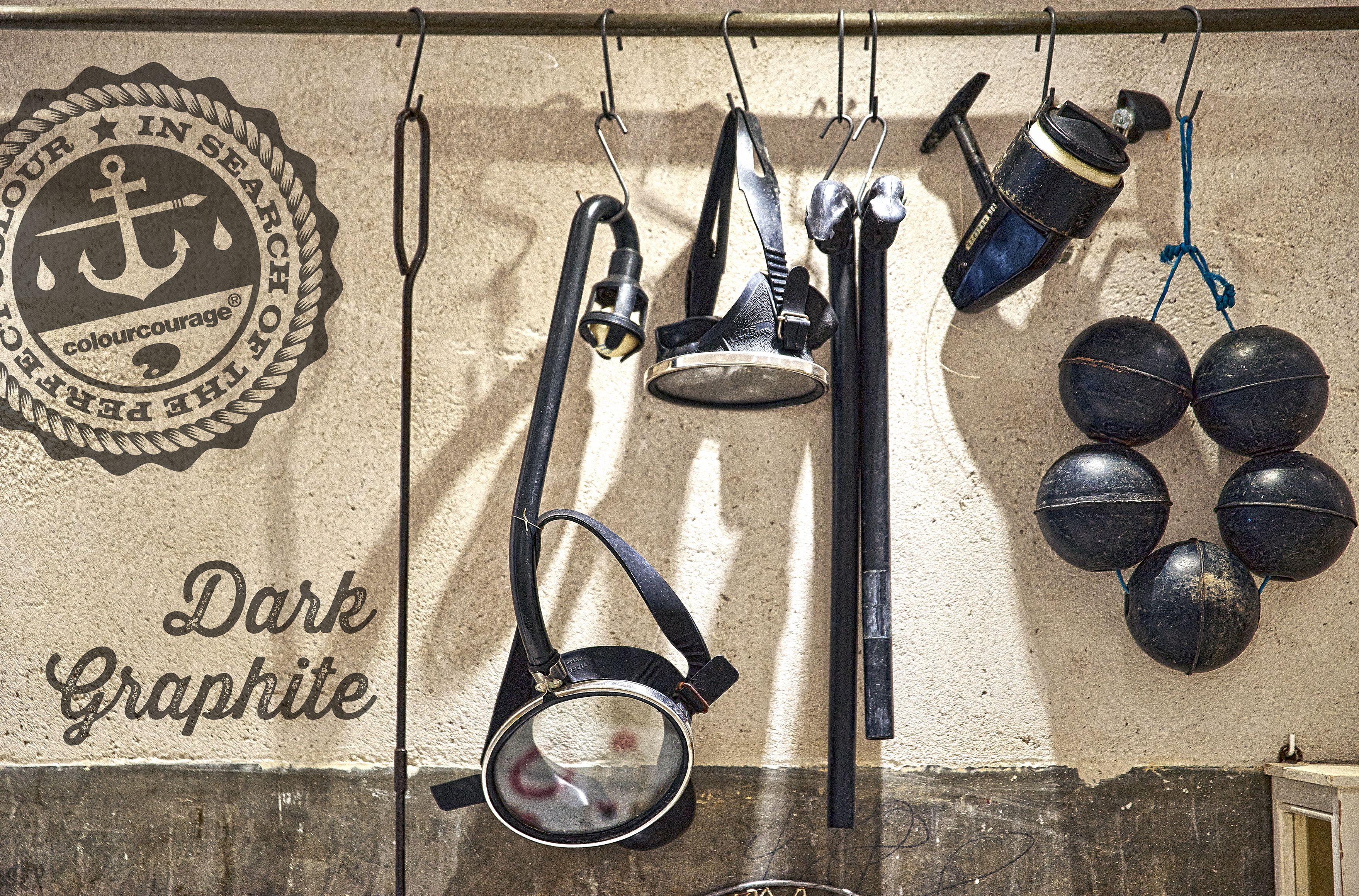 All items in this range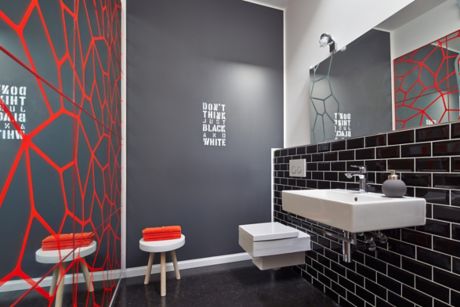 What's the story?
"When walking through Royan, a city situated at the French Atlantic coast, I coincidentally came across a wall. In front of it, fitted on a rod, there were various old diving accessories. The diving goggles, snorkels and buoys had one thing in common: a special shade of black. Due to the long-time use of these objects, it no longer showed any depth or intensity. But it was precisely this pale black that turned the sight of the utensils into something special. I gave this shade the name DARK GRAPHITE."
Shop Dark Graphite
Shop all colours
Styling tip:
DARK GRAPHITE is a deep, grey shade that's suitable for setting striking contrasts in a room. Combined with diverse pastel shades it helps to really emphasise the colour. White doors and window frames stand out perfectly against the dark colour. Natural woods and vintage furniture also help to stress the powerful effect of the rich grey.
Lars Contzen about colours:
"The beauty of a colour does not depend on a particular object. Every colour may tell a thousand stories. Use colours the way you like them best. There are colour combinations, though, that harmonize perfectly."
Must have items for your project
Get inspired
Current Promotions
How to create a feature wall

Why not think about wallpapering a single wall to create a striking design feature?