colourcourage paint Green Submarine
Green Submarine fits perfectly to all kinds of brown tones and wooden materials, as it sets a cool contrast to warm colours.
Green Submarine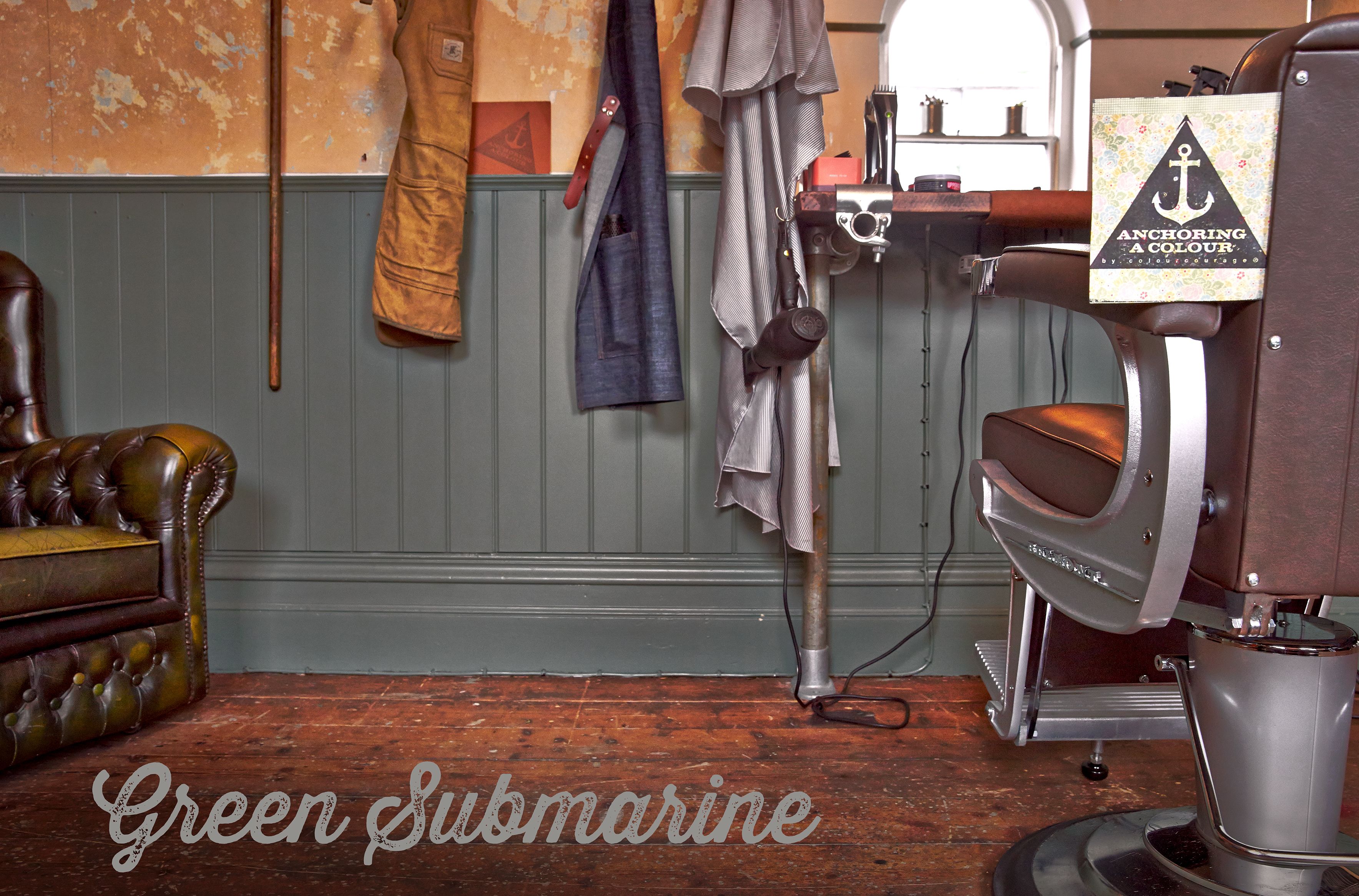 All items in this range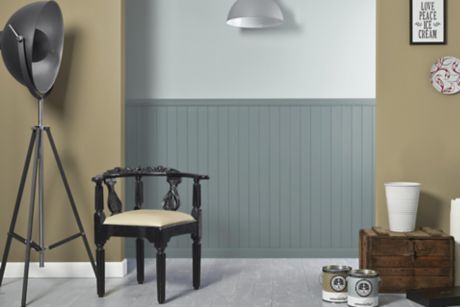 What's the story?
"During my visit to Cornwall, England, when looking through a barber shop window, I noticed the classical interior of the shop. Almost all surfaces inside had warm shades of colour and a special patina about them. Only a halfway panelled wooden wall pleasantly interrupted these numerous warm tones. The shade of the painted wood panels is hard to put into words. It was a pale mixture of grey, green and blue. Somehow this colour reminded me of a submarine. This is why I assigned the name GREEN SUBMARINE and included such a subtle shade to the collection."
Shop Green Submarine
Shop all colours
Styling tip:
GREEN SUBMARINE is a very subtle mix of green, grey and blue. This shade fits beautifully with many of the earthier colours and wooden materials as it sets a cool contrast against the warmer tones. SHORE BREAK pairs perfectly with it and helps to brighten up a room. White doors and window frames stand out well against GREEN SUBMARINE.
Lars Contzen about colours:
"The beauty of a colour does not depend on a particular object. Every colour may tell a thousand stories. Use colours the way you like them best. There are colour combinations, though, that harmonize perfectly."
Must have items for your project
Get inspired
Current Promotions
How to create a feature wall

Why not think about wallpapering a single wall to create a striking design feature?