colourcourage paint Majolica Blue
Majolica Blue is a beautiful broken blue that looks very natural and classic.
Majolica Blue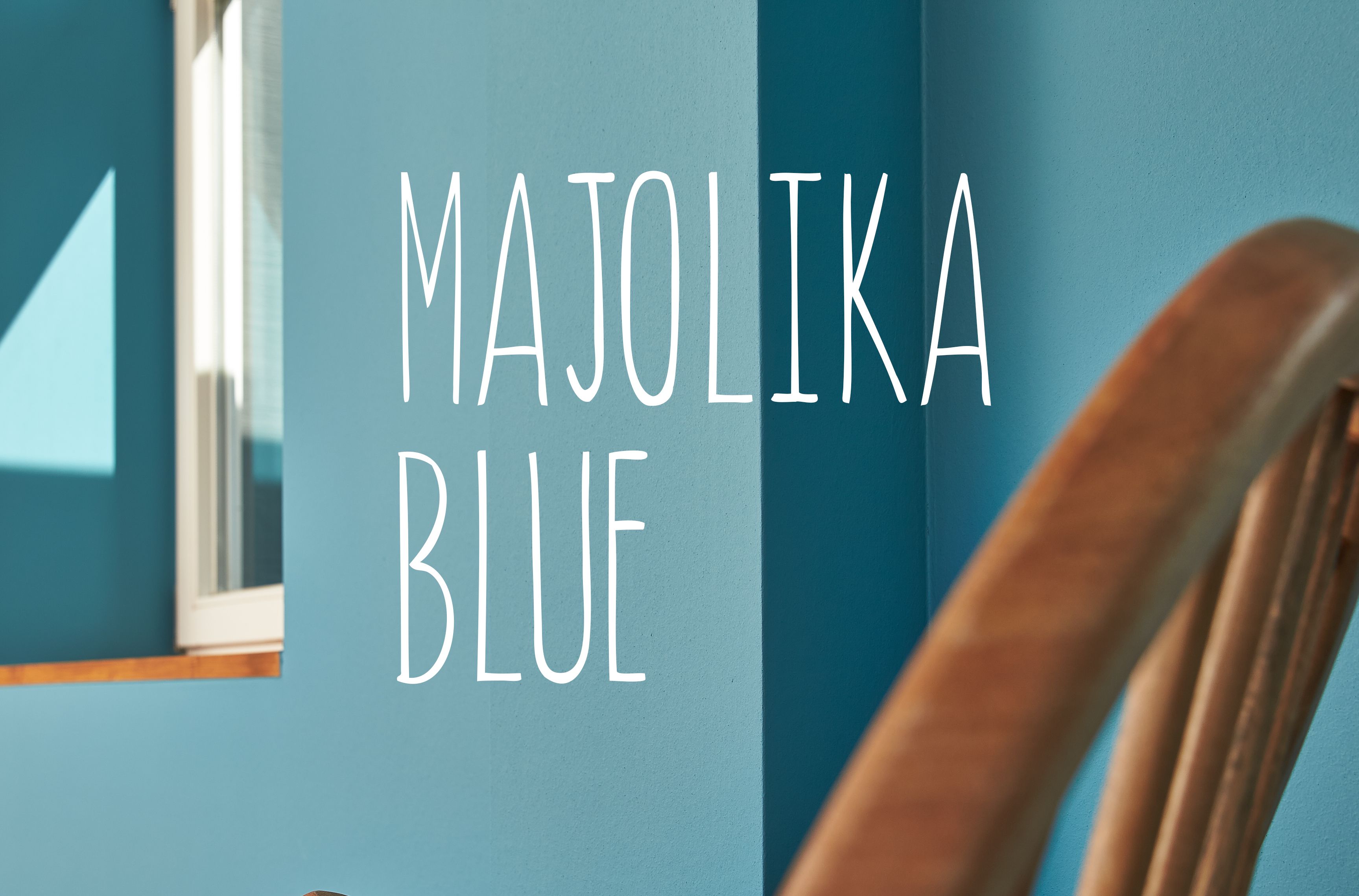 All items in this range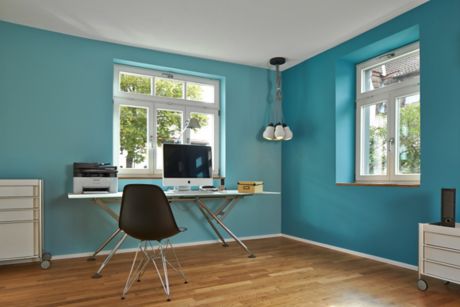 What's the story?
"My visit to Park Güell in Barcelona, which has been designed by Antonio Gaudi, aroused my interest in the shades of classically painted ceramic tiles. The burnt-in colours have a very dynamic effect on the high-gloss tile surface. For the interplay of the colours the correct combination of the shades is crucial in order to achieve a harmonious overall picture. With MAJOLICA BLUE, I have captured a blue shade that allows various possible combinations with other colours, while appearing very classic at the same time."
Shop Majolica Blue
Shop all colours
Styling tip:
MAJOLICA BLUE is a beautiful tone of blue that looks both natural and classic. It blends harmoniously with ICED SURPRISE as well as earthier shades such as DRIFT WOOD. Natural wooden materials create a warm balance in the room and larger areas can be paired with CONTZEN WHITE to give additional light. It gives connotations of the sea and the surrounding landscape.
Lars Contzen about colours:
"The beauty of a colour does not depend on a particular object. Every colour may tell a thousand stories. Use colours the way you like them best. There are colour combinations, though, that harmonize perfectly."
Must have items for your project
Get inspired
Current Promotions
How to create a feature wall

Why not think about wallpapering a single wall to create a striking design feature?