colourcourage paint Morning Melon
Morning Melon is a dark, expressive green that may dominate rooms distinctively.
Morning Melon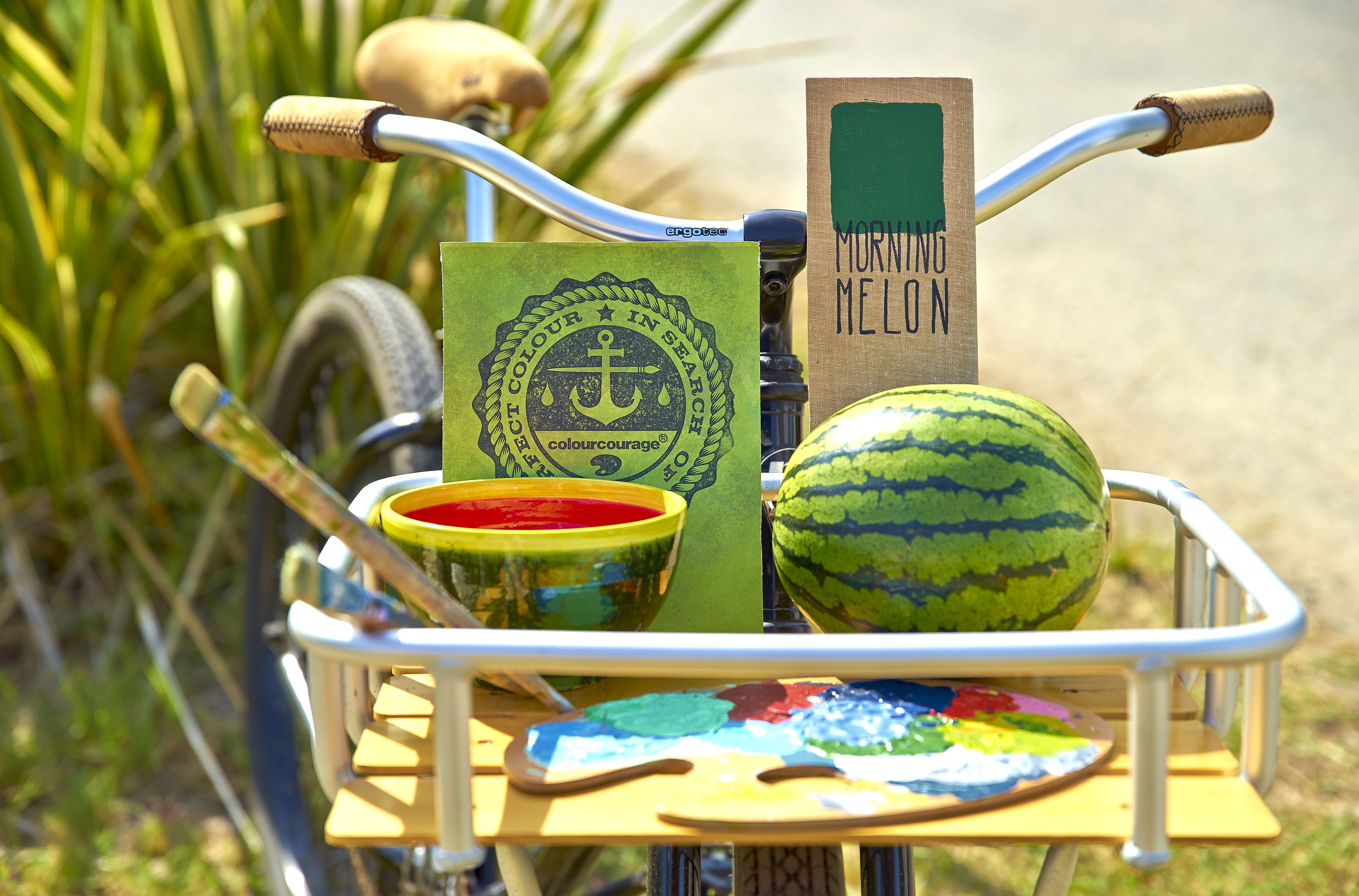 All items in this range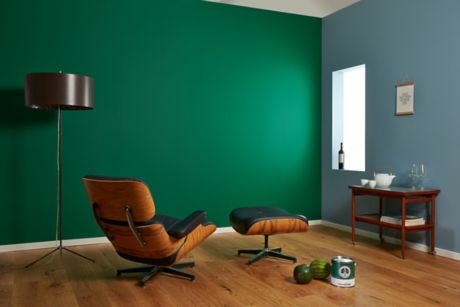 What's the story?
"During my journey in search of the perfect colour, I went shopping by bicycle one morning. Among other things, I spontaneously took a water lemon with me on my shopping tour. Together, along with the other items I purchased, I put the melon into the bike basket in front of the handlebar. Consequently, the melon was in sight the whole time on the way back. Only then I noticed for the first time that the dark green of a melon is quite an intriguing colour. I have now added it to the collection under the name MORNING MELON."
Shop Morning Melon
Shop all colours
Styling tip:
MORNING MELON is a dark and expressive green that's heavily dominant. It represents tranquillity and serenity and is perfect for elegantly emphasising classic and vintage furniture. It pairs beautifully with LE CHAT GRIS, which has a neutralising effect. Dark and knotted woods complete the look.
Lars Contzen about colours:
"The beauty of a colour does not depend on a particular object. Every colour may tell a thousand stories. Use colours the way you like them best. There are colour combinations, though, that harmonize perfectly."
Must have items for your project
Get inspired
Current Promotions
How to create a feature wall

Why not think about wallpapering a single wall to create a striking design feature?