colourcourage paint Wild Pistachio
Wild Pistachio is a light, broken turquoise, which has a very soothing and natural effect.
Wild Pistachio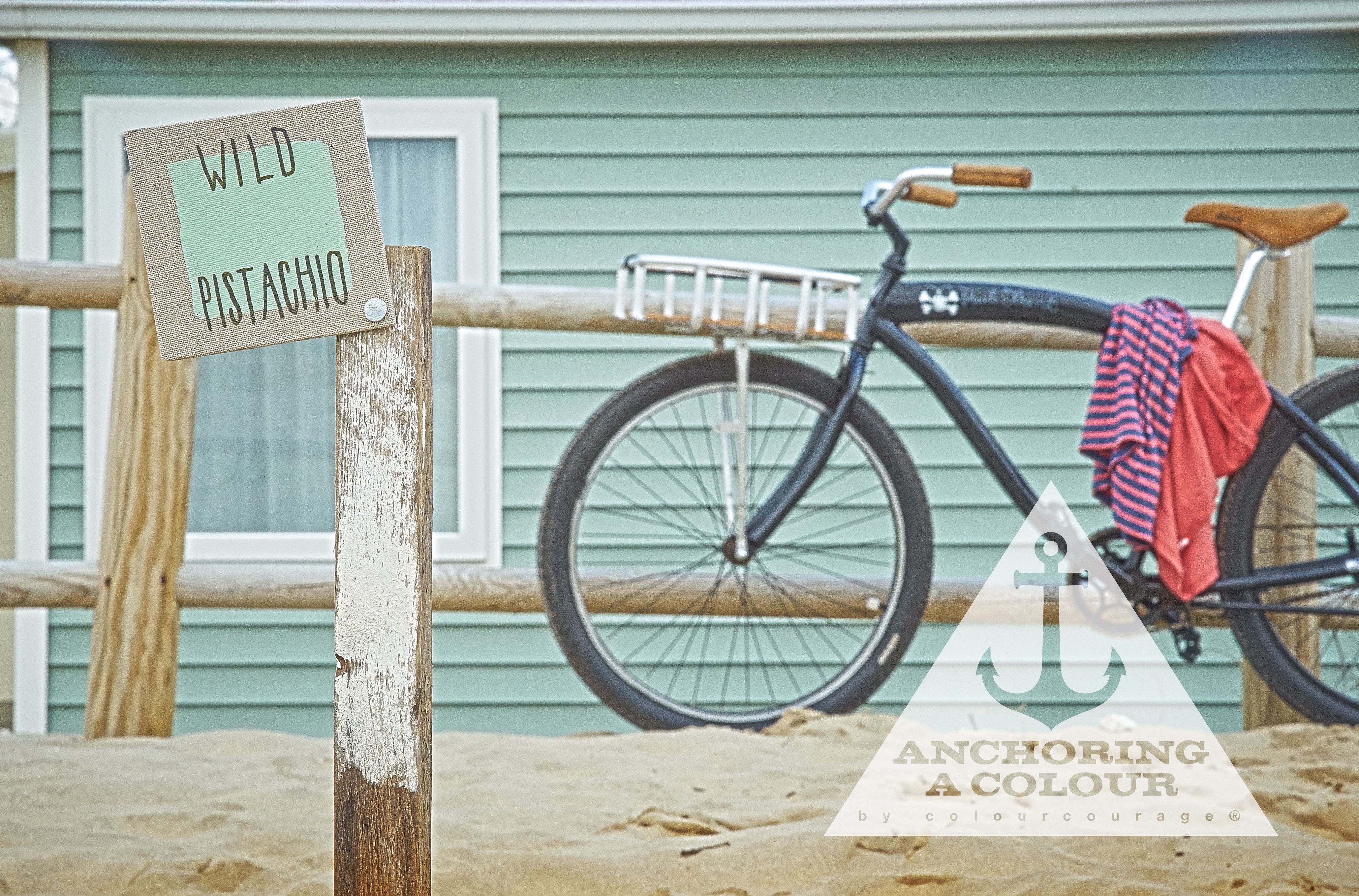 All items in this range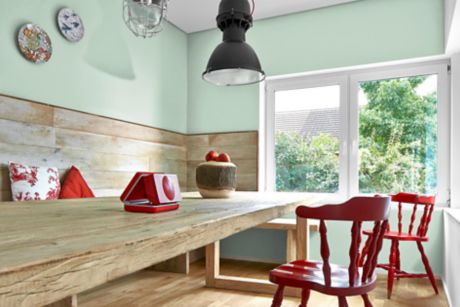 What's the story?
"When I stopped at a campsite at the north of Bordeaux, France, I noticed several small cottages, belonging to this area. They were situated on a sandy underground of a dune right at the ocean and were therefore exposed to the diverse weather effects of the Atlantic coast. Depending on whether the facades were facing the sun and the ocean or not, the green coloured wood surfaces were faded to a different degree. I called the green of the side facing the sun and the ocean WILD PISTACHIO, because it has only developed owing to the wild influences of nature."
Shop Wild Pistachio
Shop all colours
Styling tip:
WILD PISTACHIO is a muted turquoise-green that has a really soothing and natural feel. Its complementary counterpart is SALT RED and achieves a harmonious tone. BEACH PEBBLE AND CONTZEN WHITE act as neutralising colours that soften the look. White furniture and light wooden floors are the ideal companion to this colour palette.
Lars Contzen about colours:
"The beauty of a colour does not depend on a particular object. Every colour may tell a thousand stories. Use colours the way you like them best. There are colour combinations, though, that harmonize perfectly."
Must have items for your project
Get inspired
Current Promotions
How to create a feature wall

Why not think about wallpapering a single wall to create a striking design feature?