Homefit installation: Boilers
Need a new boiler fitting?
We can fully install the latest, energy efficient A-rated boiler for you.
B&Q's reliable and affordable installation service provides you with fully qualified and approved local Gas Safe registered engineers at pre-agreed prices, removing the risk of working with unknown tradesmen, and giving you complete peace of mind.
Trusting someone else with your home is a big step; but with 25 years' experience and over half a million installations completed, you're in safe hands with B&Q.
• Which? Trusted Traders assess all of our Homefit installation businesses
• Upfront clear pricing
• Experienced and approved tradesmen
• No salesmen • Details of accreditations and associations
Our boiler range
Our product teams take a great deal of time and care to research and source the very best products. We only choose the leading manufacturers who are best in class.
Our Range Includes:
Combi Boilers:
• On demand Central Heating & Hot Water
• Water delivered at mains pressure direct from the boiler
• space saving – eliminates need for hot water storage
• energy efficient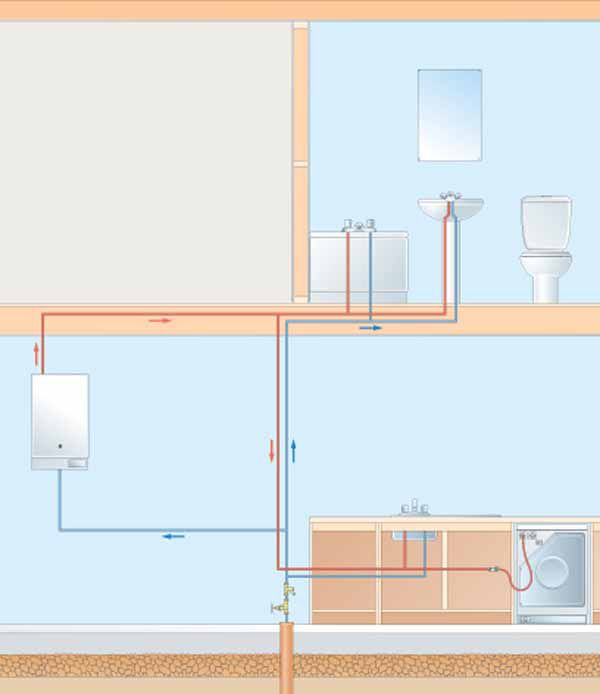 System Boilers:
• Stored Hot Water
• Suitable for larger properties with multiple hot water demand ie bathrooms
• Many Parts internal that are external in a conventional boiler
• Suitable for low mains pressure
Conventional (Regular Boilers):
• Stored Hot Water
• Suitable for larger properties with multiple hot water demand i.e. bathrooms
• Suitable for low mains pressure
Within this we have:
• A rated Energy efficient boiler within our range
• Up to 10 year parts and labour guarantee #disclaimer
What factors to consider, and our trained Technicians will help you with these important questions
• Current System and adaptation requirements
• Available space
• Size of Property inc. hot water requirements / No of radiators
• Kw rating / Output of the boiler
• Efficiency Rating
How much will it cost?
The price of your new boiler will depend on various things, such as your current heating system set up, or if you want to change your type of boiler (i.e. condensing to more efficient combi). We can help you through the whole process. Please give us a call on 03330 048999 or complete the enquiry form. We can give you an indicative price over the phone and if you like the price we can arrange a no obligation home survey.
Replacing your boiler might be more affordable than you thought.
• Monthly payments over a period of 1-5 years
• No deposits
Fully insured boilers from £85 per month.

No obligation home survey
One of our technicians will visit your home to help you plan your project. They will take accurate measurements and discuss with you the best heating solution for your home. Once this is complete we can give you a final price and fitting date.
• Friendly expert advice to guide you through the ideas stage
• Inspiration for design, product choice, and financing options
Your installation
You won't have to worry about who to call at each stage; we can manage every step of your project for you.
• Project management from start to finish
• Our team of Which? Trusted Trader approved tradesmen will arrive on the agreed day to complete your heating system improvements.
• Your fitter will bring the boiler and any other items such as radiators with them on your installation date.
• We will clean up afterwards and leave your home as tidy as we found it.
• Many jobs in the home need to be notified to and approved as being compliant by building control. We will make sure any necessary notifications are made and issue appropriate certification.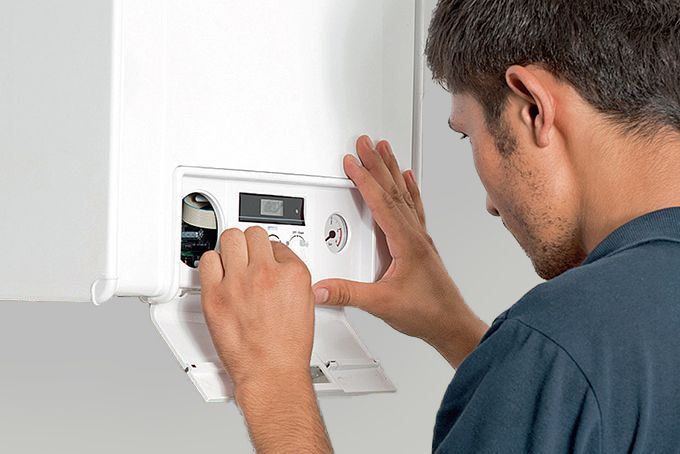 Servicing
We service your new or existing boilers
Even if it isn't time to change, B&Q Homefit's boiler service option will make sure you're getting the most from your existing boiler.
Safety
A regular service ensures your boiler is safe and works correctly, giving you peace of mind.
Efficiency
We can check the overall efficiency of your boiler, recommending how to reduce energy use and potentially saving you money on your bills.
Maintaining your warranty
Many manufacturers require annual servicing to maintain warranty protection, so it pays to check and ensure you're up to date.
Request a call back
Help Services