Buy now pay 12 months later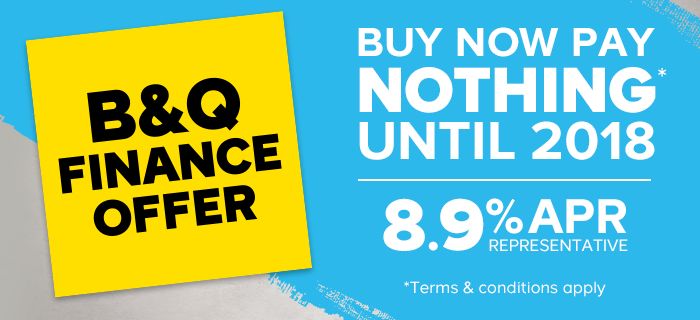 With our buy now, pay later option you can be payment free for up to a year. Pay the balance in full within the year and pay no interest, or spread the cost over the next 36 months.
Minimum spend - £500
Maximum credit value - £25,000
Representative 8.9%APR (if not settled in the first 12 months)
Available on kitchens, bathrooms, bedrooms, radiators, fires, flooring, tiling, garden furniture and hot tubs including Homefit installation services
An ideal option if you prefer to pay for your new kitchen, bathroom or bedroom once it has arrived*, or if you have other spending commitments in your first year.
For kitchens, bathrooms and bedrooms, please book a consultation to find out more. Our team of experts will help you plan and design your kitchen or bathroom at no extra cost.
For radiators, fires, flooring, tiling, garden furniture please visit your nearest store and speak to a colleague. Find your nearest store
*There is no guarantee that your products will arrive/be installed before your payments commence. Monthly instalments will start 12 months after date of agreement, there are no exceptions to this.
Representative example
Total purchase price
36 monthly payments*
Total amount payable
APR% representative
Interest rate
£4,000
£136.65
£4,919.40
8.9% representative
5.7% fixed