April's gardening checklist
April brings with it longer days and occasionally mild, sunny weather, so after the cold winter we can all be guilty of thinking that summer has arrived. And while it hasn't just yet, now's the time to get outdoors, enjoy that gentle sunshine and make the best of your spring garden.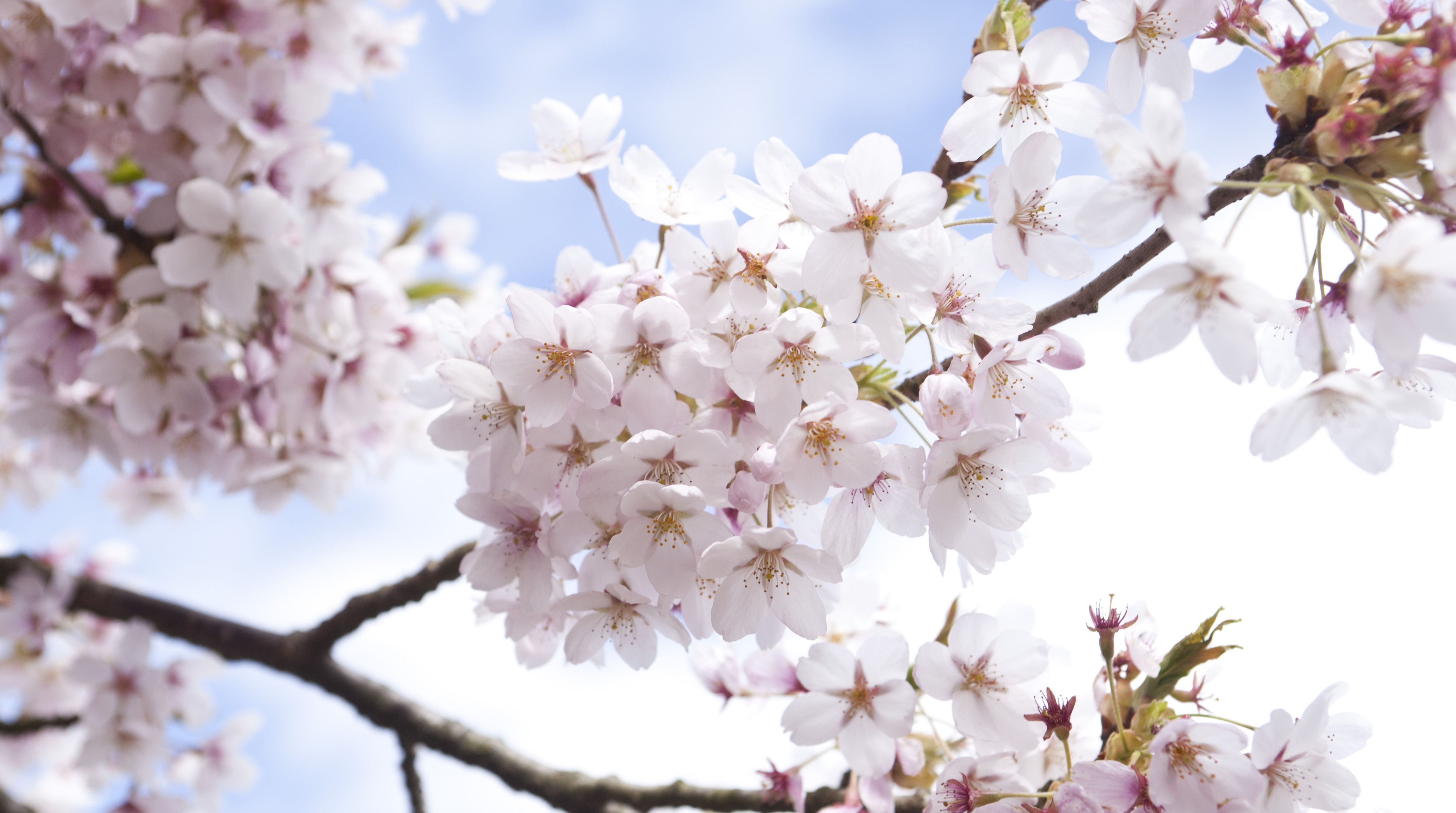 Tools & materials required
April monthly checklist
Tools you might need: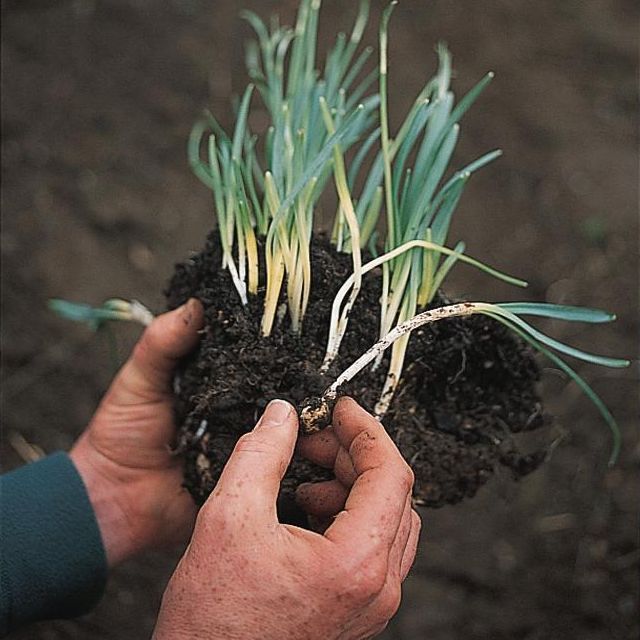 Prick out your March seedlings
Once seeds sown in March begin to grow, they may need pricking out. This is the process of separating each seedling from the clumps they've grown into, so that each one has room to grow. They will be ready to prick out as soon as they're big enough to handle.
Water them the day before you plan to do this, so they're not under stress and the compost is moist, allowing the roots to be lifted out easily without breaking. Loosely fill either a seed tray or pot with seed compost ready to transfer the seedlings into. Work a dibber or small stick under the roots and lift each seedling out individually holding it by a seed leaf between the thumb and forefinger – don't hold the stem as you may damage it. Make a seedling-sized hole in the compost with your dibber then feed the root down into it and lower the seedling until it's leaves are just above compost level. Use the dibber to firm the compost around the roots.
Water the seedlings using a watering can with a fine rose (sprinkler head) or by standing the tray in water for a few minutes. Your seedlings will need to stay inside for a week or two before being planted out, and watering should be kept light until they get going.
Be sure to check individual packaging of all of your seeds for any sowing instructions and tips. And for more information on sowing seeds, visit our how to guide.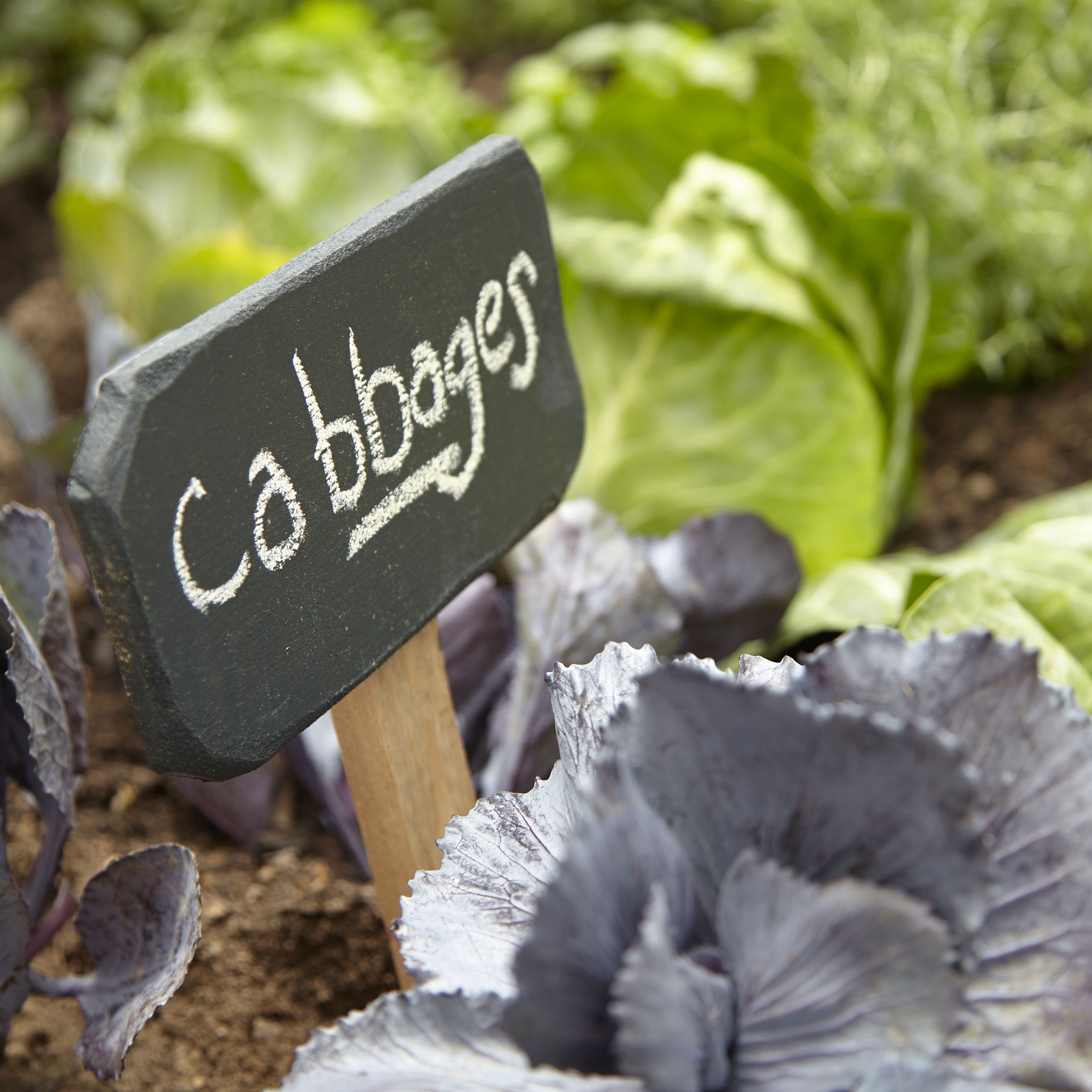 Add to your vegetable patch
Sow an increasing variety of seeds to produce vegetables and hardy herbs later in the summer. Always check whether they should be sown first in seed trays before planting directly in the soil outside. Delicious options include:
And if you have a heated propagator, why not try sowing vegetable seeds from the below list? They can be started indoors now before being planted outdoors when the weather is warmer.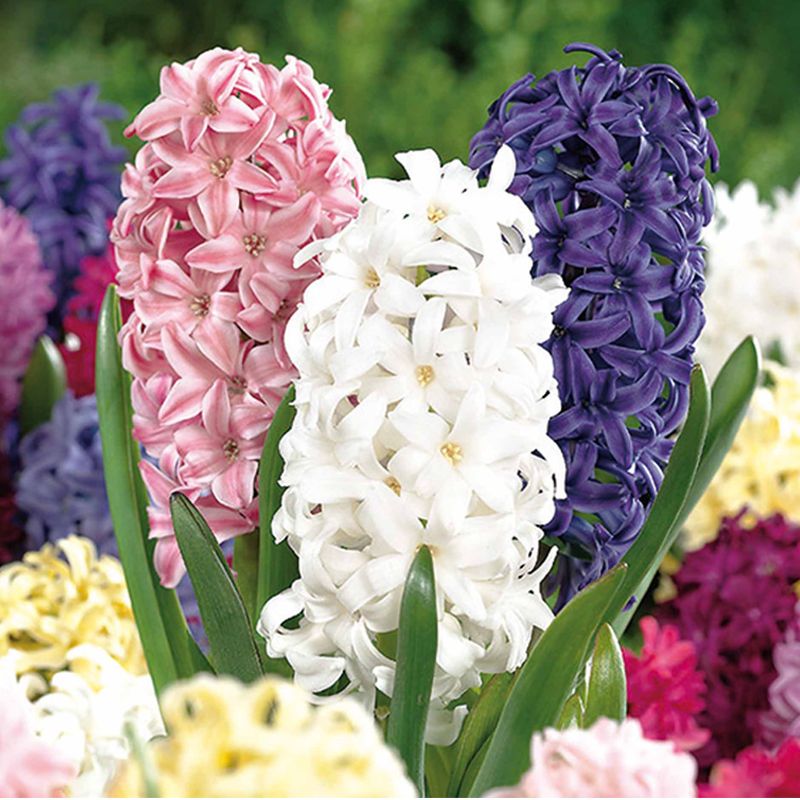 Care for your beds, borders and bulbs
April's the time to start cleaning up your garden's bed and borders. Weed and hoe to ensure they're clear from any unwanted weeds and then water and feed any spots that have yet to be cared for this year.
If you have a number of large, late-flowering perennials, we recommend dividing these up and replanting in a more spread out arrangement so that they don't overwhelm your beds and borders.
Bulbs that flower in early spring (such as daffodils) may now have fading flowers that can be deadheaded. But be sure to leave behind the foliage to die back naturally for six weeks after flowering, as this will provide the plants with energy to grow next year. And if they're growing in the grass, carefully mow round them.
Summer-flowering bulbs such as lilies, galtonia and eucomis can now be planted. And if you've been keeping bulbs such as hyacinths (pictured) and dwarf irises indoors, and have forced them into early flowering, take them outdoors for planting.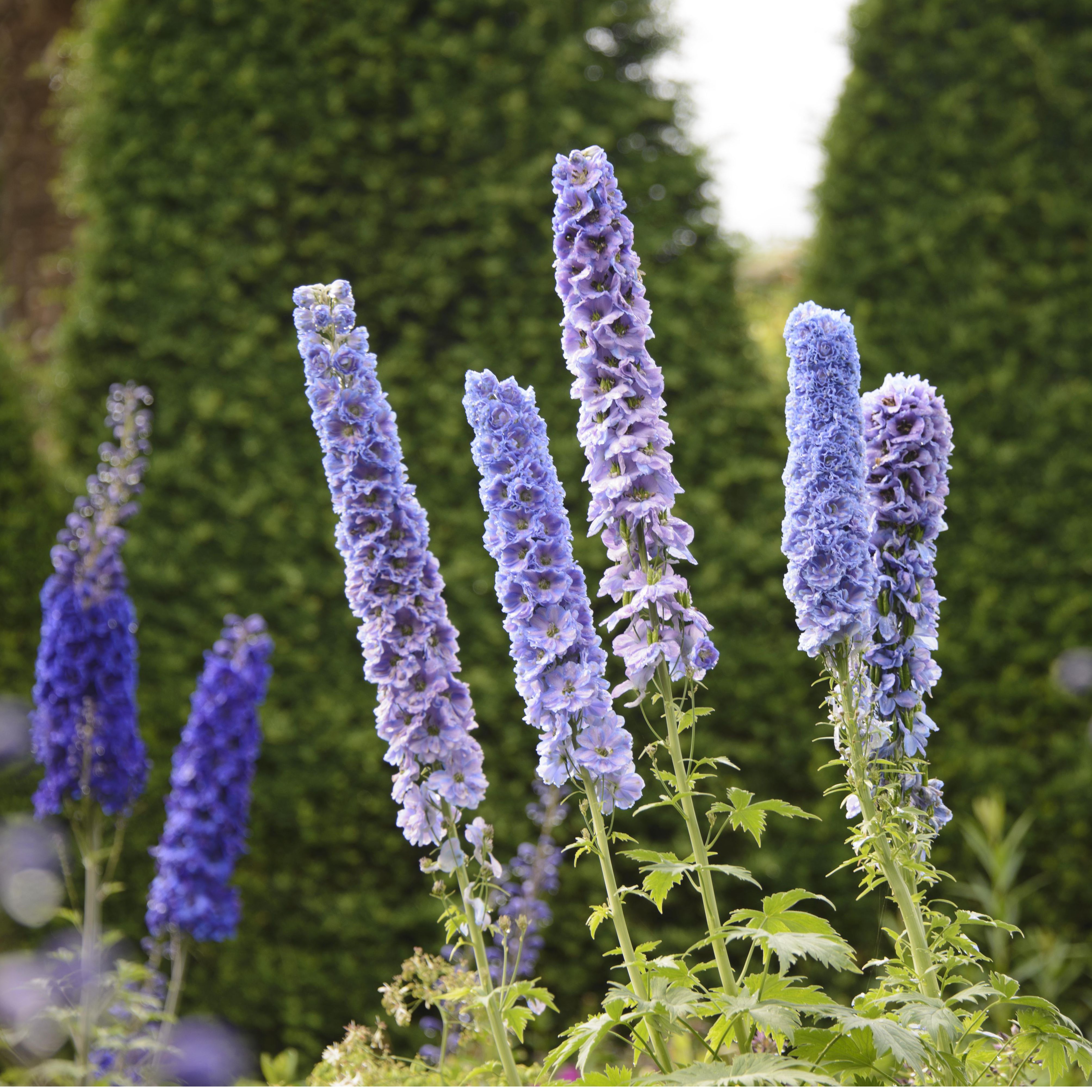 Support your plants
Don't let your herbaceous perennials grow so large that they topple or snap - instead offer them some support to keep them straight and upright. Plants such as phlox should be propped up as soon as possible or else they'll flop, and once this happens they look like they've been nipped in at the waist. Delphiniums (pictured), with their tall spires of flowers, should have each stem tied to a separate bamboo cane. And if you've got low-growing hardy geraniums – which are traditionally supported by twigs – they can be propped up by placing an upturned wire hanging basket over them before they grow too tall.
For annual climbers, like morning glory and sweet peas, hold them up with an obelisk, frame or 'wigwam' (made by tying garden sticks or bamboo canes together at the top). Build more of these larger supports for bean and pea crops, so that they're ready for when your seedlings can be planted out. By building them now, before the plants need it, it prevents them from being accidentally trampled on by erecting once they've grown.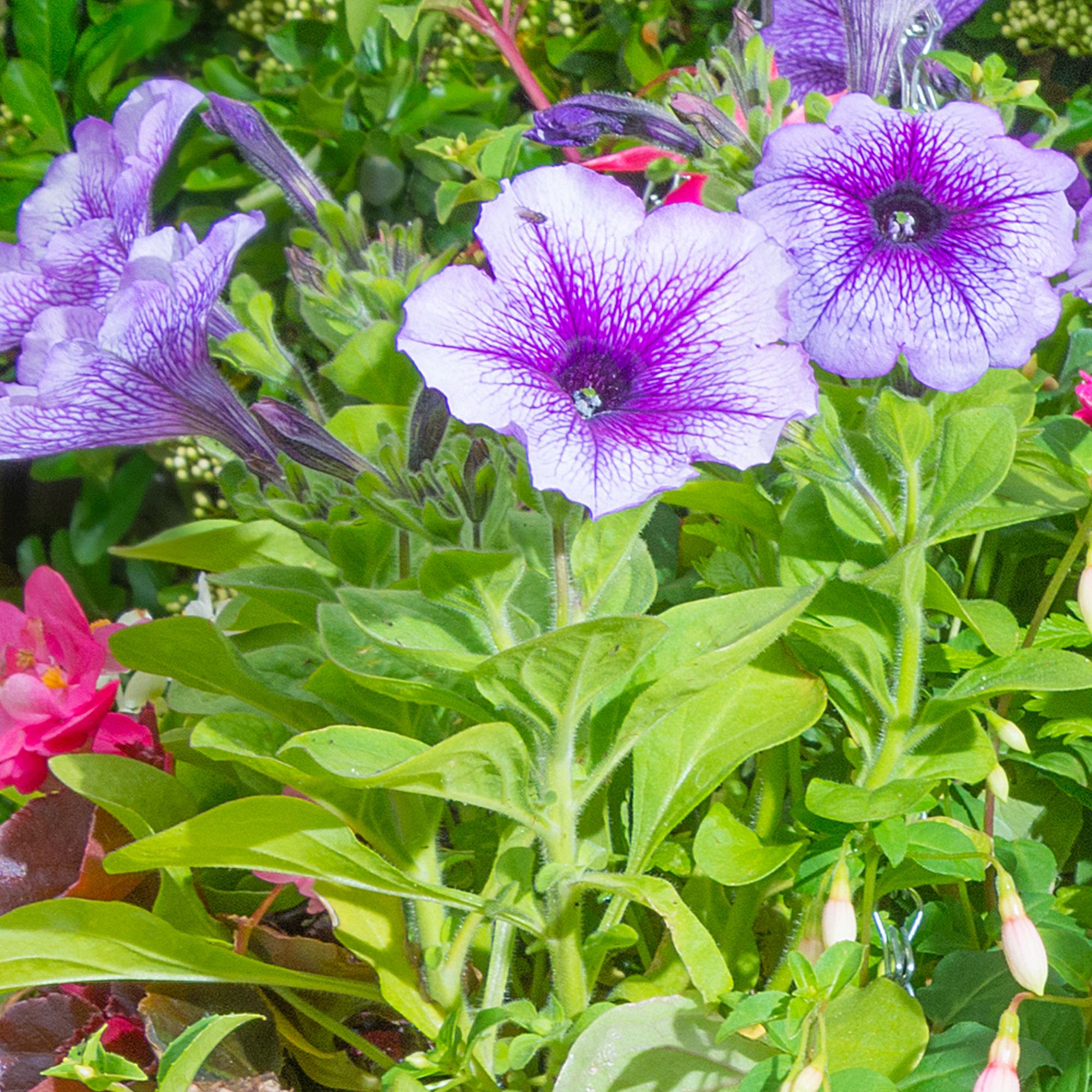 Toughen up any tender plants
If you've been growing anything inside, such as bedding plants and frost-tender vegetables, now's the time to begin preparing them for the outdoors. Hardening them off before planting them outside acclimatises them, making them more likely to survive.
Two to three weeks before your last expected frost (see the table below), start moving your plants outside during the day, and bring them back in at night. After this time they'll be ready to plant out. Don't rush to plant them out if the weather is wet and windy, as they won't start to grow in rough conditions.
If you've been protecting these plants in a greenhouse, now's the time to start ventilating it on sunny days. Make sure to close it back up again by mid-afternoon so that the heat will remain inside overnight. Consider installing auto vents or a louvre window to more easily control the greenhouse's temperature and avoid being caught out.
Shop greenhouse auto vents and louvre windows
Last frost time guide

| Area of the UK | Time of year |
| --- | --- |
| South west England | Mid to late April |
| Southern England | Mid-May |
| Northern England, Wales and Ireland | End of May |
| Northern Scotland | Mid-June |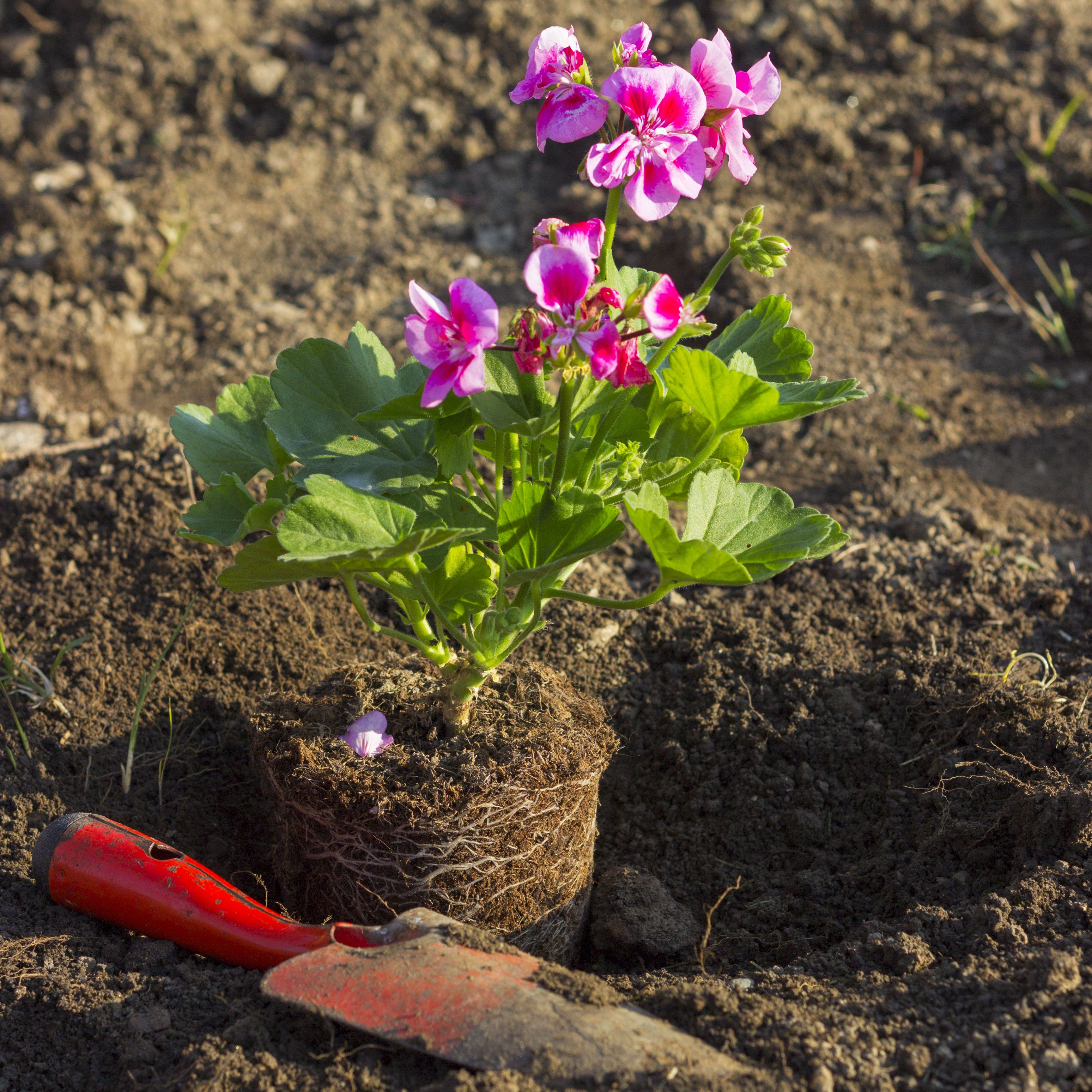 Move and transplant plants
Sometimes plants grown in pots become pot-bound or too large for their containers. If this happens, repot them in larger pots or, if possible, plant them into the ground. If planting them in the ground, work soil improver and compost into the soil first. April is also the time to plant pot-grown evergreen or woody plants outside.
If you're wondering what to do with all the spare pots, don't worry – you can plant spring bedding like marigolds, Busy Lizzie and geraniums (pictured) and summer bulbs in pots now, as well as compact trees, shrubs and evergreens.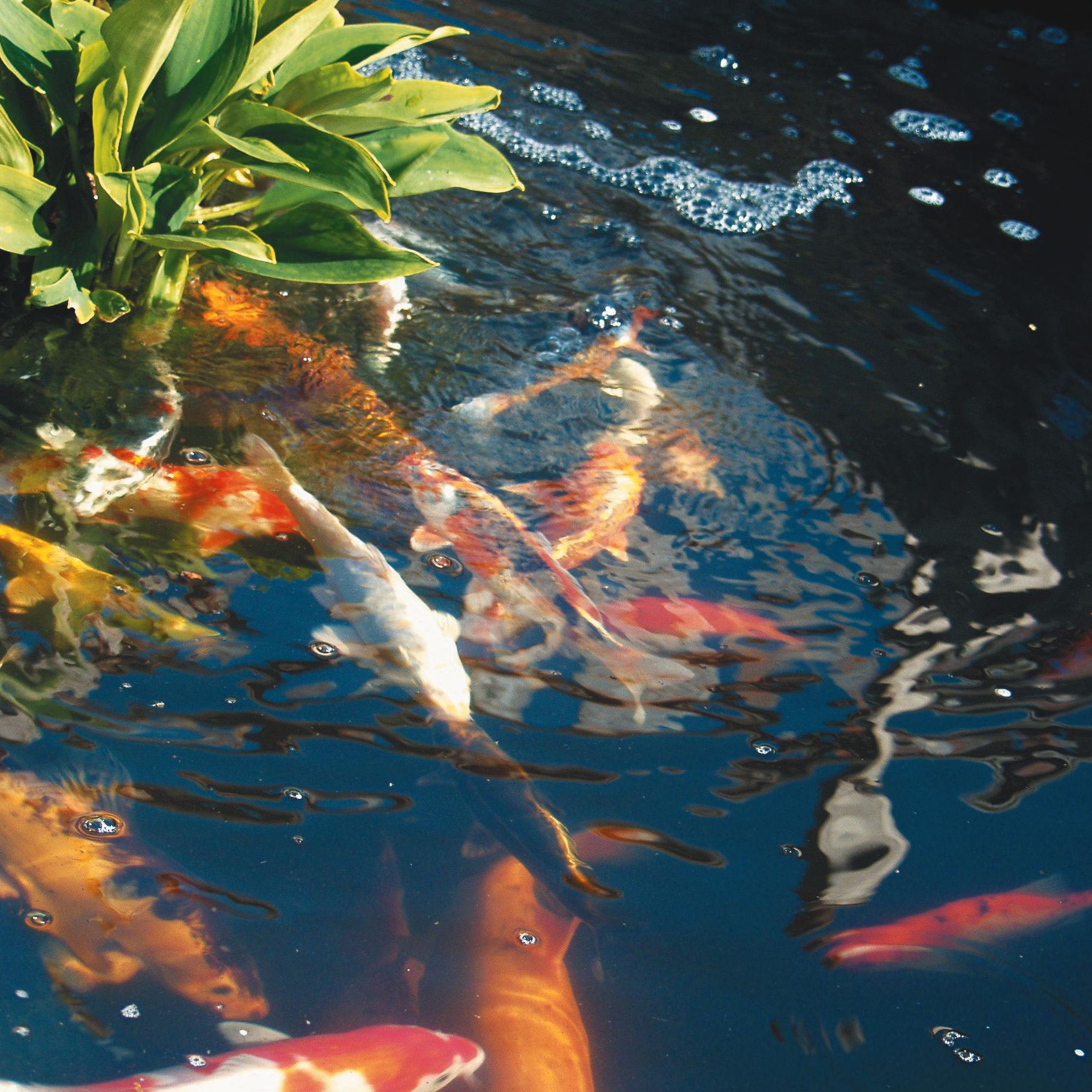 Spring clean your pond
For those with a pond, now's the time to give it a spring clean. Remove any netting you may have put over it in the autumn and before marginal plants start growing through it. Clean all pumps or filters, and give them and any lights a thorough check to make sure they're working properly. Read your manufacturer's instructions on how to do this, and, if any haven't survived the winter, replace them.
Divide up any overgrown plants and remove the oxygenating weeds. To do this, 
simply pull them out of the pond gently – but leave them at the edge for a few days, so creatures living in it can make their way back into the water. 
Remove any dead growth from pond plants and put in any new water plants.
Now is also the time to start feeding your fish. Aim to do this towards the end of the month.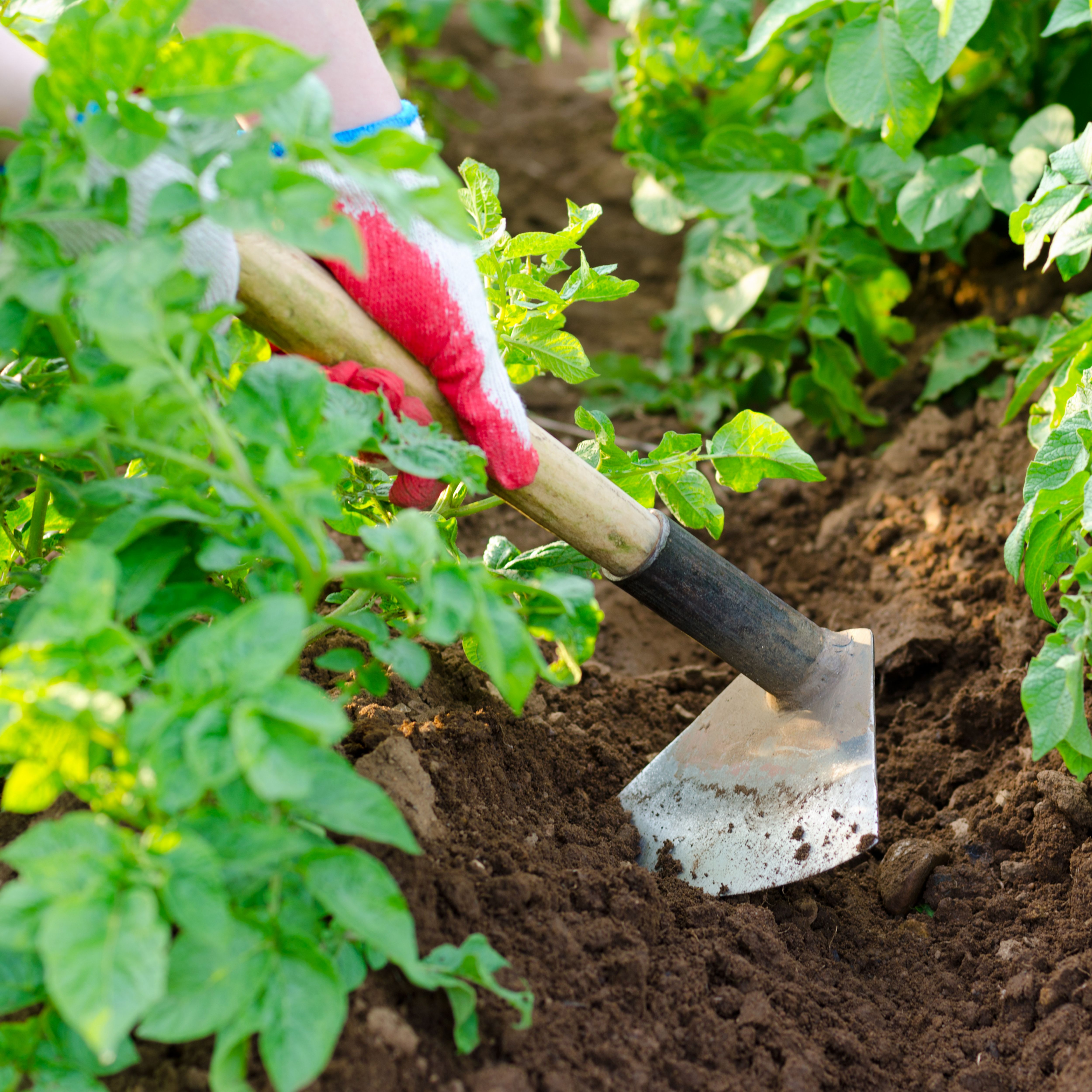 Earth up your potatoes
The earlier you plant potatoes, the greater the chance that the first shoots will push up through the soil while there's still some risk of late frost. This can be enough to kill some varieties, so you'll need to protect any shoots that appear above ground before May by earthing them up.
To earth up, use a hoe and pull earth up each side of the row of potatoes to form a low, mound-shaped ridge completely covering the line of potato foliage. Do this every time you see any weeds emerging until the ridges are about 15 to 20 centimetres (cm) high.
Adding extra soil to your vegetable patch or grow bag is another way to protect shoots.
For more on growing your own potatoes, check out our step-by-step advice.