The low-maintenance alternative to a natural lawn
Natural grass - it looks amazing, but can be time-consuming. And for many of us with leisure time becoming increasingly precious and the British weather frustratingly unpredictable, it can be difficult to dedicate time to maintaining natural grass. So why not explore an artificial option?
The days of bright green, plastic-looking artificial lawns are gone. Artificial grass is now more durable, less abrasive and is manufactured in such a way that it's now difficult to tell the difference between it and the real thing. So if you're interested in less lawn maintenance and more garden games, let us take you through everything you need to know when shopping for artificial grass.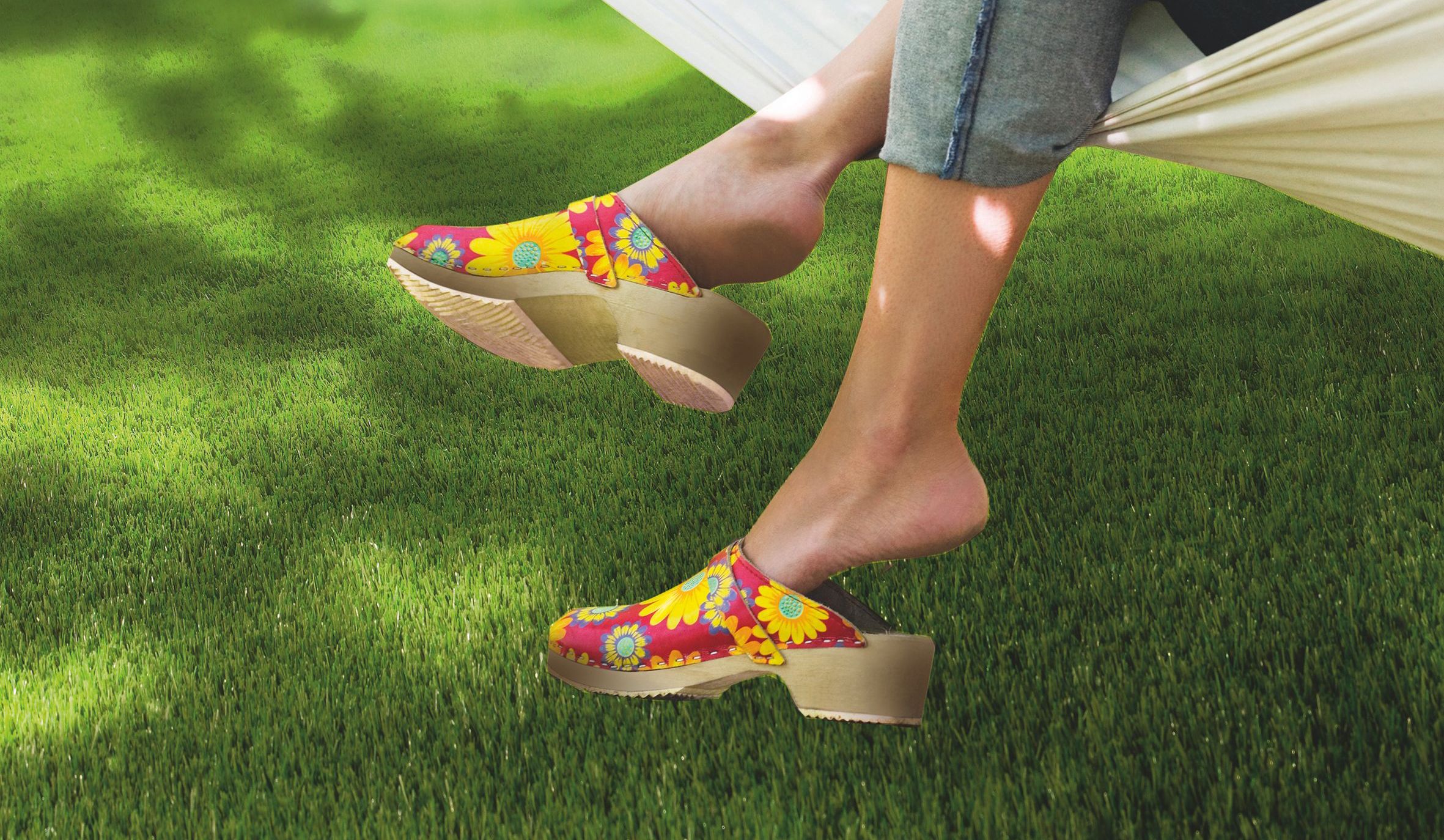 Before you begin
Why choose artificial grass?
Having a perfect, natural lawn can require quite a bit of work. As well as mowing, lawns may need to be regularly fed and watered, with weeds and moss removed regularly. And even doing all this may not lead to lush grass.
Artificial grass is:
Low-maintenance - stop watering, feeding, weeding and mowing your lawn
Hard-wearing and durable
Long-lasting and fade-resistant
Safe, hygienic and easy to clean - ideal if you have children or pets. Simply water it lightly to remove any spillages or mess
Built to drain easily - it dries quickly so you won't have to worry about sodden grass spoiling your plans
Great for smaller or more awkwardly-shaped outside spaces such as roof terraces, decking areas and balconies
A smooth, yet soft surface for outdoor sports like football or croquet
Where do you want to lay your grass?
Artificial grass can be installed on hard surfaces, such as concrete or wooden decking, or directly onto soil as a landscaping option (known as soft surfaces). This means that it can be laid pretty much anywhere outdoors – check out our range to find the best option for you.
Safety first
Artificial grass contains latex, which some people can be allergic to. It should also be kept away from fire: so be sure to lay it away from any barbecues, chimeneas or fire bowls.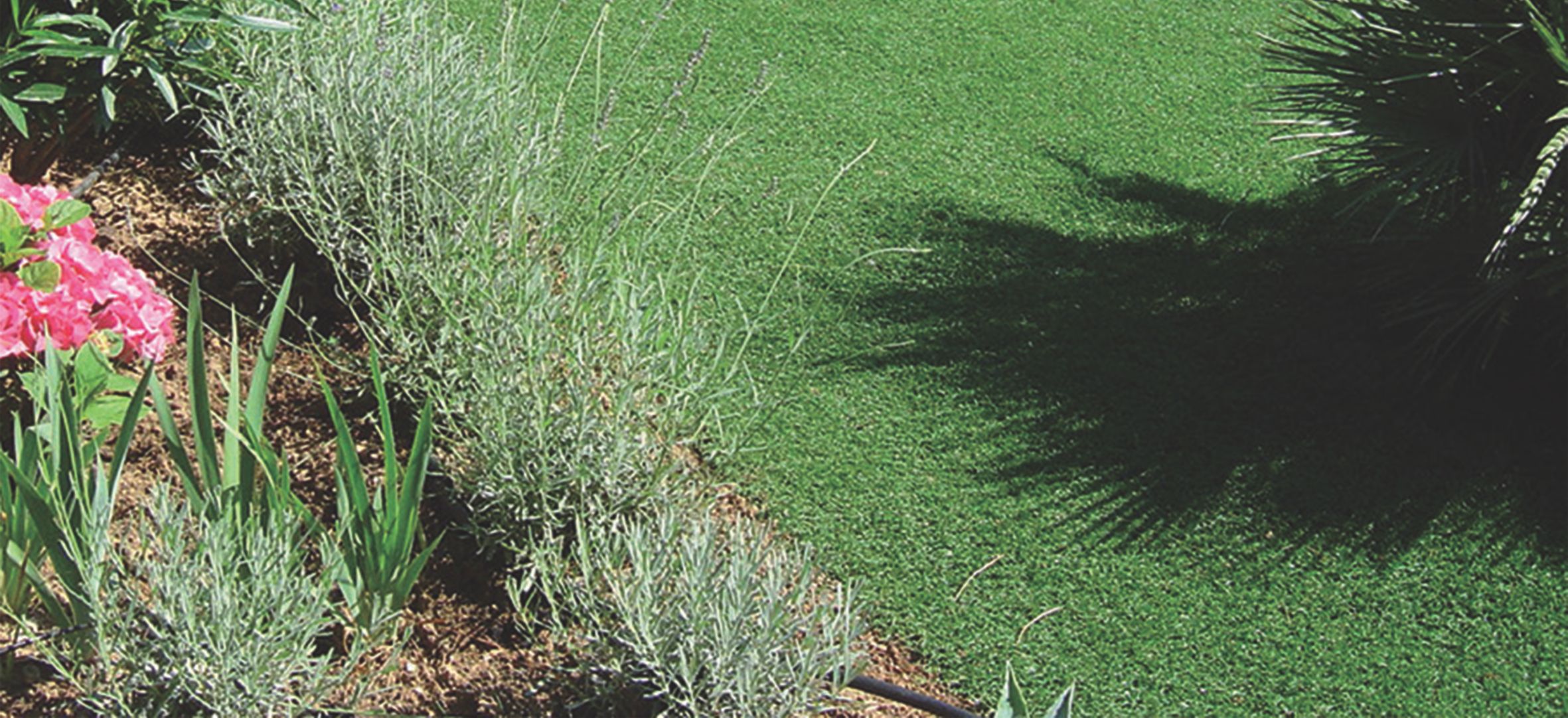 Artificial grass features
Here we breakdown the features and benefits of different types of artificial grass.
Density and thickness
When picking the right artificial grass for you, the main thing to think about is density. This refers to the number of yarns per square inch - so the greater the number of yarns, the denser and thicker the grass is. Thick, dense grass creates the most comfortable and luxurious feel underfoot.
Low density grass is a great budget option and is best in smaller areas that don't have much foot traffic. While super heavy, thick grass is the best option for high traffic areas as it will last the longest. So have a think about where you're going to be placing your artificial grass and how much it will be walked over or played on.
Our grass is available in the following densities and thicknesses:
Low-density artificial grass
Choose between the Padstow range at 6.5millimetres (mm) thick and the Regency at 8mm thick.
Shop low-density artificial grass ranges
Medium-density artificial grass
Opt for the Eton range at a thickness of 15mm, or Marlow at 19mm thick.
Shop medium-density artificial grass ranges
Heavy-density artificial grass
Both the Banbury and Midhurst ranges are 30mm thick.
Shop heavy-density artificial grass ranges
Super heavy-density artificial grass
The Oakham range is 35mm thick, while Newhaven is the thickest artificial grass range we offer at 40mm thick.
Shop super heavy-density artificial grass ranges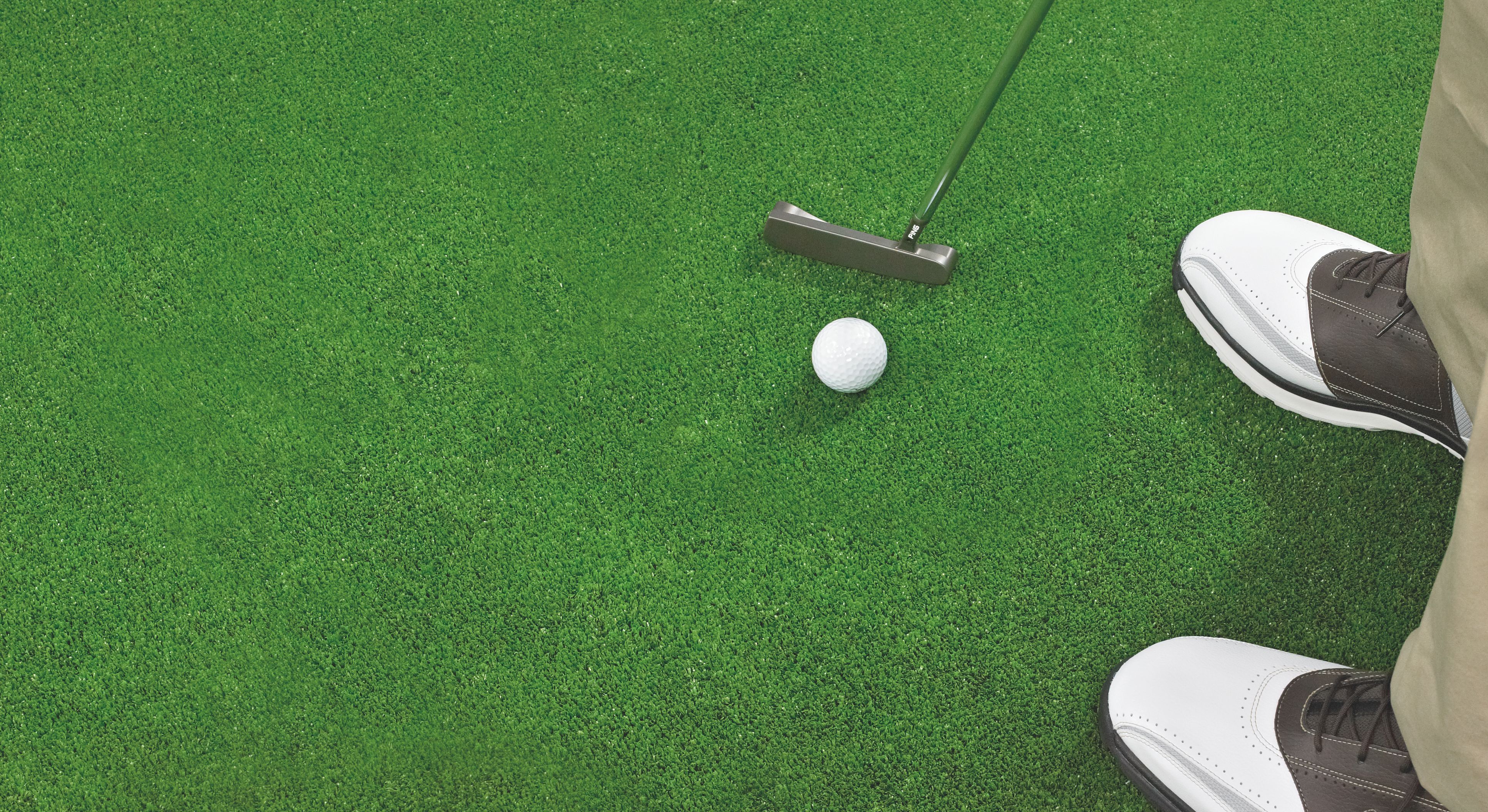 Colour
Artificial grass is made from up to four yarns of plastic and latex. These are extremely hard-wearing synthetic fibres that come in varying colours of green and brown. The brown is used near the base and is crinkled to simulate the look of the dead grass (or thatch) you'd see in a natural lawn. The more colours used, the more realistic the look of your grass.
Single colour yarns
Look for the Padstow and Regency ranges.
Shop single colour artificial grass ranges
Two colour yarns
Explore the Marlow range.
Shop two-colour artificial grass ranges
Four colour yarns
Choose between the Eton, Banbury, Midhurst, Oakham and Newhaven ranges.
Shop four-colour artificial grass ranges
Pile
This refers to the upright blades (yarns) of artificial grass. Each option gives you a different look and feel, so it's an important consideration when buying yours.
We stock three options:
Short, curly pile – the thinnest and least dense option. Ideal for smaller budgets.
Straight pile – the mid-range option, straight pile is longer and thicker than short, curly pile.
Straight and curly pile – the most luxurious and comfortable option, the combination of straight and curly blades (which are brown to simulate thatch) creates a more realistic look (pictured below).
The direction of the pile is also important – be sure to lay yours with the pile all facing the same way for the most natural look.

Cuts and coverage
All of the options in our artificial grass range can be cut to fit your space, meaning there will be less waste as it's made to measure for you.
You can also choose to purchase pre-cut artificial grass. Choose from the following available sizes:
2 or 4 metres wide
2, 3 or 4 metres long
Our super heavy options are only available in 4m wide and 3m long cuts.
To calculate the amount of space or coverage you will need, simply multiple the width by the length and you'll end up with the amount of coverage you can expect. Our range creates coverage of either 4, 8 and 12 metres squared.
Whatever option of cut you choose, be sure to take accurate measurements of your outdoor space before ordering.
You might need
Here are a few extra things you may need to properly lay your artificial grass.
Artificial grass underlay
Ideal for both hard and soft surfaces, our artificial grass underlay is constructed from a lightweight foam to absorb shock and offer effective drainage. It works with all types of artificial grass and is cut to length in store, making sure it fits perfectly in your garden.
Shop artificial grass underlay
Self-adhesive artificial grass joining tape
This self-adhesive joining tape is used to fit artificial grass pieces together seamlessly and easily. It's impervious to moisture, comes with full fitting instructions and you won't need any additional glue.
Available in either 120mm wide and 2m long, or 200mm wide and over 5m long (in-store only).
Shop self-adhesive artificial grass joining tape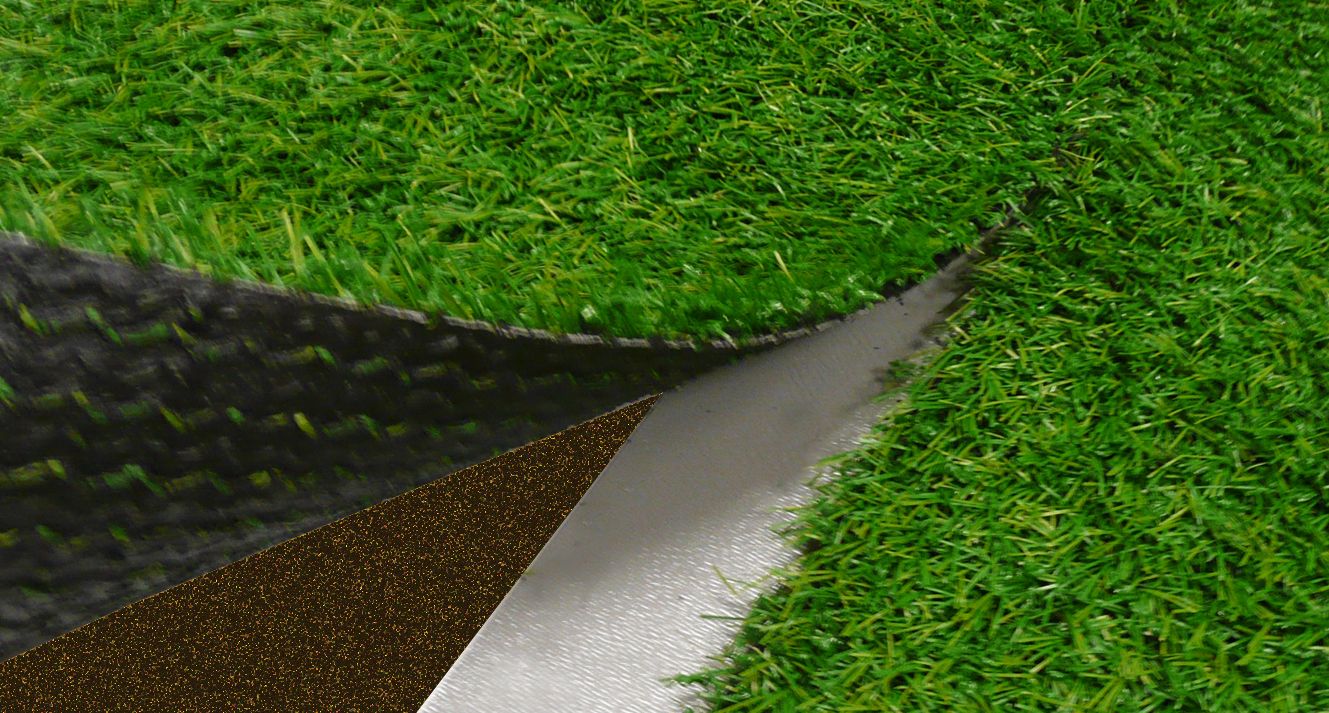 Artificial grass adhesive
To secure your artificial lawn in one coat, this adhesive works well in both wet and dry conditions, and can be used to secure the seams of lawn panels instead of tape. This adhesive will work on most outdoor surfaces and will cover 2 to 3 metres.
Shop for artificial grass adhesive in-store.