Get creative with masonry, metal and wood outdoor colour
Adding a splash of paint isn't just for indoors - get creative and bring colour and character to your outdoor space with an exterior paint.
Outdoor paint can be an important final detail in a redesign project or just a neat finish for a quick outdoor spruce up. It can reinvent tired or unloved areas, make your outdoor space your own and help you stay on-trend with the latest styles without having to replace or update what you already have. A lick of paint can complement or contrast against the planted areas of your garden depending on the look you're going for and adds much-needed protection to structures and surfaces that brave the elements. Plus, in most instances, it's a DIY project that you can undertake yourself, without having to break the bank.
Let our buyer's guide help find the right paint for you and the task at hand.
Before you begin
There are a few important things to consider before getting stuck into your painting project.
What are you painting?
Our extensive selection of exterior paints work on pretty much any surface in your garden - whether wood, brick or metal - along with a range of paints for more specialist projects.
These paints can be applied to:
fences
sheds and other structures
garden furniture
decking
walls
gates
front doors
garage doors
windows and door frames
soffits and fascia
barbecues and stoves
plant pots and planters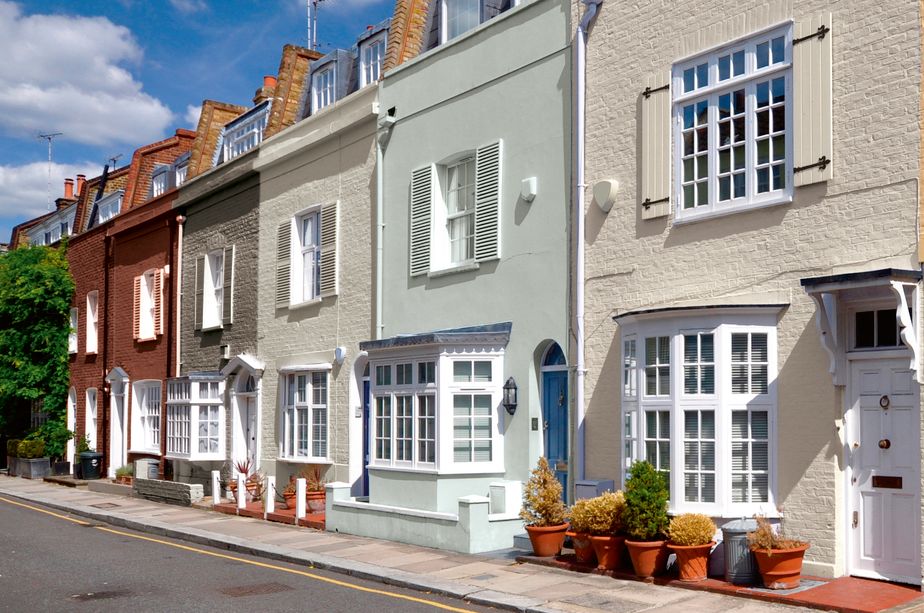 What is the quality of the surface?
The kind of surface you're painting is important - both in deciding what type of paint to use and also the preparation work you'll need to do (if any at all).
If you're painting over an older surface, make sure it's dry, clean and in good repair; that any dust, mould, algae or moss has been removed and any rust has been sanded down. You may need to use a primer and/or undercoat to ensure both the best finish and that your paint job lasts for as long as possible.
How big is the painting project?
The size of project determines how much paint you'll need, so check your coverage needs before you buy. All of our paint comes with an idea of how big an area you can cover, but coverage can vary depending on how absorbent the surface is.
It can also affect what tools you use - paintbrushes are best suited to smaller, more intricate work, whereas rollers or even a sprayer will help get larger jobs done quickly and effectively.
What finish and colour do you want?
Are you looking for a bright shade that will add a splash of colour to your outdoor space? Or a more muted tone to complement the look of your garden? When choosing your paint, don't forget the end result you want - after all, that's probably why you're tackling the job in the first place. Think about whether you're looking to enhance the existing look of the surface (for example, staining wood to emphasise its natural beauty) or conceal it cleverly with colour.
We offer an enormous selection of colours to choose from and even the opportunity to colour match your exterior paint to make sure it's the exact shade you want. With over 2.2 million colours, our Valspar paint allows you to create your own perfect colour scheme for your garden that will stand the test of time.
For more on our Valspar paint mixing service, check out our helpful guide.
Read How to use the Valspar paint mixing service Shop all exterior paints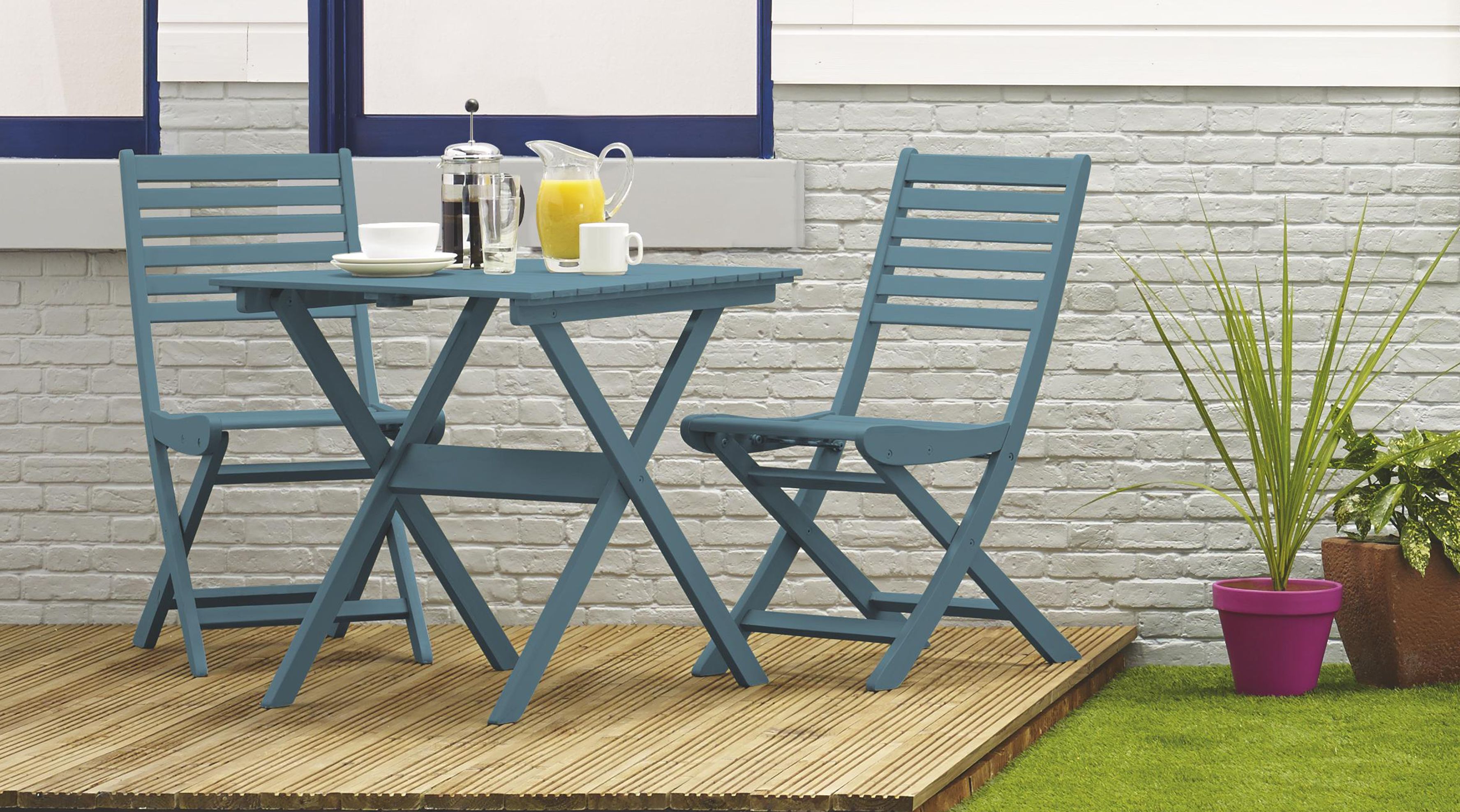 Paint types and finishes
There are three main types of exterior paint - those for wood, masonry (brickwork) and metal.
Exterior wood paint
Suitable for wooden sheds, fences, decking, garden furniture, garden storage, playhouses and other structures
Exterior metal paint
Suitable for metal railings, gates, sheds, garden furniture, garden storage and drainpipes
Exterior masonry paint
Suitable for exterior house walls, garden walls and garages
Exterior paint finishes
Features
As well as the type you use, there are particular features to look for in your chosen paint that can help provide a perfect finish.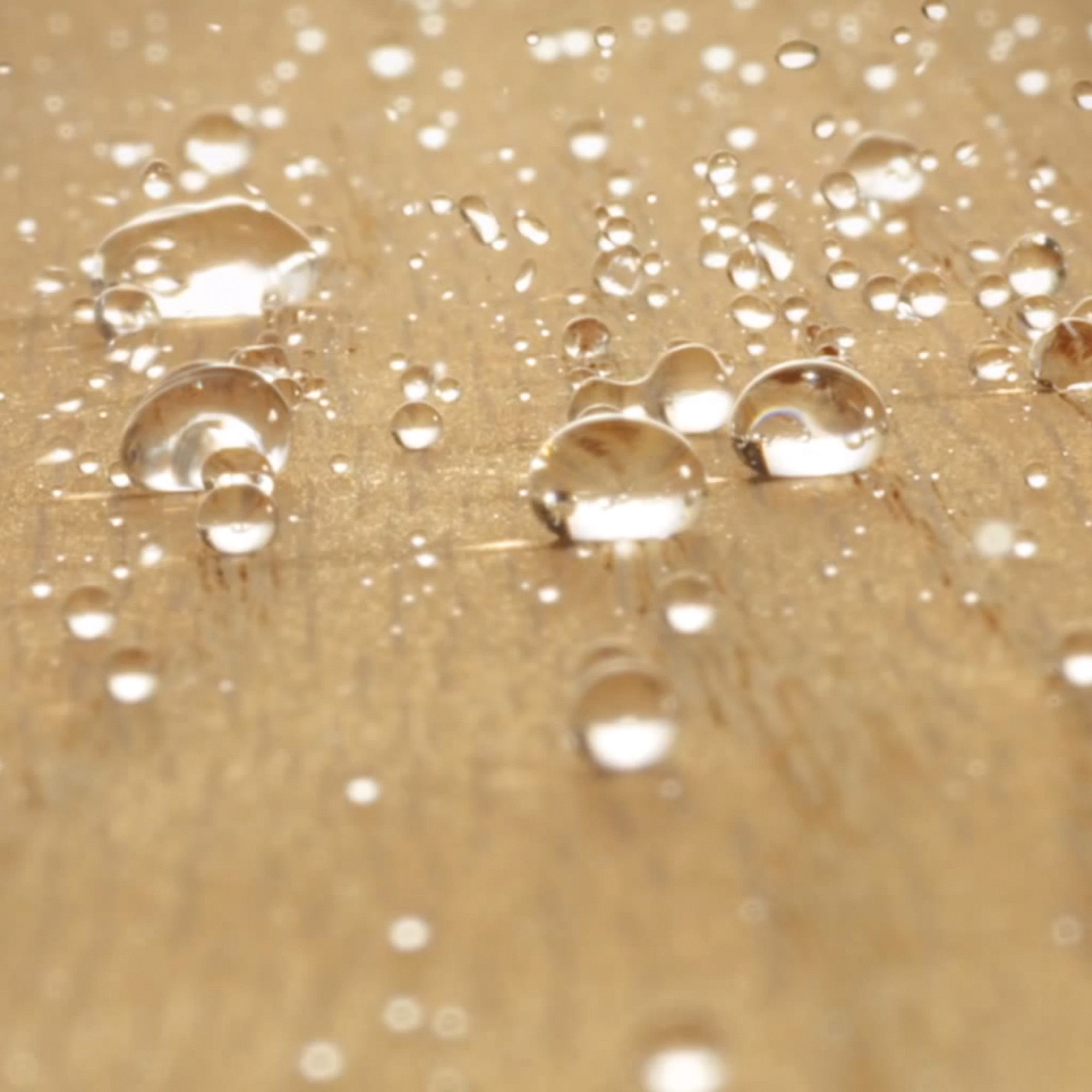 Waterproof/ water-repellent exterior paint
Waterproof and water-repellent paints help protect surfaces from rain and damp (wood pictured). If a masonry surface is particularly porous, extra precautions might be needed to protect it. If this is the case, consider our Waterguard paint which dries within four to five hours and is clear so can be used alone or with a coloured paint for extra protection against the elements.
Breathable exterior paint
While wanting to protect your surfaces from the rain, it's important that any moisture within your brickwork can be expelled. Our breathable paint allows moisture to escape through the paint, helping to prevent mould and algae from developing behind it and damaging the surface.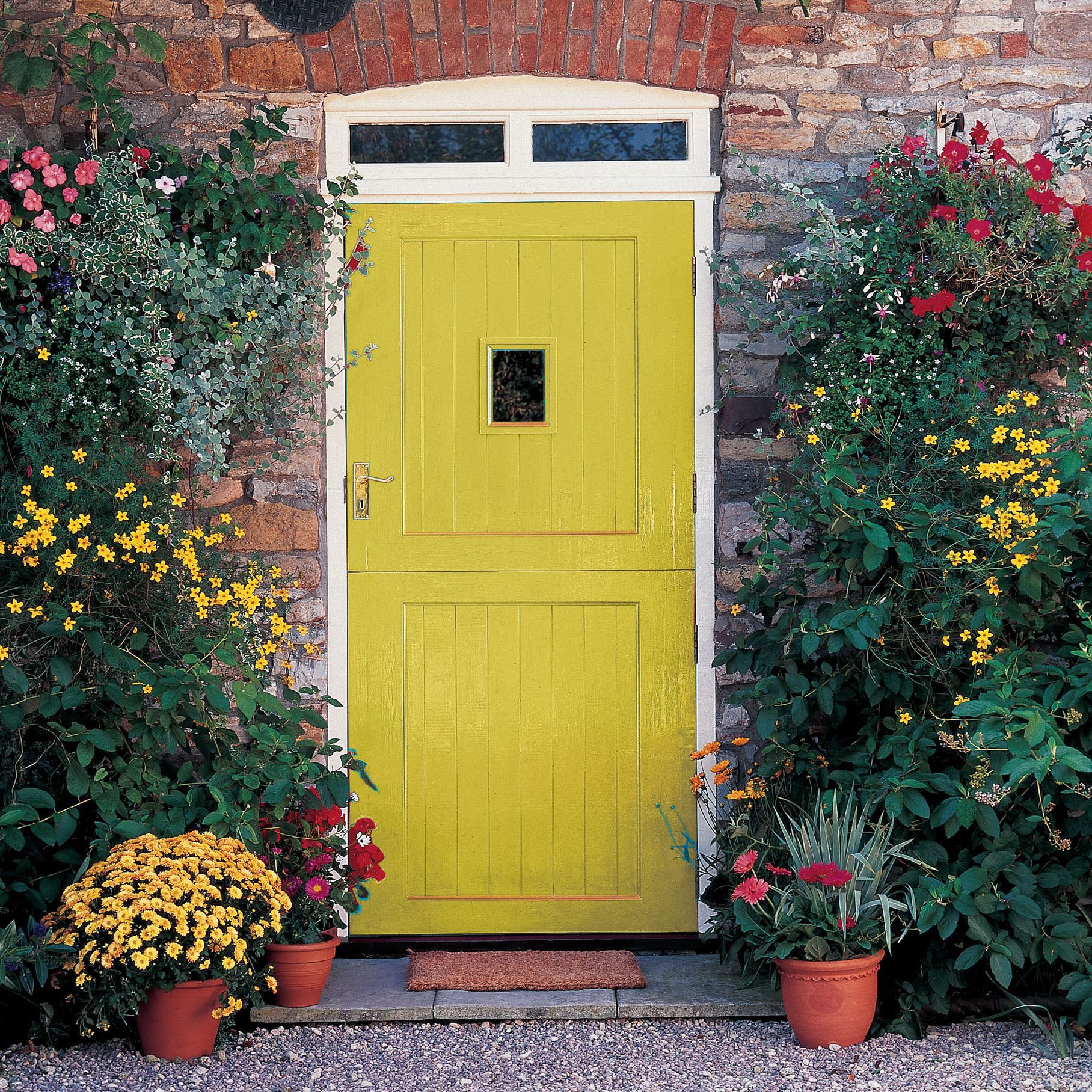 Washable exterior paint
Just because you're painting outside doesn't mean that you won't occasionally need to give your painted surfaces a wipe down to get rid of marks or mess. For example, exterior gloss paints allow you to wipe clean your doors and windowsills without damaging the finished look. Some of our masonry paints are dirt-resistant, making it difficult for stains and residue to take hold – perfect for the grubby world of the garden.
Quick-drying exterior paint
With the unpredictable weather here in Britain, finishing your painting job quickly is essential and so many of our paints are quick drying. Check the packaging for advice on timescales to help you plan your project properly and look out for options that are showerproof in 30 minutes, as well as touch dry within a few hours. Be sure to factor in the recommended amount of time between recoats to get the best result.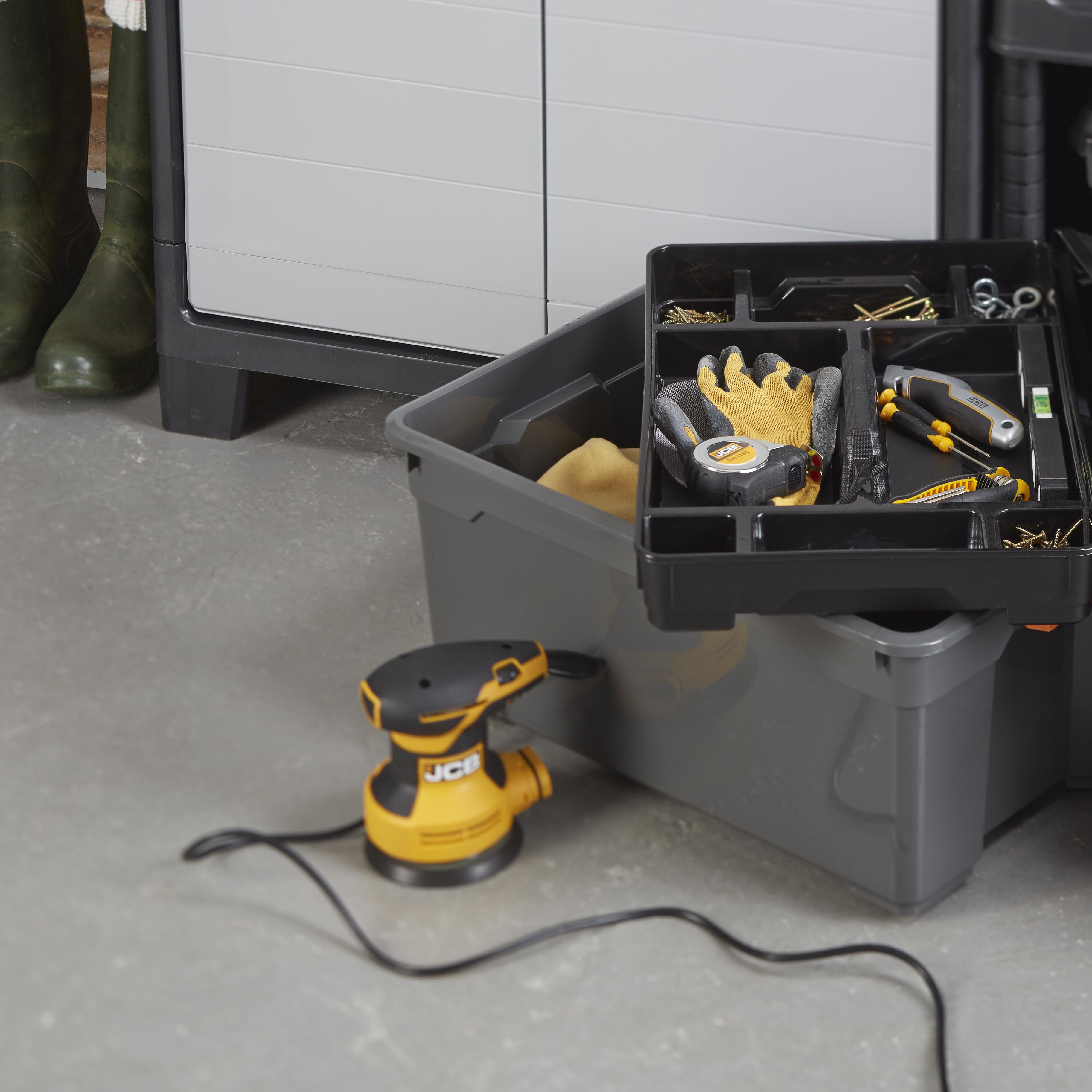 Anti-scuff exterior paint
Maintain outdoor flooring, such as doorsteps, with paint formulated to be more durable and resist wear and tear. This anti-scuff paint protects against stains, helps your outdoor surfaces look good for longer and ensures minimal scuffs. This makes it well suited for garage floors, protecting against the moving of heavy items like lawnmowers and garden furniture, and even cars being parked.
Anti-burglar exterior paint
Apply this specially-designed paint to your drainpipes or on the top of walls, fences and gates to stop intruders. Our anti-climb paint remains greasy even when dry, making it difficult to get a hold on the surface.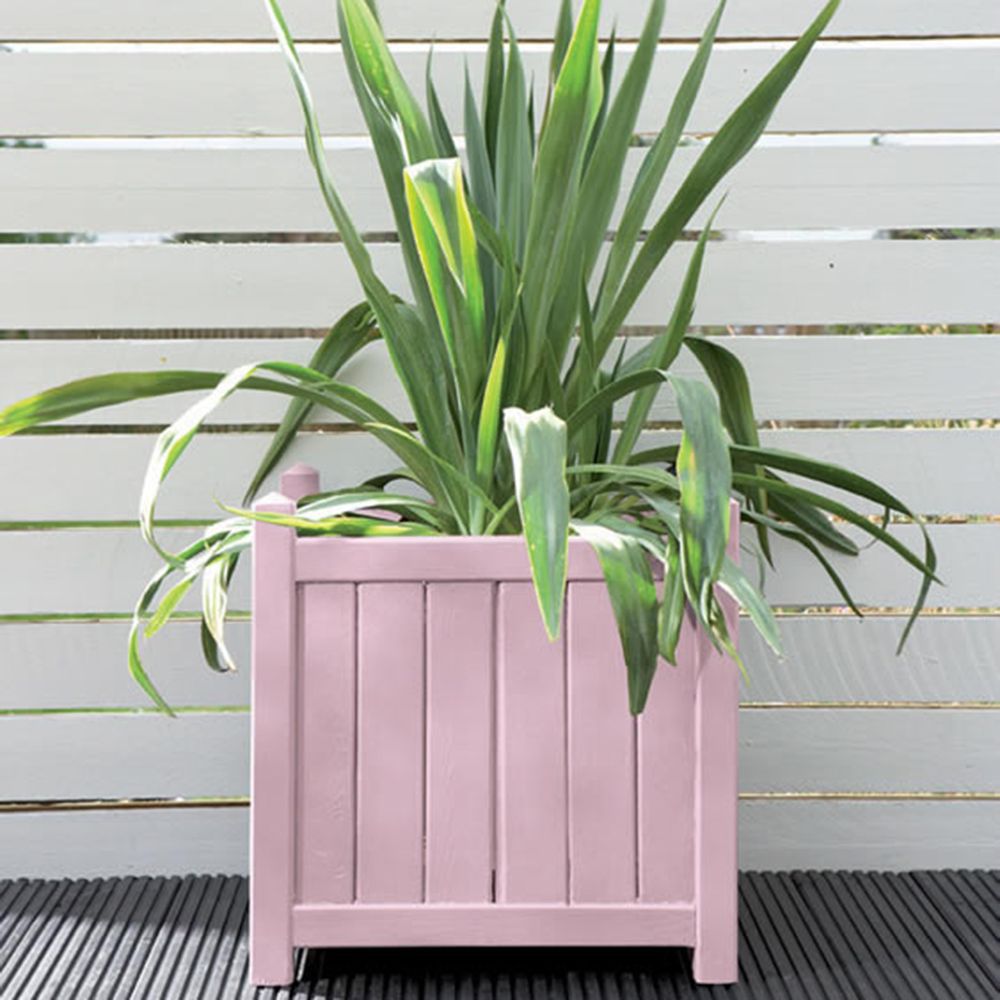 Colour protection exterior paint
Being out in the elements can lead to weathering. Unprotected wood will go grey and discolour over time, and your paint, stain, oil or varnish can fade or even change colour – they can also crack, peel or blister after a while.
Different paints offer different levels of protection so look out for paints designed to remain bright and attractive for longer. UV protection offers a longer-lasting colour, while other options resist the effects of weathering. And if you're repainting wooden surfaces that are a little on the weathered side, use a restorer to return greying wood back to its original colour.

You might need
Once you've found the right paint for you, it's time to stock up on all the tools you'll need to complete your outdoor painting project.