Create your own tropical paradise
Add drama to your outdoor space with an exotic garden.
It doesn't need to be big - a handful of interesting plants will create a focal point, distracting the eye if your garden or balcony is modestly sized. And you don't even need to have conventional lawn or borders, this style works well in all sorts of unusual spaces, helping you make the most of every inch of your outdoor room.
Exotic gardens work particularly well in sheltered areas, as these protect any tropical plants. But don't be deterred, this look can easily be achieved in part, or in full, wherever you live. So let's get planning...
Tools & materials required
Our top tips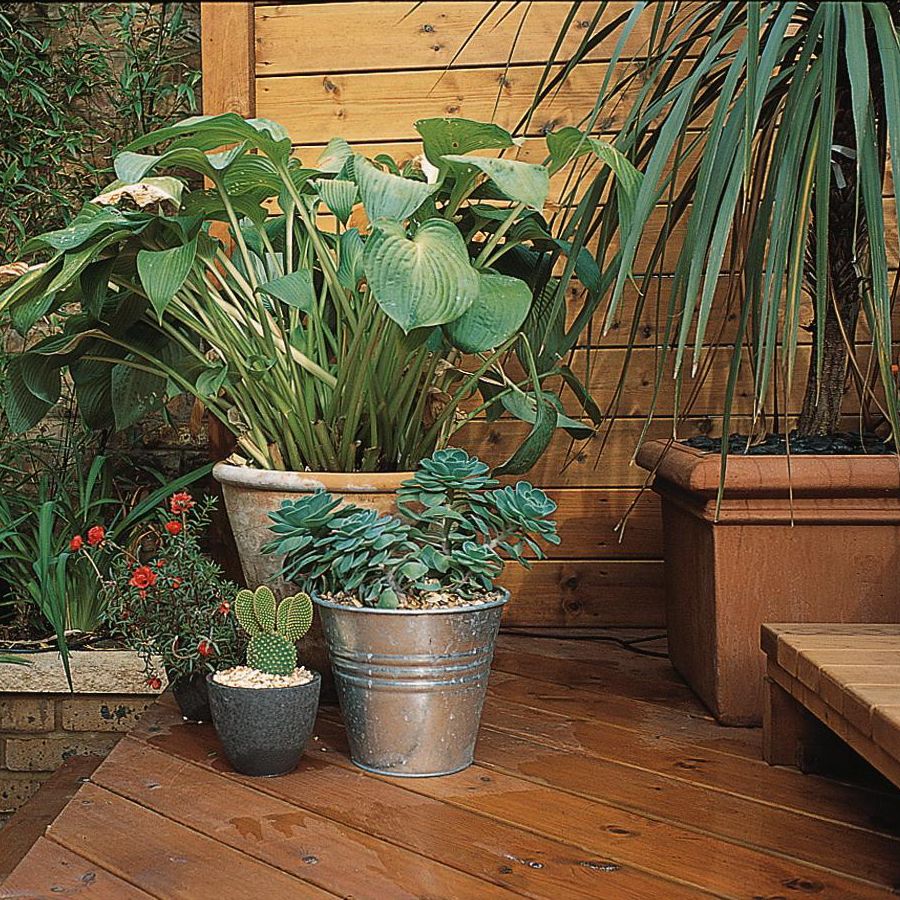 Landscaping
Like contemporary gardens, exotic styles work well with wooden decking - the plants stand out against it during both the winter and summer. You can create the impression of continuity making the space seem larger with an extended decked area. And why not consider laying the deck boards diagonally for a more interesting look? If you have a raised section, lay these boards in the opposite direction for extra design appeal.
The hard lines of deck boards can be softened by planting in pots or containers - brick planters around the edges, or large pots for exotic specimens like palms and tree ferns. The plants need little maintenance other than watering, feeding and maybe winter protection for the tenderest specimens if the weather is very cold, or you live in the north.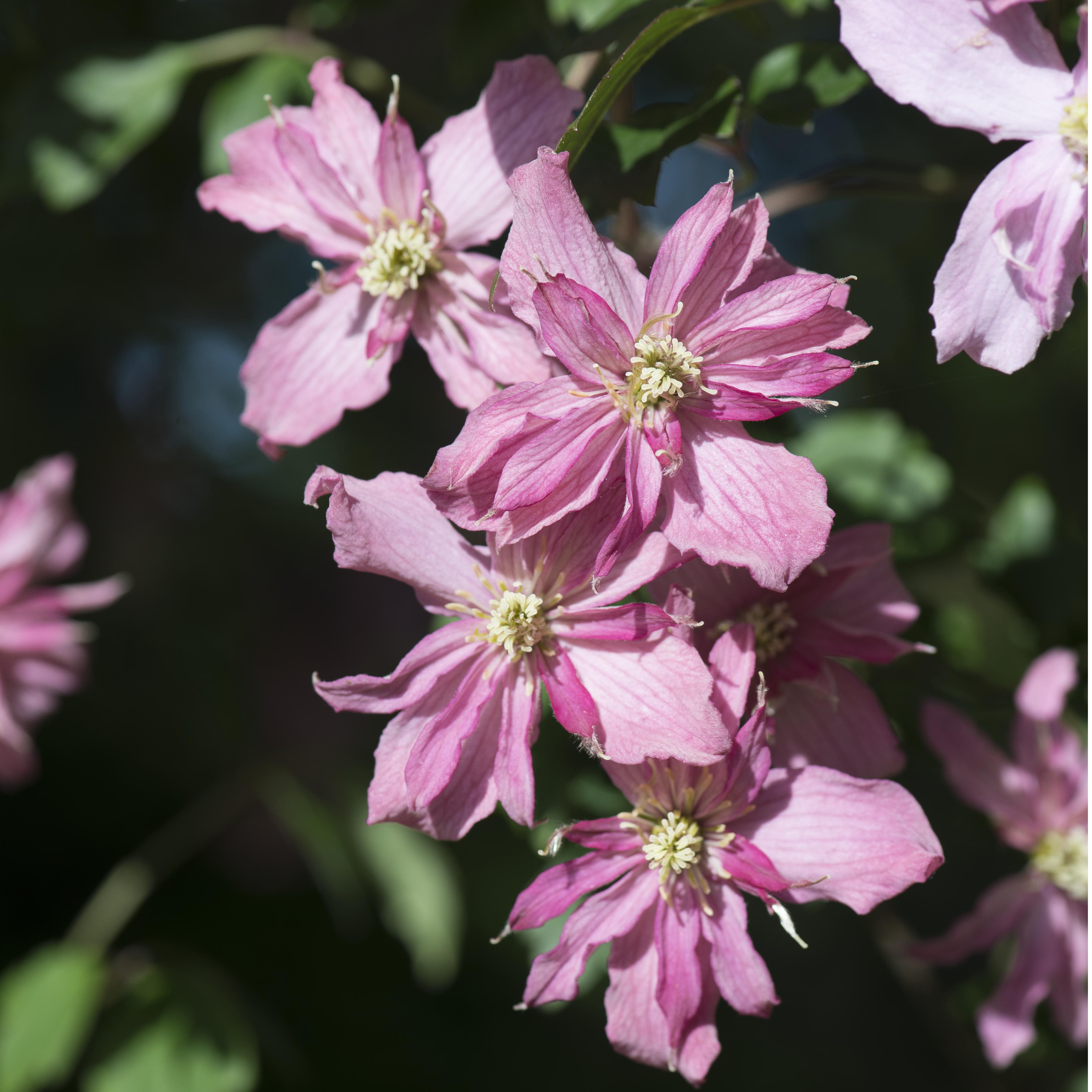 Plants
When creating an all-season garden with hard surfaces, be sure to plant for dramatic effect. And do your research before you start to make sure that the plants suit the conditions of your outdoor space.
Start your exotic garden by building up a framework of large, tropical plants with lush foliage. Bamboos, palms, tree ferns and bananas are ideal for this task. Then add some climbers to soften the borders of your space – clematis (pictured) is always a great choice for this as it offers year-round coverage. Finally, add lush ground cover by choosing plants with interesting leaf shapes and colours: ferns such as Polystichum setiferum, or plants such as Rodgersia or Brunnera will not only offer this, but they'll also help supress any weeds.
Hot colours like reds and oranges are ideal for this sort of space, with the occasional cream or white to add a contrasting element. Hibiscus, scarlet honeysuckle and lilies are all beautiful choices that will look stunning in your space. And don't forget to add a few plants for fragrance. The flowers of Mexico's Cosmos atrosanguineus smell like chocolate, making an excellent talking point in your exotic garden.
As you'll be featuring tropical plants not used to the British climate, and in need of a warm, sheltered, outdoor space, grow them in pots that can simply be brought inside during the colder winter months. Alternatively, wrap them in horticultural fleece to protect from the freezing temperatures.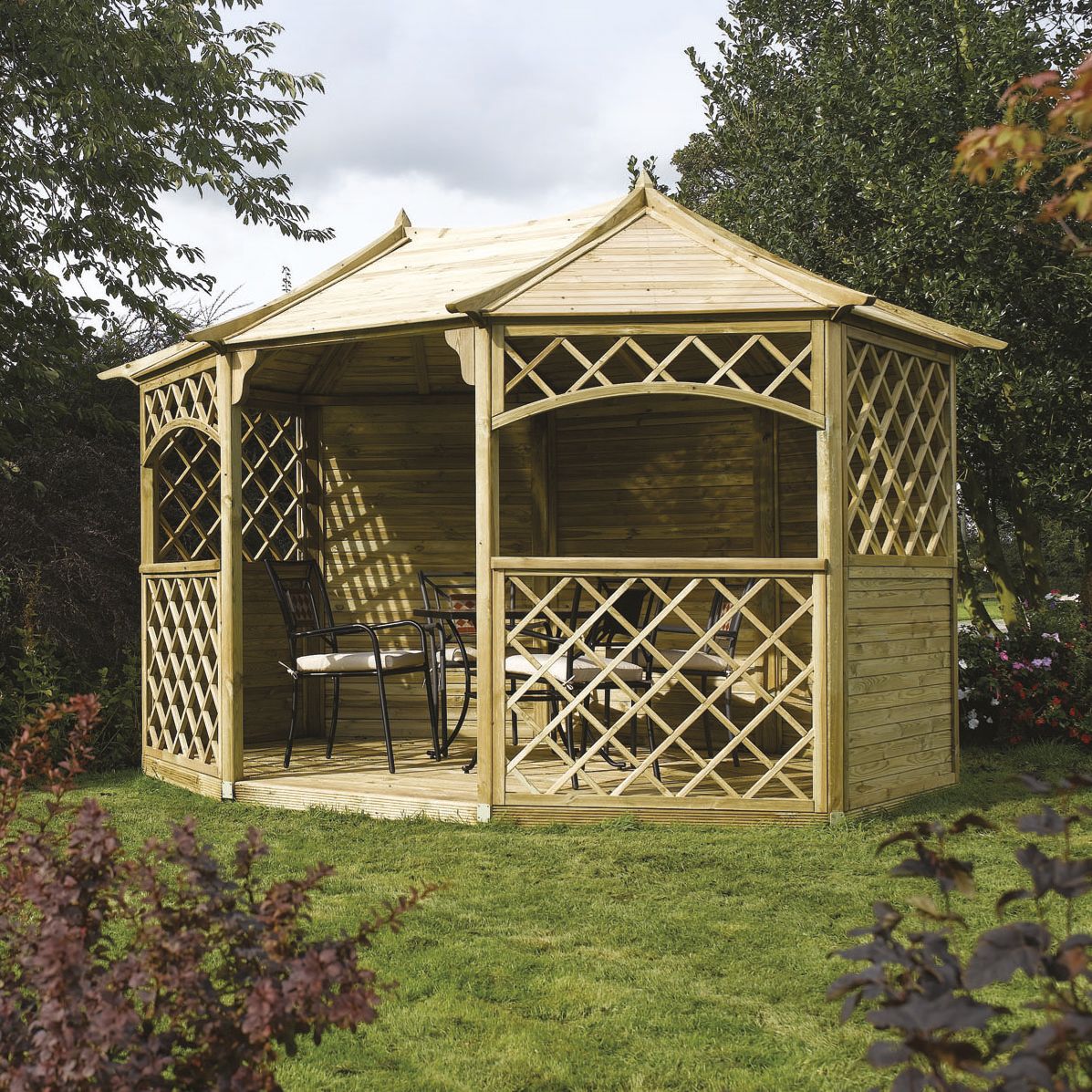 Extras
For larger gardens, consider adding a pagoda or gazebo. They make a super spot for outdoor relaxation and a focal point that's sure to be noticed. And while they might not be as striking as pagodas and gazebos, a greenhouse protects your delicate plants when the winter weather bites.
If your outdoor space or balcony is particularly exposed, a canopy provides a bit of much-needed coverage – for you and your plants. While the tropical ones may like a lot of rain, they could do without the strong winds and hail of winter.
And conjure some drama by night with a network of spotlights and recessed deck lights. The deck lights outline the shape of the garden, while spotlights in the brick planters shine upwards through the foliage, creating spectacular patterns of shadow and colour.
Shop garden pagodas Shop gazebos Shop greenhouses