Create the perfect Christmas tree
For many of us, it doesn't feel like Christmas has arrived until the Christmas tree is up and decorated. Whichever type of tree you choose; real or artificial, cut or pot-grown, large or small, you'll want it to be a seasonal showstopper.
Whether trimming your tree is a family activity, or something you prefer to do by yourself, we're here to help you make your tree look its best with our tips and ideas on how to decorate a Christmas tree. We want to help you create the right look for your home this holiday, whatever your festive style. So turn up the volume on your favourite Christmas songs, stock up on mince pies and grab the baubles... it's time to start decorating the Christmas tree.
Tools & materials required
Which festive style is right for you?
Choosing how you want to decorate your Christmas tree can play an important part in creating your home's festive look. Do you love classic colours, chic Nordic greys and patterns or winter woodland designs? Whether you favour one of these looks, or you want to mix and match a few, our stylish range of tree decorations is sure to make your Christmas tree look its best.
We've created these distinctive, on-trend looks to inspire you to get creative with your Christmas look.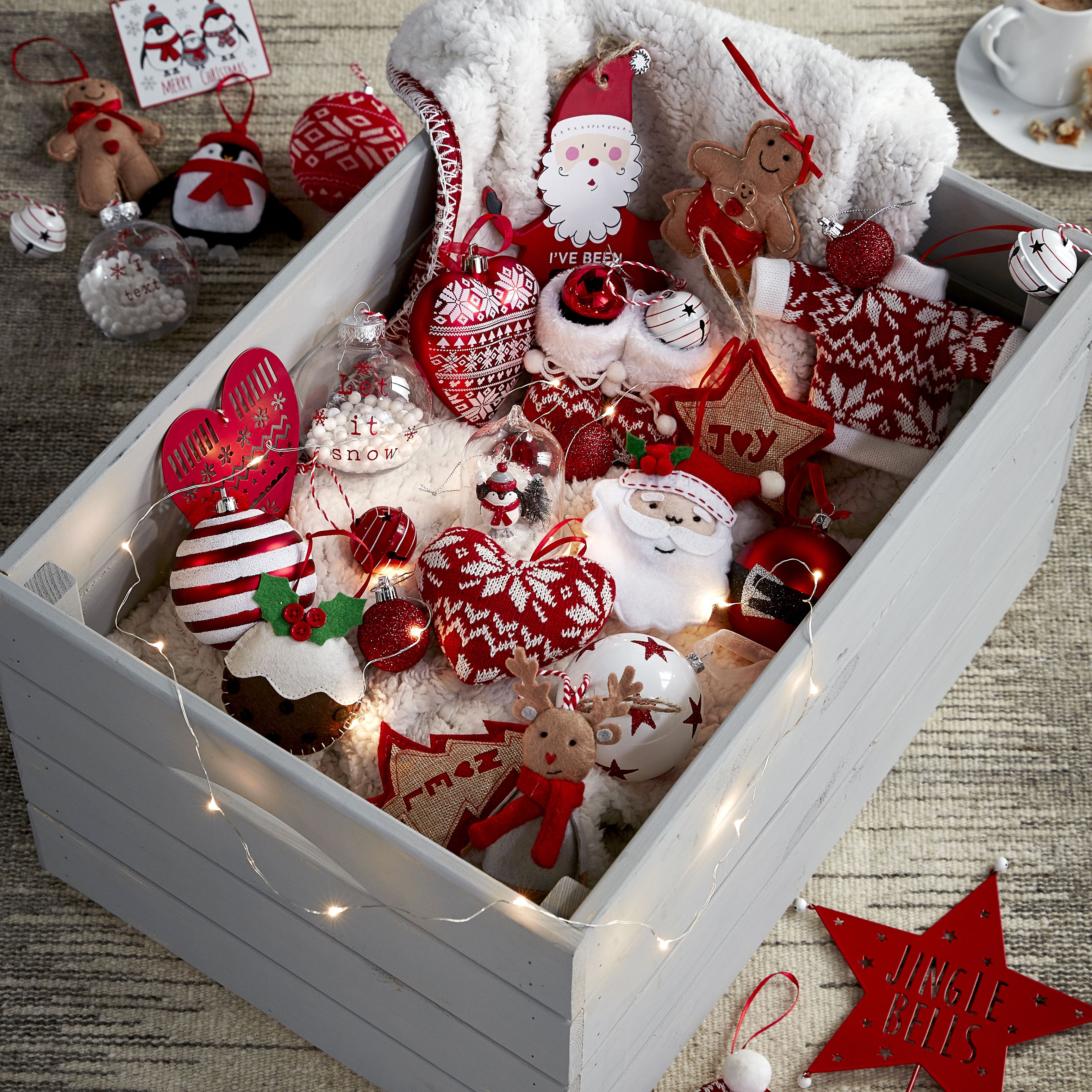 Traditional Christmas decorations
Create the magic of a classic Christmas this festive season with our charming collection of red, green and gold decorations. With reindeer, Santas and jingle bells, there's lots to choose from. Shop Traditional Christmas decorations.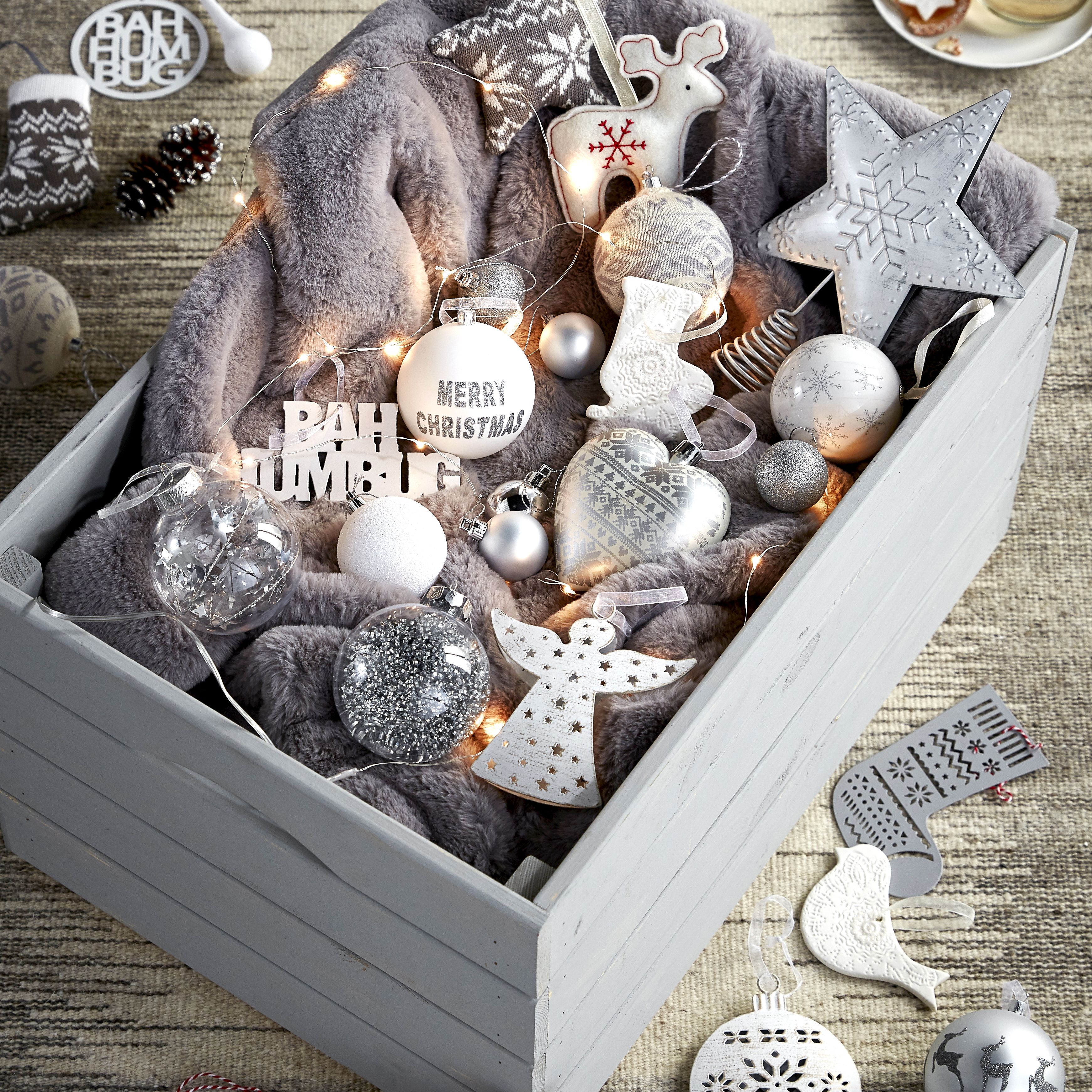 Skandi Christmas decorations
Add a touch of Nordic charm to your Christmas tree with our Scandinavian-inspired range of decorations and accessories. With festive patterns and natural beauty, this collection is designed to add chic simplicity and warmth to your look.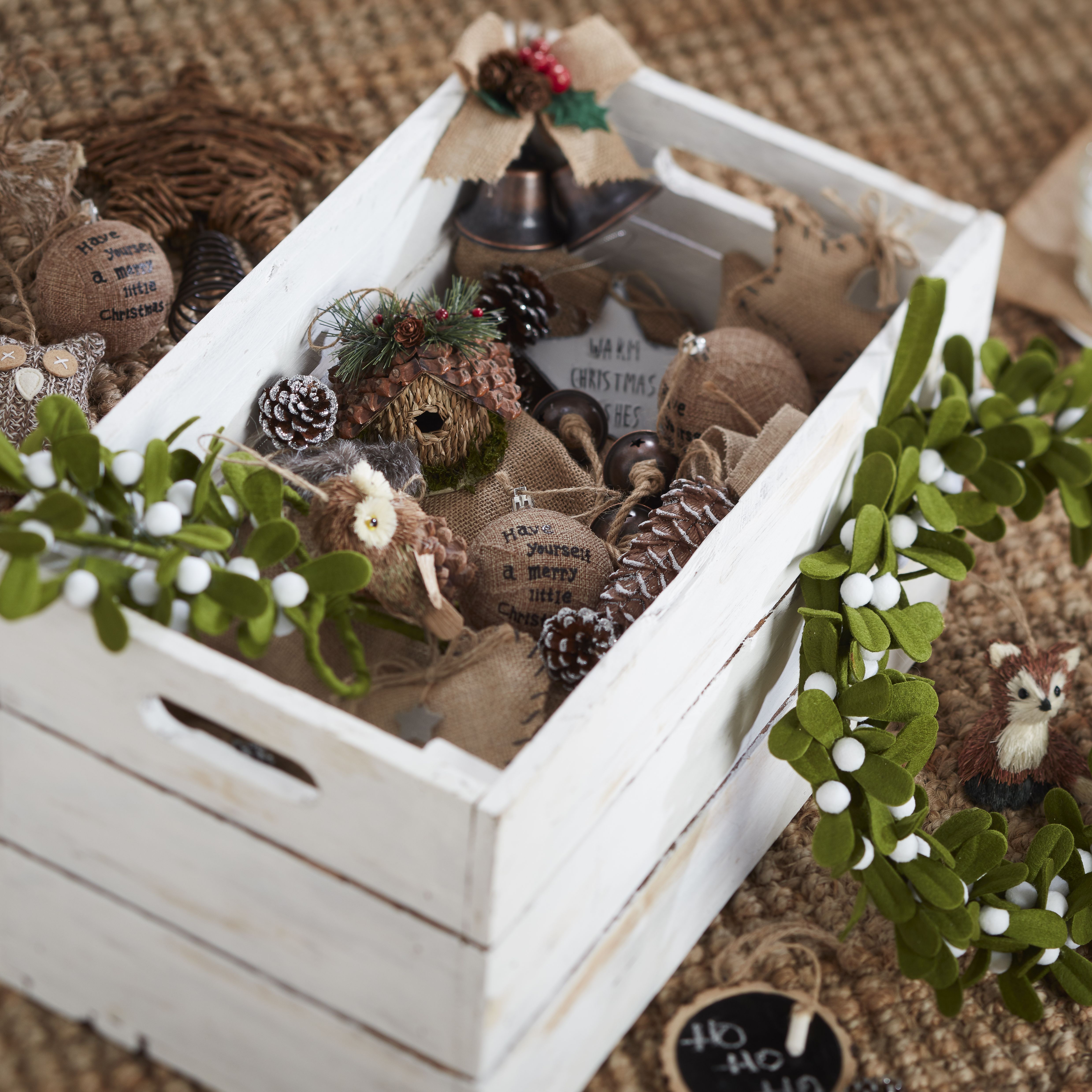 Into The Woods Christmas decorations
Bring the outside into your home this Christmas with our nature-inspired collection of decorations and accessories. Rustic textures, earthy tones and forest creatures will create a coordinated look on your Christmas tree and in your home.
How to decorate the tree
You might need: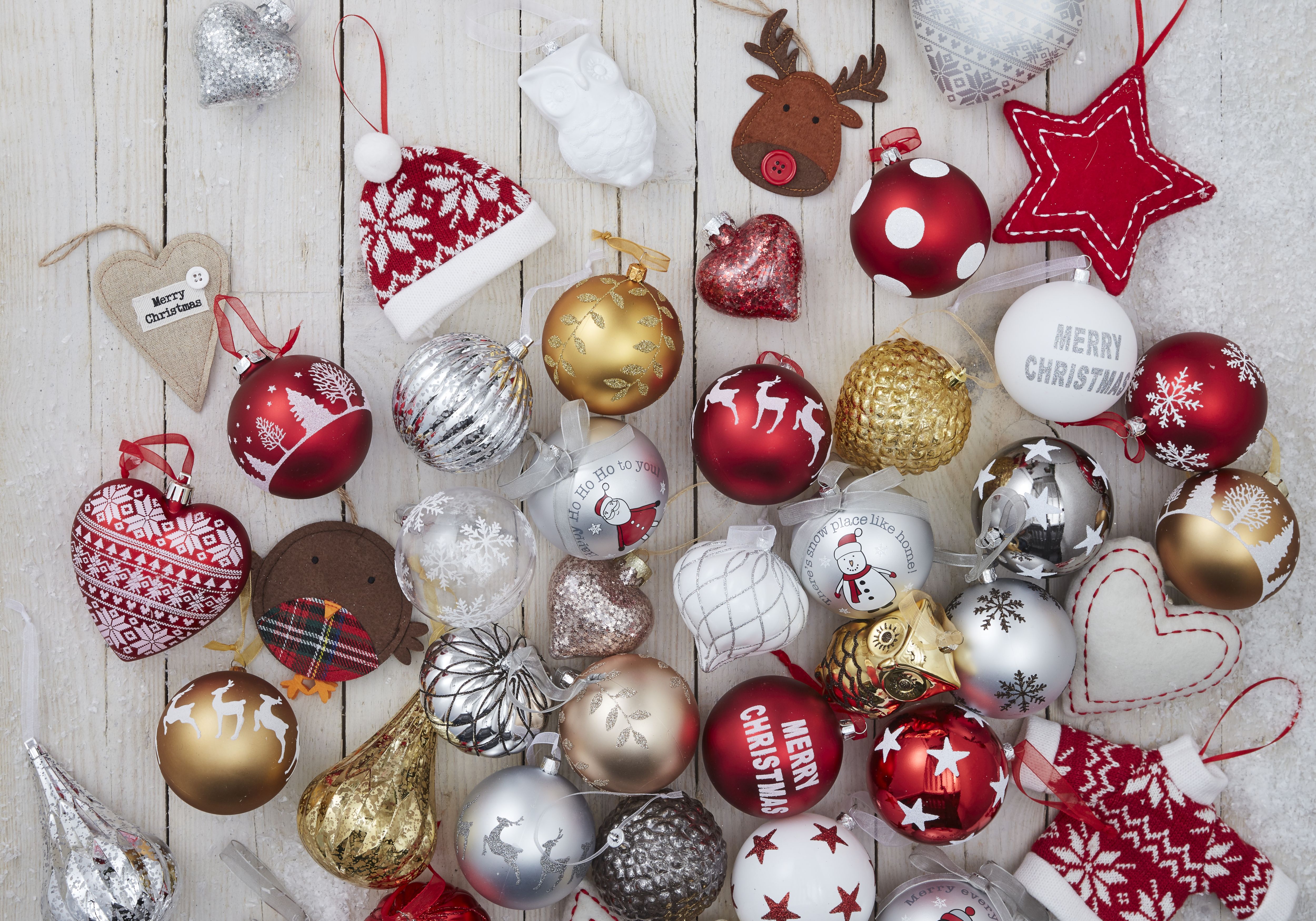 How many Christmas decorations and lights do I need?
Calculate how many lights and decorations you might need to decorate your tree with our handy reference tables. These are just a rough suggestion, add more or less to give your tree the look you prefer.
How many lights are needed?

How many decorations are needed?
table suggesting the right number of decorations for a Christmas tree

| Tree size | 3ft tree | 5ft tree | 6ft tree | 6ft 5in tree | 7ft tree | 7ft 5in tree |
| --- | --- | --- | --- | --- | --- | --- |
| Baubles | 30 | 50 | 60 | 70 | 85 | 100 |
| Themed decorations | 15 | 25 | 30 | 35 | 40 | 50 |
Safety first
Be safe when decorating your tree. Don't climb on it or overstretch. If you can't reach – ask someone to help you.
Before you begin decorating your Christmas tree with lights, make sure they're not plugged in. You should only switch your Christmas tree lights on once the lights are on the tree; not in your hand.
Also, check where the nearest electricity socket will be. Trailing cables can be a trip hazard, so look to plug your lights into the closest one available. As you'll be switching the lights off overnight and when you go out, easy and convenient access to the socket is recommended.
If this isn't possible, consider a timer to control your lights switching on and off. You could even control your Christmas lights via your smartphone or tablet with a Smart Home switch. Simply plug the switch into your socket, and your lights into the switch. Download the accompanying app and then you can remotely control your Christmas lights whether at home or on the go.
Shop timers Shop Smart Home switches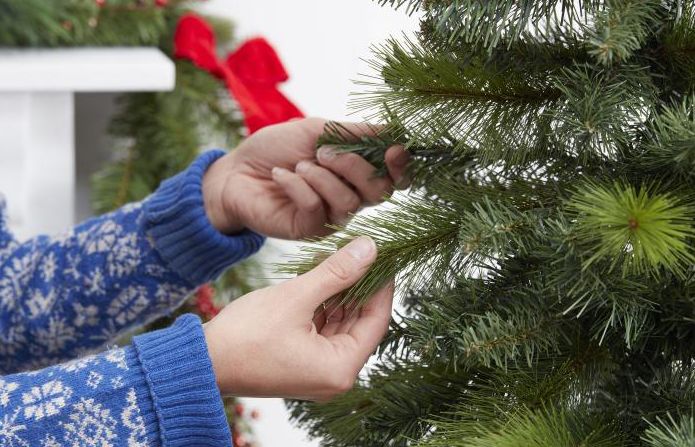 Prepare for your tree
Choose where you want your tree to stand before you buy it, this ensures that you pick a tree that is perfect for your space.
Maybe you use the same place every year, or perhaps you've got a tree for your living room, kitchen and even your hallway. Wherever you place your tree, make sure it has enough space. Give yourself a clear walkway past your tree to avoid it being in a place where people might squeeze past it, knocking your decorations to the floor. Avoid standing it near direct heat (for example, close to a radiator or fire). This is especially important if it's a real Christmas tree, as this warmth will dry out the tree, resulting in dropping needles and sagging branches.