Ten top tips to help take the adventure outdoors
Kids love being outdoors and it's a great way in which they can blow off steam and get messy without having to worry about damaging their surroundings. But it can also be a place where they can learn – about the food they eat, the wildlife that surrounds them and how to take care of plants.
Our ten top tips are here to help inspire you to create the perfect space for your children to explore: whether you're landscaping a new garden or just want to improve on what's there already.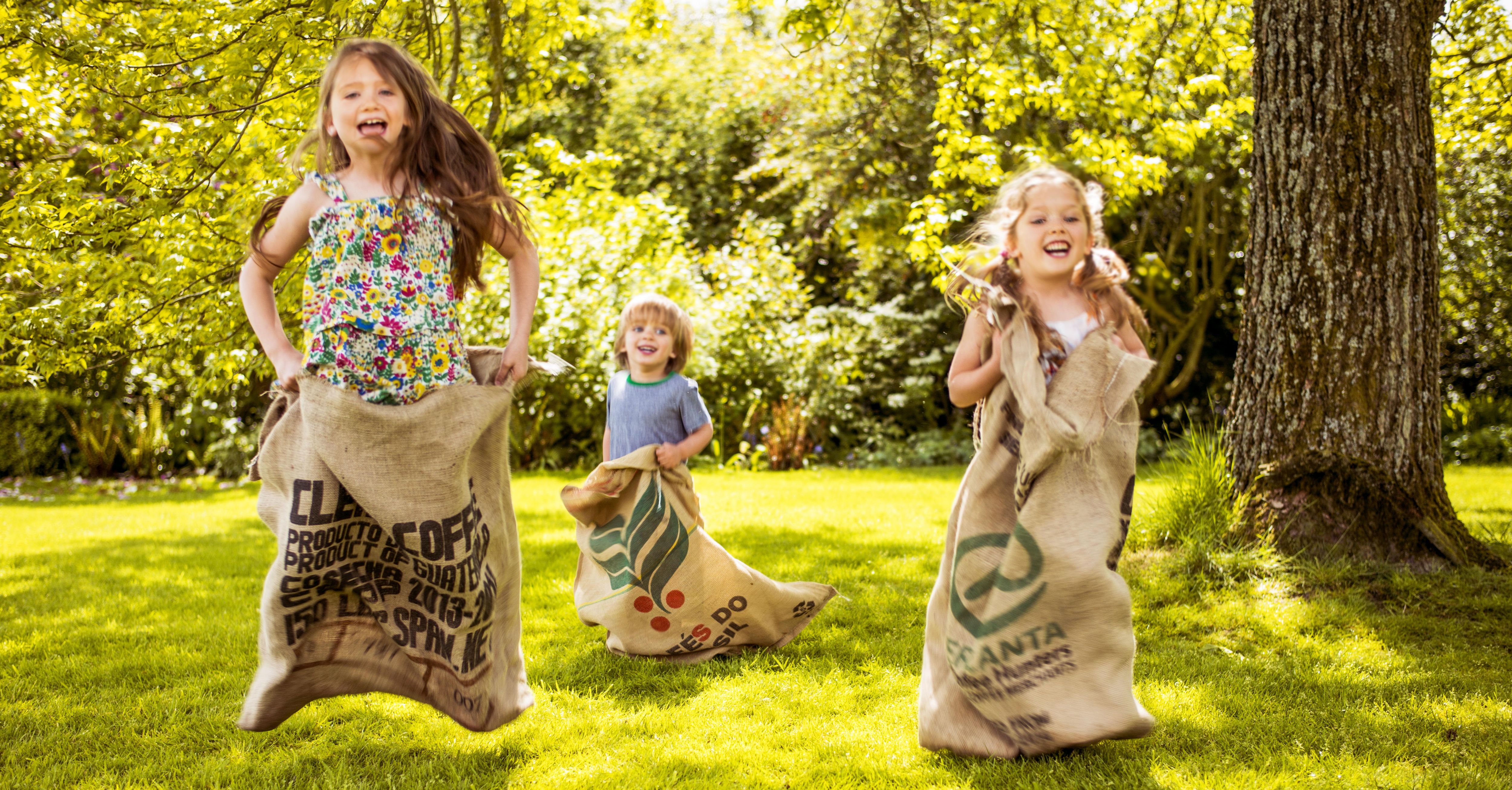 Tools & materials required
Our top tips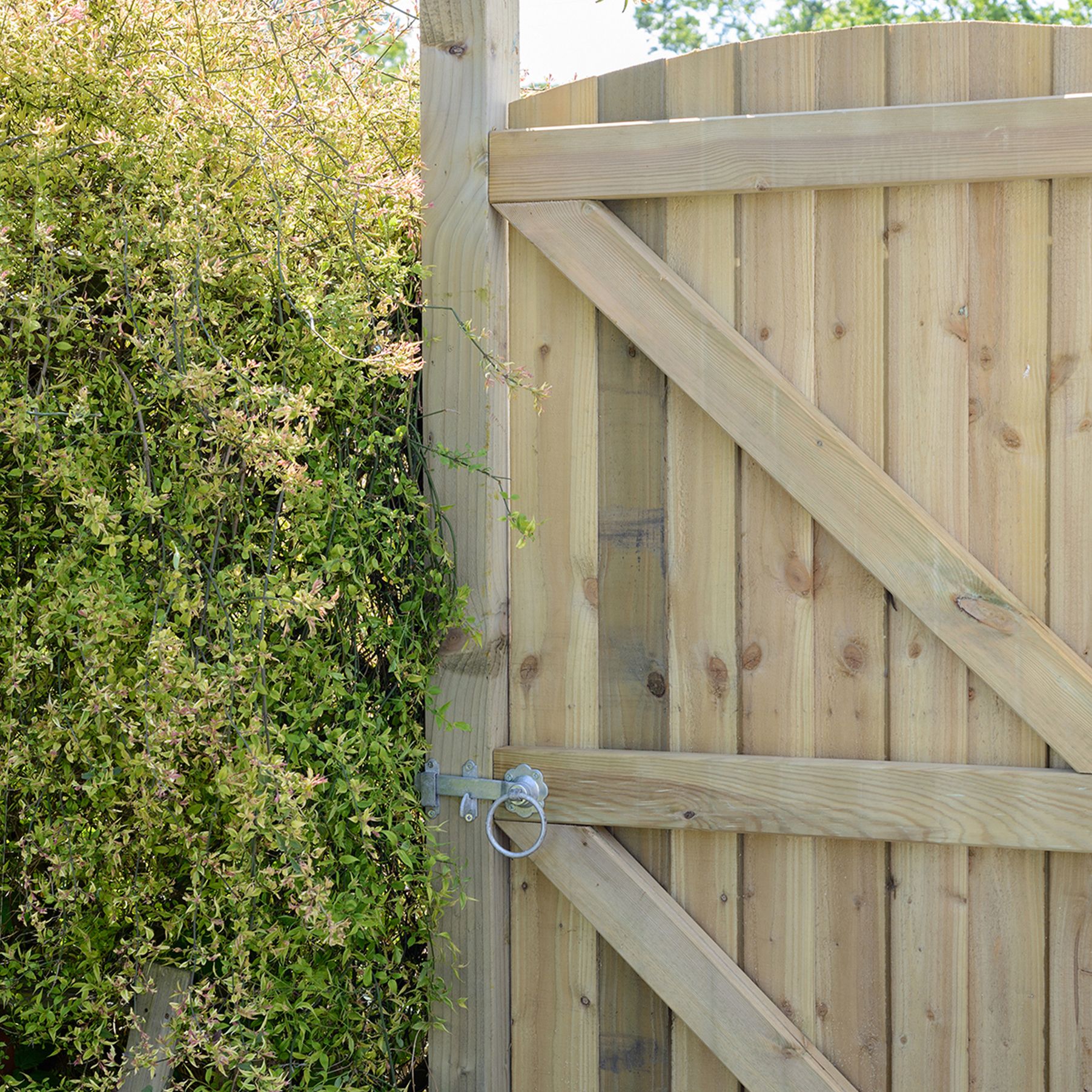 1. Create a secure space
The garden is an ideal place for children to run around in and play. And while little ones should never be left unattended, it's still important to make sure that your space is secure.
Check that there are no holes in your fencing that smaller children could climb through, and replace any damaged panels. Ensure that both fences and gates are tall enough not to be climbed over by curious kids. And that gates are secured with a robust bolt and/or lock to stop your children being able to exit without your knowledge (as well as preventing people from entering).
Be sure to add hand rails to steep steps or drops to reduce the likelihood of a tumble. You may also need to add one around the edges of any pools, but you should never leave a child alone around any water feature that has a visible reservoir.
Keeping your garden well lit once the sun goes down is another sure way to prevent injury. Outdoor lighting not only illuminates tricky pathways, but also allows you to extend your family dining space outside on warmer summer evenings. And security lighting helps put your mind at rest from intrusion when it's dark. Have a look at our wide range of outdoor lighting to see what best suits your space.
When not in use, any power tools, chemicals and sharp implements should be locked away in a shed or garage, away from curious hands.
Shop fences and gates Shop locks and padlocks Shop outdoor lights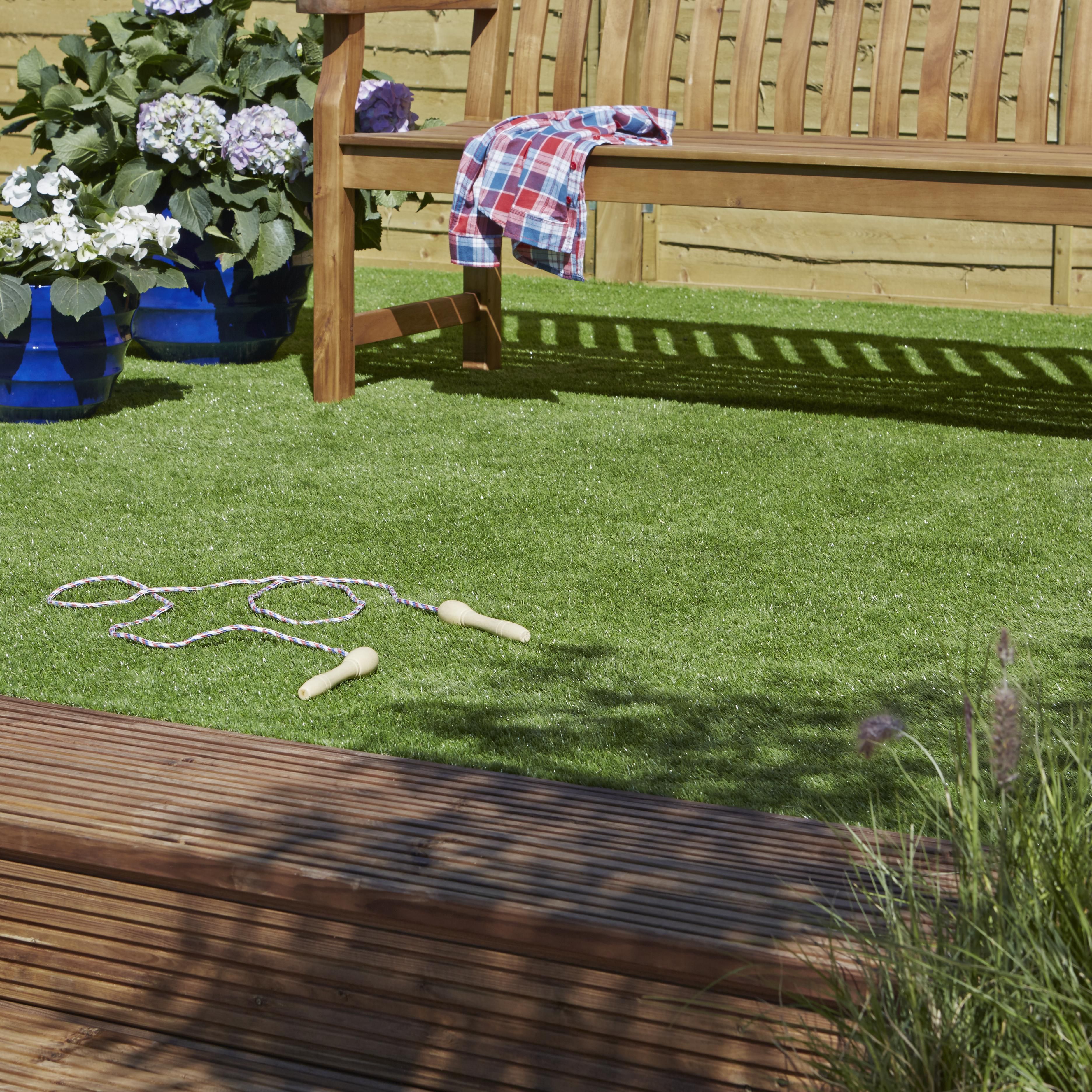 2. Think about your landscape
If your children are going to be tearing around your garden, a lawn is the softest option in case of trips or falls. It's ideal for kids to play on and is comfy enough for an overnight camping session. Grass does require regular care and maintenance and may suffer from bald spots due to overuse, so consider whether artificial grass may be the best option for you. It will still look great during really hot or really wet weather, so instead of having to tend the lawn, you can spend time enjoying it with your children.
Don't feel as though you have to ignore harder landscaping choices for your garden. Having a patio or paved path is great for roller-skating, chalk drawings and hopscotch, while our range of decking boards include low-slip types (one featuring artificial grass) to provide better grip when running and playing. Both paving and decking allow you to level off sloping sections to create more useable play areas with sturdy pathways from one to the other so every inch of your garden is a potential adventure zone.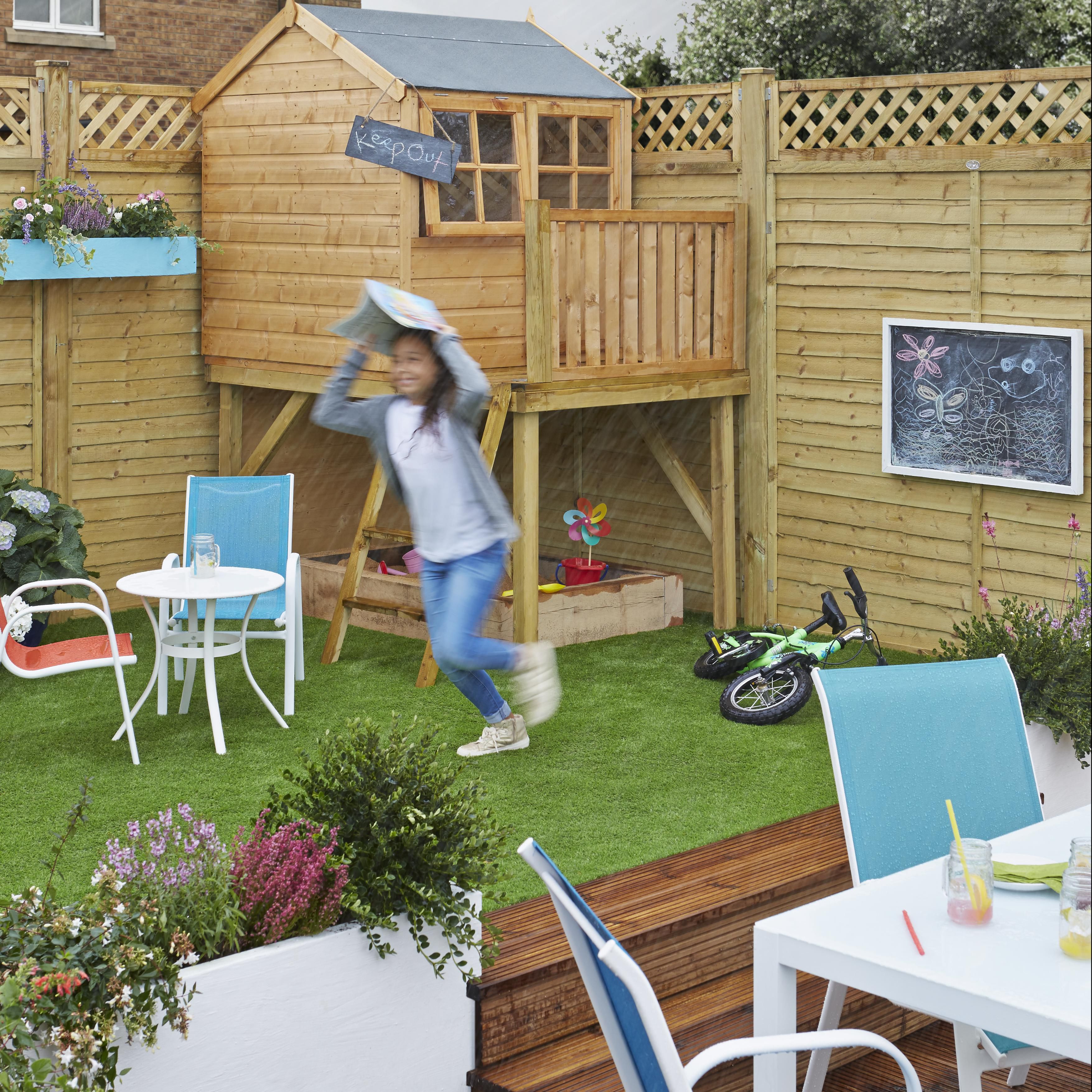 3. Protect them from the weather
While it's great to get your kids outdoors, you always need to keep an eye on the weather. You don't want them to get soaked and chilled in a sudden rainstorm, or have them overheat or get sunburnt in blazing sunshine.
Instead of making them come indoors, a playhouse gets your kids out in the fresh air, but covered at the same time. They can play board games, read or have tea parties in their own private little space. And, as they grow up, older children can use them for sleepovers, or as a den for socialising with their friends.
Out in the sunshine, protect little ones against harmful rays with a parasol. Place them wherever the kids are playing in the garden. Or if you're looking for some shade that the whole family can benefit from, check our range of gazebos.
Shop playhouses Shop parasols Shop gazebos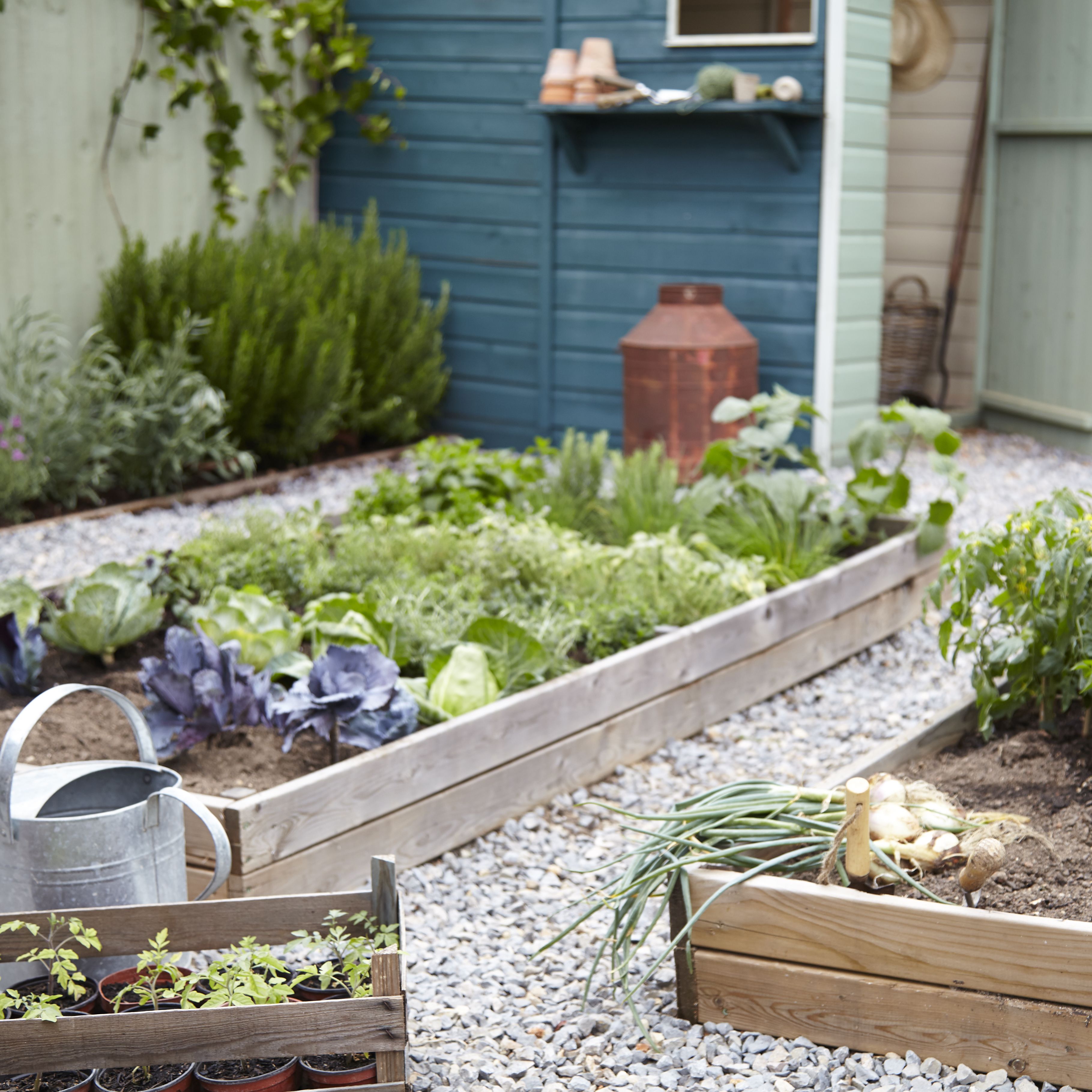 4. Get planting
Children love to get their hands dirty, so why not encourage them to help with the gardening? Give them a patch of ground, or some containers, and let them grow their own flowers, fruit or vegetables. Not only is this a great way to teach them about taking care of plants, it may also encourage them to try new foods. Just be sure that they know not to try and eat anything that you've not approved or that hasn't been prepped properly. You can even also encourage some friendly competition by seeing who can grow the biggest sunflower or pumpkin.
We offer utensils in children's sizes to help them get involved - check out this fun watering can in the shape of a rubber duck for smaller children. Though be sure to keep little hands away from any sharp or dangerous hand tools, and to keep them protected with suitable protective gloves.
Away from their own gardening area, check that your plant choices are appropriate. Do your research to make sure that nothing you've selected is toxic, has thorns or is prickly to touch so that you avoid injury. And, if you have small children, don't pick any plants with berries or fruit that they may think is edible.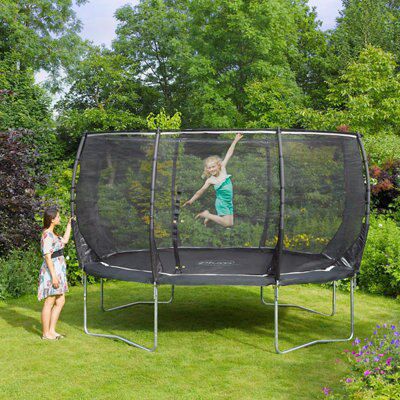 5. Jump around
For an activity that the whole family can enjoy, you can't beat a trampoline. It's excellent exercise and incredible fun to boot. We stock a range of sizes to help get you bouncing this summer. And don't forget to protect it with a cover when not in use to keep it in tip-top condition all year long.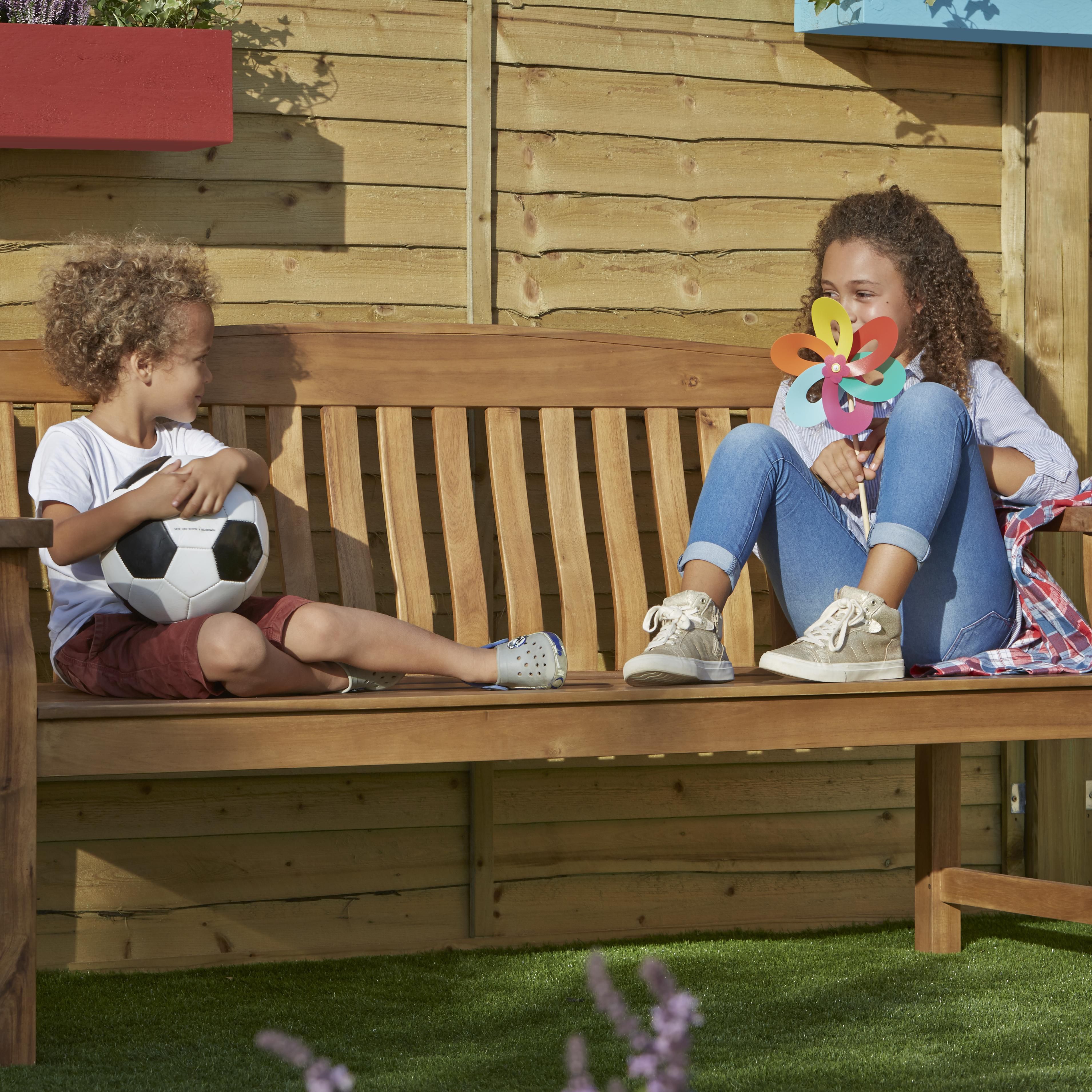 6. Don't forget the seating
Making the most of the outdoors with your children doesn't have to be all about running around. By adding seating to your garden, you can enjoy your quality family time outdoors by sitting and reading a book together, playing a card game, or even just watching all the wildlife.
Tuck into a family meal outside with our choice of garden dining furniture sets. We recommend the colourful Janeiro range which includes a child-sized table and seating options.
For sit-down fun, invest in an activity table, so that you can sit and paint, play with clay or even help with school projects outside during the summer months.
And when it's time for a bit of quiet, the Molloy camping chair is ideal. It's collapsible and light enough that your child can easily move it around the garden themselves – carrying into their playhouse, or under the shade of a tree to read or do some colouring.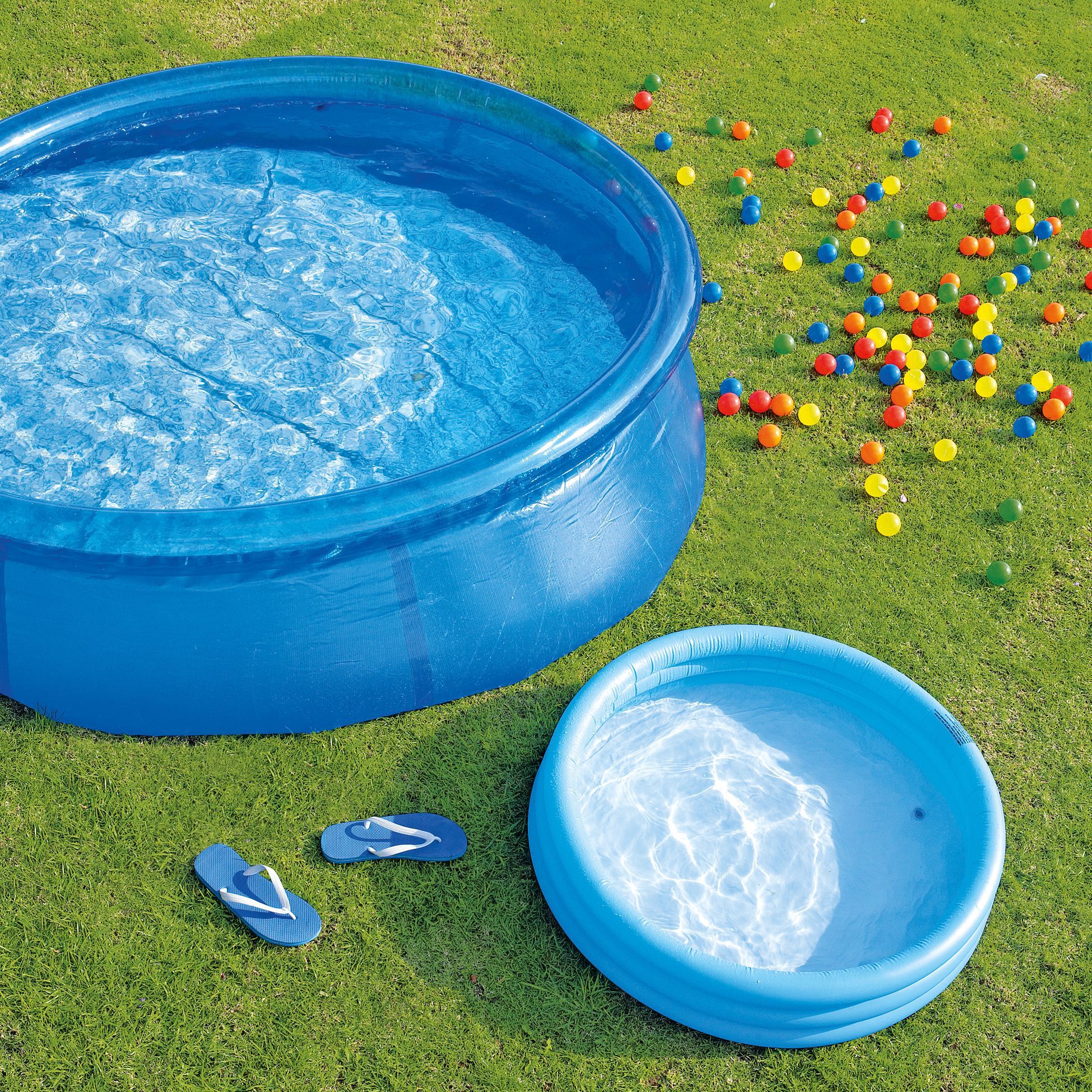 7. Add water
Children love splashing around, so if you have the space, consider adding a paddling pool to your back garden. It's a brilliant way to keep them cool during hot spells and the whole family can splash around together. Just be sure to never leave children unattended in a pool.
For a smaller scale option, a garden hose attachment can be just as much fun for children – as well as dogs if you have them. They'll love running through and under the spray for as long as you'll let them.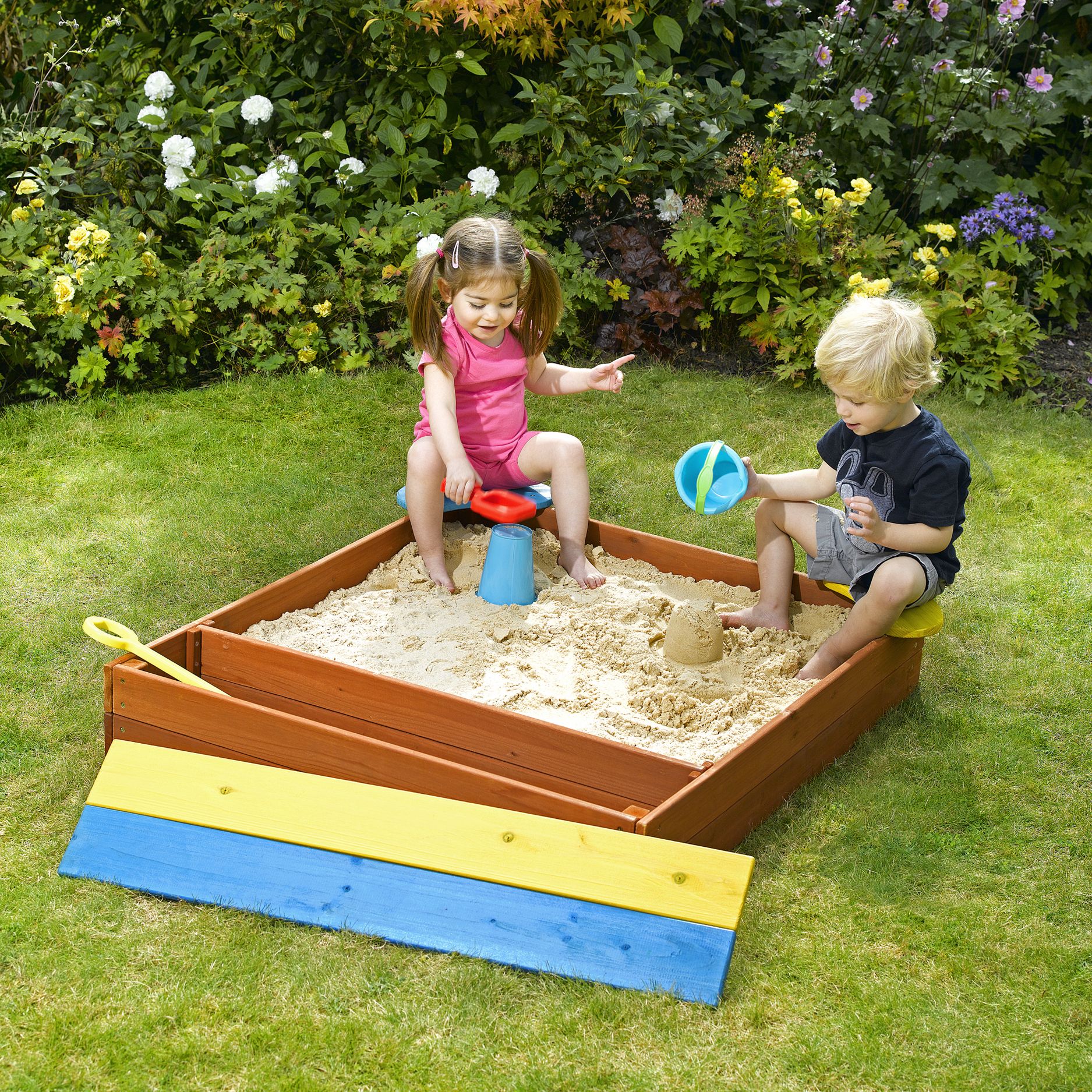 8. Entertain them with a play centre
Seesaws, swing sets and slides will all keep your children entertained for hours. But why go all the way to the park when you could just step outside your backdoor? Our range of play centres is ideal if you have the room outdoors.
For smaller spaces, opt for a sandpit. And for the best of both, check out the Bonobo wooden play centre from Plum. It has a slide, swings and a sandpit under the tower - creating a one-stop adventure playground.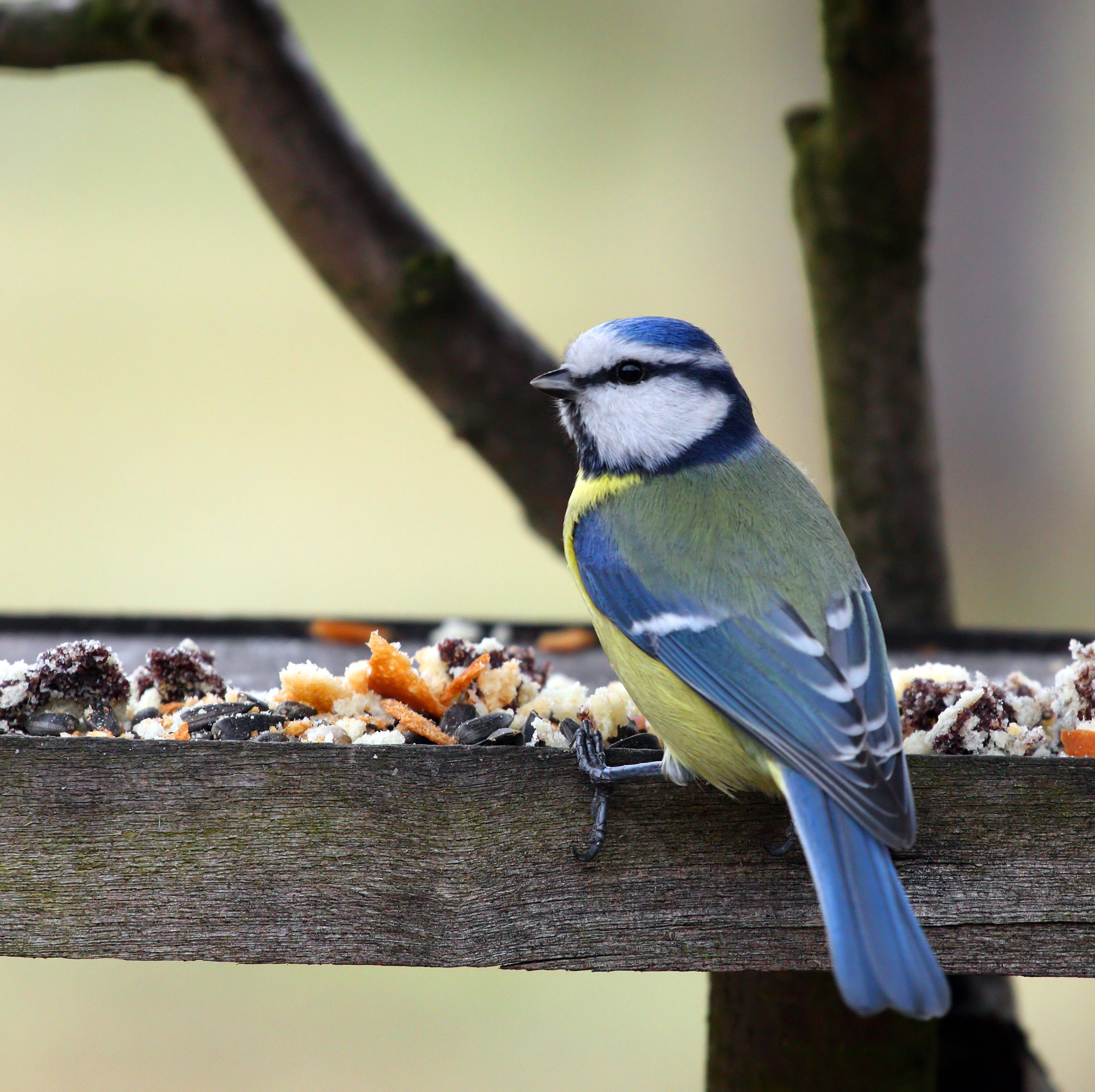 9. Teach them about wildlife
Having an outdoor space is an ideal way to teach your children about the local flora and fauna – so be sure to encourage wildlife into your garden, and then sit and observe with your kids.
Your choice of plants is a very important way to encourage butterflies, ladybirds, bees and other insects into your outdoor patch. Growing particular flowers as well as flowering herbs is one way to do this. Do your research and see what elements you can add to your garden that will help attract different species.
Hang up a bird feeder, fill it with nuts and seeds and you'll be sure to get visits from the local birds, as well as squirrels. Adding a bird bath is another way to ensure that you children can get up close and personal with their feathered friends. And why not add a bird house to a tree or visible wall? Year after year, you and your children can watch birds go back and forth as they nest and then feed their young.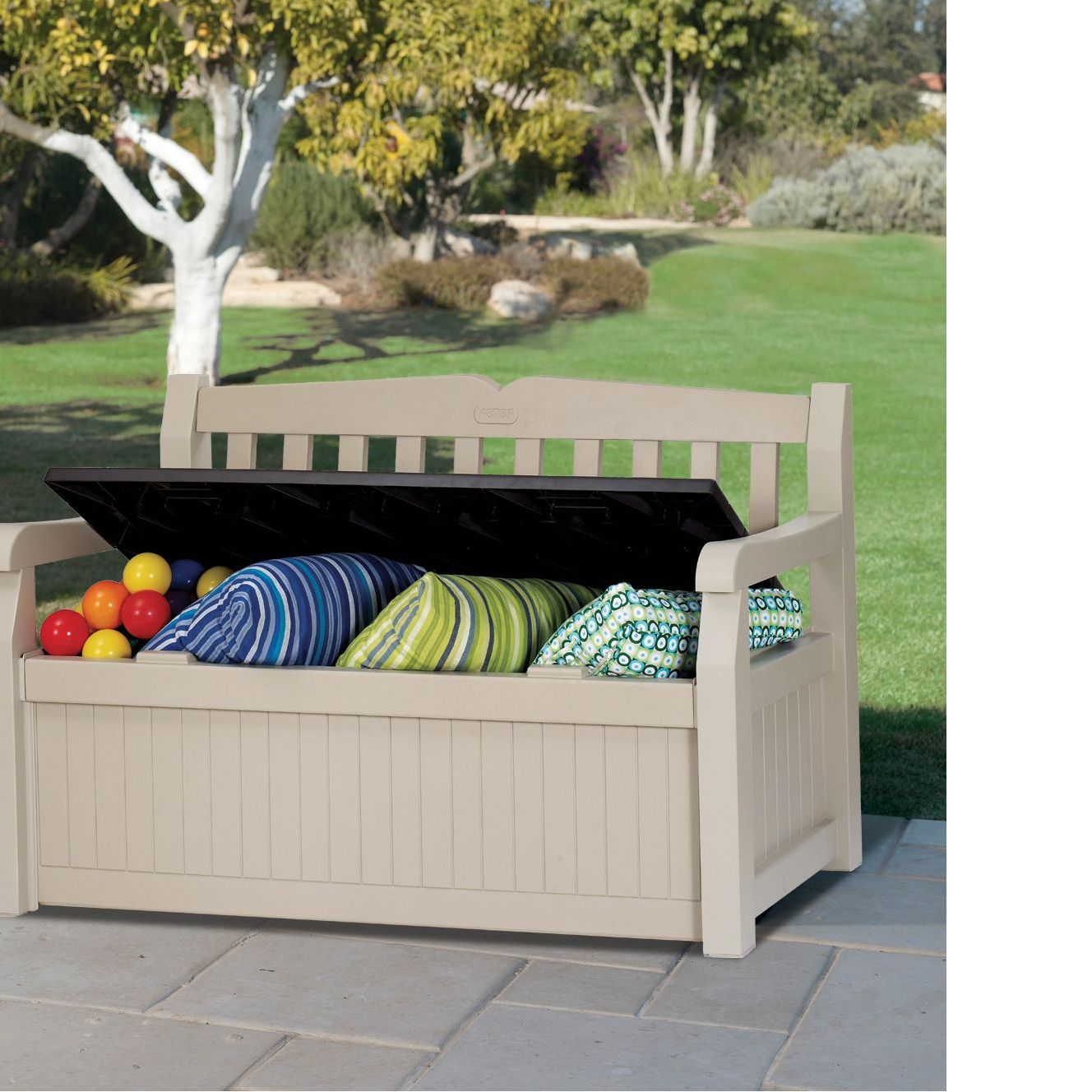 10. Banish clutter
When the kids are in bed, you want to be able to clear everything away and relax, so be sure to add some garden storage to your space. Not only will this keep things tidy, ready for the next period of outdoor play, it'll also mean that all their toys and play things can be safely stored during the colder months.
We have a wide range of options available, from large sheds to compact benches that double up as both storage and seating for those short on space. There's no excuse now for skipping ropes and water guns littering your lawn. So pack them away before sitting down to enjoy the sunset.