Practical advice on tackling your garden makeover
Looking to kickstart your garden project? You've read part one of our helpful how to guide, and now we conclude this two part series with more expert advice.
This time we cover some of the more practical elements, such as how to identify your garden's soil type, your garden's climate, working with what you have and when to call in the experts among other things.
Let's get going.
How to design and plan your garden: part 1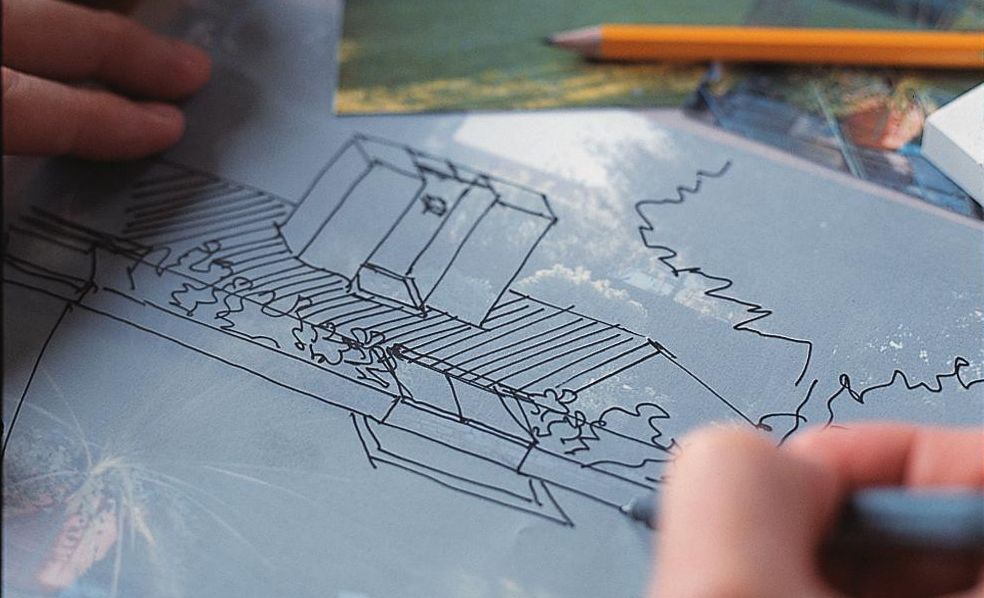 Tools & materials required
Our top tips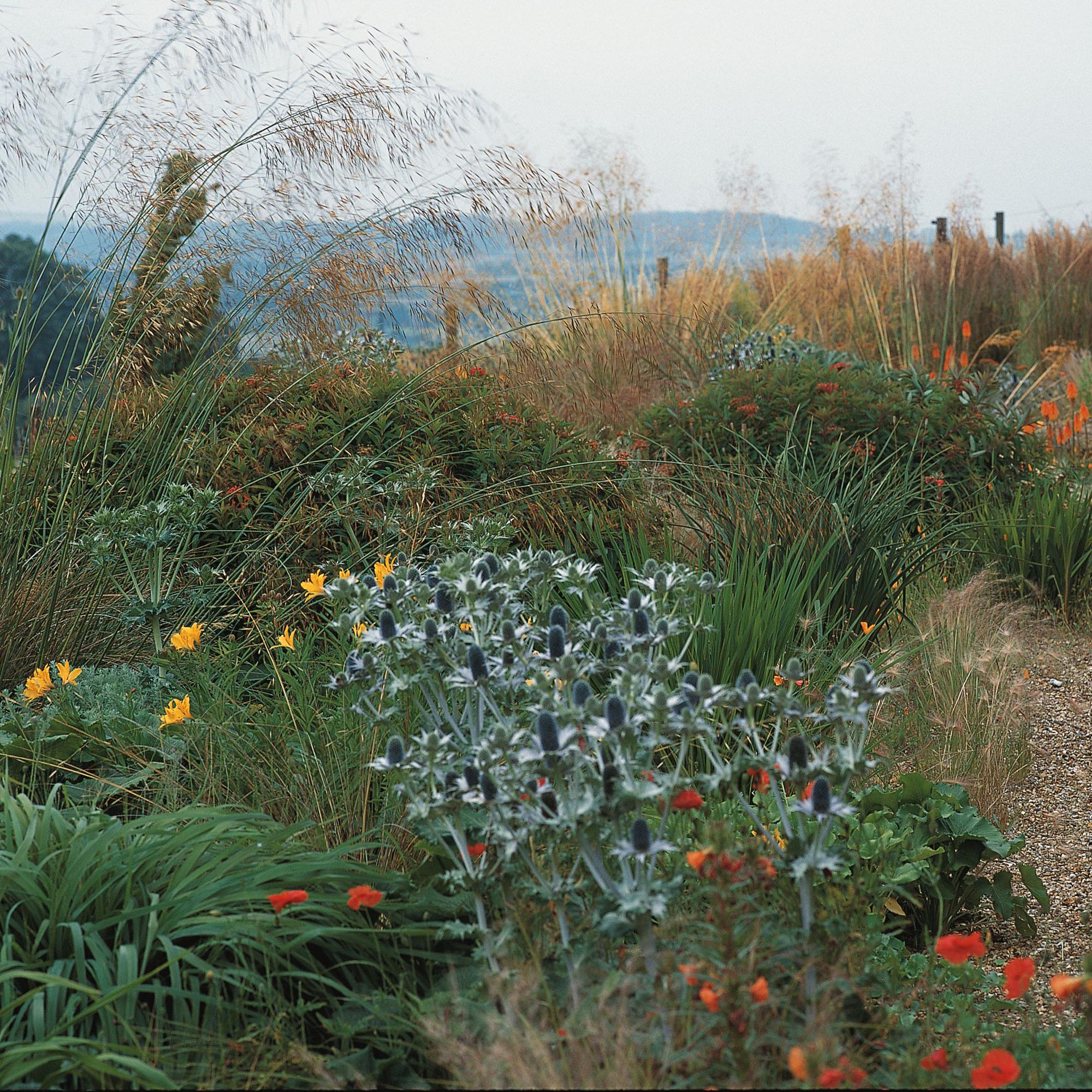 Understand the climate
We all need to work with what we've got to create the garden we want and it's possible to find variations of climate within a local area.
Protect from the wind
The direction and strength of the prevailing wind can limit what you are able to grow, so you may want to add a barrier to protect your plants. Solid barriers are not the best solution: wind will roll over the top of a masonry wall and down the other side, blasting whatever lies at its foot. Instead, choose trees or tall hedges, which filter the wind, breaking its force.
A new hedge will need protecting in its infancy, but once established it will provide shelter for you and your plants, and a home for wildlife. Evergreen hedges are effective year-round, but some grow very fast and need a great deal of trimming to prevent them getting out of control. We recommend a deciduous hedge as the best option.
Gardens by the sea
Coastal areas enjoy higher winter temperatures and fewer frosts, but winds coming in off the sea are going to be filled with salt. As well as erecting some form of barrier against the wind, you'll need to grow tougher plants that can withstand these conditions.
A plant's protection is the outer skin of its leaves; the thicker and glossier this is, the hardier and tougher the plant. Plants with hairy or furry leaves are the most resilient, able to survive in the most exposed spots.
Micro-climates within a garden
All gardens contain a series of micro-climates that are
 partly determined by the compass direction each area faces. These offer different levels of light, warmth and moisture. Knowing which direction your garden faces can help you when choosing plants.
South-facing areas. These enjoy the hottest sun, enabling sun-loving plants to thrive. South-facing walls intensify this by storing heat and reflecting it back onto whatever grows in front
 of them. Watering will be necessary for all but the toughest plants – mulching will also help keep your plants hydrated.
North-facing areas. These may never receive direct sunlight, so conditions will be cool and shady.
East-facing areas. These can be the most challenging as they are hot and dry in the summer and bitterly cold in
 the winter. The same shade-lovers that do well in north-facing spots will grow here too, but evergreens may be scorched by the winter and spring winds. Spring-flowering shrubs will need some protection from the early morning sun as flowers carrying frost from the night before will thaw out too quickly and drop.
West-facing areas. Western aspects enjoy the best of both worlds, being neither too hot nor too cold. Almost any plant
 will thrive here, including some of the more tender ones.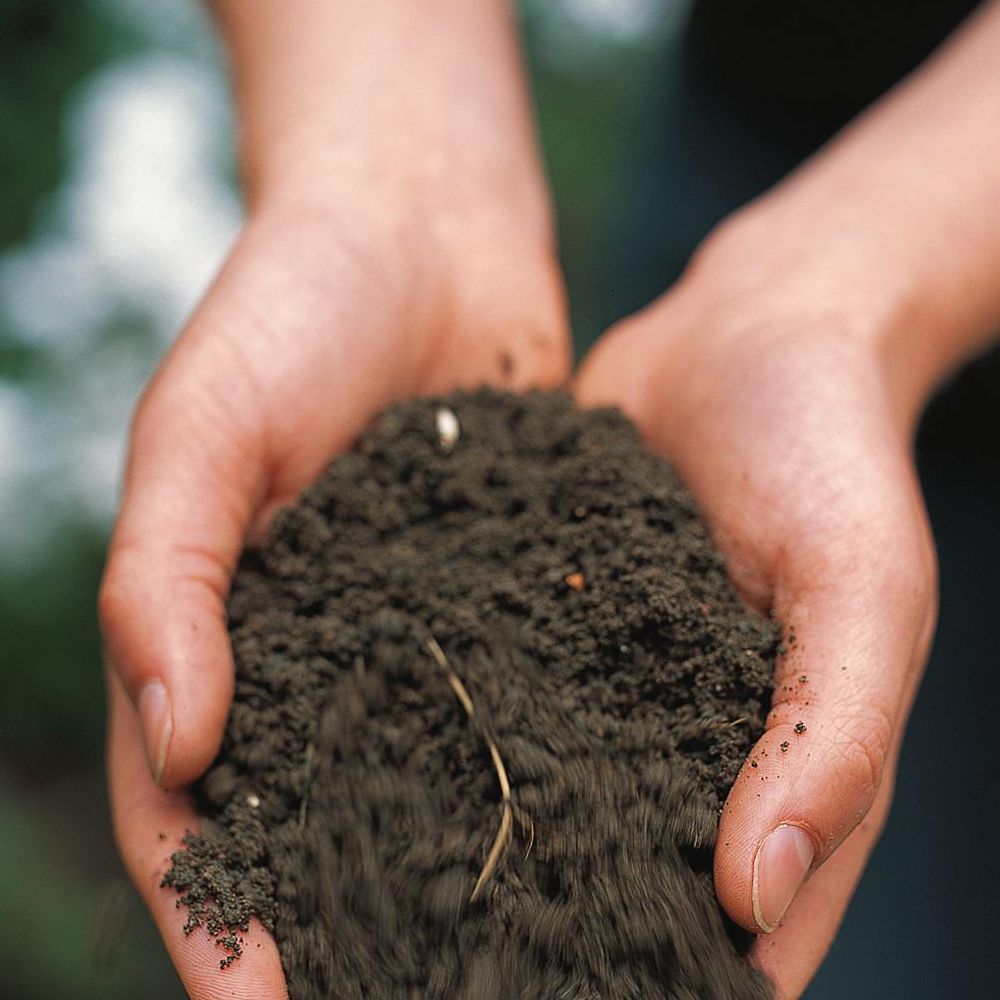 Suss out the soil
The most important raw material of your garden, good soil is crucial for a beautiful garden. Knowing the type of soil you have helps you decide which plants you can grow, as well as how well they will grow once planted.
There are many different kinds of soil that may be in your garden – chalk, clay, sand, peat and loam – with loam the best of all. To work out which one you have, examine your soil when it's neither too wet nor too dry. Give it a squeeze and have a look at its colour and texture. This will help you identify what you're working with.
Different types of soil

| Soil | Appearance | Fertility | Drainage | When to work it | Improving it | Acid or alkaline |
| --- | --- | --- | --- | --- | --- | --- |
| Sand | Gritty and unwilling to stick together | Not very fertile | Drains freely and isn't prone to water-logging | Spring | Fertilise regularly and work in plenty of organic matter | Can be either - soil needs testing |
| Clay | Dense and smooth: holds together without crumbling | Fairly fertile | Slow-draining: hard and prone to cracking when dry, turns muddy after rain | Autumn | Dig in horticultural grit and plenty of organic matter | Can be either - soil needs testing |
| Chalk | Pale in colour: often contains white chunks of chalk | Not at all fertile | Very free-draining | Any season | Add lots of soil improver | Alkaline |
| Peat | Rich, dark and moist | Not very fertile | Prone to water-logging, but will not re-absorb moisture easily if allowed to get too dry | Any season | Feed regularly and work in plenty of grit; consider raised beds if water-logging is severe | Acid |
| Loam | Rich, dark and crumbly | Highly fertile | Holds moisture yet drains easily | Any season | Add plenty of organic matter | Can be either - soil needs testing |
Test the soil's pH
Another critical factor in what you can grow is the pH of your soil. Some plants prefer ericaceous soil (acidic) while others like lime (alkaline) soil. It's easy enough to test your soil – kits are simple to use – and it's worth doing the test in various parts of your garden, as your soil might vary across your space.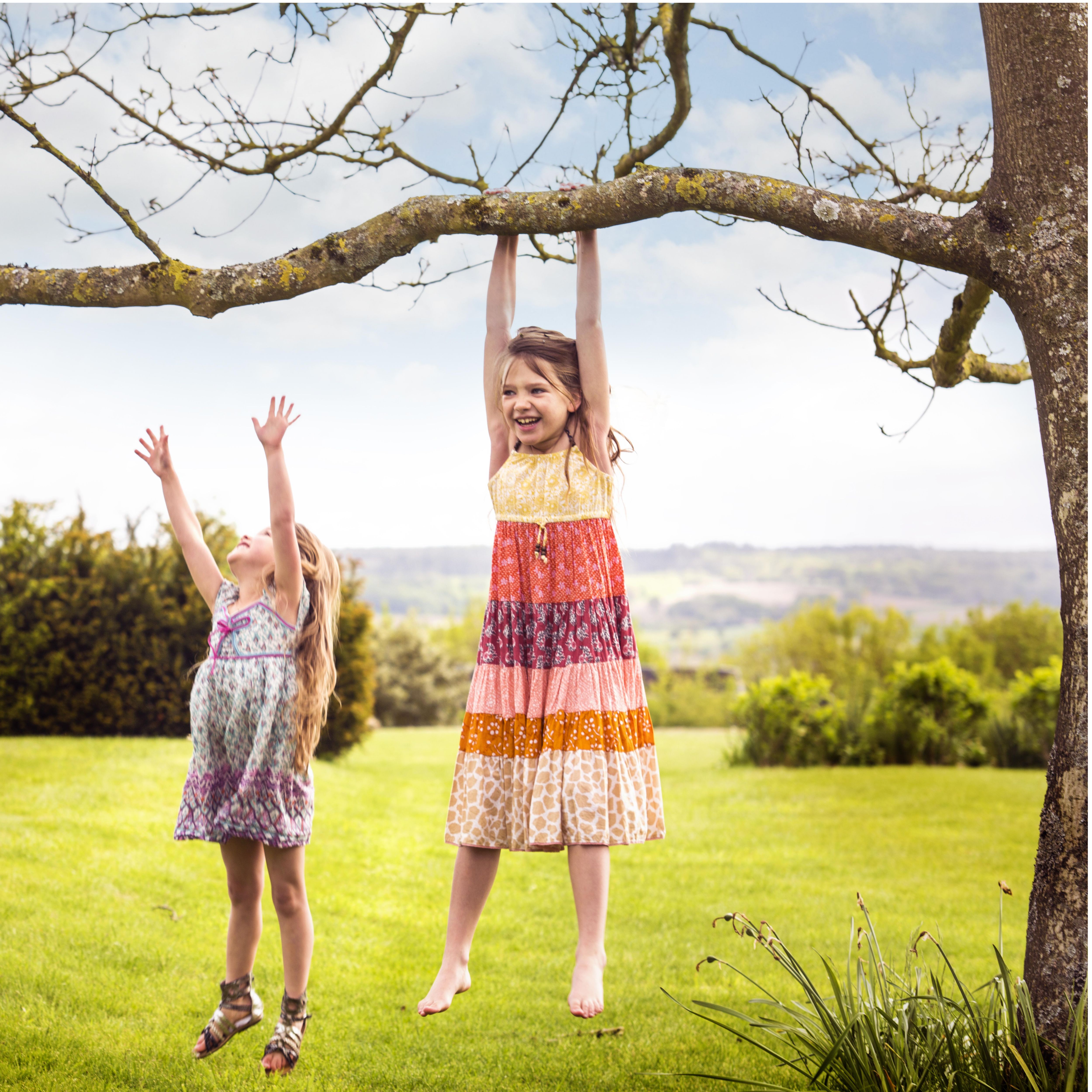 Make the most of what you have
There's usually something that you can keep within a garden. New housing developments will have a surrounding fence and a path or two (although top soil can be notoriously thin). And established gardens may contain trees or shrubs that could give instant maturity to a new scheme. Deciding which features to keep and which to change is the starting point of any garden plan, so be sure to carefully consider your options before you remove anything.
Most mature shrubs can be rejuvenated with some pruning and feeding, while
 the felling of a large, mature tree will inevitably have an enormous impact upon the surrounding environment. 
In urban districts most trees have legal protection so it's essential to apply to your local or district council to find out if there are any restrictions before taking action to remove or prune a tree.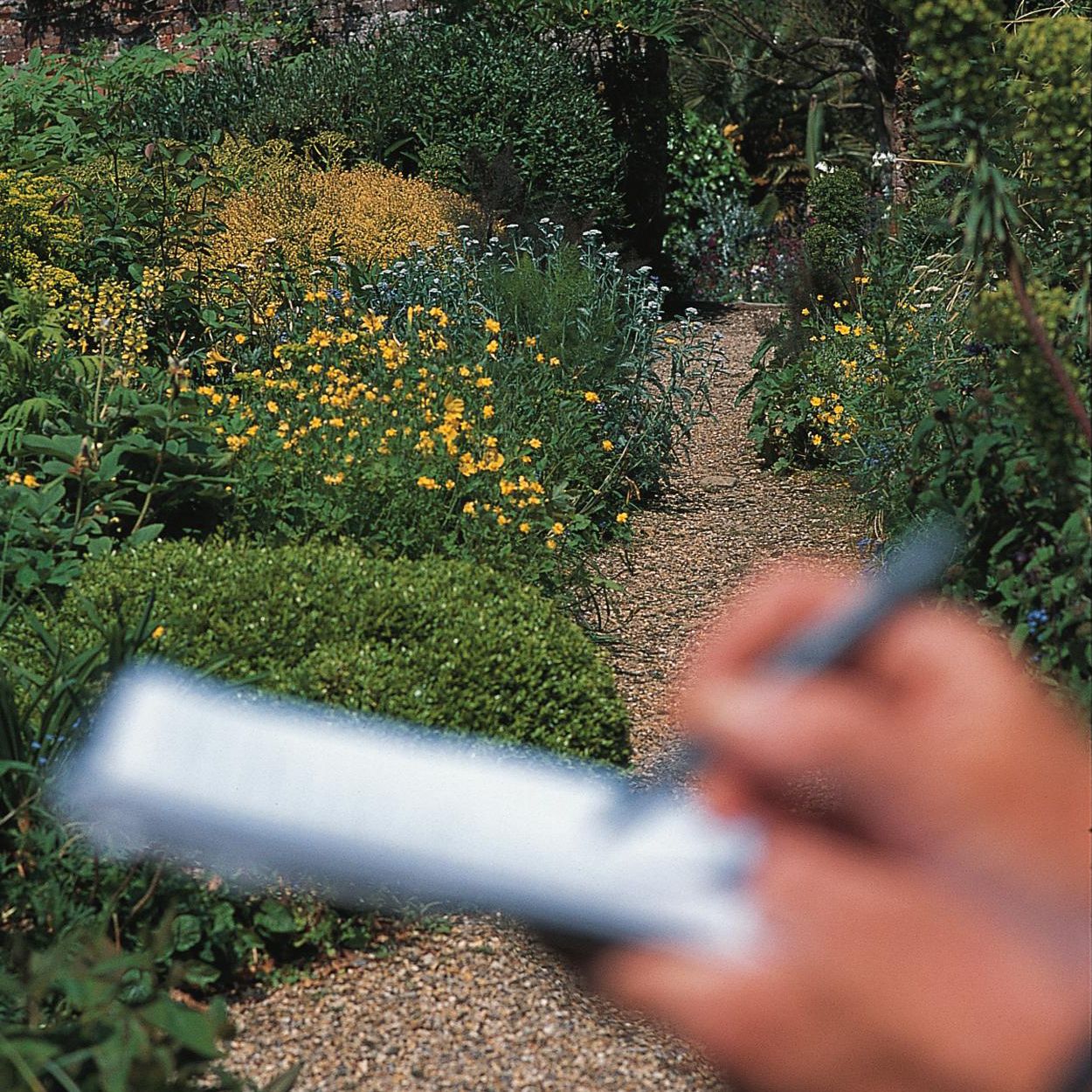 Sketch out the site
Take the time to sketch out your site properly before you begin work, and you're more likely to catch errors and avoid expensive mistakes.
Use a tape measure to take accurate measurements of your garden, the façade of your property, doors, windows and anything else that needs to be considered. Then sketch out the space on a bit of paper – we find that graph paper works best.
Include any fixed structures or points in your garden. And be sure that you know exactly where any pipes or cables are before you begin any work – not only will you want to avoid them when landscaping, you'll also need to ensure that you can still access them when needs be. A CAT (cable avoidance tool) can be hired to check where they all are. You may also want to rent a laser level to measure the rise and fall of your garden too.
An easy way to experiment with new looks is to make scale cut-outs of everything you'd like put in your garden, including trees, structures, hedges and flower borders. Move them around to establish what works best where. Once you're completely happy, draw them in place to create your final plan.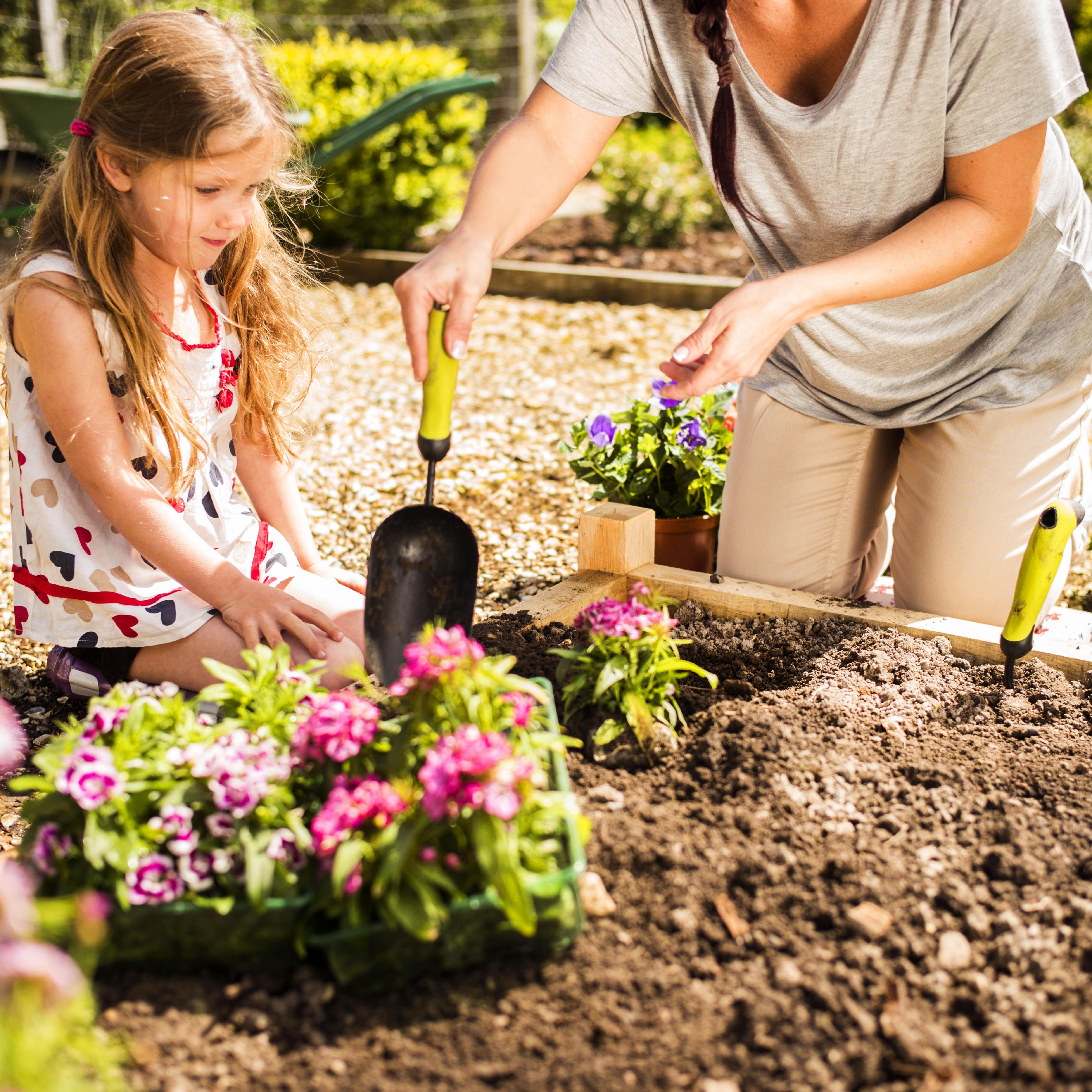 Balance the budget
If you're making a lot of changes, consider breaking the project down and completing it over a period
 of time to make the expense more manageable. Prioritise the jobs that need to be done to make the garden a usable space over the ones that are just nice to have.
When it comes to plants, the bigger and more mature they are, the more expensive they will be. Growing from seed and cuttings is much cheaper than buying established plants, although it obviously takes more time and effort, and certain plants can take a while before they'll flower. Similarly, it's easier on the bank balance to buy bags of bulbs and plant them dry rather than buy them flowering in pots.
While you can save on plants, don't be tempted to economise on soil preparation, especially when creating new beds or if you're landscaping the garden of a newly built home (where there's a tendency to scrimp on topsoil). Invest in the best grit, soil improver, topsoil, mulch and any other improving products that you can – the boost these give to new planting is invaluable.
When to employ experts
You and your friends and friends can do many of the tasks involved in redesigning a garden, but certain jobs should always be left to the professionals.
If you need to install or move gas, electricity or water pipes, you must employ a qualified engineer to survey the site and undertake the job. They will see obstacles and also shortcuts that you may not have noticed, and ensure that any work done complies with all the relevant regulations.
Since 2005 there have been much tighter restrictions on electrical work in homes and gardens
 in England and Wales. Before you begin any electrical work outdoors (other than minor repairs and replacements) you must now notify your Local Authority Building Control Department, which has responsibility for ensuring that this work 
is inspected and tested.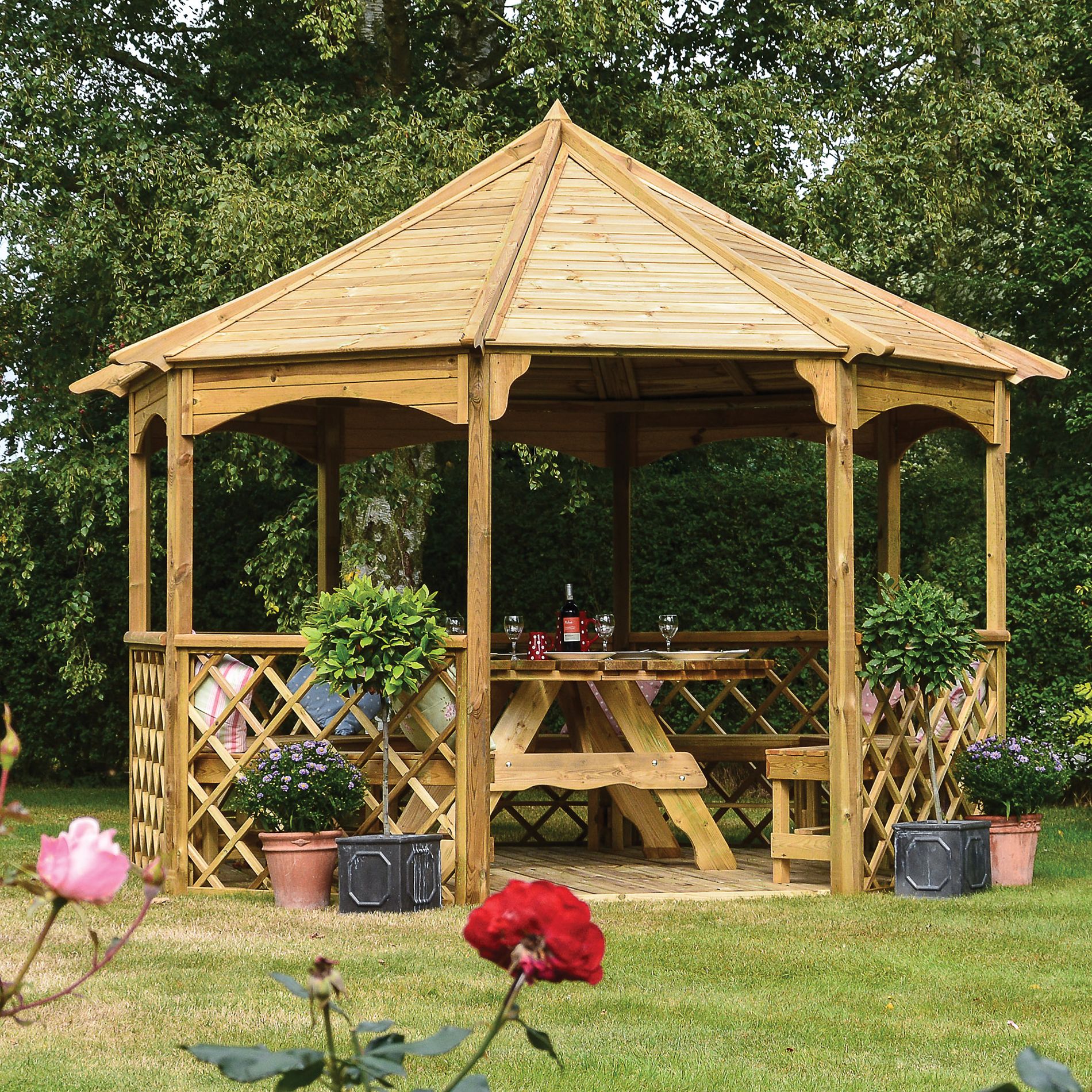 Check the regulations and talk to neighbours
Planning regulations vary from area to area, but there are usually very tight restrictions on what may be done to listed buildings or properties in conservation areas, and that includes their gardens. However, even new housing estates are subject to regulations governing, for example, the height and ground area of garden buildings such as greenhouses, summerhouses or even sheds. So it's always worth checking with the Planning Department of your local council first to make sure that what you want is allowed – you don't want to have to destroy it at a later date.
And even if you're not doing any major work, it's worth having a sit down with your neighbours to discuss any and all implications they may experience. In most instances, chatting about any possible knock-on effects for them will help prevent any complaints or issues further down the line.
And that's our top tips - so let's get outside and make your makeover a reality.