Plan and prepare to enjoy some gardening fun
Unleash your creativity by enjoying time spent gardening. This peaceful pastime is a great way to relax and unwind, reconnect with nature and observe the passing seasons. Do as much or as little as you fancy, and don't worry if you're new to it - getting your fingers green isn't just for experienced gardeners. Take time to do it by yourself or get the family involved, and once you've spent time on it, sit back and delight in the results.
So whether you've a balcony in need of bright pops of summer colour, or a larger garden with plenty of beds and borders, we're here to help you transform your outside space into a gardener's paradise. So what are you waiting for? Let's get outside!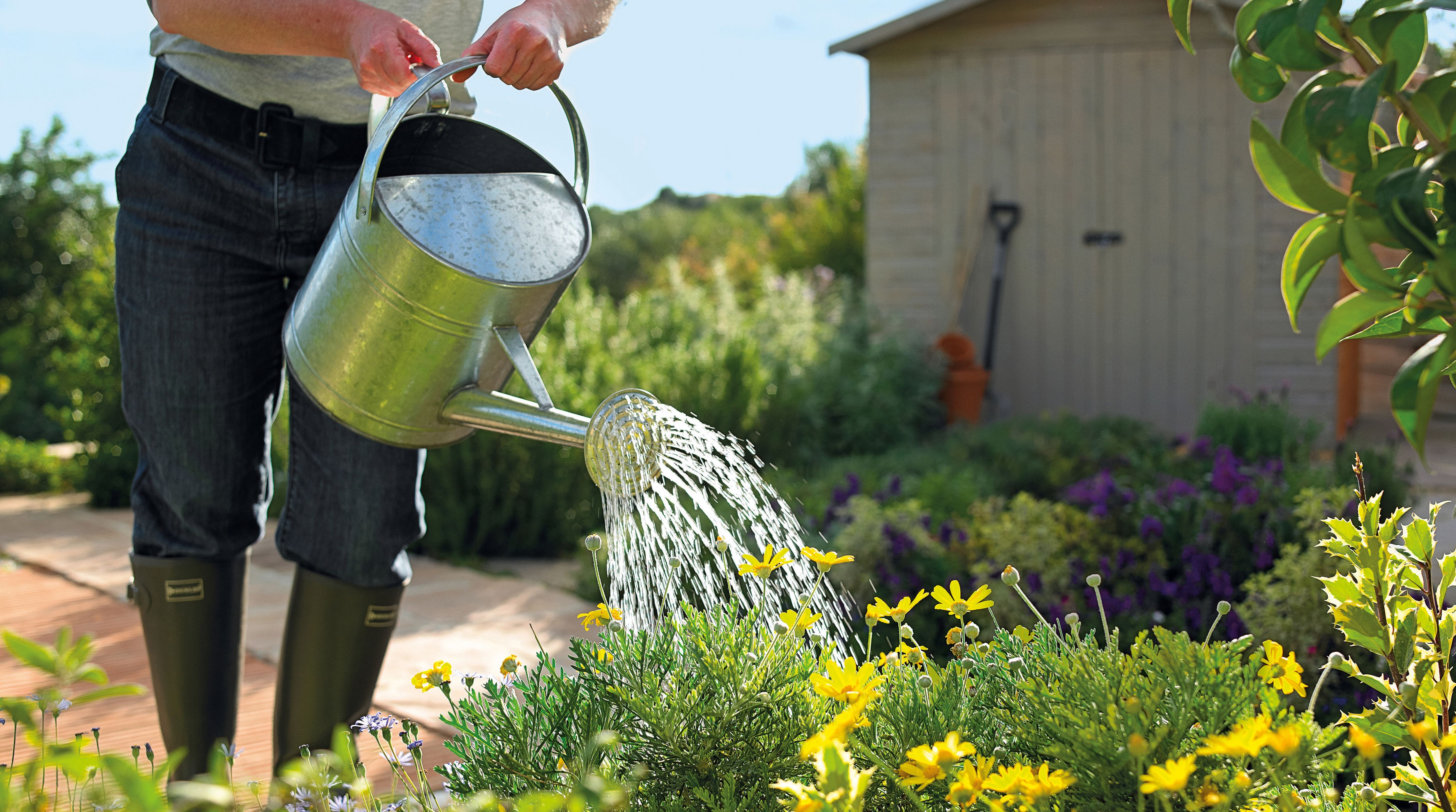 Tools & materials required
Our top tips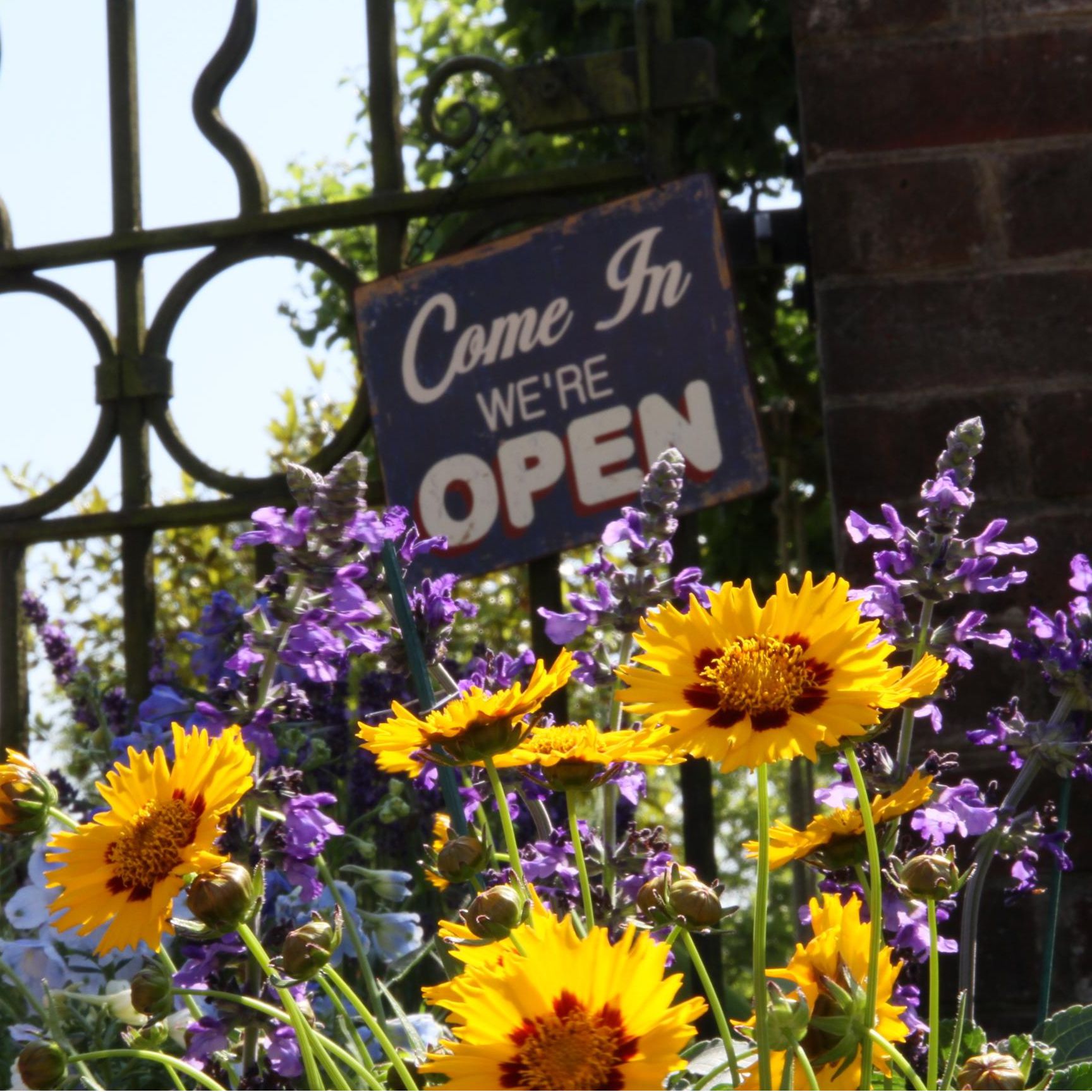 Plan your space
Before you get gardening, decide how much outdoor space you can dedicate to it. Don't worry if you're limited for room, pots and planters mean that even with nothing more than a sunny windowsill, you can still get your fingers green. Even certain trees are available in dwarf versions that will fit neatly onto a balcony.
For those with larger gardens, there's a little more flexibility as you don't have to be so strict in your use of space. This broader canvas means that you can accommodate a wider range of plants, larger plants and even multiple gardening themes - from cottage to Mediterranean - all in one garden. Capture all ideas by sketching a design using precise measurements. This will ensure that you maximise every inch of your space and include everything you want to.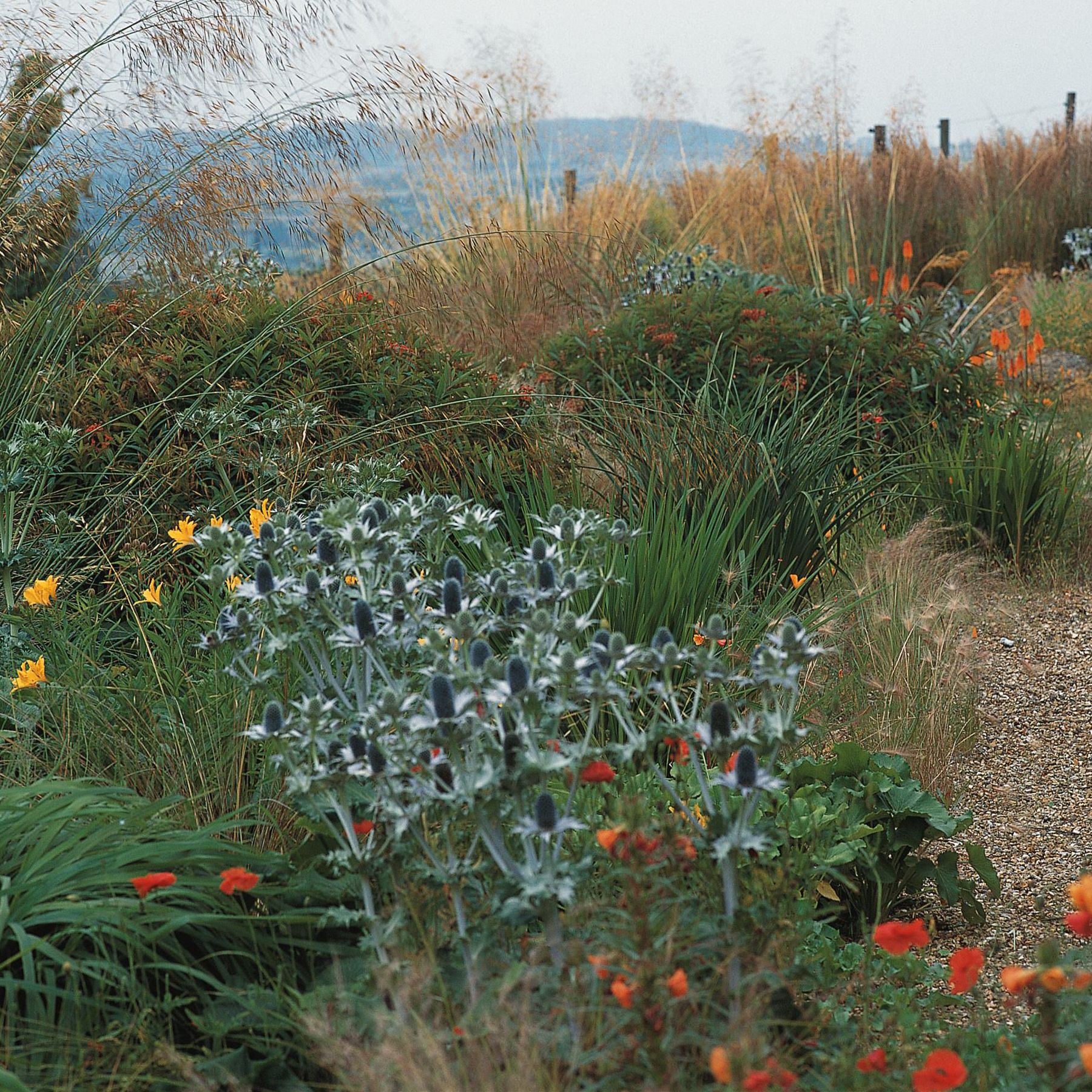 Learn about your garden's conditions
Soil
Not all soil is the same, and different plants work better in different conditions, so it's important to work out what you have to ensure the best results. Grab a Ph soil testing kit and test your soil to find out how acidic or alkaline yours is. And don't worry about the results. There are plants that work in acid, alkaline, sandy or clay soil. And there are steps you can take to alter the soil conditions of your beds and borders. For example, add lime to help rebalance soil that is too acidic, and iron or aluminium sulphate can be added to soil that is too alkaline. Be sure to follow the instructions on the packaging.
Another option, if you want a particular plant that may not work in your soil, is to plant pots or containers with different soils – for example ericaceous compost is great for plants that want a more acidic home.
Climate
The climate of your garden will depend on where you live as well as its positioning, and will affect the kind of plants you can grow. For instance, the growing conditions of a seaside garden will be very different compared with one in the heart of the British countryside. Also, country and city gardens are very different too – cities tending to be warmer and more sheltered. Be sure to take a look at you neighbour's gardens to see what is flourishing and talk to other gardeners in your area.
Also remember that each part of an outdoor space has its own micro-climate. This is because the levels of sunlight and shade are constantly changing as the sun moves throughout the day. Some areas will always be in shade, while other parts will get full sunshine and so you'll need to plant accordingly.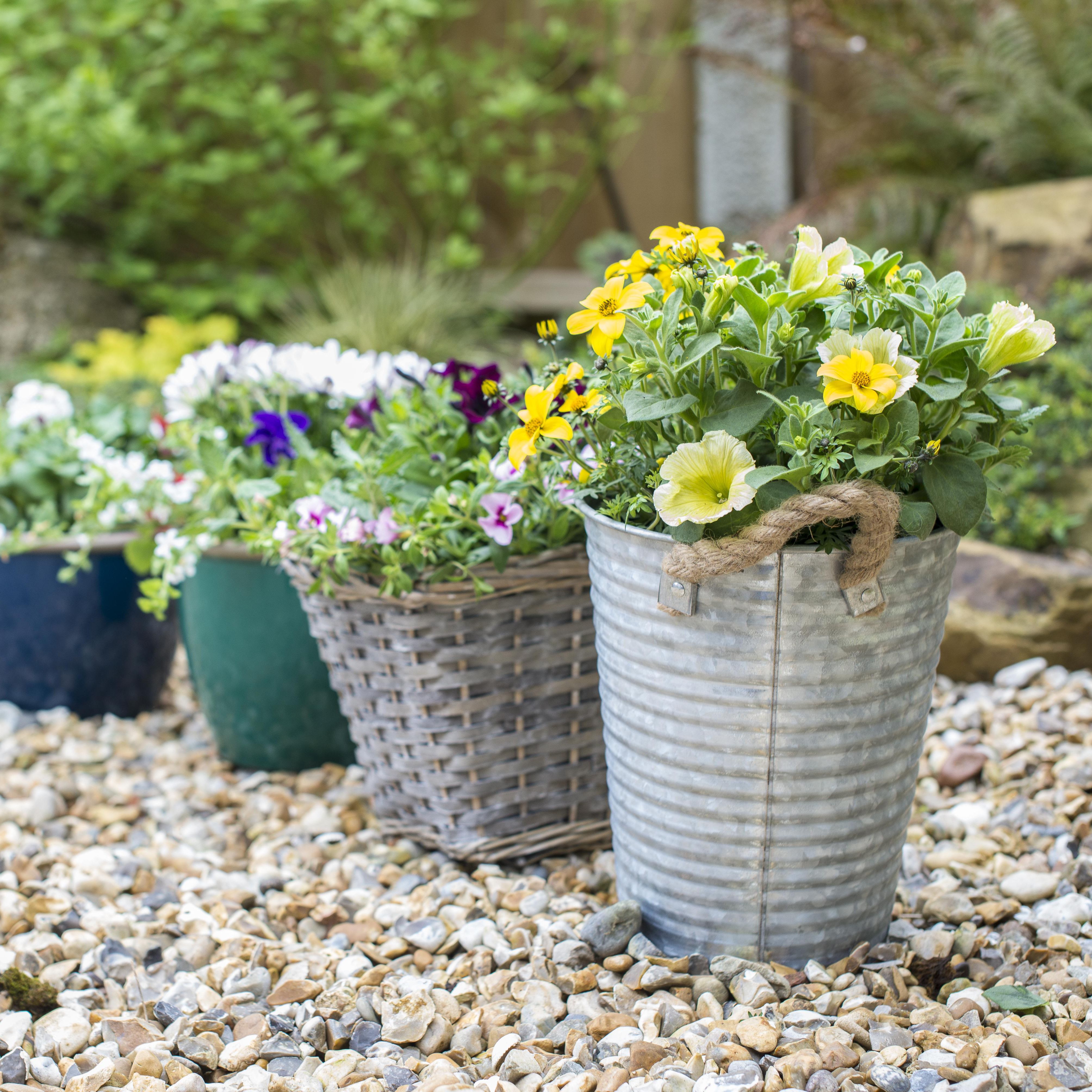 Do the groundwork
Now that your gardening space is established, it's time to work out what your plants are going to grow in. If you don't have beds or borders in place, you'll need to create these before you begin. Mark out the areas, remove all plants or turf you don't want, and get rid of any weeds. Rake through the soil and be sure to remove larger rocks or brick pieces (you can save these to use as crocks at the bottom of pots). Take your time sorting this out and it will save you lots of effort in the long run.
For those who want to get your hands dirty but don't have a lot of outdoor space, pots and planters are the way forward. Ideal for balconies, courtyards or even if you just want to have flowers on your patio, pots allow you to quickly and easily update your space year after year. Any container can be used as a pot as long as it's big enough for the plant and has holes for drainage - so why not create your own? Alternatively, experiment with plants at different heights with hanging baskets, raised beds and planters or climbers on trellis.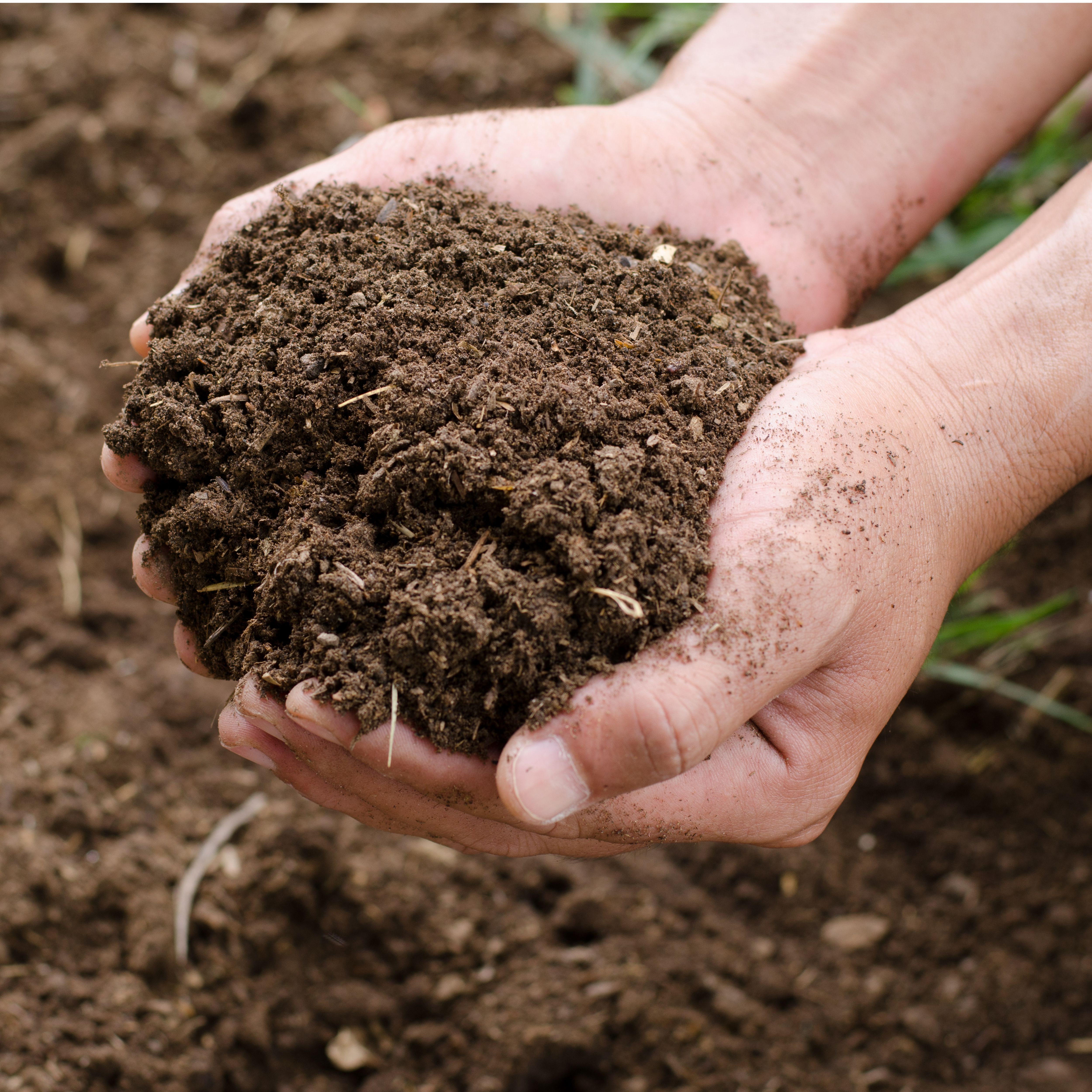 Enrich your soil
With your planting spot settled on, let's look at your soil. If planting in the ground, you may want to supplement what you have with some soil conditioner. This can improve soil aeration and drainage in heavy soils prone to water-logging and add body, moisture and nutrient-retention properties to light sandy soils.
And whether planting in the ground or in pots, add some compost. Opt for multi-purpose varieties to use in all areas of your garden, or use something more specialist and targeted if using more specifically (such as ericaceous compost for acid-loving plants like azaleas and rhododendrons). For a budget-friendly option, why not make your own compost? It's the favourite option of most seasoned gardeners and is nutrient rich. Read our article on how to create your own compost.
Depending on what you're growing and where, now could be the time to add some fertiliser or plant food. Again, there's a wide selection of varieties and application methods available so be sure to select the one that best suits your plants and your needs.
Shop compost and soil improvers Shop fertilisers and plant food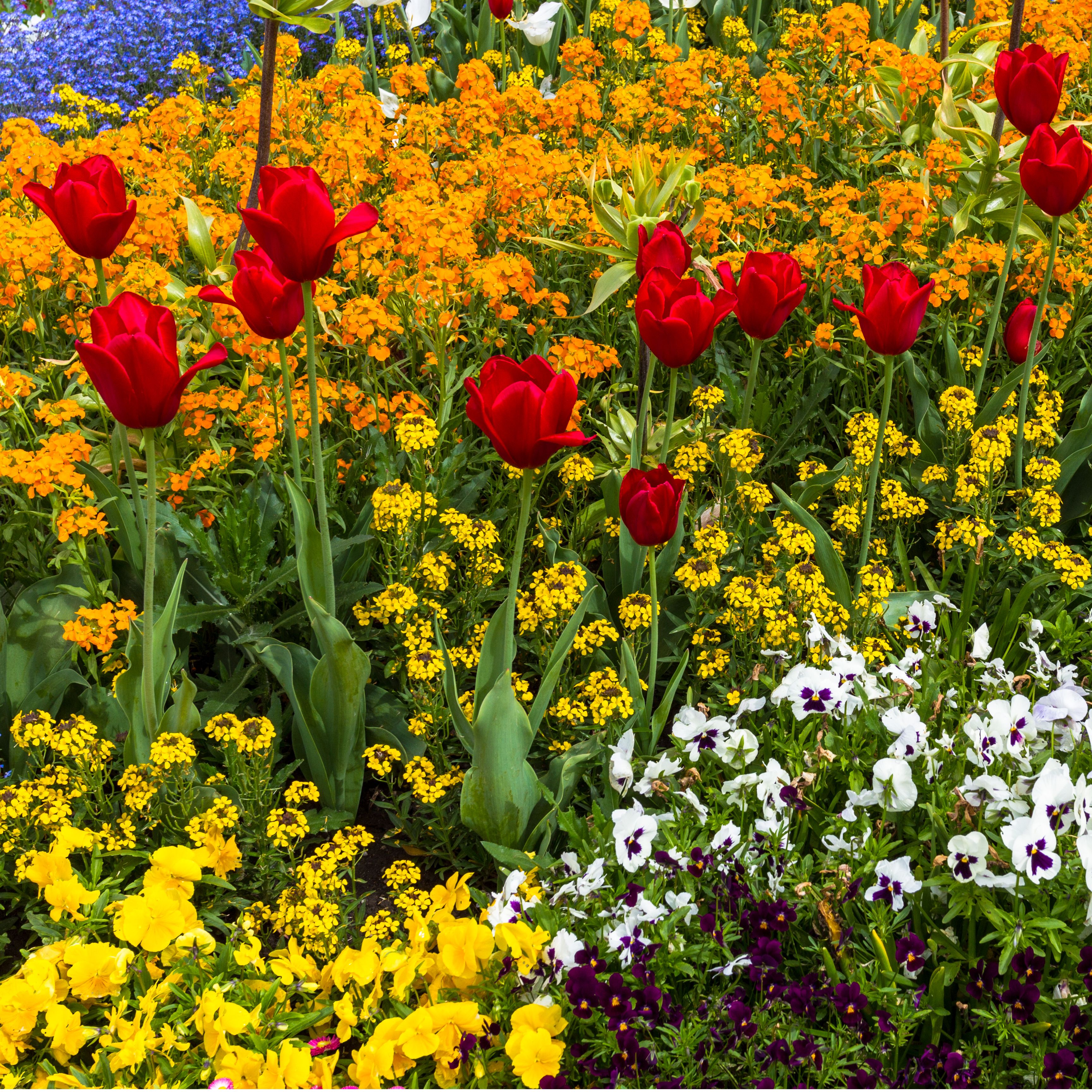 Pick your plants
The exciting bit - choosing and planting your choice of greenery. Remember that each plant has certain needs and growing periods, so be sure to do your research before you buy and you could have flowers, or at least greenery, all year round.
We recommend that your garden is arranged with a mix of annual and perennial plants in a range of sizes and shapes to ensure foliage on multiple levels. If your garden has a theme, look for colours that work with it, as well as complement each other to create the most visual impact.
Bedding plants are an easy to way to transform your garden into a gorgeous space, whatever its size and style. They're not difficult to grow and are bright and cheerful for most of the year. The majority of bedding plants are annuals and will only last for a season, so you'll need to re-plant any borders or containers regularly. But if you add a few perennials, which return each year, as well as a few shrubs, you'll always have something to tend to – plus your beds won't look bare when winter comes.
Step up your growing
If you're up for more of a gardening challenge, try growing some of your plants from seeds or cuttings. Cuttings can be either softwood or hardwood, depending on where you trim a small portion of the plant from - the soft-shoot tips forming on the main stem or the more woody offshoots. Both are planted differently as well - softwood cuttings need to be dipped into rooting treatment before being planted, while hardwood cuttings can be dug directly into a trench outdoors - so be sure to do some research before chopping bits from a plant.
And if you're interested in growing from seed, check out our how to article for step-by-step advice on sowing.
Not only are both of these options incredibly satisfying and really help establish your gardener credentials, they can also prove more budget-friendly than buying lots of young plants.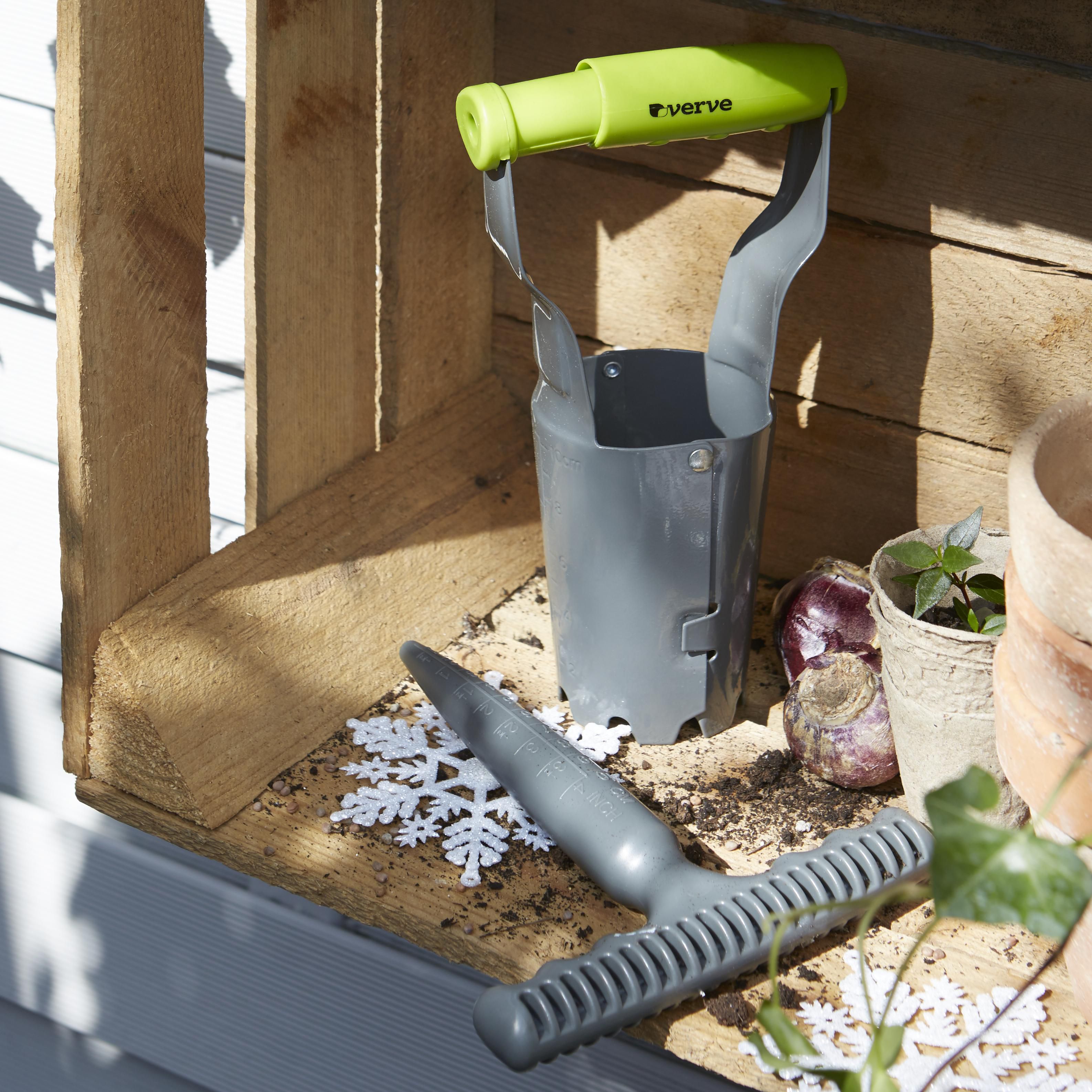 Get kitted out
Before getting into gardening, you'll need to make sure you have the right tools. Trowels, spades, and watering cans are just some of the hand tools you'll need for planting. While maintenance of plants can also require cutting and pruning tools. And always be sure to have all the protective gardening clothing and any necessary safety equipment when working on your garden.
We recommend investing in the tools that are most necessary to safely and comfortably work on your garden to begin with. You might not need the pruning tools if still in the planting stage, so pick up items as and when you need them. No-one wants to have to store tools and equipment that they're not even using, so build your collection as the seasons change. And if storage is a concern, check out our selection of garden storage options in a range of sizes to best suit your needs.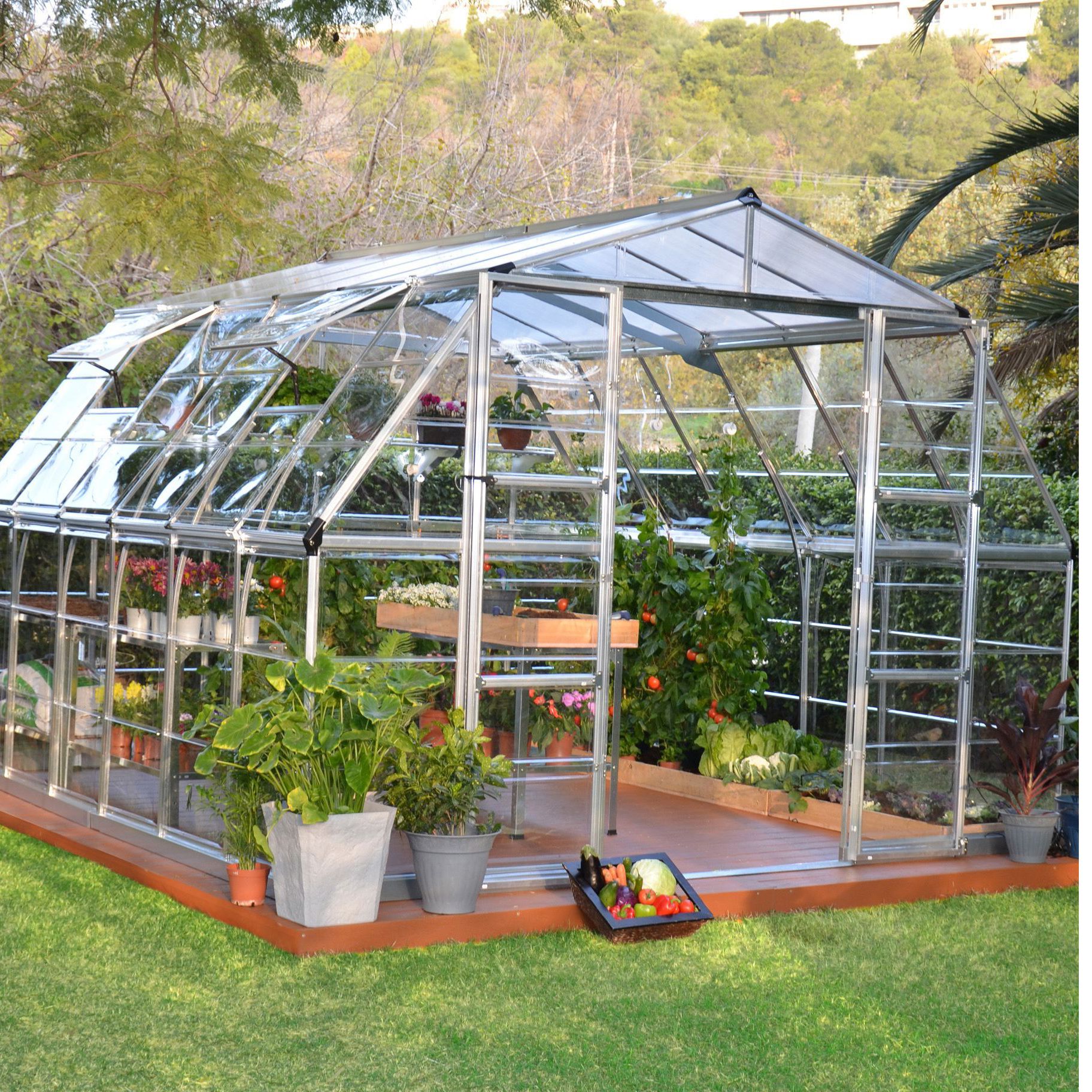 Install a growhouse or greenhouse
If you're keen to enjoy gardening all year long, consider a greenhouse. They offer a warmer, controlled climate for plants, meaning that you can extend the growing season and nurture more exotic varieties from tropical temperatures. And if space is limited, look out for mini-greenhouses - a compact alternative perfect for those with small gardens, courtyards or even some balconies. Read our buyer's guide to greenhouses to find the right one for you.