Expand your outdoor menu this summer
Summer is the time for outdoor socialising, and there's nothing better than getting everybody over for a barbecue in the sunshine. But when chances to cook outdoors are limited it's all to easy to get stuck in a grilling rut, relying on the same food favourites every time.
There's where we can help. With a few of our tips and tricks, you'll be serving up delicious dishes you wouldn't have thought possible on a barbecue as well as getting the best out of it season after season. So if you're up for a cooking challenge or are keen to wow your guests with your adventurous menu, read on for more.
Not got your barbecue yet? Check out our buyer's guide for help picking the perfect model for you.
Read our Buyer's guide to barbecues Shop all barbecues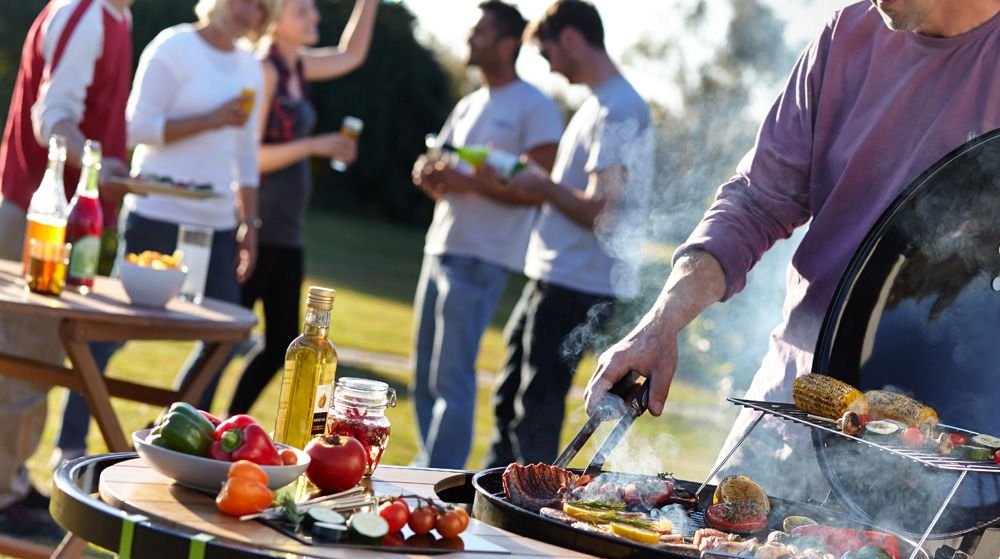 Tools & materials required
Easy lighting and plenty of flavour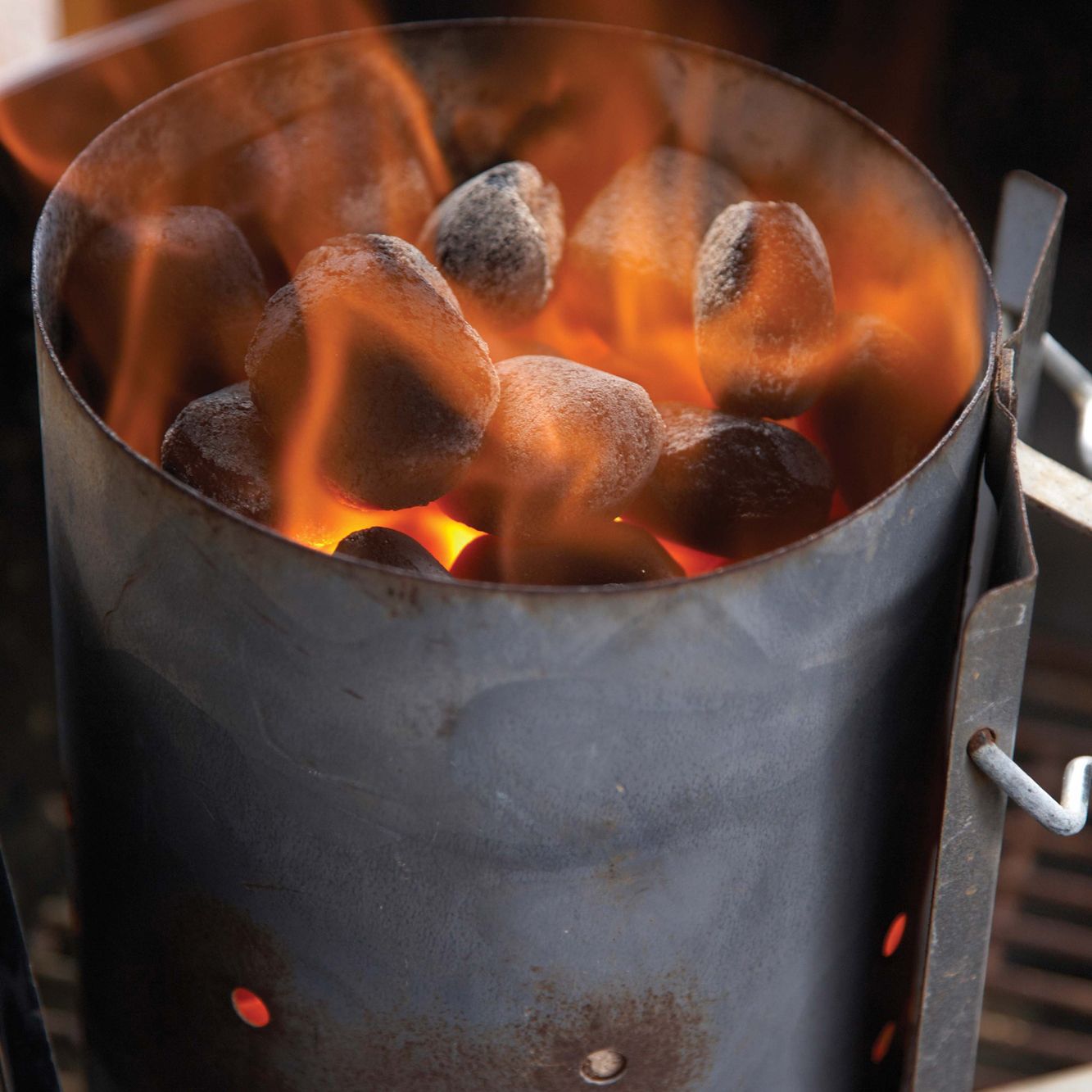 Start the fire with ease
Don't waste time waiting for the fire to light when you're busy entertaining guests. We offer lighting gels and firelighters that can start a coal barbecue quickly, conveniently and safely. Check out our instant light charcoal bags which get going with a single match and there's no need for a firelighter – you don't even have to open the bag.
Another easy way to get perfectly lit coals glowing quickly is to use a chimney starter. Simply fill the cylinder with charcoal or briquettes and place over two or three lighter cubes to get your barbecue burning with ease. Then just remove the cylinder and get cooking.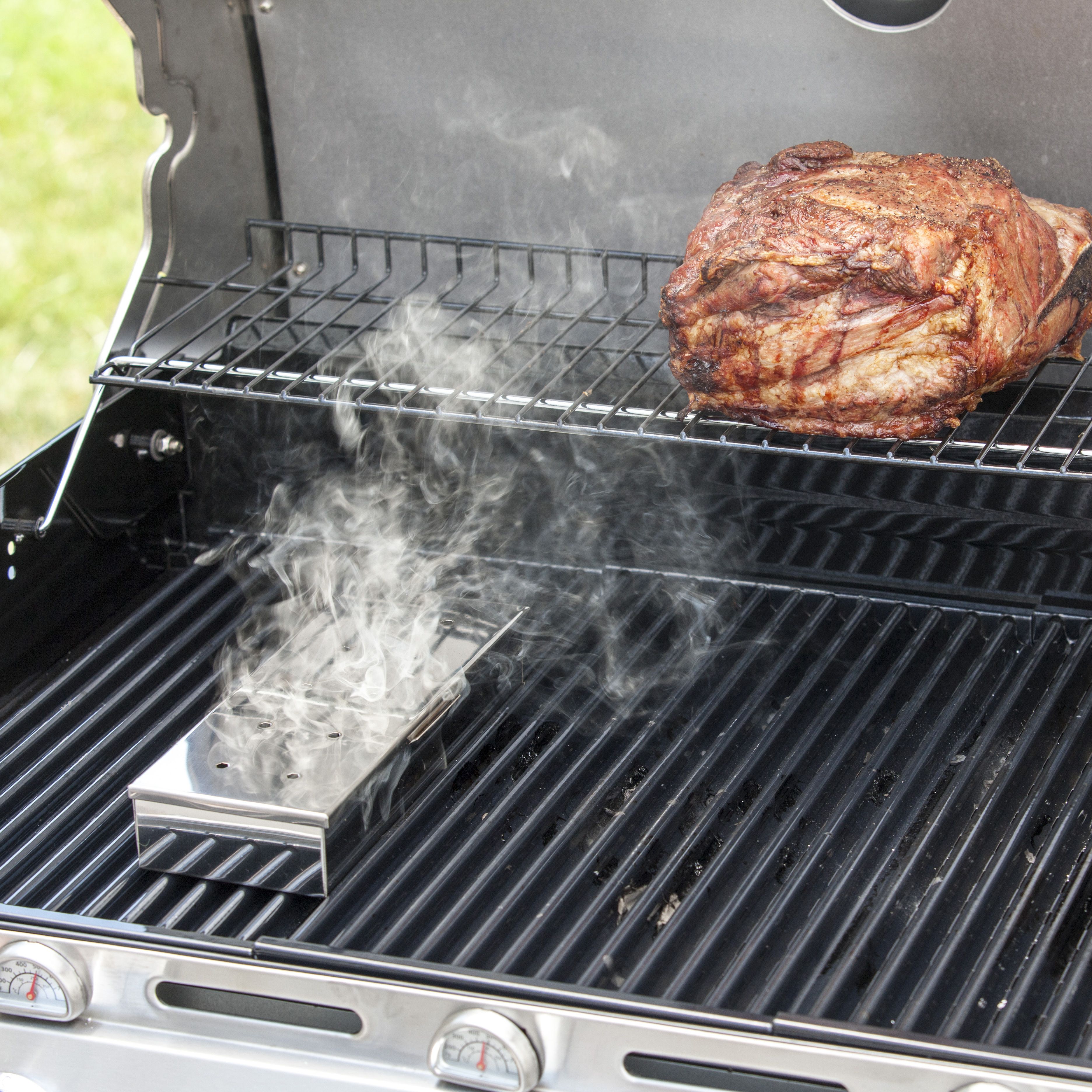 Add some authentic smoky flavour
We love the delicious taste of barbecued food, but why stop there? There are other ways to further ramp up the flavour.
Add some southern zing to your food with our whiskey-infused wood smoking chips. From such esteemed brands as Jack Daniel's and Jim Beam, these gently infuse the food while cooking to up the smoky taste. Simply add them to a smoker or smoke box, place this on top of the grill and then close the lid to help all the smoky flavour permeate the food.
And double up with Jack Daniel's Charcoal Briquettes and Smoker Blocks. Made from authentic Jack Daniel's oak whiskey barrels, they're ideal for charcoal and gas barbecues for some extra punch.
Shop Jack Daniel's Woodchips and Charcoal Briquettes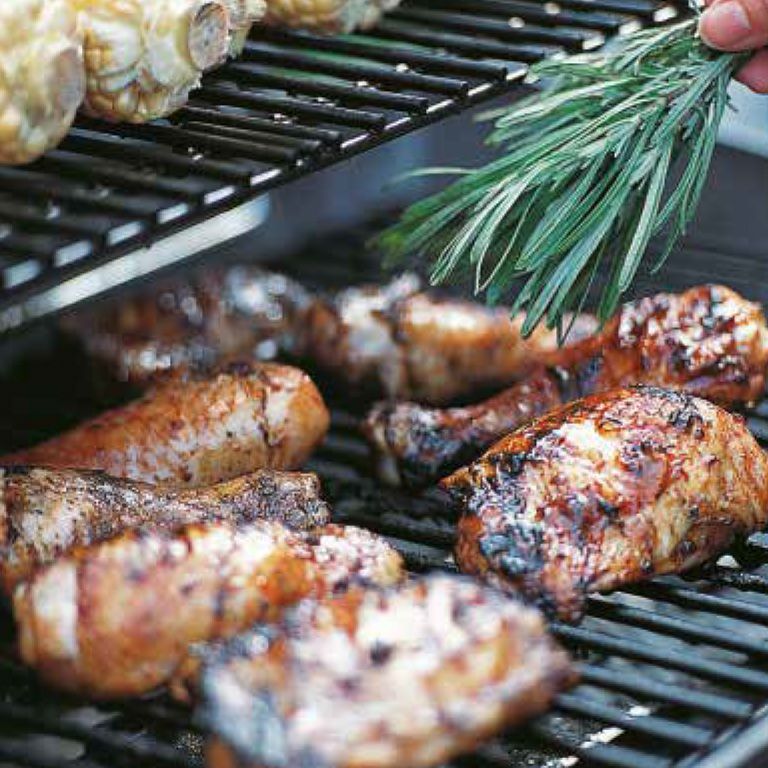 Add some herbs from your garden
Introduce the flavours and aromas of your garden with some home-grown, hearty herbs. Woody varieties like rosemary, thyme and sage work brilliantly with barbecues. Store these herbs when cutting them back and then add them to the charcoal barbecue for some extra (and free) flavour. The woody stems will burn quickly, so keep adding them to help the flavour infuse the food, while the heady aromas will also be sure to delight your guests.
You can even use fresh herbs to create your own basting brush. Make your own by cutting a few five to ten centimetre (cm) sprigs of a hearty herb and tie it together with kitchen twine or string. Simply dip into your favourite sauces or marinades and then baste the food while grilling. Remember to choose your herb carefully as basil won't hold the sauce well and will shrivel over a hot barbecue.
For more on growing herbs, head to our how to article.
Barbecue tools for the job
There are some absolute essentials that every enthusiastic barbecue chef needs. From tongs to spatulas, these must-have utensils help with everything from flipping burgers to serving sausages. They're incredibly versatile, ready to use with different foods and cooking jobs and we have a selection of them to help.
Shop all barbecue cooking tools
However, here we're going to explore some further barbecuing tools that will help you cook foods you might not have thought possible.
Care for your barbecue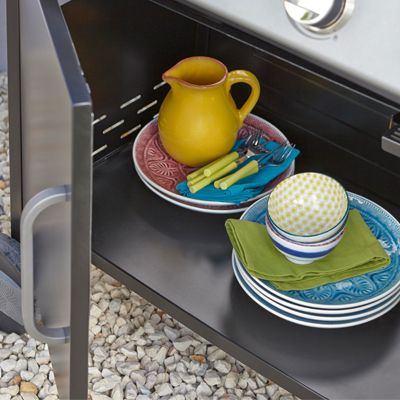 Clean up the mess
Cleaning up after your barbecue is never fun, but we believe that it doesn't have to be a chore with the right tools. Our brushes and scrapers will do most of the hard work for you. Use wire brushes to clean the grill when it has cooled down and occasionally clean the inside of the barbecue with soapy water to remove grease. For stubborn burnt-on food and grease, pick up the Jeyes Barbecue Cleaner which also kills E. coli, listeria and salmonella.
Top tip: Before adding food to the grill, brush or spray the grates with a non-stick spray or a little olive oil to keep the food from sticking – it will cut down on your cleaning time too.
Shop barbecue cleaning tools Shop Jeyes Barbecue Cleaner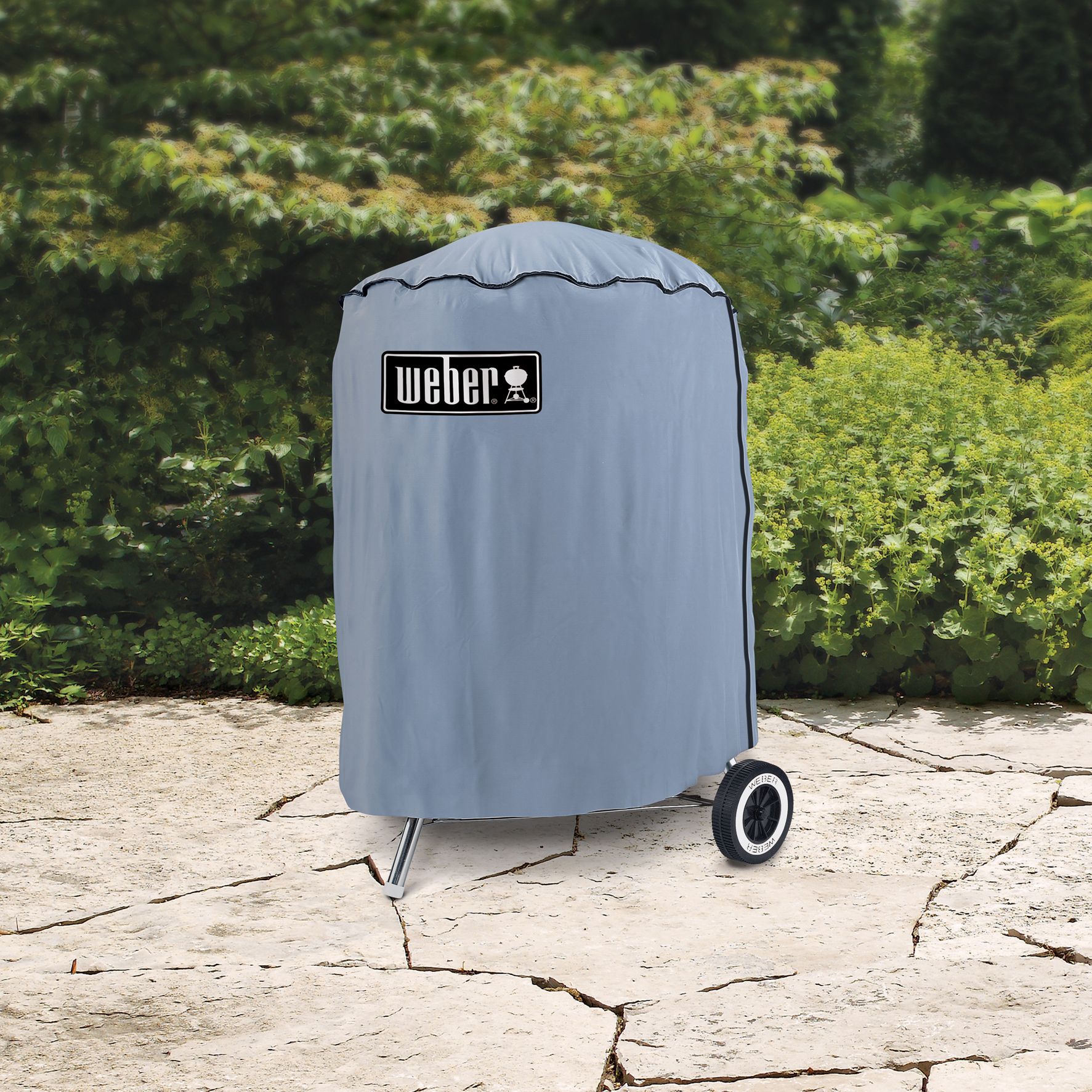 Keep it covered
If you're going to store your barbecue outside, a water-repellent barbecue cover is a simple, yet effective way to protect it from the rain. Remember that most covers are unique to particular models and sizes for a perfect fit, so be sure to make a note of this before you buy. And only use the cover once the barbecue has cooled down completely.