Hydrate and care for plants in your absence
After all the preparation and planting of spring, summer is the time to sit back and enjoy your outdoor space full of gorgeous plants. So don't let all your hard work go to waste when you set off on your holiday. A break away should be spent having fun and relaxing, not worrying about the state of your garden.
That's where we can help. We have plenty of tips and advice on how to keep your garden lush and your plants hydrated when you're away from home. Some suggestions are those much-needed, short term fixes to help with the one or two weeks that you're on holiday, while others can be used all year round to make your gardening more low-maintenance and manageable.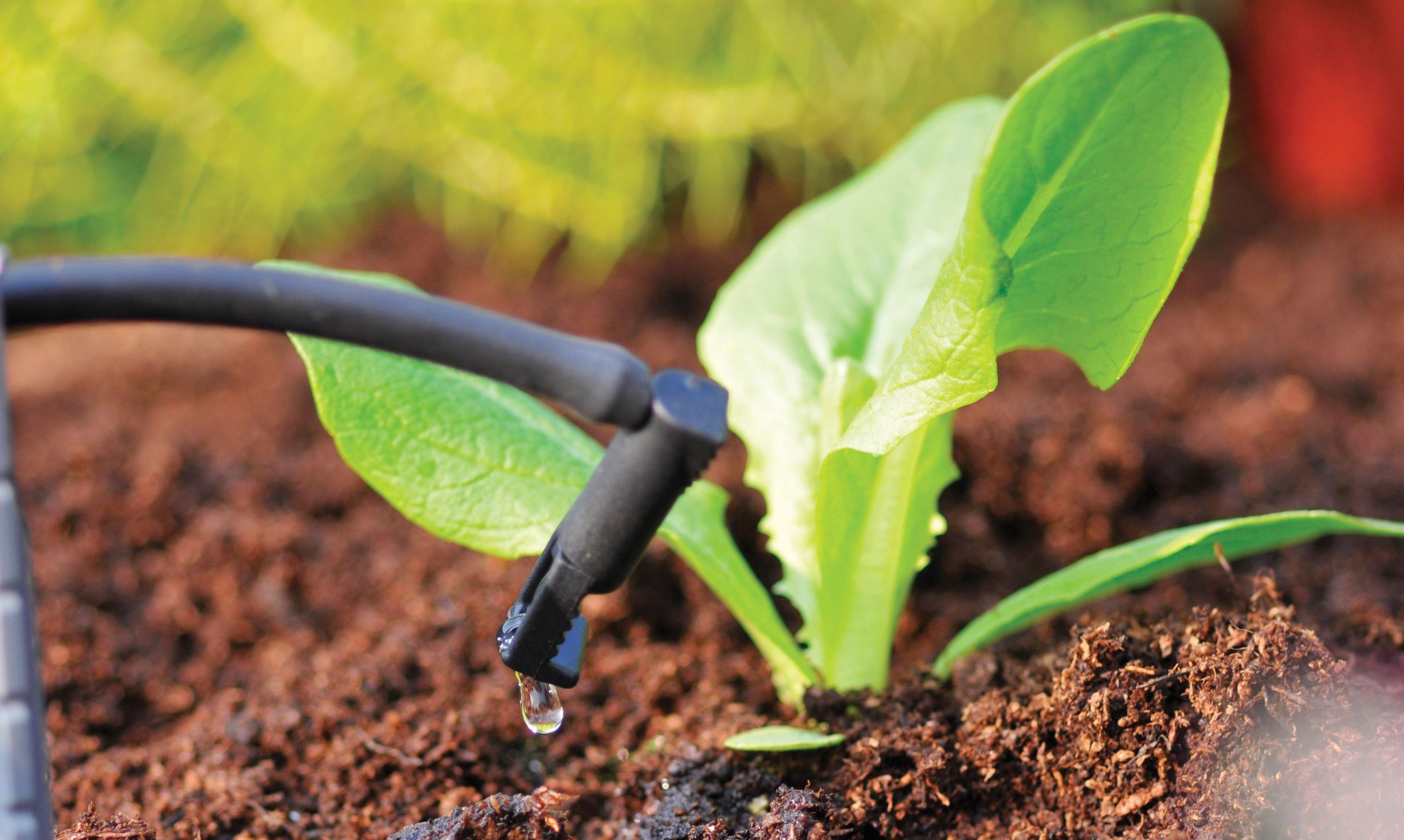 Get some help from your friends
There are plenty of ways to water your plants in your absence, but our number one recommendation is to ask a friend, family member or neighbour for help.
Invite them round to show them your plants and talk through what needs watering, how frequently and where any necessary tools and equipment are - making sure they're all easily accessible in your absence. This will give them a realistic idea of how big the job is, as well as how long it will take, so they can better understand your request and whether they can accept it. Sweeten the deal by encouraging them to pick and eat any fruit or vegetables that ripen while you're away. This not only thanks them for helping you out, it also ensure that your crops keep ripening and producing while you're away.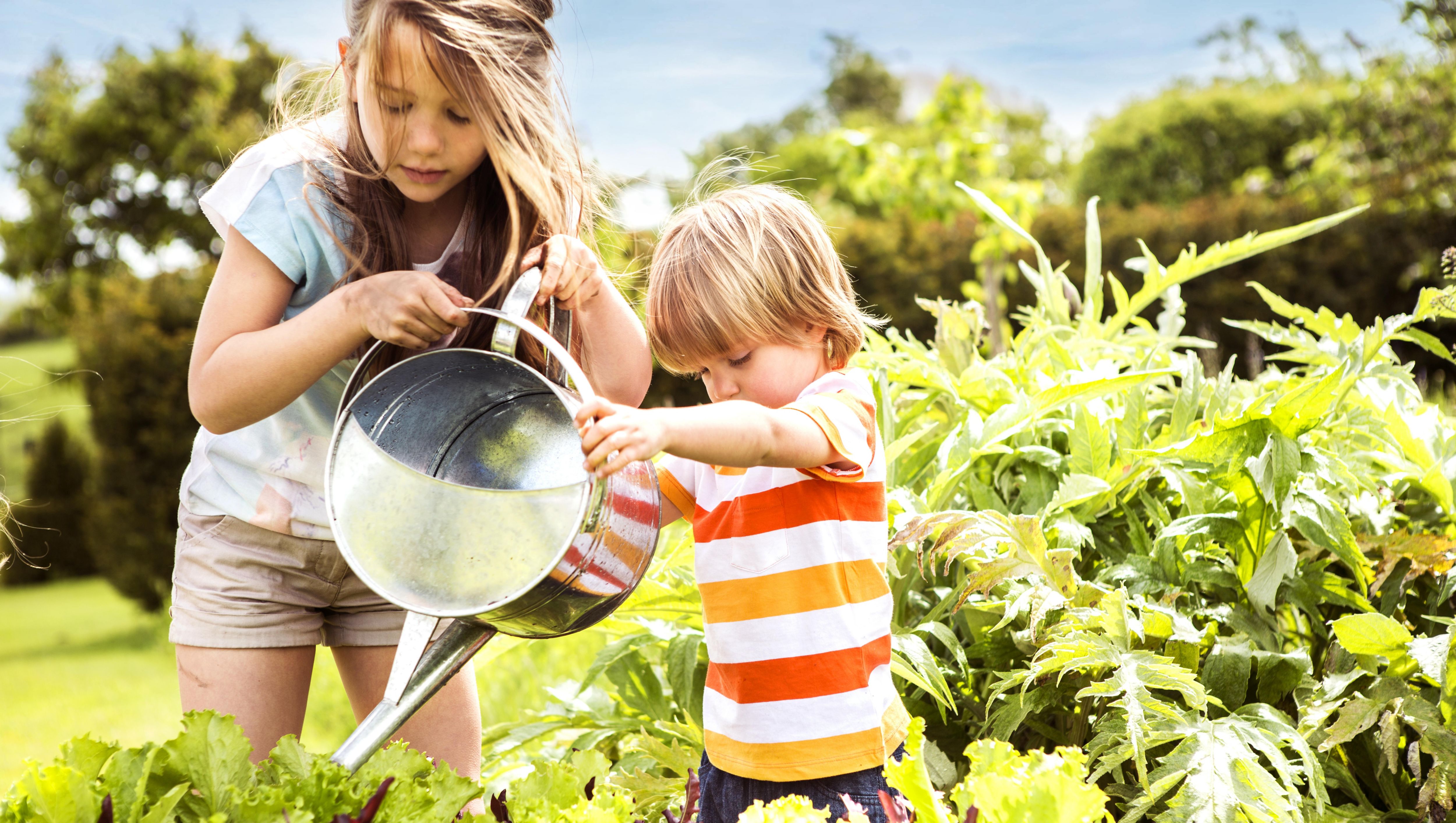 Tools & materials required
How to make a water reservoir
The two most common types of water reservoir are:
up-turned reservoirs - these drip water gradually into the soil
capillary-action reservoirs - these draw up water using a wick (usually a piece of cloth) to help deliver gradual moisture to the soil
Here we'll talk you through how to build homemade versions of both types. They're both quick and easy to set up, require few tools and can be repeated as many times as needed around your garden.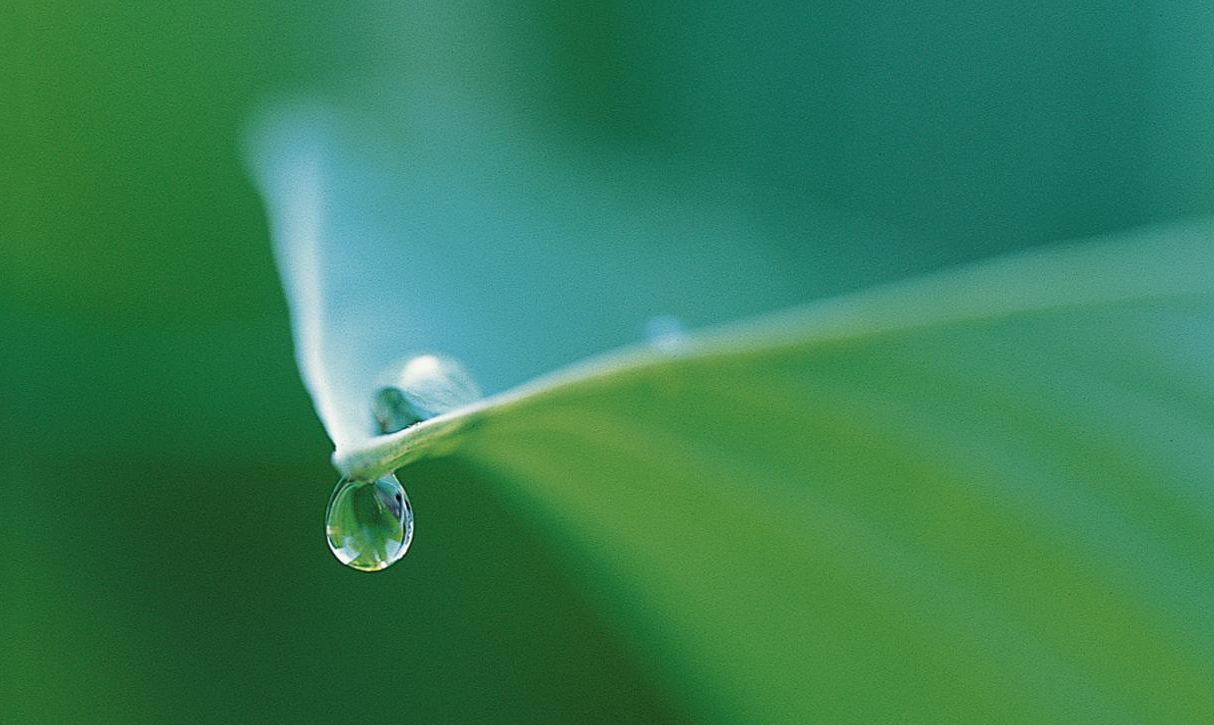 How to make an up-turned water reservoir
You will need:
An old plastic bottle with cap in place
Step 1
Cut off the very bottom of the plastic bottle with a pair of scissors.
Step 2
Drill a small hole through the bottle cap.
Step 3
Push the bottle into the soil with the cap end near the plant, and check that it's stable. Fill with water.
How to make a capillary-action water reservoir
You will need:
Step 1
Cut strips of cloth to size. We recommend a minimum width of 5cm. If watering larger pots, it could be worth doubling this to allow the wick to absorb more water or making multiple wicks. And cut to a length long enough to run from the base of the bucket to several centimetres into the soil.
Step 2
Fill the watering can or tub with water.
Place one end of the cut strips of cloth into the water.
Step 3
Place the other end of the cloth either onto the soil or through a hole in the bottom of the plant pot, making sure that at least a few centimetres are touching the soil.
The water will then be absorbed through the cloth and deposited into the soil to water your plants.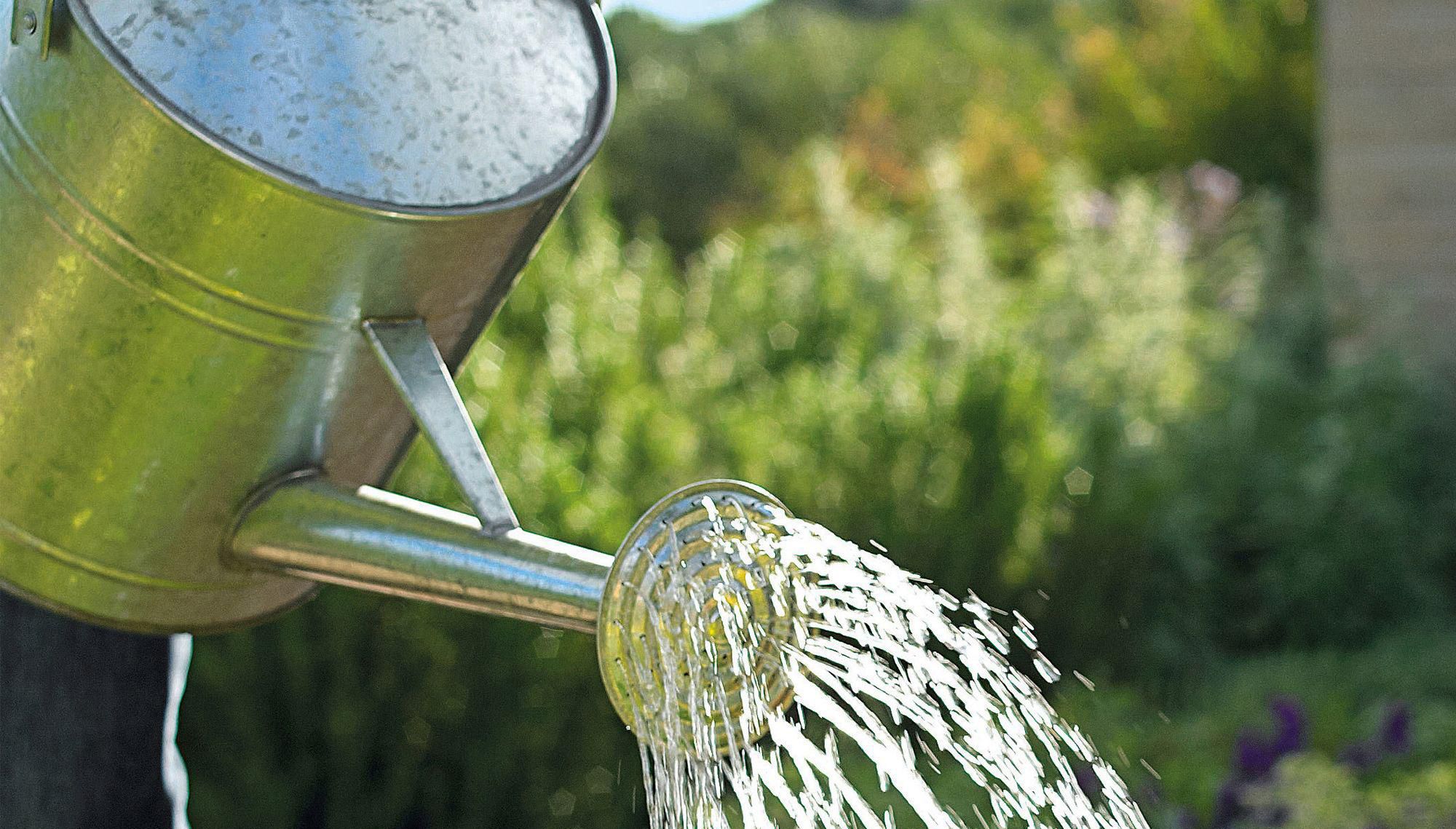 Beds and borders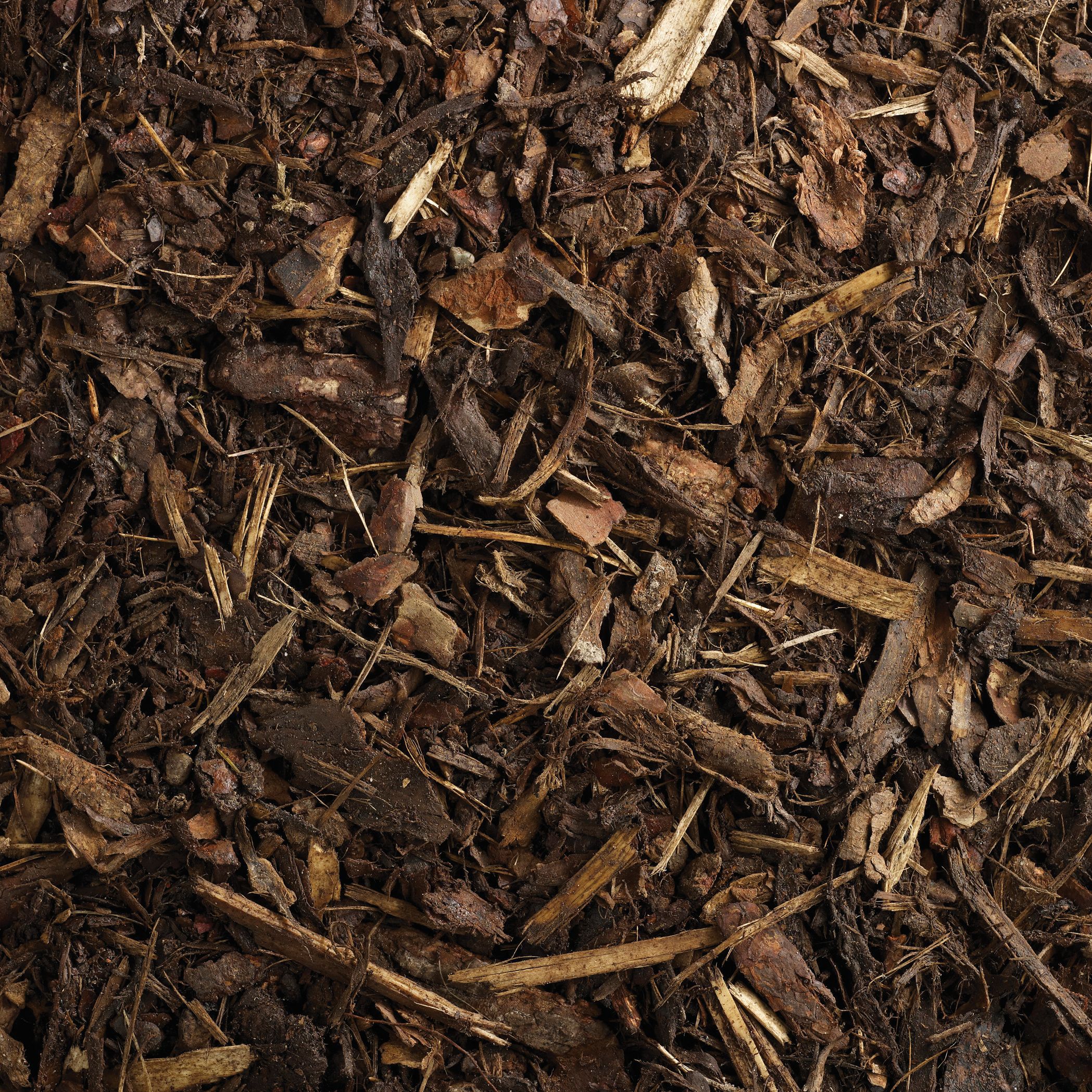 Get mulching
If you go away a lot or have a particularly dry garden, mulching will not only help to keep your garden well-watered when you're away, it'll also help you to conserve water. Mulching is the covering of the soil's surface in beds or borders with another material and is best done in the spring. Mulch using garden compost, wood chippings or bark, well-rotted manure or even a layer of gravel. These will all work to stop water evaporating and keep it where it's needed in order retain moisture levels. And, depending on the material you choose, mulching can also help put nutrients back into the soil and keep the number of weeds down too.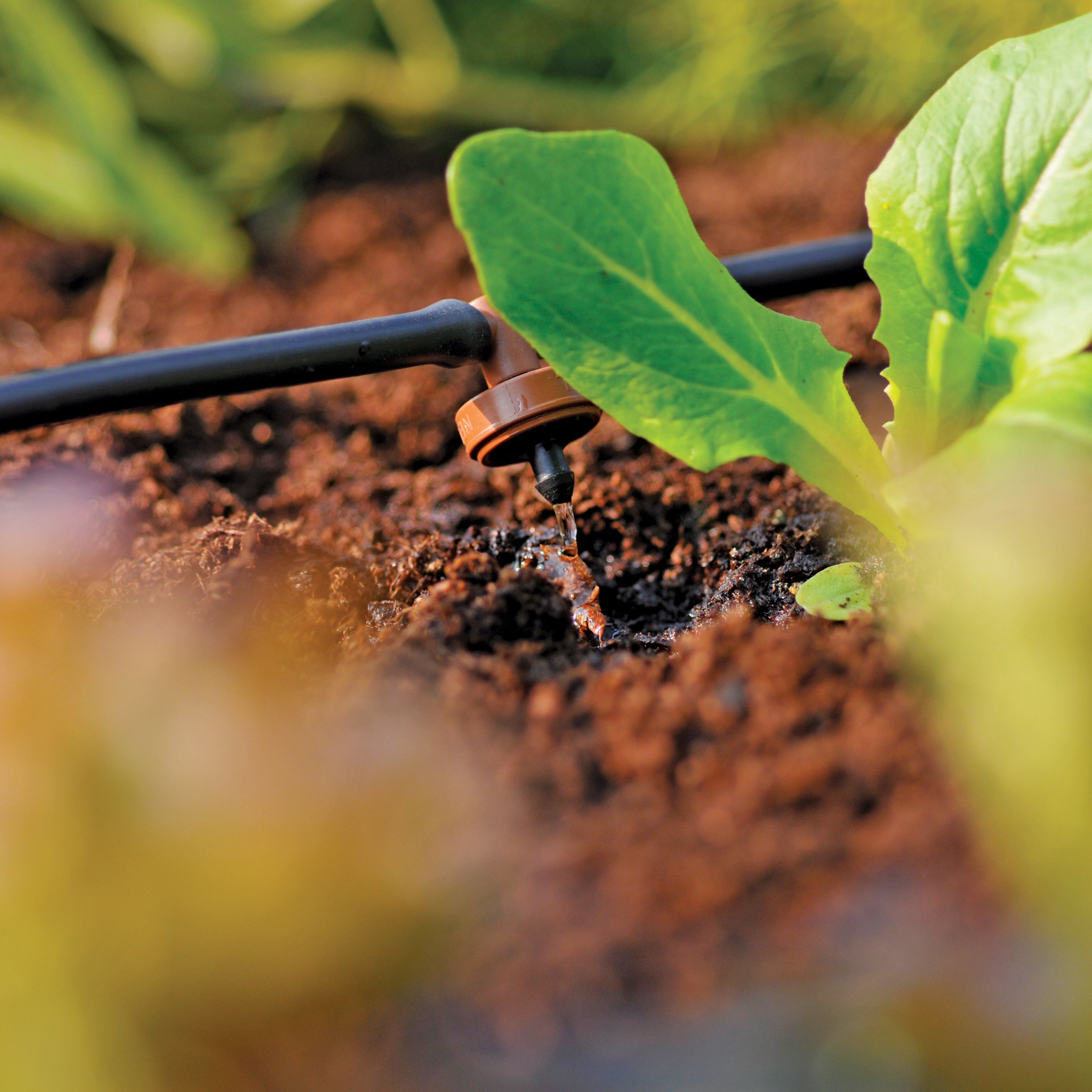 Set up an automatic irrigation system
Connected to an outside tap or water butt, an automatic irrigation system, such as a hose system, can be implemented at any time of the year and can be a permanent feature if you want it to be. Hose systems (also known as water dripper systems) are effectively hoses with holes in that allow water to be delivered to the plants and can be buried underneath or laid on top of the soil. Make things even simpler by adding an automatic timer for your system - this will work with your outside tap to deliver water only when you want it.
To find out more about how to set up an automatic irrigation system, check out our article packed full of water-saving tips and advice.
Read How to save water in your garden
Greenhouses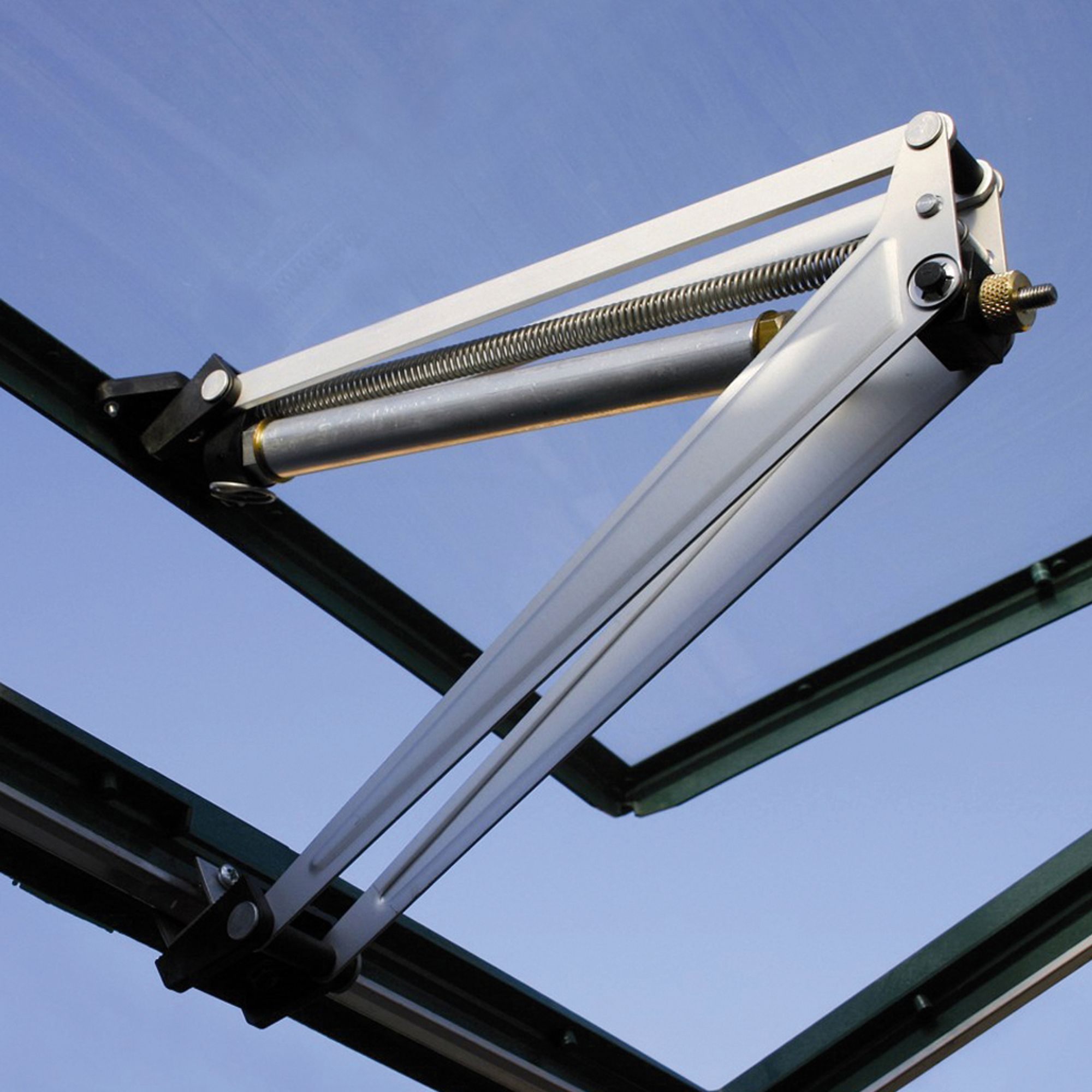 Encourage air circulation
If you're growing fruit and vegetables in your greenhouse, ensure the vents are open to give them some fresh air. Alternatively, consider installing an auto vent for even greater control. These respond to any changes in weather by automatically opening and shutting and can therefore help ensure that your plants don't overheat and start to dry out. And they don't need a power supply to keep the air circulating, so you don't have to worry about batteries running out while you're away.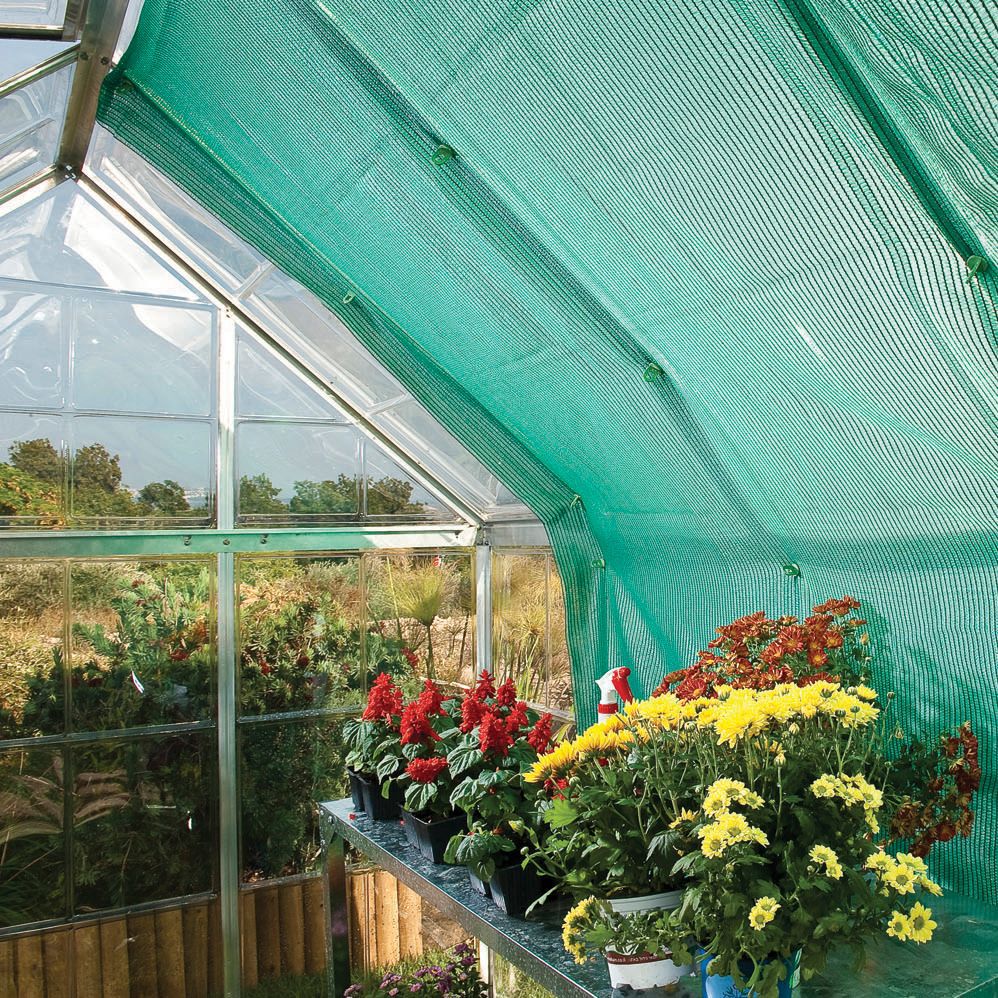 Throw some shade
Keep your greenhouse plants happy by offering them some extra shade from the sun. Purpose-made greenhouse shading material can be hung wherever needed in your greenhouse and acts like curtains to provide much-needed help. And it can be used year after year making it a great investment for future plant protection.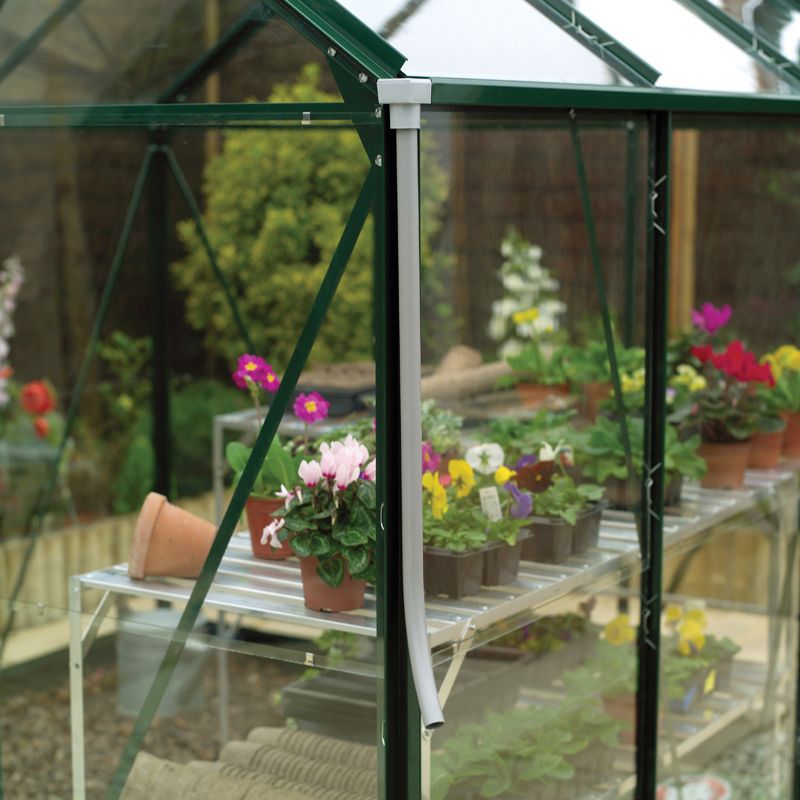 Introduce a water dripper system
Like with beds and borders, greenhouse plants can benefit from an automatic irrigation system with the drip system the easiest to install. Watering drip kits, or micro drip systems, create a network of tubes with drippers on the end, which you can secure to the desired locations. Add an automatic timer to control when the water comes on and connect to either an outside tap or a water butt.
If opting for the water butt option, add a rainwater diverter to your greenhouse's guttering and direct any rainwater into the water butt to collect. Most aluminium greenhouses come with suitable guttering helping keep your water butt or container topped up every time there's a shower.
For more on how to install a water dripper system and a water butt, visit the article below.
Read How to save water in your garden