Step-by-step help on laying this popular flooring option
Laying new laminate or real wood top layer flooring is made simpler thanks to the drop-lock and angle-to-angle fitting systems. Here we'll take you through every stage of laying your new flooring, including working around obstacles such as radiator pipes through to finishing touches like adding flooring trim.
Before you get going on your flooring project, make sure that you've prepped correctly. Check out our guide to preparing for laminate or real wood top layer flooring. And, if you're still busy choosing your flooring, take a look at our buyer's guide to laminate and wood flooring.
Read How to prepare to lay laminate and real wood top layer flooring
Read our Buyer's guide to laminate and wood flooring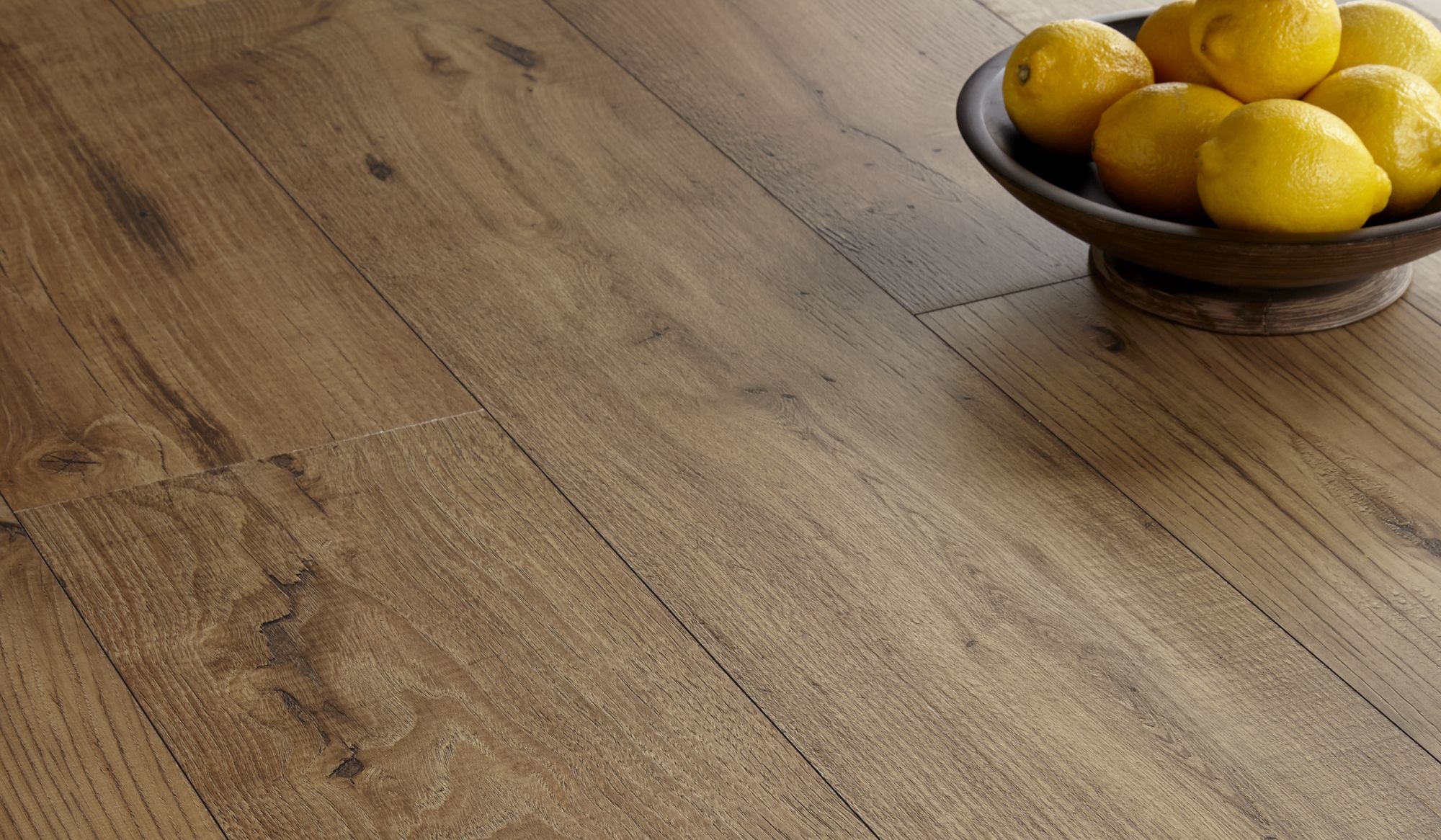 Tools & materials required