Top tips to help you enjoy every corner of your outdoors space
Compact spaces, such as small gardens or courtyards, are perfect for home improvement projects as you can make a massive impact in very little time. While a small garden requires some planning, with a bit of focus you can easily maximise your space to create the outdoors experience you want. And with the right choice of design, as well as a few nifty tricks, you can both make your small space an intimate haven and create the illusion that it's bigger than it is. Read on to find out how.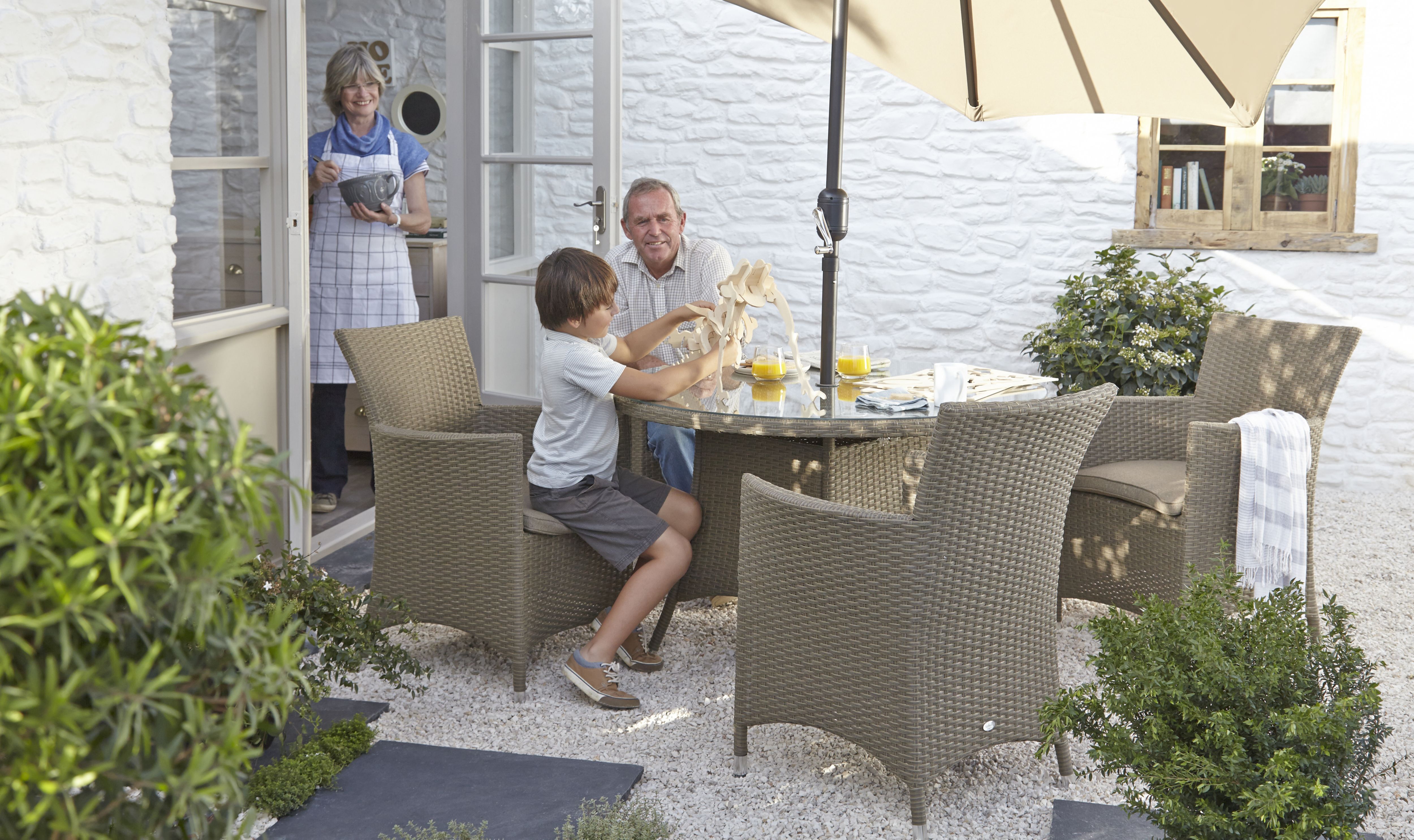 Tools & materials required
Before you begin
What will you be using your garden or courtyard for?
It's important to consider how you're going to use your small garden or courtyard. Nothing need be completely unachievable however limited your space. For example, you can create an area of tranquillity in a small, urban area with an abundance of plants and a small pond to encourage wildlife. So be sure to know what you want to use your garden for and draw up a wishlist of priorities.
Additionally, don't forget to think about what kind of space will suit the style of your home. A cottage garden could contrast sharply with a modern house in the heart of a bustling city. This distinction might be just the look you're going for, but it's critical to understand what would complement and what might clash.
Likewise, there's the issue of maintenance. Some designs require more upkeep than others, so be realistic with how much time you can devote to this. And don't worry if it's not that much - we have stylish garden options to suit all schedules.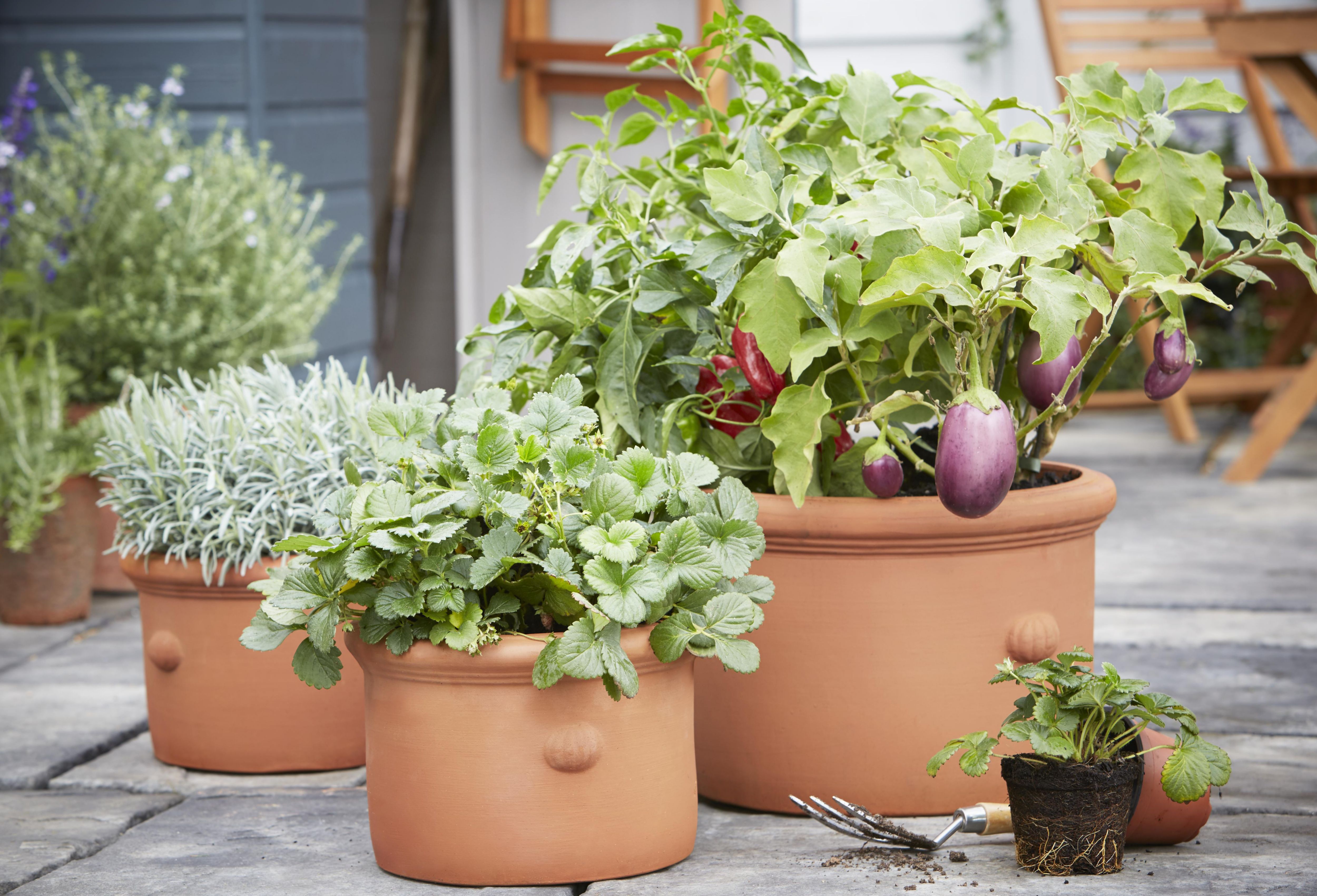 What are the conditions of your garden or courtyard?
Before you begin planning, pay attention to how much light your space gets throughout the day – smaller gardens can often be shady due to nearby walls or fencing. The amount of light and moisture are important elements when it comes to planting as well as erecting structures.
In inner cities, the outside space can occasionally be slightly removed from the property – separated by an alley or walkway. If this is the case, make the most of the entrance with an inviting archway or pergola. Encourage plants to grow up and over to create the feeling of stepping into an oasis. Or maybe add some paving or stepping stones to your lawn to create an attractive pathway.
Are you able to look down into your garden? If so, remember that how it looks from above is just as important as its ground level view. Choosing a symmetrical design is a great way to do this, as is creating a central focal point with a bird bath or some neatly configured paving.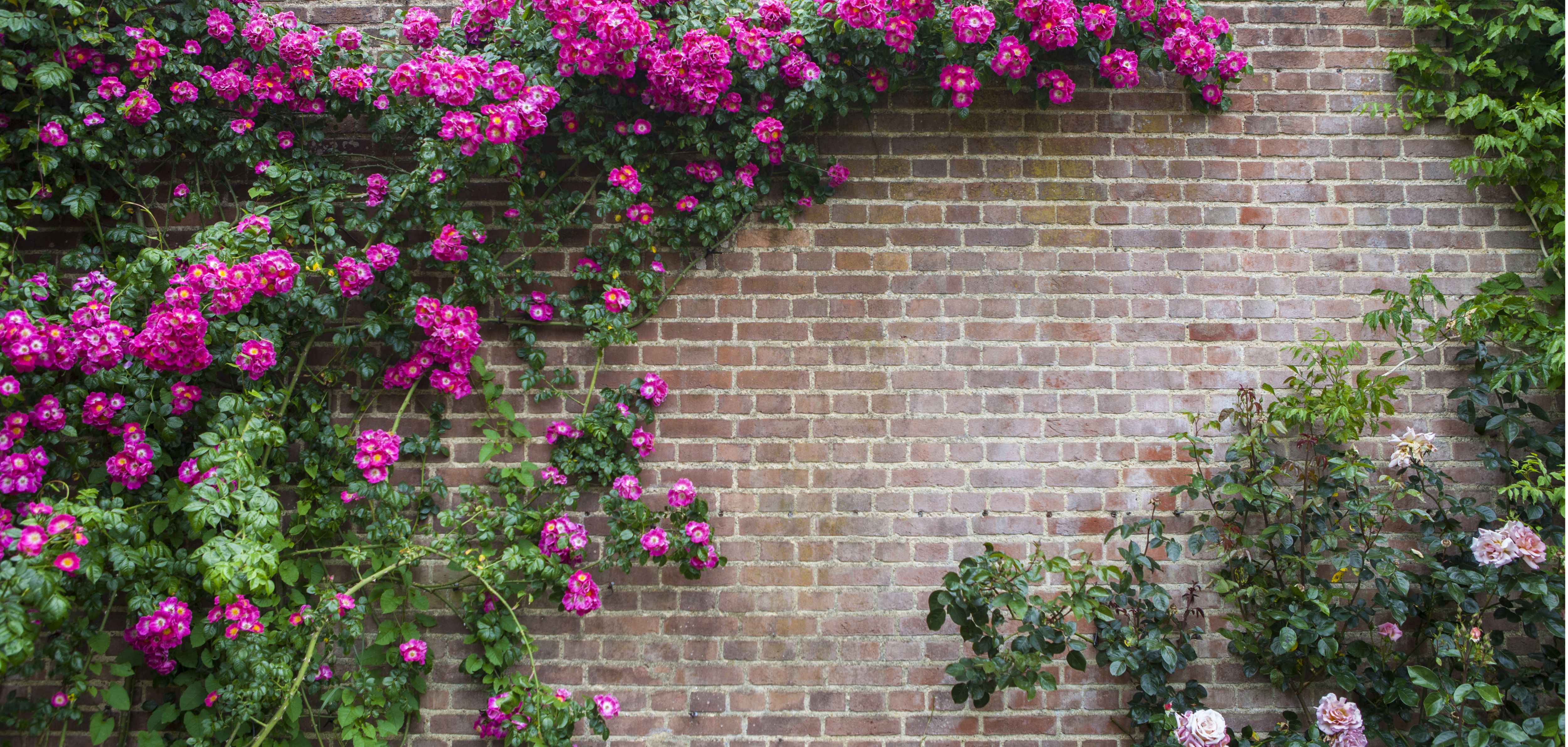 Planning
With limited space, you'll probably have to be ruthless about what you include and what you leave out: careful planning is even more important in a small garden than a big one.
Start by drawing out the shape and boundaries of the plot, and then try out different designs to see what options can be included, such as a patio, decking or small shed. Different areas could help make the space feel bigger, so look to split out what you want to do in your garden or courtyard and establish distinct sections for them. And remember to use all available height. Plants can be grown up along walls or trellis, as well as in raised beds – leaving more floor space for everything else.
Before you start working in your space, discuss the plans with your neighbours. This is especially important if you want to do anything that they will be able to see from their garden, or you want to grow plants up walls that may border their property.
Picking plants
Trees and shrubs
Trees are easily possible even in small gardens, with plenty of trees suitable for growing in pots. And certain types can be managed to a small size by regular hard-pruning. Check the tree's provided care label for further advice.
With trees, shrubs can help form the framework of your garden. They're easy to care for and can provide interest all year long. Look for shrubs that can do everything including flower, produce berries and grow attractive foliage. A versatile garden staple, they can also help shelter and feed all sorts of wildlife. Consider using shrubs at the edges of beds and borders. Or for a slightly more formal look, add shaped shrubs to make an interesting focal point in your garden or courtyard.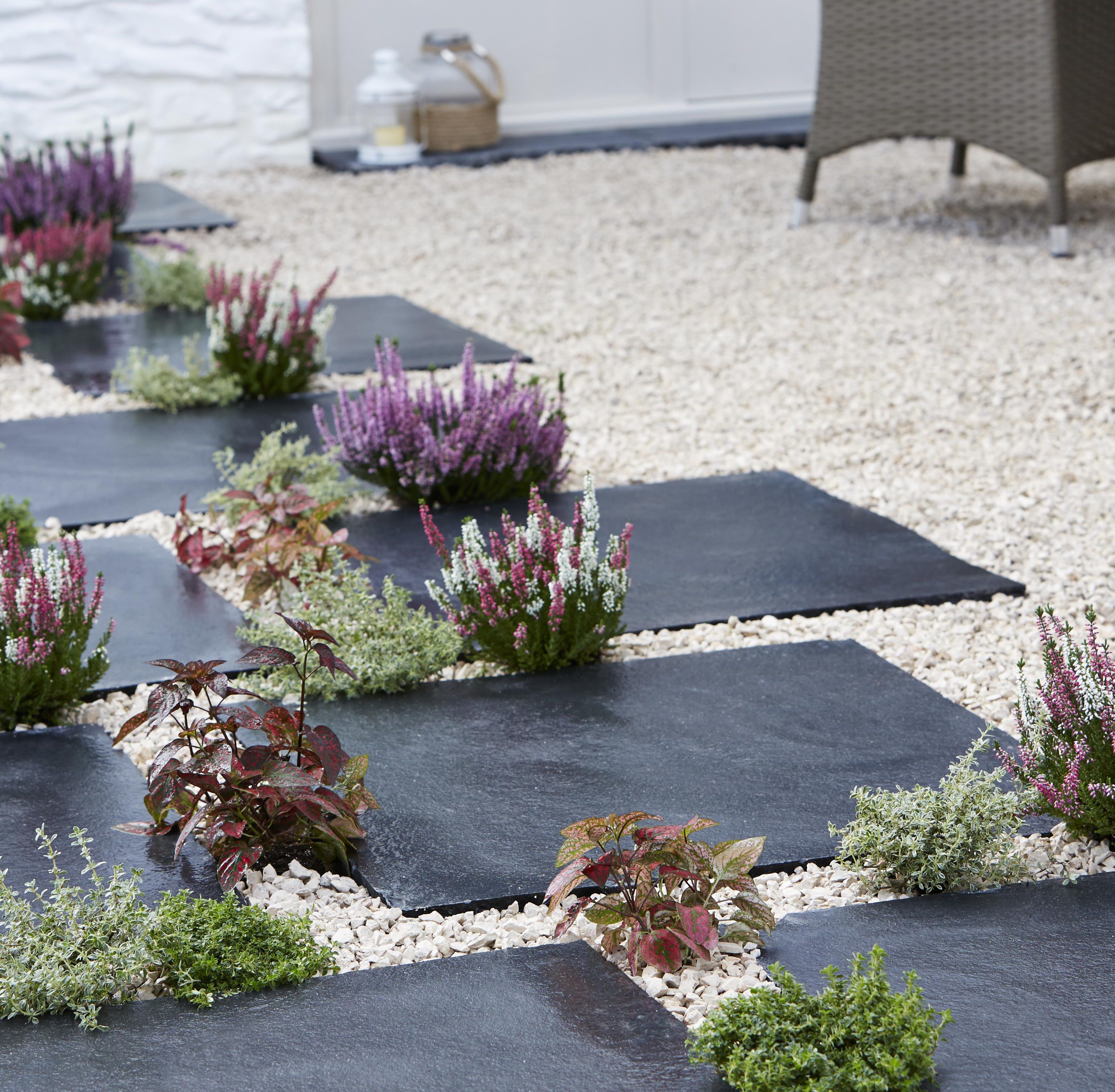 Flowers
Who says plants and paving don't go together? We love this quirky combination of the practical and the pretty and it's easy to do. Simply add flowers to spaces within the paving. Fill these gaps with compost and grit before planting something like creeping thyme, finished off with some decorative gravel. And you won't have to avoid this area entirely either – you can occasionally place a table and chairs over this section for entertaining. Just be sure that nothing rests on the planted area and remember to remove the table when you're done so the plants can get sunlight.
For more traditional flowering, make the most of pots and planters and any small beds and borders. And add a vertical element to your garden with climbers on fences and trellises - a great way to pack in as much flower power as possible.
Shop all plants