Why sliding doors?
Creating your sliding wardrobe doors couldn't be simpler. Once you have your doors and trackset at home, fitting them should only take 2-3 hours.
Tools & materials required
Measuring up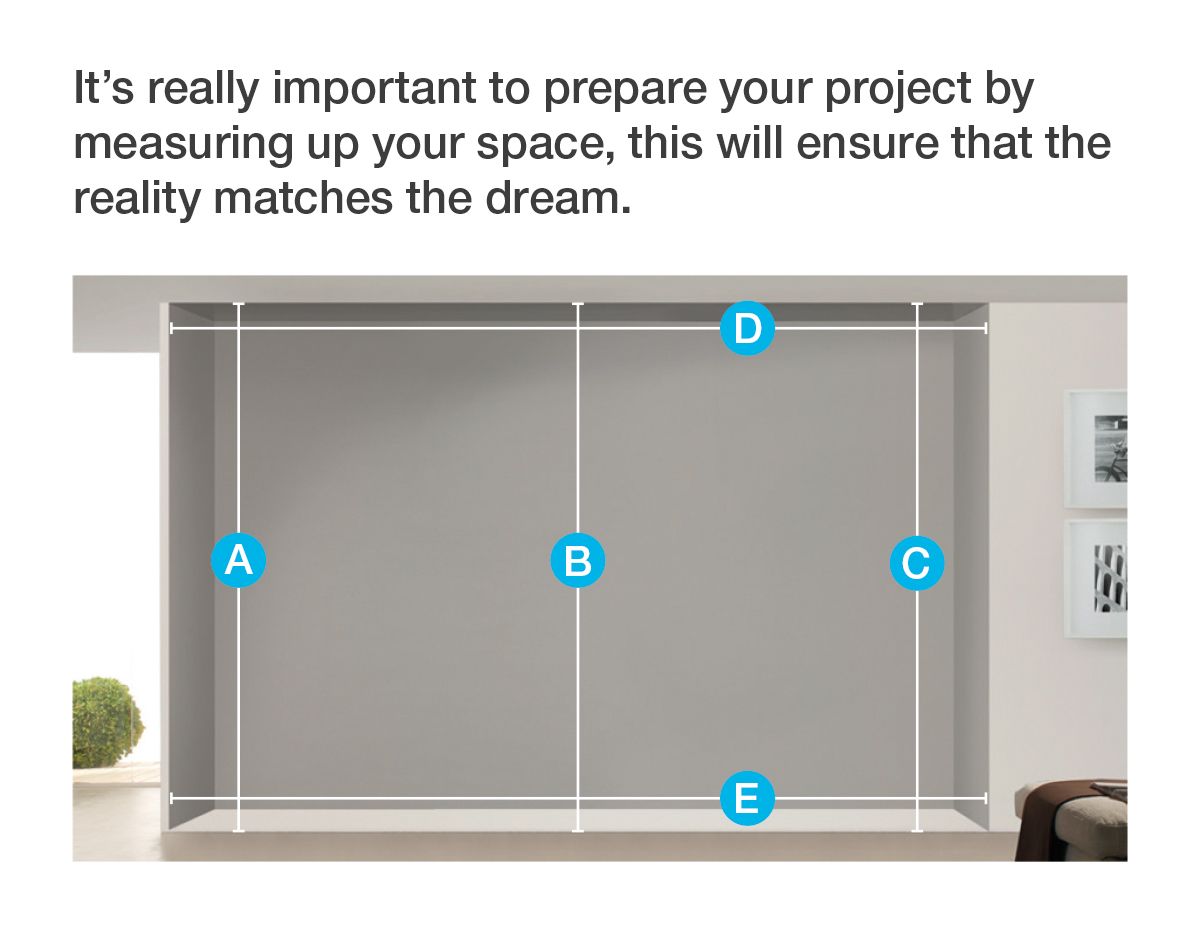 Take into account your wardrobe interior system and measure up appropriately from the back wall to allow for this.
A minimum of 593mm is recommended for use with our Relax and Aura storage systems.
How many standard sized sliding doors will you need?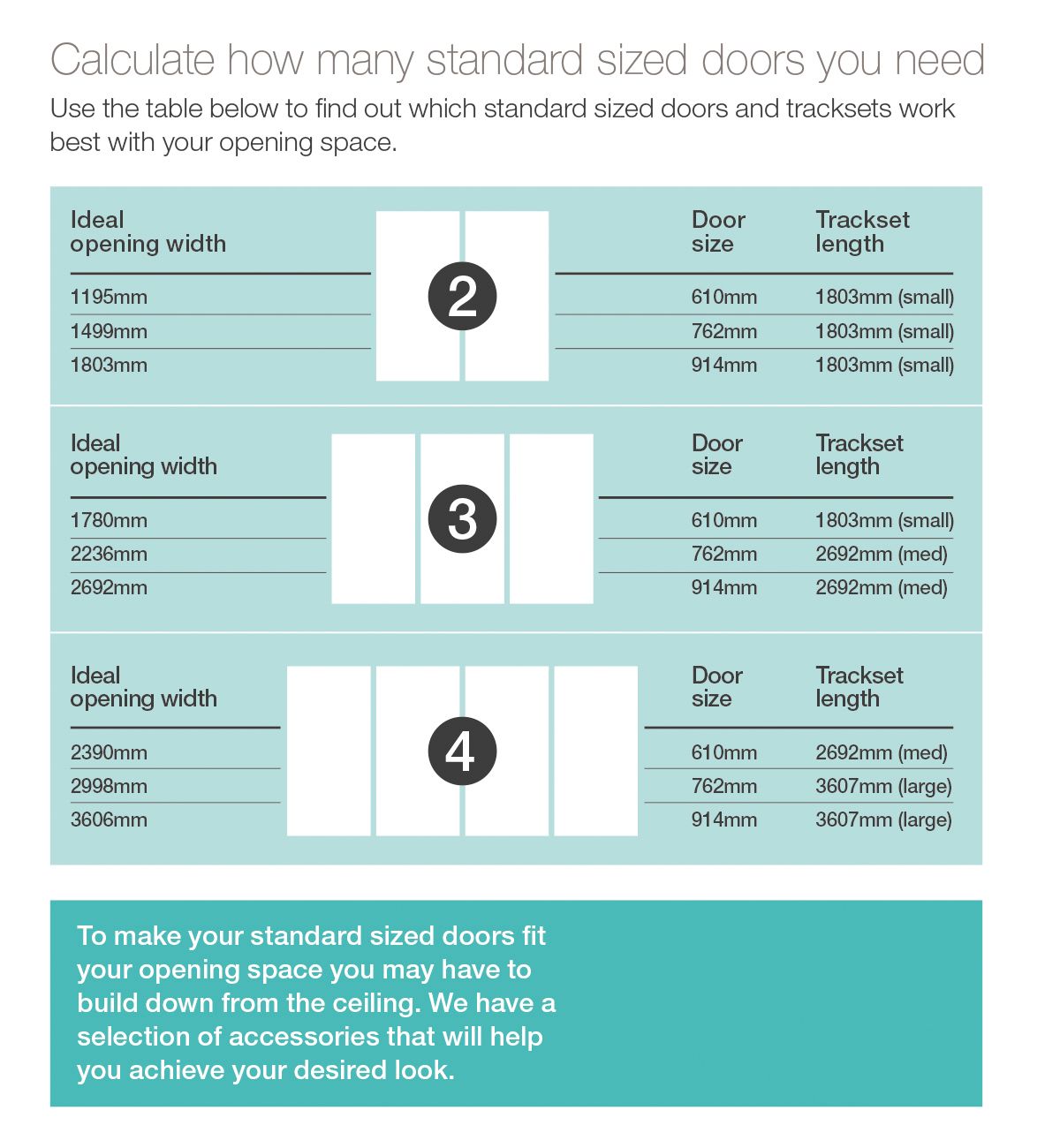 Measure & install interior storage
Here's some helpful videos to show you how to measure up and install Aura and Relax interior storage for sliding wardrobe doors.
Planning for Aura Interior Storage

Installing Aura Interior Storage

Planning for Relax Interior Storage

Installing Relax Interior Storage
How to fit sliding doors
Fitting your doors should only take between 2 -3 hours.... here's how.
Step 1

Fit your top track to the ceiling

Step 2

Fit your bottom track to the floor.

Step 3

Lift your doors into place! It's that simple!
If your opening space is too large
If your opening space is too large then don't worry! We have the accessories to help.
Opening Height Reducer - Reduce your height from 127mm to 457mm.
Spacer Blocks - Reduce Spaces up to 127mm
Fixing Blocks - Helps fit end panels, for smaller opening.
Angled Ceiling Bracket - Allows you to fit doors to angled ceiling