Tips and advice on garden care in May
One of the most exciting months in the garden, May brings an abundance of new flowers - with fresh blooms opening almost every time you step outside. Bluebells and the first flush of roses are among the most obvious signs of this time of year, while plants are rushing to flower and produce seeds. The garden is now at its freshest and most lush, and the air begins to buzz with birds and insects.
So it's the perfect time to get outside and tackle those gardening tasks that make May so very special.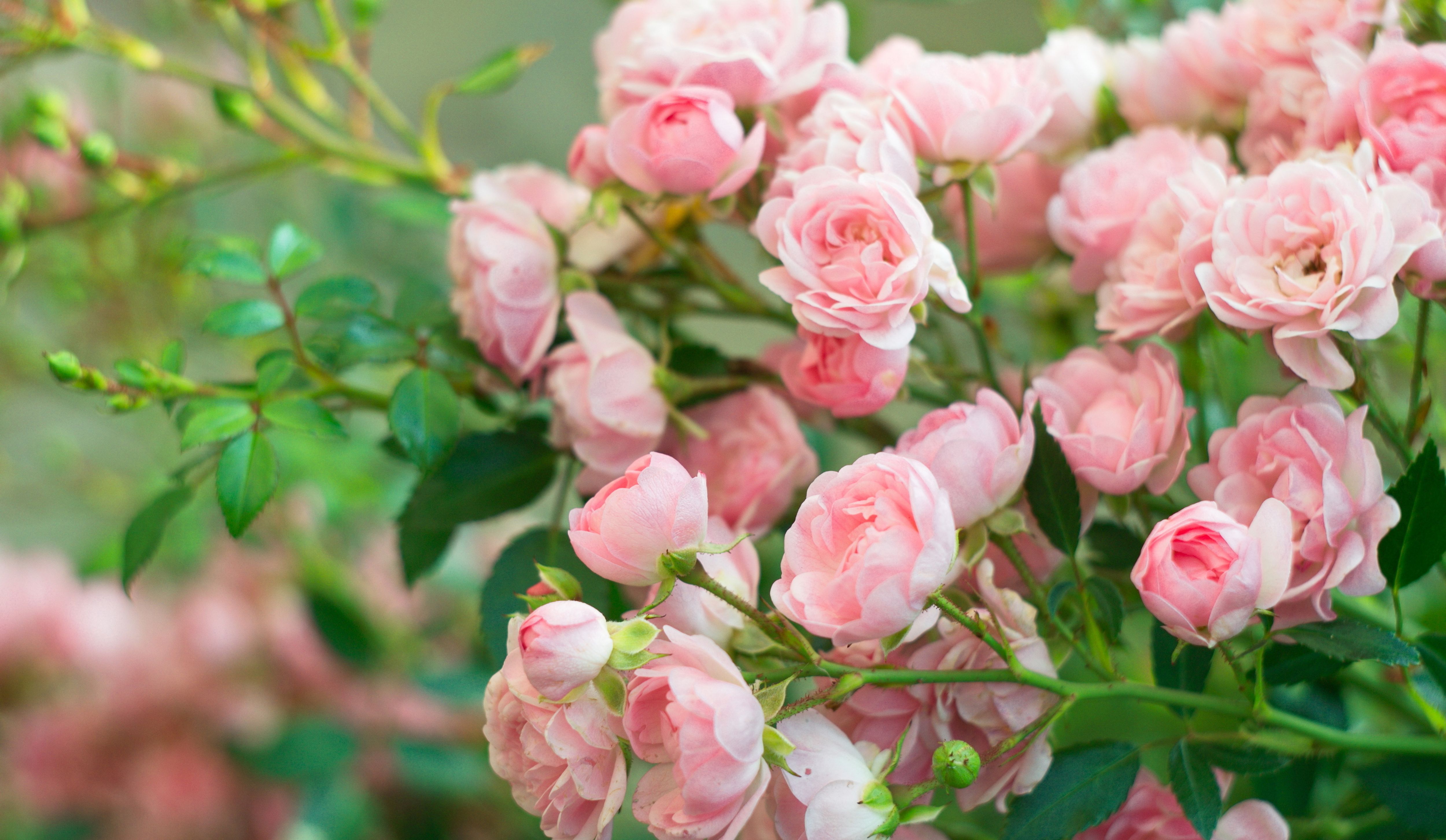 Tools & materials required
Gardening ideas for May
Tools you might need: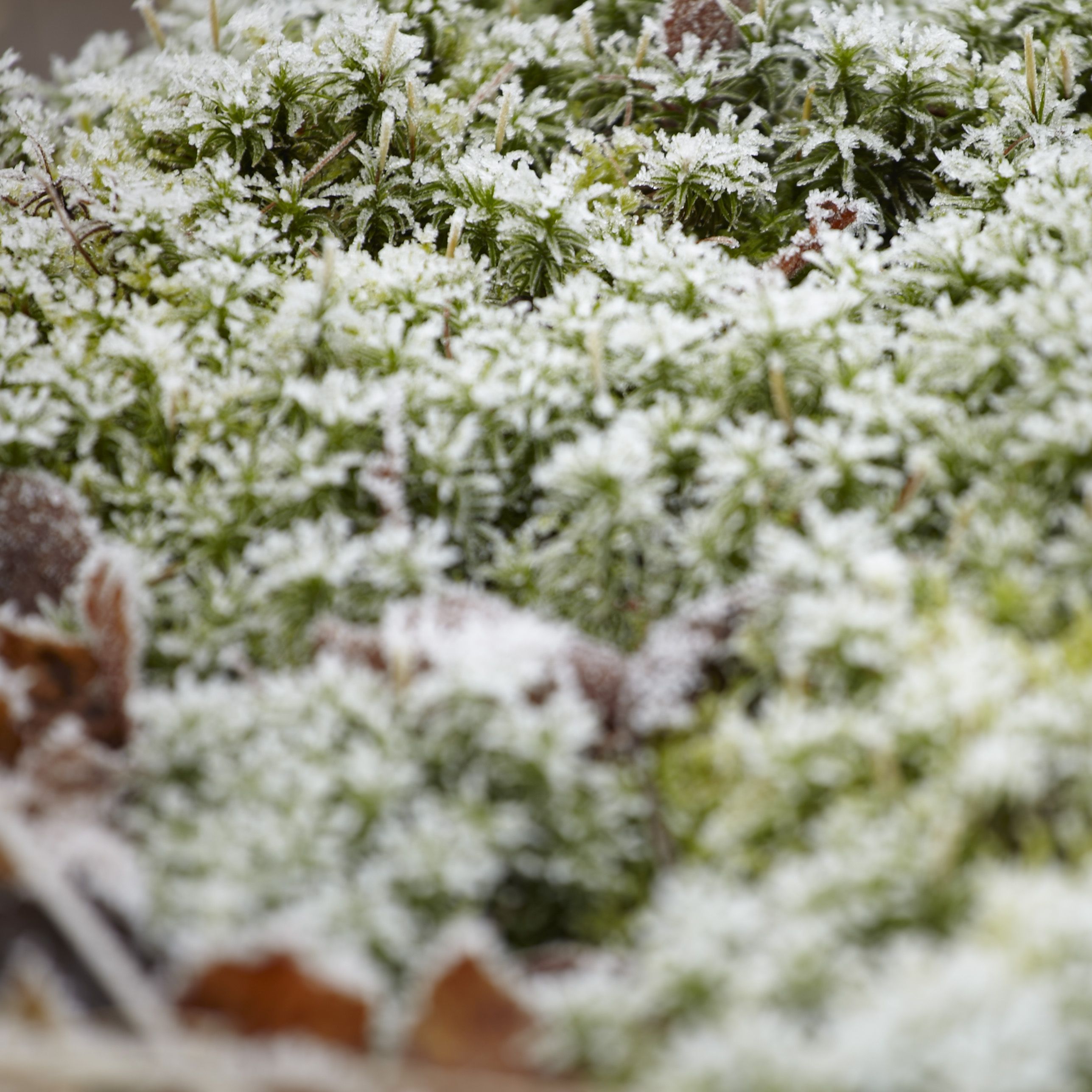 Watch the weather forecast
Some days might offer glorious sunshine, but it's still possible to get caught out by a late frost in May. So we recommend holding off on planting frost-tender annuals and summer bedding plants outside until all risk of frost has passed. In some areas, they can keep occurring well into May - so keep an eye on your local weather forecasts.
If a frost is forecast, protect plants by covering them overnight with horticultural fleece - which acts as a sort of plant blanket - held in place with pegs. But don't forget to remove it the next morning, as leaving it on for days on end will generate too much warmth and make the plants vulnerable to pests and diseases.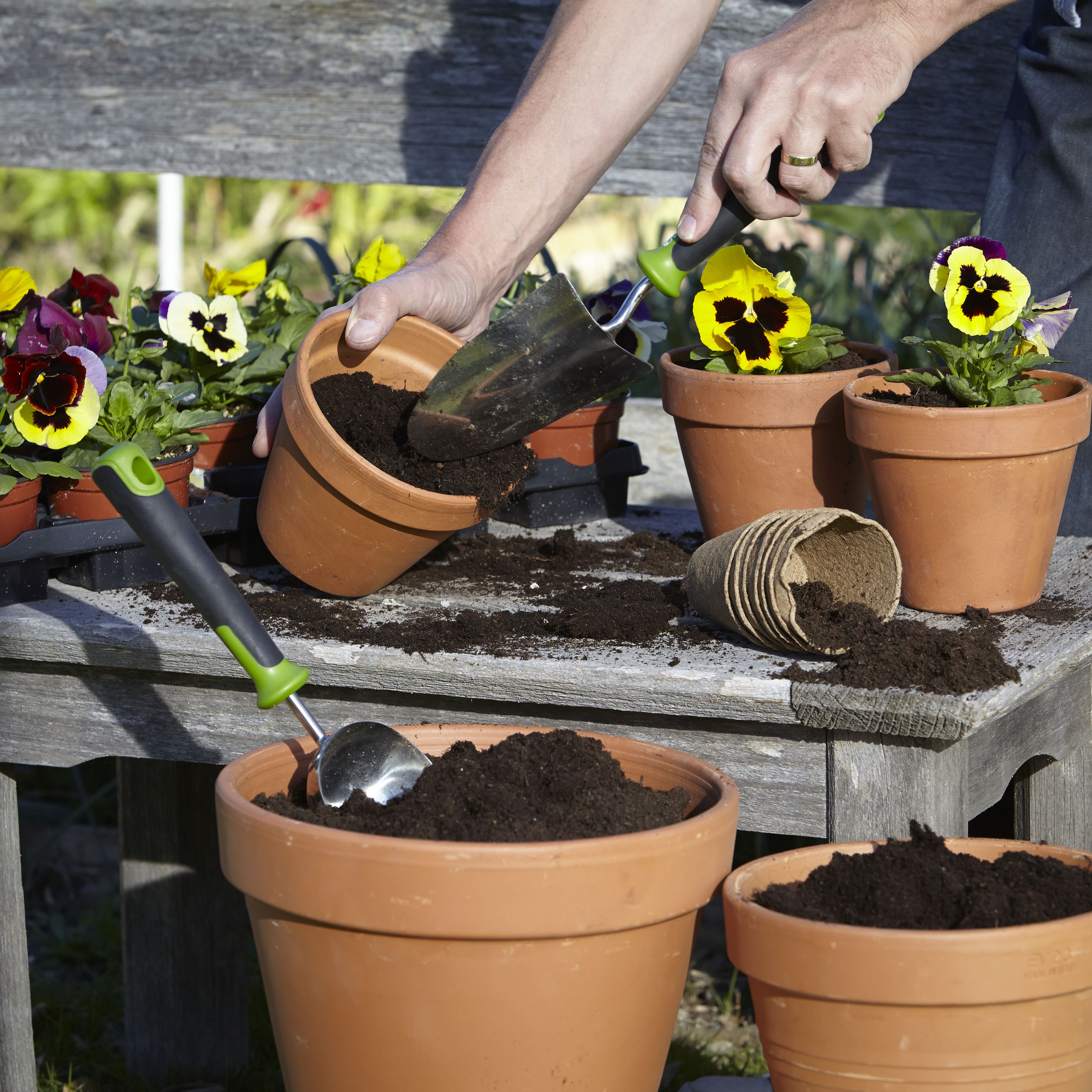 Get potting
No summer would be complete without dazzling displays of flowers in containers and hanging baskets. So, from around the middle of May when the risk of frost has passed - or maybe a few weeks later if you live in the north of the country - you can start planting up outdoor containers and all your frost-tender bedding plants can go into the ground. If you've grown any of these plants from seed indoors they'll need hardening off before planting them out. To do this, just move them outside during the day then bring them back in at night for two to three weeks before eventually leaving them outside all night.
Before you plant out containers, check that you've cleaned them ready for the summer season as the plants will be in them for about five months. Lay gravel in the bottom of the container for drainage - we recommend a depth of about 2.5 centimetres (or an inch) and fill it to about three quarters full with new potting compost.
Water the plants, then tip them out of their pots, planting them as close together as you can. It might seem a bit excessive, but it means the container fills out fast and you'll have a really stunning display right from the word go.
Don't try to separate the roots when you plant them, and leave the root ball intact, as any disturbance will set the plants back. Once you've got all your plants in place, fill around them with more potting compost so that the root balls are roughly level with the surface of the compost. Make sure there is a gap of about 2.5cm between the rim of the container and the top of the compost to allow room for watering. Water the plants thoroughly. The potting compost will have enough nutrients in it to last about a month, after that you'll need to give the plants a feed every week or two.
Shop pots and planters Shop gravel Shop compost Shop plant food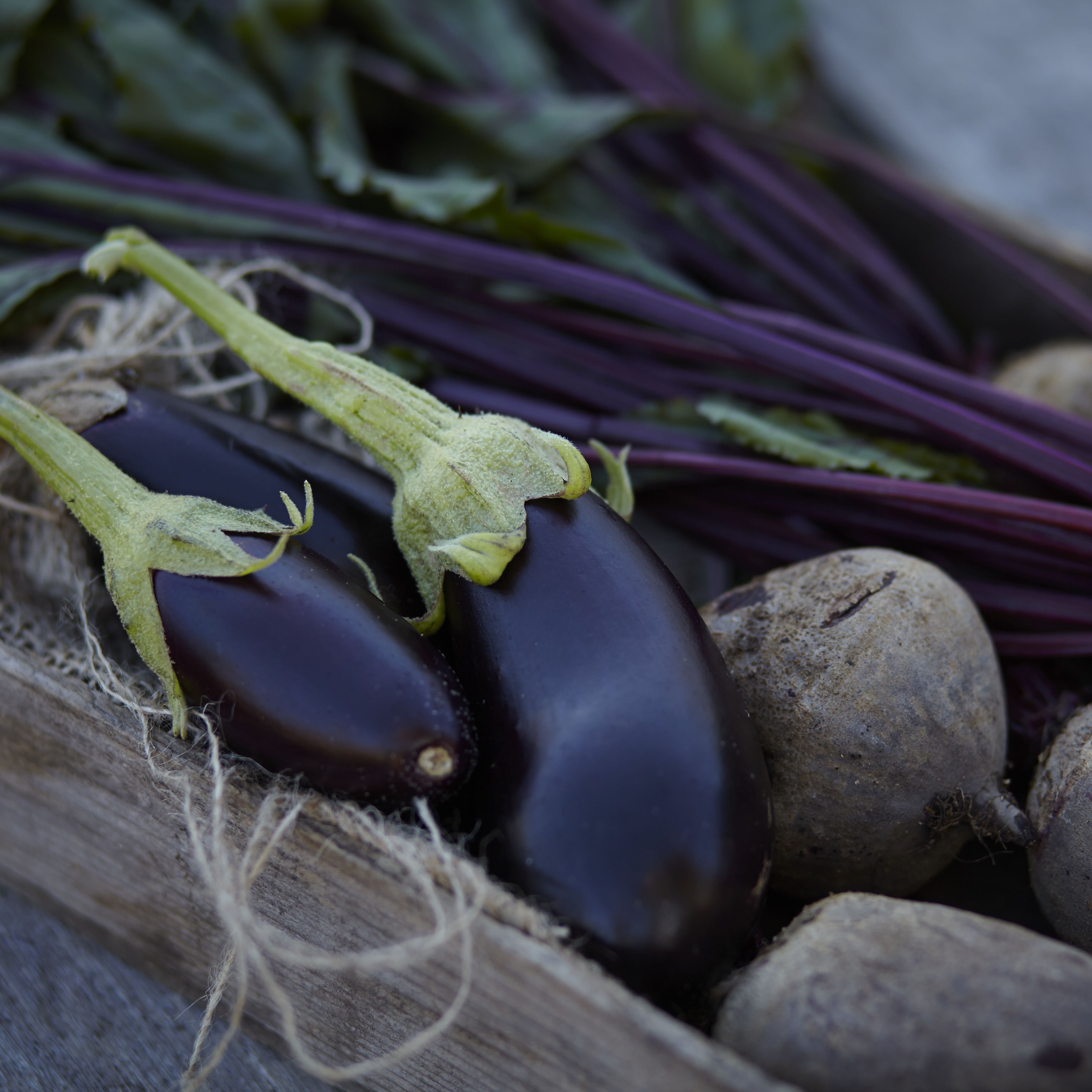 Care for your vegetables
There are plenty of gardening tasks to get stuck into come May as planting and sowing are at their seasonal peak. And the more you add to your space, the more maintenance this brings, including watering, weeding, hoeing and thinning out. Watering of vegetables will need doing almost daily when the weather is dry, as vegetables are very shallow rooted and a lot will have problems if they dry out. The watering should be consistent so the veggies grow steadily from start to finish, otherwise they may become woody and tasteless or else run to seed.
Continue to sow all your vegetables that take the rest of the season to reach maturity, such as:
Once the risk of frost has passed, it's time to sow those plants that are too tender to deal with the colder temperatures – just be sure to harden them off first. These include:
You can also continue to earth up:
Potatoes
Over-wintering onions (onions you've grown indoors due to the low temperatures) will be ready to harvest.
For more on planting and caring for tomatoes and potatoes, check out our how to guides.
Read How to grow tomato plants Read How to grow your own potatoes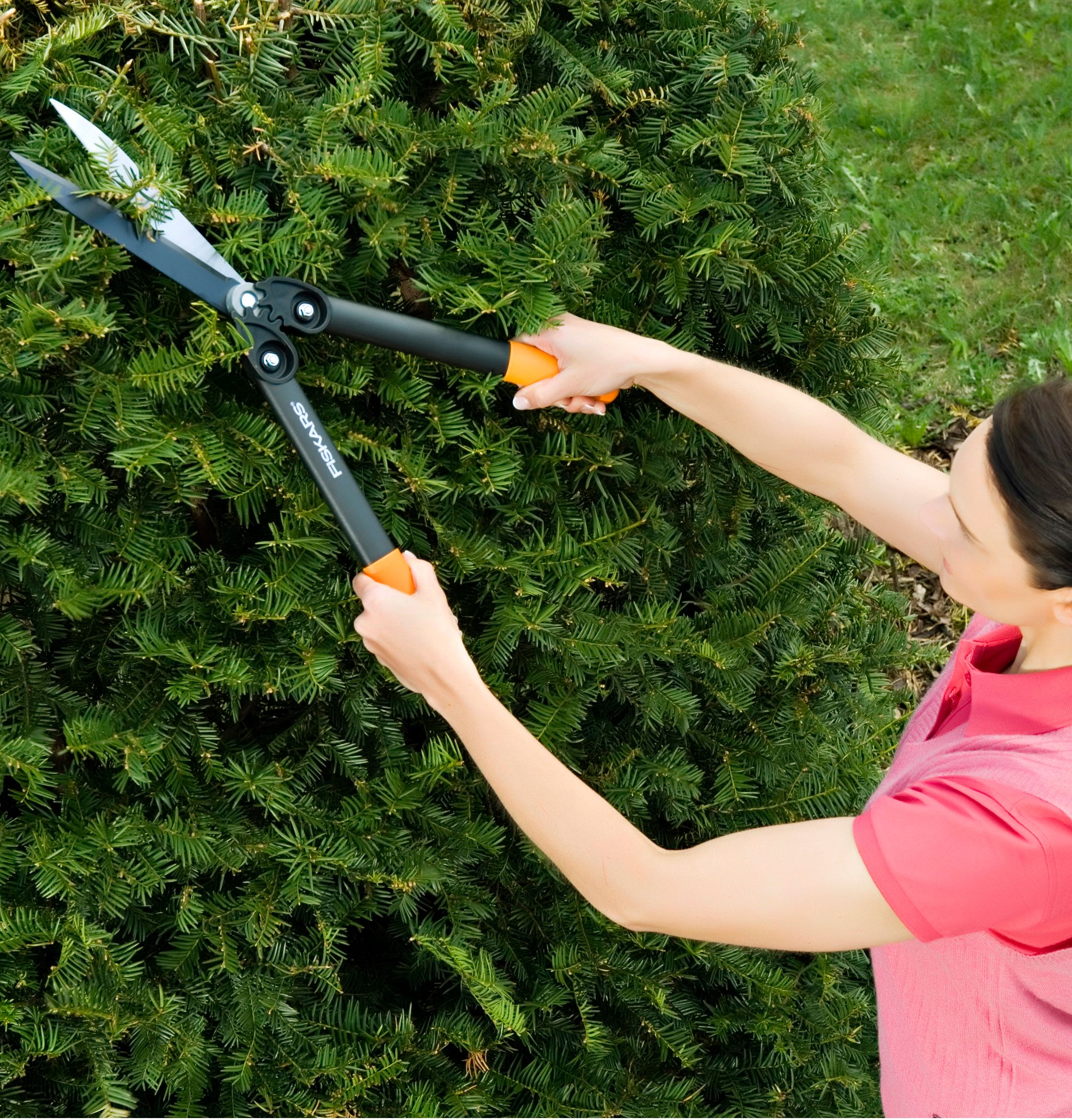 Clip trees, shrubs and climbers
Now is the time to get pruning, so, if you know there are no birds nesting, get your secateurs out and begin clearing away dead foliage and flowers, and tidy up those hedges.
Shrubs that flower in the late spring or early summer should be pruned as soon as their flowers have faded. This will ensure that you'll get flowers next spring – from the new growth that occurs after pruning.
The most straightforward way to clip a hedge is by eye; if you stand back every now and again it's fairly easy to keep a straight line. Don't let the hedge get too overgrown before giving it a haircut – it should only be a little fuzzy around the edges.
Aim for the sides of the hedge to slope inwards very slightly so the base of the hedge is a little wider than it is at the top. This avoids creating shade that kills a lot of the bottom part of older hedges. Then decide whether you want a perfectly flat, gently rounded or a pointed top. Whichever shape you choose be definite about it and you won't end up with a half-hearted, can't-make-up-my-mind look.
For more on hedge trimmers, check out our buyer's guide.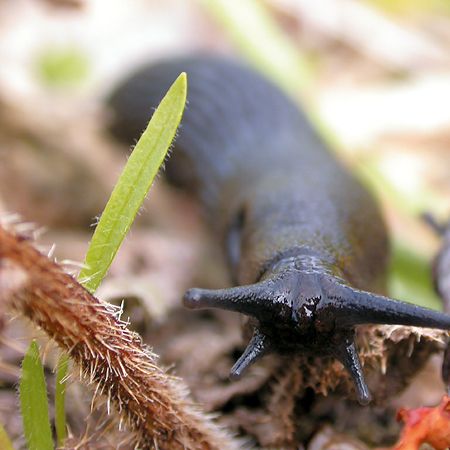 Protect against pests
May is when slugs and snails come out in force. They love tender, edible crops, so while you may ignore them in other areas of your garden, you'll need to protect your vegetable patch if you want to have plenty to harvest. Put down some slug granules – these act as a barrier by creating an uncomfortable surface that slugs and snails don't like to cross.
Aphids (sap-sucking insects such as greenflies and blackflies) and other insects may also begin to appear now. Try spraying your plants with water that has a tiny amount of soap in it, leave it overnight and then wipe off the next morning. This will cause the insects to become dehydrated, but won't cause any damage to the plants themselves. Alternatively, buy an insecticide.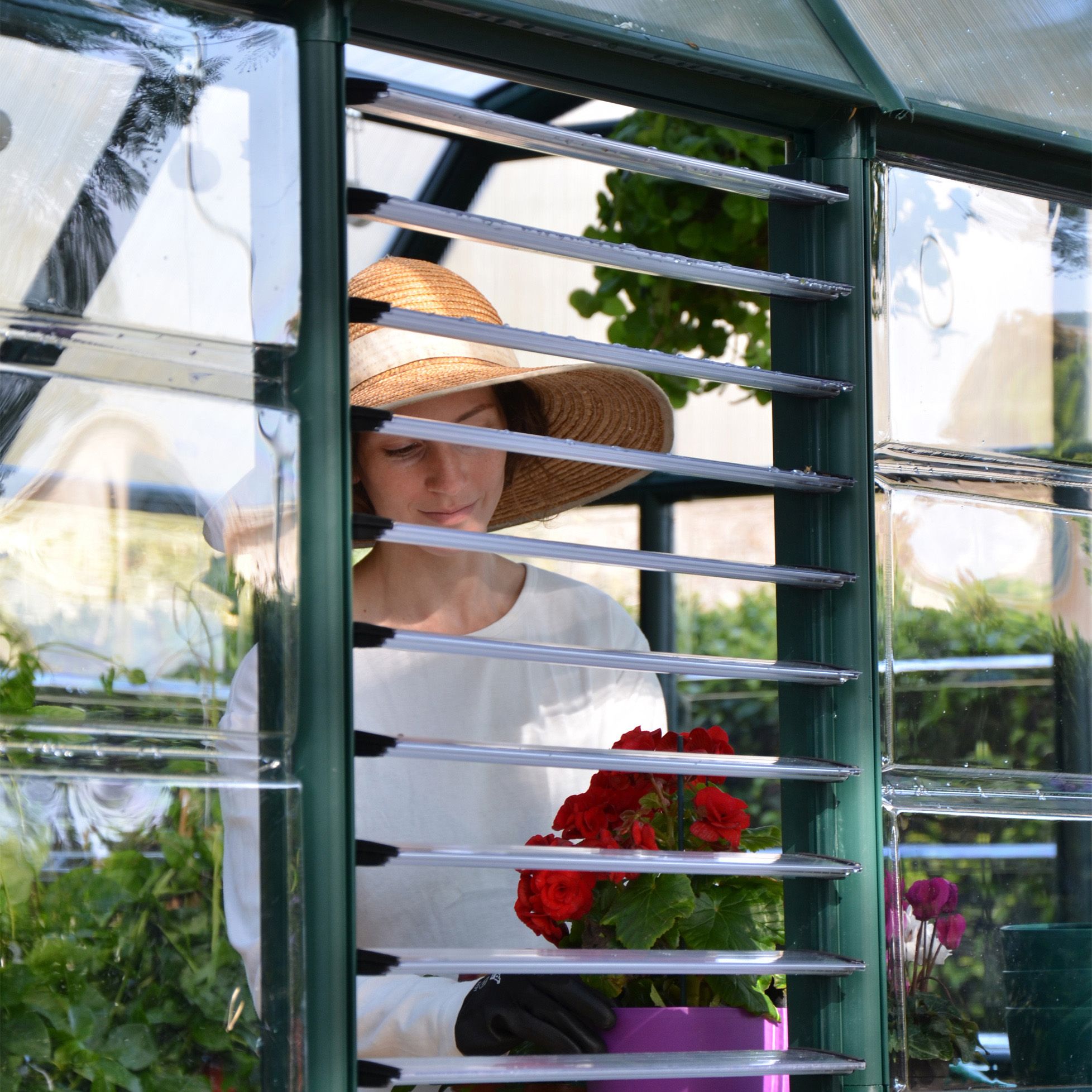 Spend more time in your greenhouse
As the temperature rises, it's time to keep a close eye on your greenhouse. Temperatures rise quickly inside them and so we recommend ventilating them during the day, as well as watering the plants growing inside them, more frequently.
Before the summer sun gets too hot, consider adding shading to your greenhouse glass with a shade kit. This includes a synthetic material that you hang like curtains, which is ideal for protecting your plants from the sun's rays and helps control the intensity of the heat. It comes with all the fixings you'll need, and is easy to install and remove. And, as it's reusable, so you can hang season after season for years to come.
And to help cool your greenhouse further, consider investing in auto vents and louvre windows. Many greenhouses already feature adjustable air vents, yet auto vents automatically open and shut in response to the weather so you can afford to be less diligent. While louvre windows consist of adjustable side panels that allow more air into the greenhouse.
Introduce new life to your pond
May is the time to add new plants and fish to your pond. Think about what kind of floating plants you might like to add, and consider adding new water lilies. If your current water lilies are a bit overgrown, dividing them up and moving them around is more cost effective than replacing.
When it comes to introducing new fish, it's recommended that you keep them in a quarantine tank for three weeks before adding them to your pond. This will ensure that if they do carry any diseases, this will become evident before you put them in with your healthy fish. After this time is up, fill a plastic bag with water from the tank and then put your fish into it.
Put the sealed bag into the pond for about 30 minutes to allow the temperature of the bag to adjust to that of the surrounding water. After this time, slowly add pond water into the bag, ensuring that none of the bag water gets into the pond. Do this several times over 10 minutes to allow the fish to adjust to the pH of the pond. You can then remove the fish with a net and add them into the pond, remembering not to feed them for 24 hours and keep an eye on the pond to make sure everything's okay.