A man and his cave - a guide to creating the perfect man cave
The man cave - a theatre of dreams, a place to retreat, a sanctuary, a place for men to simply be men. Filled with essential 'manly' stuff like games consoles, tools, a dart board, a worn out armchair and even a fridge. Everything that helps the modern man escape from the rigours of routine and domestic life.
Convert your shed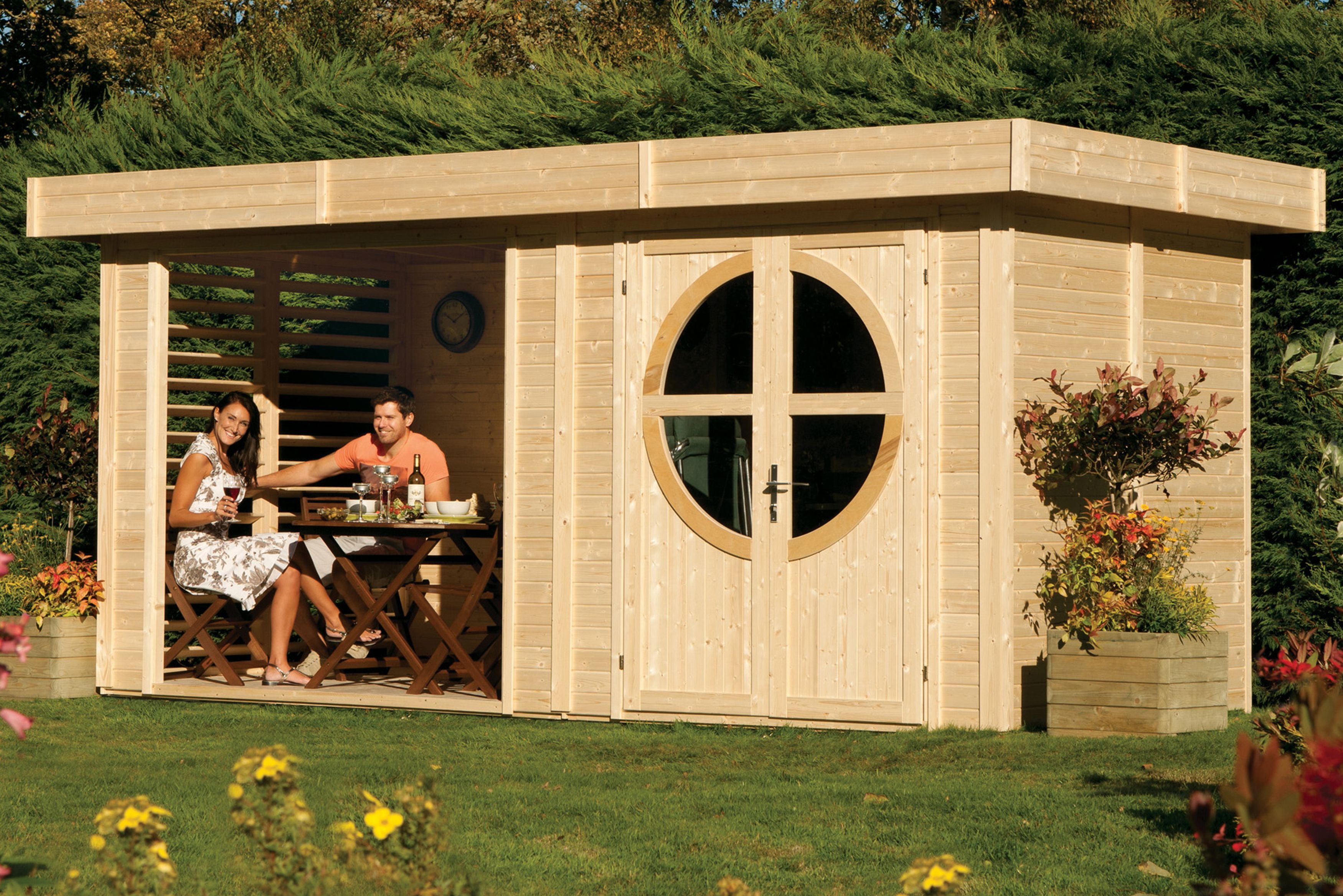 All items in this range
Cave man principles - heat and light
With the constant hassle of everyday life, where better to unwind and relax than in your own space? Be it your spare room, garage or shed, if you have been given your own bit of space, then transforming it into a personalised haven for you to escape to, is easier than you might think.
The basic principles apply, simply start by looking at the size and shape of your area and decide how you want to use the space. If the space is outdoors, then you may require outdoor plug sockets. If it is indoors, then you may need extra sockets and aerial points for all your gadgets and gizmos.
Outdoor men caves often require heating, but as the days of building fire pits indoors are long gone, it is time for a more modern form of warmth. A gas heater, fan heater or even a portable heater, all make for the ideal fire. Brilliant for warming those hands before a video game battle commences.
Don't forget... If your man cave happens to be in your garage, shed or even your loft, ensure it is well insulated for extra warmth.
Depending on how you use your man cave, it will depend on the kind of lighting you require. If you're a gaming fiend then you may fancy a dimmer, so there is just enough light to see your controller, but the room still has a certain ambience about it to help you get into the 'game mode'. If it's your space to work on your car or woodwork project, then you may want a much brighter light, such as spotlights. Table and floor lamps bring your man cave to life too.
Colour in
The colour scheme you choose for your cave is a way of reflecting your style and how you use the space. Greys and neutral colours are ideal for creating that masculine vibe, but if you fancy a touch of colour, then go bold, really bold. Masonry paint means that you can paint the walls outside your man cave in bright colours as well. Alternatively, if your man cave is in a shed, then stains and varnishes come in all sorts of shades these days, so there is no excuse for a grey, old shed anymore.
Masculine touches
The finishing touches can help you stamp your authority on your man cave. Wall art can bring any tatty old man cave to life, whether it be sleek and stylish prints or a funky wall sticker.
Top tip... add a touch more warmth and comfort to your cave with a rustic rug. Banish dirty, muddy boots with a door mat and add a dash of home with a rug.
Think about mounting your TV on the wall, and don't forget to hide your cables with some plastic trunking. If you want to keep this your personal and private sanctuary then you could add black out blinds. This works brilliantly for the movie theatre theme too!
Impressive stuff
You can impress your mates by building a mini bar out of MDF, ply wood and crates; the rustic look always goes down well and you can enjoy a nice cold beer afterwards! If you're going 'all out' and want to make a real statement why not opt for a new outdoor building? On first impressions it might seem like an ordinary summer house, but once you step inside a study, mini bar or DJ booth awaits.
There is no need to get back to basics with your man cave. Lights, heat, hot water and even beer are all for the taking... your cave, your rules, your freedom.