Bathroom beauty secrets
You can't beat a hot shower or a long soak in your relaxing haven to make you feel on top of the world. Especially if it's a clutter free sanctuary where the everyday shampoo bottles and toys all have a place to hide.
Classic and timeless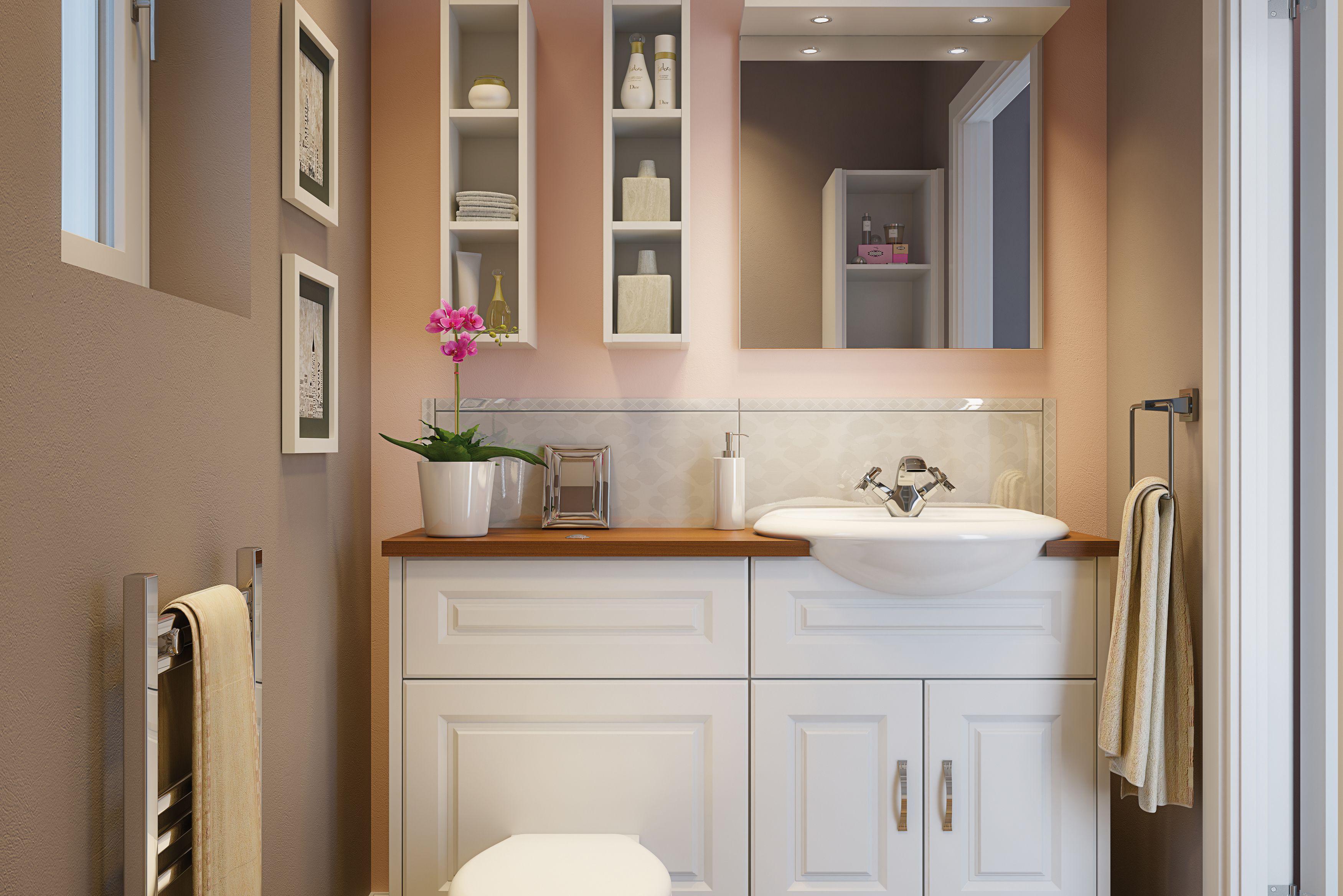 All items in this range
It is time to use your imagination, to find that unique storage space or ultimate accessory for your bathroom. Try to utilise every corner and eliminate wasted space. Storage doesn't have to be big to be clever, and the right storage won't make your bathroom appear crowded.
Keeping up appearances
Getting your home ready for guests requires a little preparation. Is your home clean and tidy? Will they notice the old tiles or the peeling wallpaper? Inevitably, one place they're going to visit is your bathroom.
One way to really freshen your bathroom up is to replace your toilet seat. Cheap and simple to do, and perfect for when you have guests coming to stay. You can even opt for a really funky toilet seat at Christmas time when you have a house full of guests. Mix and match with a new shower curtain, bathroom mat and soap dish. Just a few other finishing touches that will revive your bathroom.

You can turn tired-looking walls in to something super-stylish with a few simple tips. Why not add some bold bathroom wallpaper or paint to give it a bit of a facelift? Consider painting old tiles with Ronseal tile paint and fill in the grout with a grout pen. Your old tiling will look good as new.
Alternatively you could add a border tile above your old tiles to give it a quick refresh. Simple changes like these can really transform your drab bathroom, and in time for your house guest's arrival.
Finally, make sure you get that steam cleaner out to really get in amongst the dirt and grime in your bathroom. You can polish up your tiles, taps and toilet till they sparkle.
Clever storage solutions
Whatever the size or shape of your bathroom, the right storage solution is out there for you. Like most of us, if you're tight for storage space then the ingenious design of bath panels or fold down bath doors are ideal. Making the perfect place to store all those cleaning products and toilet rolls in an area often forgotten about. Brilliant for when guests suddenly turn up and the bathroom needs a good tidy.
Stand alone
Modular furniture is ideal for creating more individual storage that is tailored to your space. Alternatively you can opt for flexibility with some freestanding furniture that you can rearrange as and when you fancy a change.
Shelve it
Have you considered shelving? Why not add a shelf above the toilet cistern or what about fitting a cupboard below the basin to keep the clutter to a minimum? Add baskets to store all your bits and pieces in. Don't forget to regularly clear out old bathroom products, then you can work out how best to store what's left. It also stops your bathroom looking like a chemist.
Off the wall
Not many of us have a bathroom that can fit in a 'his and hers' sink (although we can dream), but we all have enough room for some rather innovative storage solutions. Don't focus on the floor space, it's time to look up. There are ways of making use of that wall space - how about popping a shelf up above the door for those spare towels or something as simple as a hook on the back of the bathroom door.

Top tip... Add a mirrored cabinet to your bathroom wall. The perfect storage for any size bathroom and also a great use of space by combining storage and a mirror leaving your walls free of clutter.
Floor fillers
If you want to really boost the space you have in your bathroom then a wall hung fixture will leave you with a clean and empty floor area. You can now fill this space with a handy storage trolley to hold your favourite lotions and potions.
Top tip... Add a wall-hung towel rail to your bathroom. That way your towels will no longer be left on the floor and they will always be lovely and toasty for when you step out the bath.
Such simple changes will make all the difference and have your family singing its praises. Now, don't forget the posh soaps and toilet roll!