Creating your bedroom blank canvas
Maybe you've just moved house, maybe you're awaiting the arrival of your new baby or maybe you simply want to start from scratch. Your bedroom or nursery needs turning into a blank canvas before you can get those creative juices flowing.
The right tools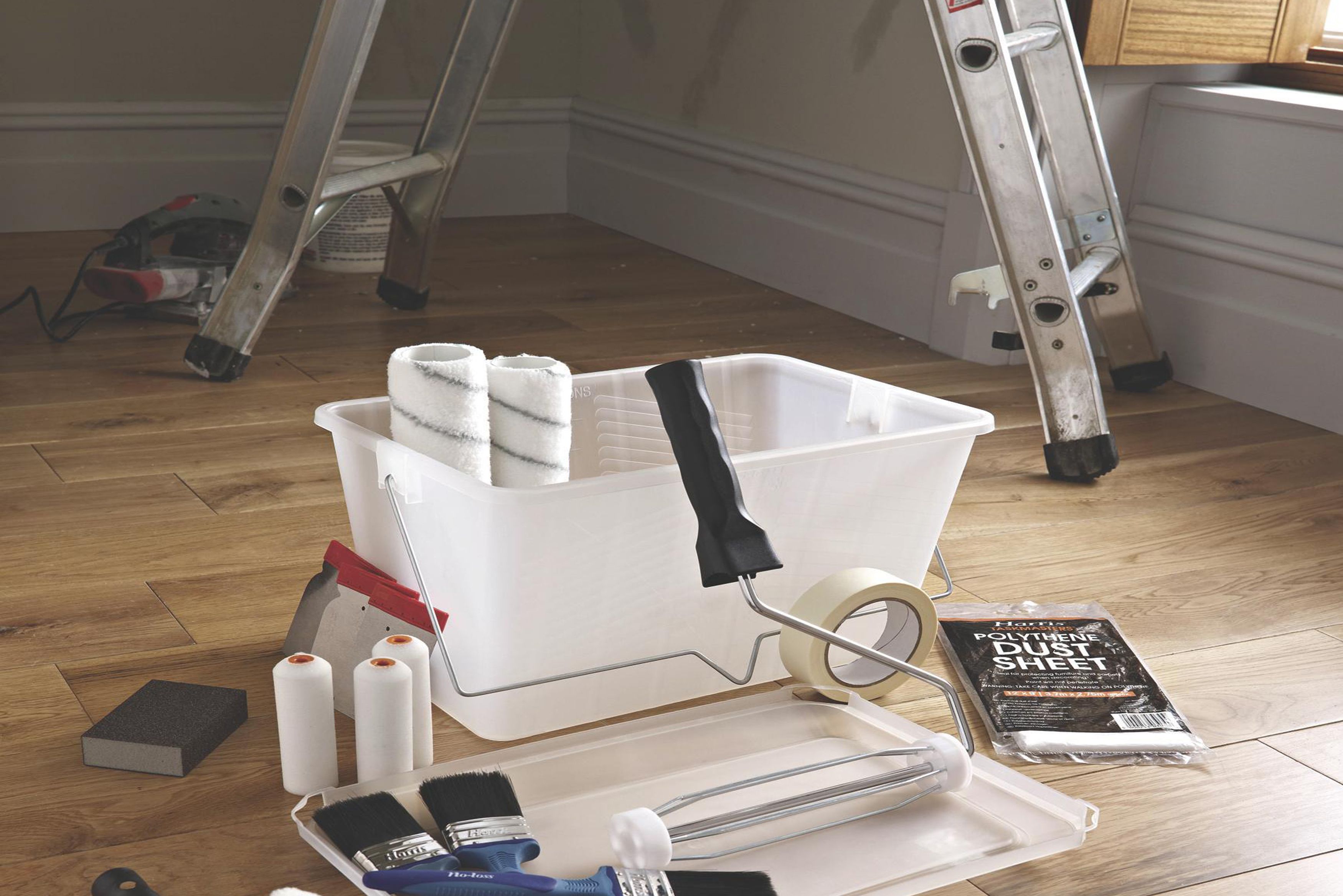 All items in this range
Preparation is key
Preparing your room for what's next is essential. Skimping and saving at this stage could mean that your final finish is not quite as up-to-scratch as you'd hoped it would be. What you want to be left with is a clean and empty room ready to put your furniture in it, your tired head at night, or maybe even your new-born baby.
Clean it up
Clear out all the furniture and belongings, this will ensure your can clean and decorate freely around the room. Sugar soup the walls and skirting and sills and push the vacuum around. Invest in a steam cleaner, not only will it be perfect for cleaning windows and getting rid of any grease and grime; at the end of the project it can be used for cleansing any carpets and furnished upholstery you put back in the room. It will gently clean them and bring them back to life.
Strip back
If there are layers and layers of old wallpaper adorning the walls then you'll want to strip them back. An electric wallpaper stripper is ideal for this, as it will make the stripping of wallpaper a breeze.
Skirt around the issue
Look along your skirting boards, are they looking tatty and faded? If so then you'll want to re-gloss them before you paint your walls or hang wallpaper. If you're planning on repainting them then make sure you prepare them first. Sand the skirting boards back and wash them with sugar soap to get rid of any grease and grime.
If there is simply no skirting round the issue, and your boards need replacing then you can purchase and fit new skirting boards and coving. Instantly refreshing and transforming your room.
Filling a hole
Once you've stripped your walls bare you may be left with areas that need filling. Holes in the wall and loose plaster need to be tended to now. Forget about them at this stage and you'll find that your paint shows up all those nasty imperfections.
One more wash with sugar soap and your wall are ready for some colour. Did you know that you can even buy paintable wallpaper? Simply hang on your walls and paint over with your choice of colour.
On the wall
Depending on who is using this bedroom will depend on how you dress the walls. A kid's room or a nursery will require a paint that is designed specifically for it. A low VOC paint range is ideal for any room. Solvent free and wipe able perfect for those small, but dirty, hand prints.
Top tip... When you gloss your freshly sanded skirting boards, choose a complimentary neutral tone of gloss to add depth to you colour scheme or just varnish the sanded back wood.
If you're transforming a kid's room into a teenager's room then why not go for funky wallpaper or some wall art? Alternatively you could use Crown's metallic feature wall paint. Let your teenager choose the theme and allow them to use their creative flair.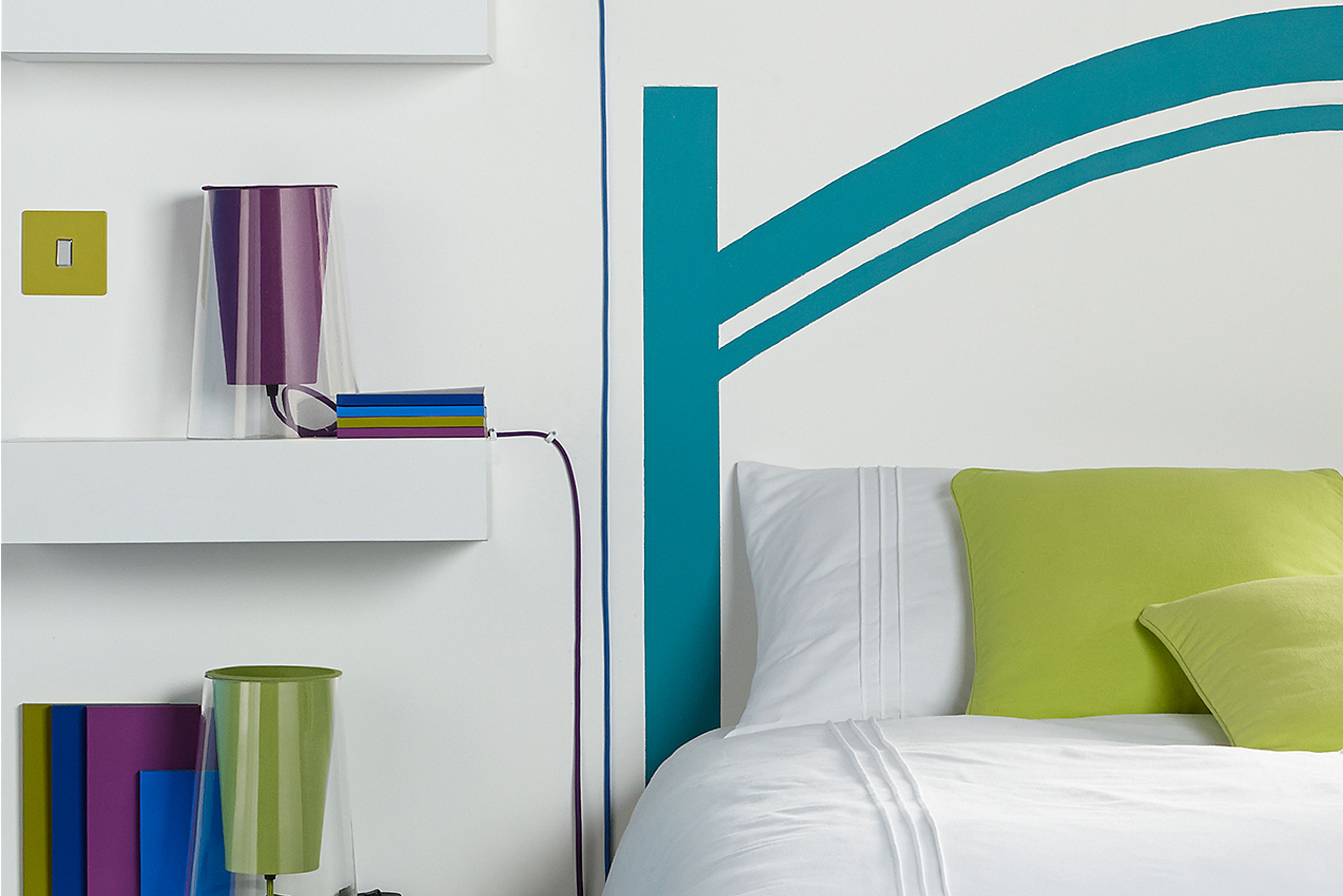 Finished flooring
For a baby's nursery you'll want to choose a carpet that is forgiving. Beige carpets and a new-born are far from the perfect match. But, if you're sticking with a carpet that was already there then make sure you have given it a thorough clean first. Use a Rug Doctor or a steam cleaner to really get all the dirt and grime out of the carpet.
In fact once you have finished the decorating, ensure you clean the room thoroughly to remove any irritating dust particles.
Now you have a clean and empty space, ready for whatever it is that you decide to create: A luxurious bedroom, a relaxing sanctuary or maybe your child's first bedroom.