Fabulous, functional flooring for every room
If you want to make a big transformation to a room, look to the floor. You are standing on the very thing that could make the biggest change to your room.
Feminine floor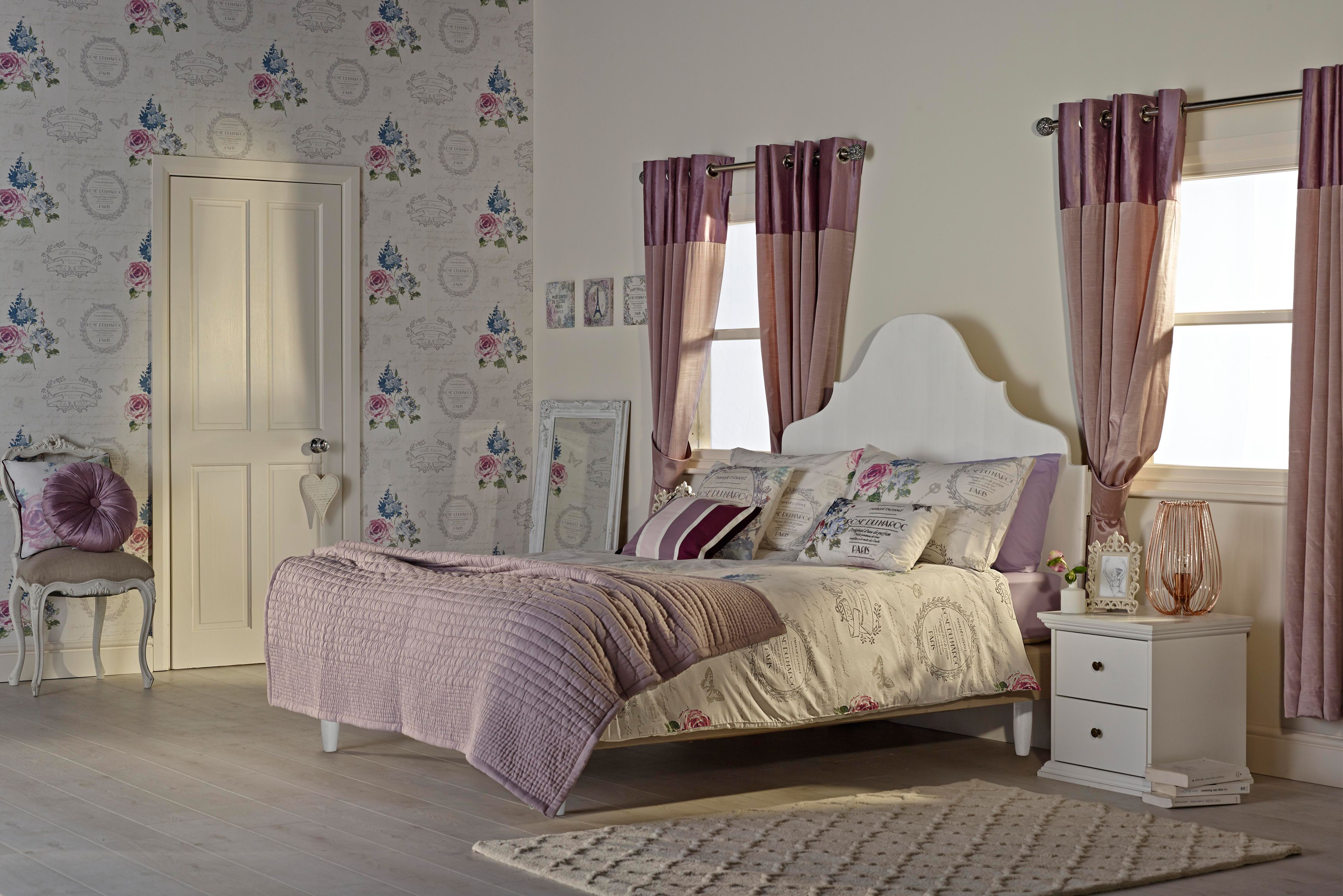 All items in this range
Totally floored
Make sure you choose flooring that's up to the job. High traffic areas such as the hallway and kitchen call for durable surfaces, while bathrooms need a water-resistant material. But don't forget that your floor needs to look good too. Go for a chic finish in your living room, something easy to clean and protect in your bathroom, kitchen and living space and a gorgeous soft carpet in the bedroom.
Remember that your flooring can tie in nicely to the decor of your home. Rich wood colours can enhance the depth of your walls and light flooring blends perfectly with light blues and neutral tones.
Top tip... if a room needs a touch of warmth added to it then it would probably benefit from a cosy rug; kind and gentle on the toes too.
Take to the floor
No matter what your taste or budget is; there will be something to suit. Whether you opt for the beautiful, luxurious solid oak, which is warm under foot and has a quality and character all of its own or luxury vinyl tiles, which are easy to install, slip-resistant and can be used with under floor heating. There is something to suit your needs. In fact, vinyl is making a big comeback, mainly because it is available in some really smart and stylish effects.
If you want an easy life, (and who doesn't?) then why not try luxury vinyl tiles? luxury vinyl click tiles use a click fitting system that is waterproof and scratch resistant. Easy to lay, easy to clean, ideal for the bathroom, kitchen or conservatory.

Under the rug
If you want to add instant colour or warmth to your room then get creative with a rug. There are so many patterns and styles to choose from, they are the perfect accessory for your floors. Rugs are part of our Colours range and are coordinated with Curtains, cushions and throws.
Don't forget... Remember to put a non-slip underlay or grip on the back of your rug to keep it firmly in its place.
On your level
If it's the appearance of wood, ceramic or stone that you're after at a fraction of the price, then laminate offers unbeatable value and will stay looking good for years to come. Laminates come in all different styles these days and look like authentic wood. You can also choose light colours and distressed effects that really add to that shabby chic look. Plus, it's the perfect choice for a DIY project as it's really easy to lay. If you have a hectic family home then seek a hard-wearing laminate that will suit areas such as your hallway, where busy feet tread.

Easy to lay
A new floor can change the whole feel of your home; it's easy to lay and is a DIY job that anyone can do. It's made even easier with the Quick-Step flooring, with its patented Uniclic system; your floor simply clicks together. So whether you have roaming children, pets, or love to throw a good party, it's no problem – it's even scratch resistant.
Top tip... To prevent warping, the flooring should be allowed to acclimatise for 48 hours in the room in which it's fitted. Stack the boards flat in their packaging in such a way that air can circulate between the packs.
Don't forget... the underlay. Underlay is a vital damp proofing layer and will also help retain heat and reduce noise.
Pick the right flooring for your home, functional and fabulous is no longer an either or choice.