Getting down to business with your home office
So many of us are choosing to work from home these days which means having a dedicated space to get down to business is vital.
Space Saving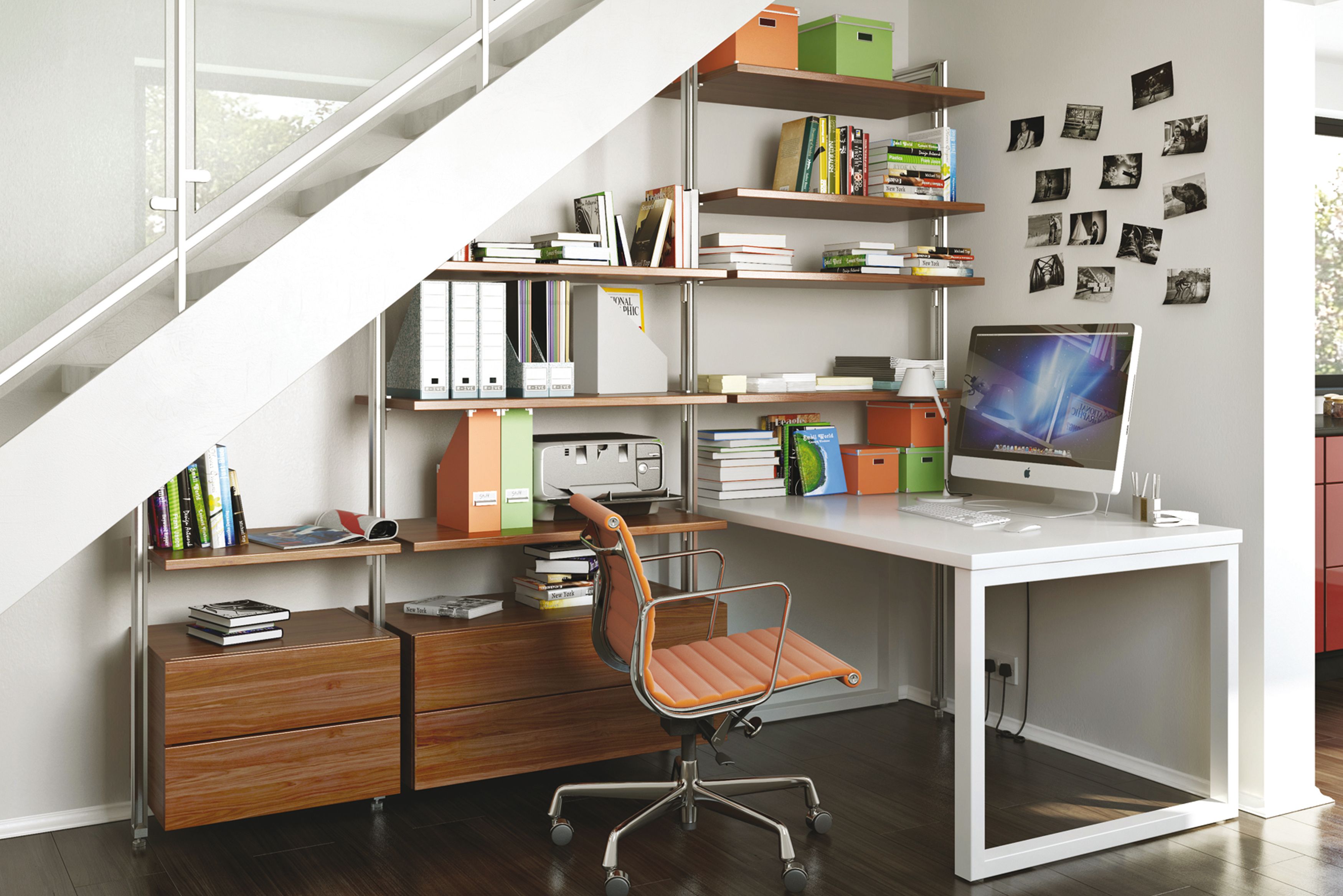 All items in this range
Time to transform
If you're lucky enough to have a spare room then it's a great place to transform into your office - a space that can be dedicated to the task in hand. Creating an office space at home doesn't have to be complicated. The first step is to de-clutter the room or space you are planning on using.
Simple storage
From desk storage to shelving boxes and book cases; some neat, tidy storage space will help you to keep organised.
Storing files, paper and work books on a book case will keep all of your reference points in one easy-to-access place. Storage boxes are a great way of keeping everything neatly filed away.
Don't forget... to neatly label all storage files and boxes. That way you won't have to search through lots of boxes that look identical.
Office essentials
The right desk is as essential as the right light. Position your desk by the window, that way not only will you have natural light but you will also be encouraged to look away from your screen every now and then. Be sure sunlight doesn't shine directly on to your screen though. Blinds are a good solution as they allow just the right amount of light in and help you to concentrate.
Top tip... designate each drawer for a different purpose, that way you will find it easier to locate the items you need.
Light it up
Desk lamps can provide valuable light if you're working in the evenings or on more intricate tasks. Task lighting as this is known, is essential in a home office and focuses on you task area. Ceiling spotlights are a great option for a home office, you can direct the light to the areas of your office that need illumination, whilst also avoiding glare on your computer screen. If you plan to read or write in your study then floor lamps with easily adjustable heads and simple controls are ideal for adding just the right amount of light for you.
Calm colours
Pick a colour that will relax you and that will help you concentrate. Blues are good for injecting calm. But if your calling is more creative then reflect this in your colour palette; a bold and funky colour can really get your artistic juices flowing. In fact, purple has been known to inspire creative thoughts.
Overtime
The walls in your home office don't have to be left blank. Add shelves for more storage. Floating shelves are an ideal way to create more storage. Why not add some small baskets to your shelves where you can put your stationery?
Just because it is your office space doesn't mean that it can't have a touch of personality. As you would your desk in an office environment, put some creature comforts up; add photos to your desk, prints to your walls and even the odd bit of wall art.
Top tip... why not paint one area of your wall with chalkboard paint? Remove the glass from a large photo frame and add this to the painted area. You now have a stylish chalkboard ready for your 'to-do' list.
Make your office space a place that really inspires, motivates and encourages you to get down to business.