Keeping your home safe from the unpredictable British weather
With the British weather constantly changing it can be hard to keep on top of things, but remember, prevention is the best cure – so avert the adverse weather by properly protecting your home.
Garant Snow Shovel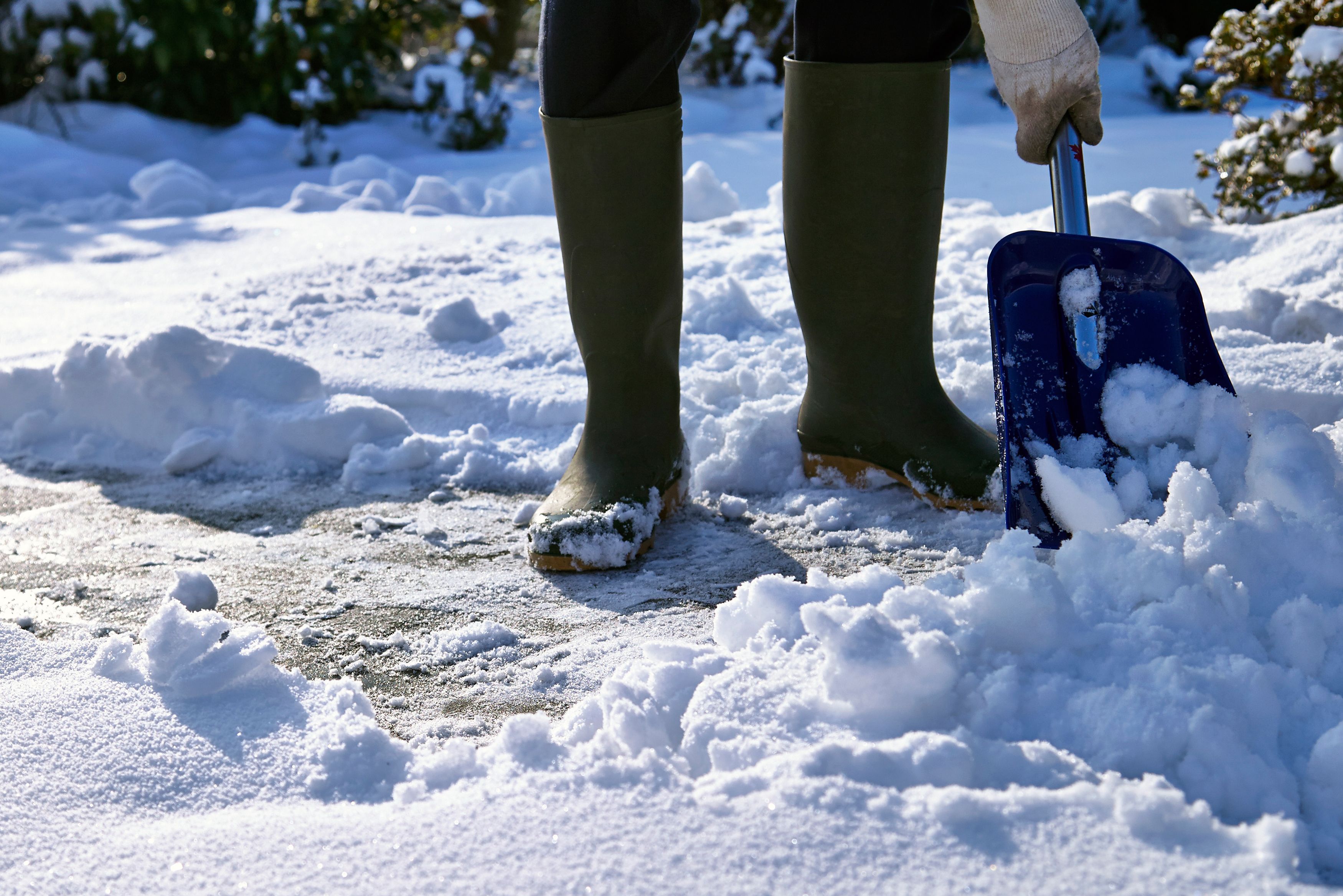 All items in this range
Unfortunately, the weather can affect you in many different ways; whether that's causing problems to your pipes from freezing temperatures, a storm that leaves an abundance of damage, or the devastating effects it can have on your family and finances; sometimes, you really don't know what's hit you, until it's happened. So it's best to be prepared.
Be wise and think in advance; from collecting winter rain in a water butt ready for drought in the summer, through to using the dry evenings in summer to clear leaves and clogged drain pipes for the autumn.
How to prepare for heavy rain:
As Brit's, we're all used to a bit of rain, however, when it really pours your home can take a battering and even though we're expecting it, it doesn't always mean we're prepared!
Ensure any existing leaks are dealt with well in advance of impending weather
Stock up and store helpful items, such as, sand or hydro bags, dehumidifiers and water pumps; particularly if you live close to a flood plain
Keep Wellington boots ready to hand
Move important and valuable items off the floor on to shelves or in storage units
At B&Q, we've got bags of products and help and advice for you, you'll be so prepared you'll be singing in the rain.
Top tip... Use a hydro self-inflating sack to keep impending flood water at bay. They are effective for 3-months and are far easier to store than bulky sand-bags.
How to prepare for wind & storms:
Storms can cause a lot of damage and can come and go before anyone has had time to fully digest what's happened, but the results can be devastating. Strong winds can put a lot of pressure on your home and ruin roofs, pull down trees and cut all power; stay prepared with generators, portable heating and don't forget to always have back-up batteries.
Ensure all doors and windows are locked – this includes shed and garden storage boxes
Invest in door & window seals and draught excluders
Check all fences and panels are secure
Top tip... Close and secure loft doors with bolts, if possible. Wind storms particularly pummel the roof which can cause loft doors to swing open, damaging ceilings, walls and the door itself.
How to prepare for snow & ice:
As beautiful as the landscape can look after Jack Frost has had his wicked way with it, it's just not practical. You need to start preparing so it doesn't affect your day-to-day too much.
Winter weather can cause havoc on the home, so make a list of what you may need; whether that be to insulate your home and pipes to ensure you don't lose heat or getting all the protective extras for your car.
Insulate your pipes
Leading up to winter, ensure your central heating is turned on slightly, to warm the pipes up; otherwise they can freeze if left cold for too long
Put grit salt down on paths and pavements around your home
Ensure there are no cracks or chips in the windscreen of your car – frozen temperatures can cause cracks to grow and windows shatter
Cover windscreens over night
Top tip... Always have Anti-freeze and de-icer in your car, you don't want to be left out in the cold!
It's important to know how to protect your family, home and belongings in adverse weather so keep your eye on changing conditions and plan in advance to ensure the things you love stay safe.
Don't forget to utilise the weather throughout the year with some organising and planning; unfortunately, there is nothing you can do about the weather, so it's best to try and make the most out of it because in the long run it could save you time, money, effort and could protect your belongings.
Use water butts to collect rain throughout the year, to use if there is a drought and spend the dry days ensuring all windows are sealed correctly; never let cracks in your windows remain untreated, the wind will damage the weak spots first; also stock up on sand bags, rain deflectors and you could save money on your energy bills by using draught excluders throughout the year.
Don't wait for the weather to turn. Get prepared now.