Lightening the mood
Lighting is a powerful tool to enhance the mood and ambiance throughout your home. With so many different styles and choices it can be hard to know where to start to make your room shine.
Living Room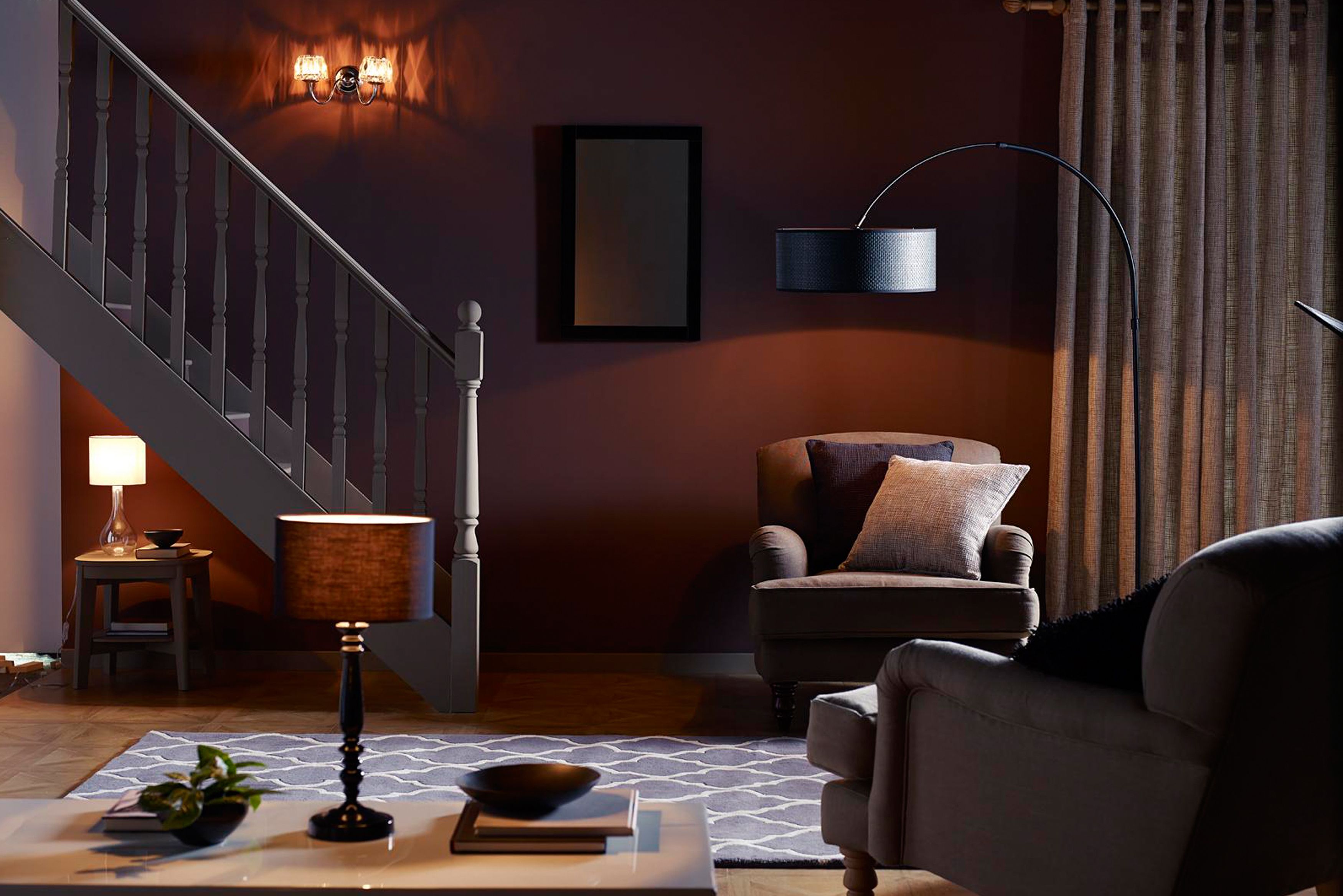 All items in this range
What works where?
Ceiling lights are standard in most homes and appear in a variety of rooms. They hang from your ceiling suspended by a cord, chain or metal rod fitting. They can be standard lights for everyday functions. Whether you opt for something sleek and simple or something with a bit more glitz and glamour, it only takes one small change to transform your room. Using different light shades on your ceiling lights you can change the colouration in your room breathing a new lease of life into furnishings.

Top tip... When using ceiling lights why not hang them in sequence as shown in the above image? This gives your room a fashionable and modern look and enhances the light source in your room which is perfect for any kitchen or dining area.
Light and shade
Making one small change to your lighting in can help create a comfortable, inviting space that everyone can enjoy. Adding a table or floor lamp to your room is the perfect way to alter the mood.
With so many styles and designs floor lamps don't have to just serve a purpose in a dark corner. They can become great features and focal points. A comfy armchair that is dedicated to reading can soon become a warm nook in your home using an apartment lamp. Your floor lamp can become a real statement piece in your home, and it doesn't need to cost the earth.

A lamp that sits on your side board or bedside table can have equally dramatic effects. From sleek desk lamps to tiffany style shades, it all depends on taste and preference.
Off the wall
A wall light is a neat and subtle way of providing light in your room.
They shine onto the wall they are fixed to, making for a simple yet effective feature. The light pattern can vary greatly due to the large range of designs and styles. From period style wall lights with etched patterns which provide a diffused soft ambient light, to the more sleek and contemporary chrome up or down wall light which will light the wall more directionally. A great space saver to invest in wall lights is your bedroom. Adding one which shines downwards at the side of your bed will provide a handy reading light.
In the spotlight
Spotlights and down lights create a strong, focused light that illuminates one particular spot. The ideal place to use spotlights is in the kitchen - they're subtle enough not to interfere with the rest of your scheme, whilst brightening up the whole look and making it clearer for chopping and cooking.
Don't forget... Bathroom and kitchen lighting can be slightly tricky as both areas contain water and electricity. You must choose a bathroom and kitchen safe light when purchasing.
Light, dark, decor
Compromise won't be necessary when it comes to the style of lighting you choose for your home. Whether you have a contemporary decor scheme or something more rustic, finding the right type of light is easy. In fact, you may find that too much choice is what makes it tricky.

Don't forget... Once you've chosen your gorgeous new lighting, you will need to purchase light bulbs! There are energy saving bulbs, halogen, fluorescent and more. Some bulbs are even dimmable; a lovely feature for changing the ambience in your room.
Don't stay in the dark, use these helpful, inspirational tips to choose the right style and design for your home.
Warmth, texture, glamour and style; we have it all in our new 2014 Autumn Winter collections. Learn more about our unique and sought after ranges to update your home with a style which suits you.