Make it, mend it - The upside of upcycling
It's pretty amazing how a splash of paint and a touch of polish can change a tired and worn piece of furniture into a unique family charm. So don't throw those old pieces away, try upcycling them into your next favourite thing.
Worktop Table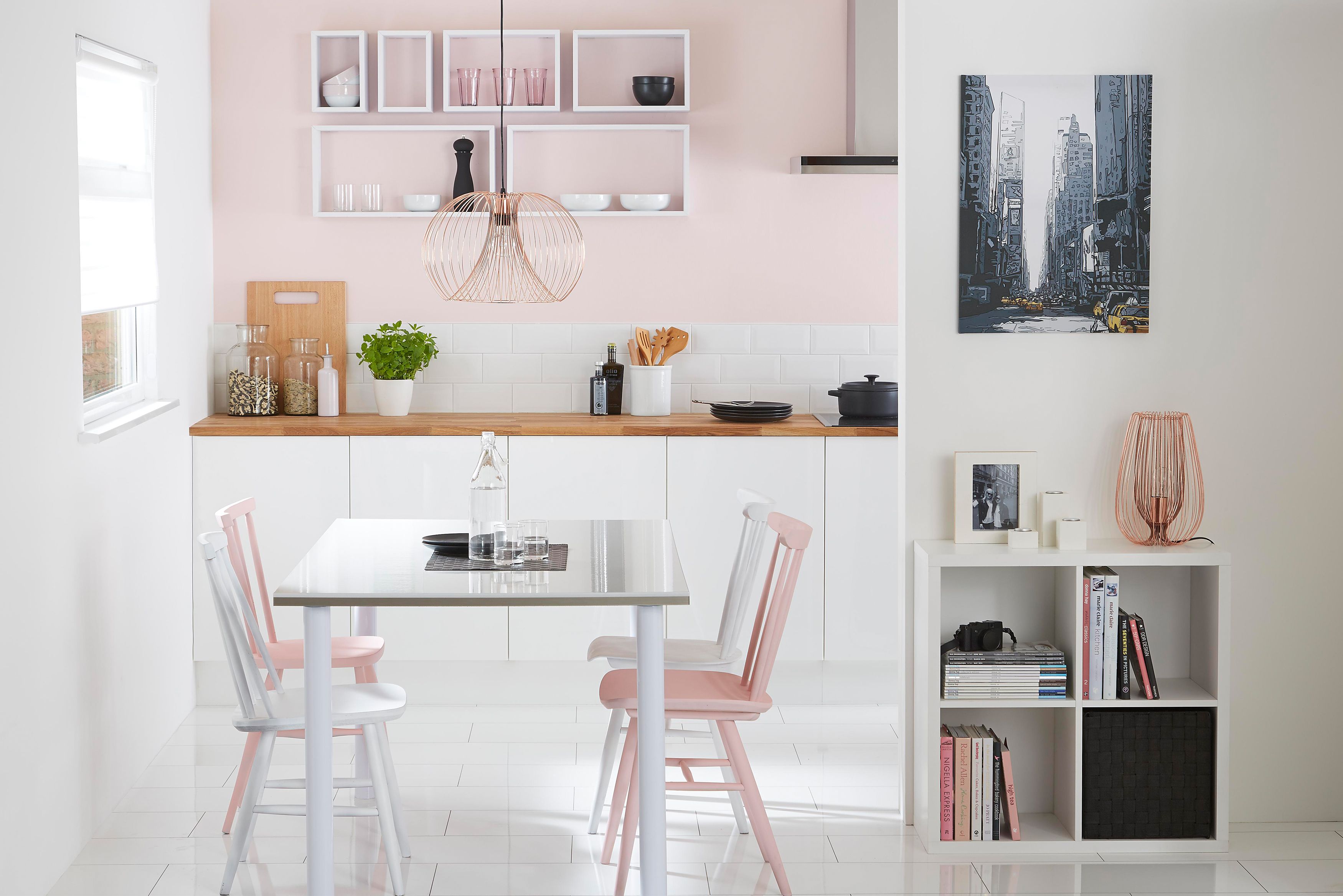 All items in this range
What is upcycling?
Simply put, upcycling takes anything old you have lying around the house and transforms it into something new. Like recycling, only this time you're adding to it and giving it a new lease of life. Nothing escapes a keen upcycling eye. Old furniture, lamps, dinner plates, bedside tables – you can makeover just about anything in your home.
It's an easy and fun way of revamping your living space whilst adding your very own individual stamp to your home décor. Plus, it's kind on the budget and lightens your environmental footprint by making good use of what would otherwise end up at the rubbish tip.
So, where should you start?
There is no right or wrong way to upcycle, really. You just need a touch of imagination, a splash of creativity and of course the right supplies.
Decoupage
One of the easiest and most creative ways of upcycling is to decoupage. It sounds rather fancy, but all it really means is to decorate a piece of furniture or surface with paper cut-outs. You can use clippings from magazines, comic books, maps or photographs to transform a dull table or vase into a beautiful and personalised centrepiece that takes pride of place in your home. Why not breathe new life into your hallway console table with a touch of decoupage? It could be a great first impression for your guests.
Quick and easy upcycling ideas
If you're an upcycling newbie then why not start small with these great ideas? It won't be long before you're hooked.
Decoupage or spray paint old wine bottles and turn them into vases – use old photographs to create timeless pieces. These make the perfect personalised gift for someone special or a nice addition to a shelf or window sill. Rust-Oleum metallic spray paint is ideal as it can be used on wood, metal or plastic and comes in a really cool range of colours
Sand back a piece of wooden furniture and finish it with a wood stain. Wood stains come in all sorts of different colours, so you don't have to stick to the mere traditional anymore
Turn a set of drawers into a bulletin board or a floating shelf – polish or paint the wooden surface and line the bottom with bright or patterned wallpaper for a finishing touch
Got an old suitcase you don't need? Give it a lick of paint and turn it into the perfect ottoman – this also doubles up as storage
Grab an old dining table and chairs and paint them with some funky colours. You could try Crown One Coat paint or what about Valspar spray paint? Try your hand at creating your own unique colour
Top tip... Choose a theme for a room. This makes it easier to shop around for the bits and bobs you might need. For example, you might choose a superhero theme for your little one's bedroom. Next time you visit your local charity shop or garage sale, keep your eyes peeled for things like old comic books to decoupage bedroom furniture. It will soon become a hobby of yours.
Don't forget... When spray painting old furniture, make sure the room is well ventilated and ensure that the surface is clean and dry. Also, if you take the spray paint outside make sure that it is not a blowy day or you could run the risk of losing your spray paint into the wind.
So what are you waiting for? Start eyeing up the furniture in your home and see what could use a little upcycle?
Warmth, Texture, Glamour and style; we have it all in our new 2014 Autumn Winter collections. Learn more about our unique and sought after ranges to update your home with a style which suits you.