Saving energy around your home
Lighting plays a functional and decorative role in our homes. There are lots of options to choose from when picking the right light bulb for your home while also saving energy.
Types of bulbs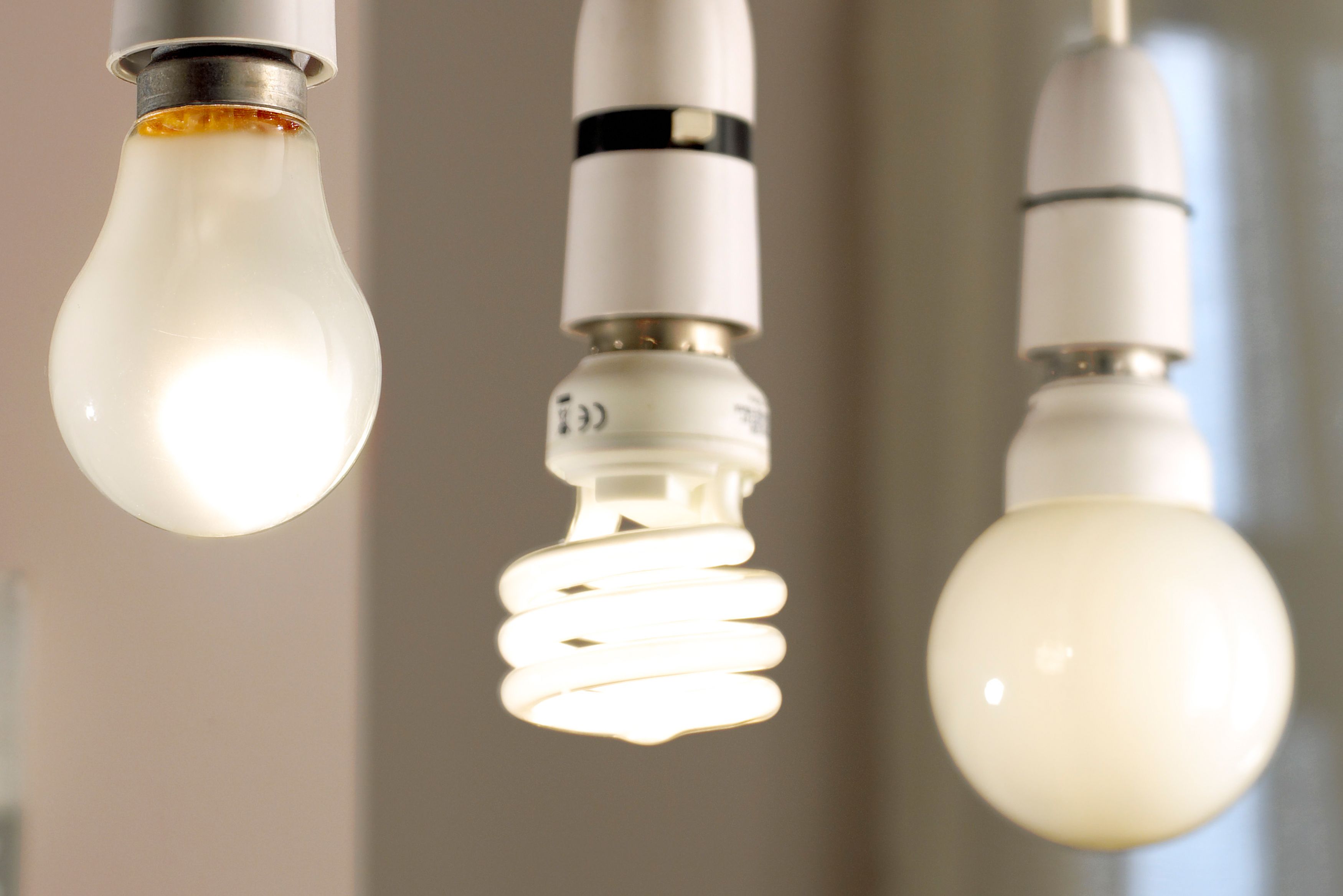 Let there be light bulbs
Halogen Eco, Compact Fluorescent (previously known as Energy saving light bulbs) and LED light bulbs are all modern technologies that will help save energy, compared to the old incandescent ones. Some are also really good for the planet, and your pocket!
Each technology has its benefits and different look or "glow". These new bulbs help the environment as they reduce your carbon footprint - now that really is a bright idea.

A light bulb moment
LED light bulbs have a super low running cost and can use up to 90% less energy than incandescent bulbs. As well as being cheap to run they also provide full brightness straight off, no warm-up time needed. They also last much longer than traditional incandescent bulbs. You can now have fast, bright light and pay less on your electricity bill.
Compact fluorescent light bulbs do take slightly longer to light up, but improvements in technology mean they are still much faster than they used to be.
Did you know? Compact Fluorescent bulbs produce the same amount of light and are as bright as traditional incandescent ones but use approximately 80% less electricity? They can also last up to 10 times longer than traditional bulbs.
Halogen eco bulbs produce a familiar warm light– brighter than a standard bulb of the same wattage. Ideal for bringing out the detail of interiors, they can be used with a dimmer switch and make particularly good reading lights, perfect for curling up in bed with a good book. You can also get reflector bulbs that produce strong directional beams of light; brilliant for use in kitchens as their shape allows you to get creative with positioning, and make it easier to see what you are cooking.
Don't forget... to stay safe when adding or removing light bulbs. Make sure the switches are turned off and the bulbs have cooled before you touch them. Never take risks with electrical safety.
A change is as good as a rest
Now all your light bulbs have been changed you can sit back and enjoy your lighting. Maybe it was just the thing you needed to refresh your home, or maybe it has highlighted a project or two that you need to do. Whatever style of lighting you want; there is now an efficient bulb to match.
Time to brighten up your home.