What's your style?
Creating a home that's a reflection of you and your family gives it that personal touch. It is the little things that make you smile when you come home after a long day at work, when the weather is miserable or when that Sunday morning calls for a lazy lie in, so your home needs to be built around you.
Lighting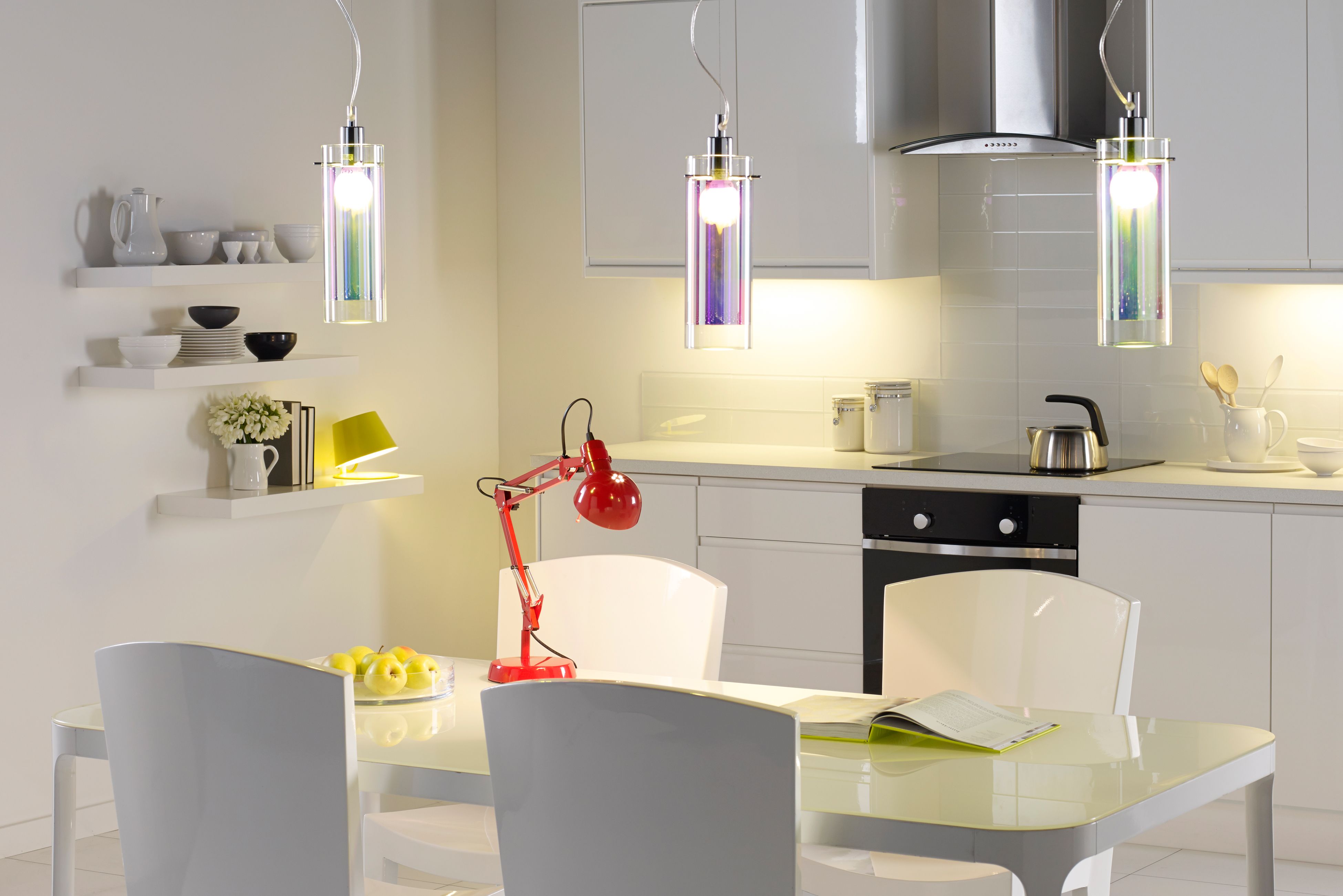 The latest home décor magazines and inspirational online blogs are packed full of rich ideas to help you create the home of your dreams, but where do you start? The first step is to think about your style, what kind of atmosphere and mood you'd like to create with your home decor and how it matches and reflects your personality.
Bright, bold and brave
If you've got a playful, fun and creative personality then the style you'd be aiming for would have bright, bold colour combinations, ones that allow you to take a really creative approach to your home décor. Think daring splashes of colour like striking magenta, sunny yellows and cheeky greens.
Remember to keep it fresh and simple as you don't want to overwhelm your room – bright colours do most of the work. Subtle hints of colour can be just as bold. Choose statement wall colours and match with vibrant coloured accessories.
Top tip... why not use a dado rail to break up your room? This is ideal if you are using bright, block colours. Use different shades of paint or you could even use wallpaper above the dado rail to make more of a feature.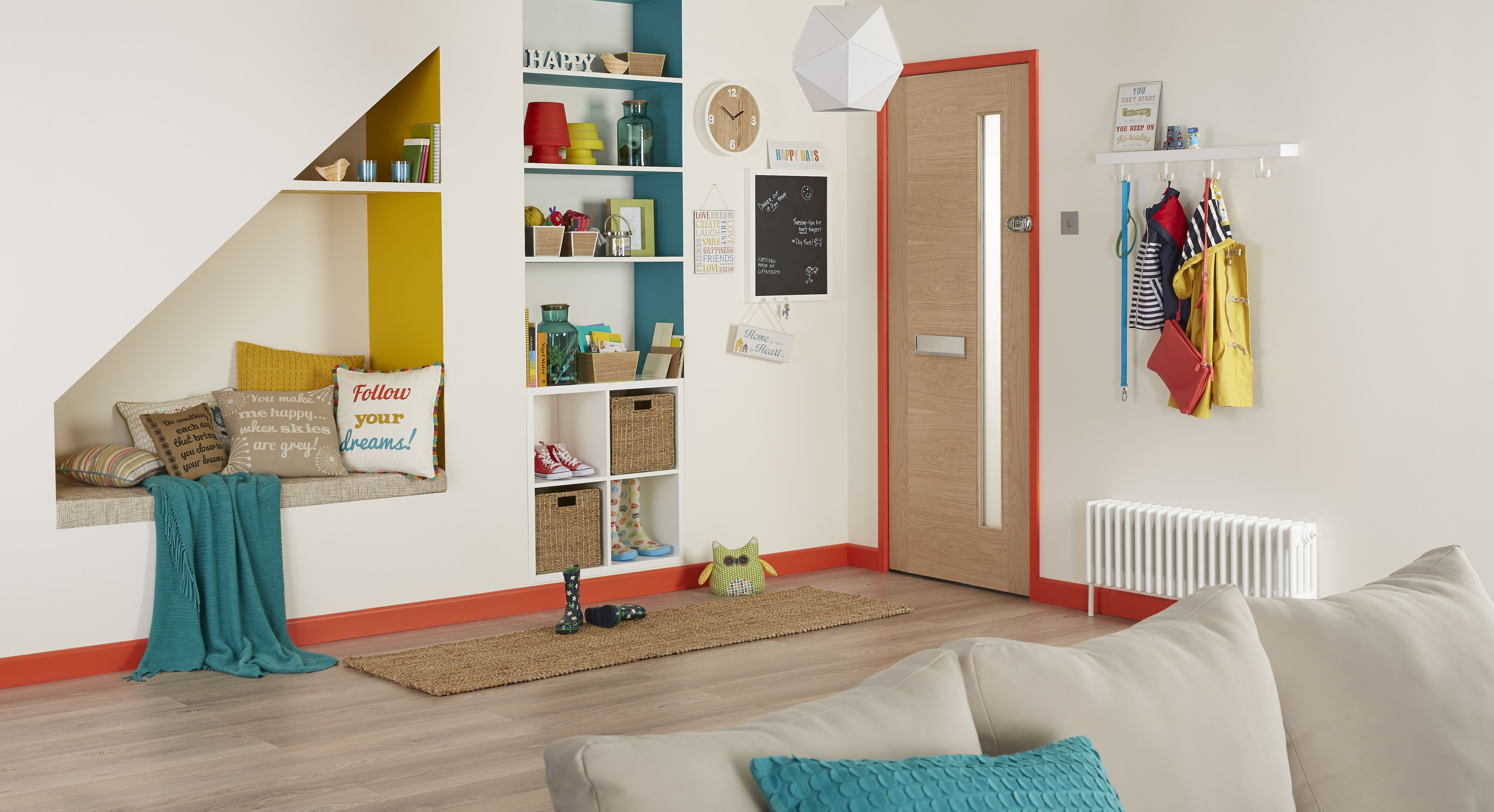 Contemporary, colourful combinations
If bright colours aren't for you but you'd still like to feature splashes and hints of colour in a room then go for a more contemporary look and feel which keeps your style simple and design-led. Think refined geometric patterns against pale colours. Opt for wallpapers with a heavy pattern and a strong look. Black and white or 'monochrome' are a killer combination and is the epitome of a modernistic, minimalist home décor and style.
Top tip... Opt for some classic art to feature on your wall. This is just another way to add a touch of your personality to your room.
Warm, natural and rustic
For a warm, natural and relaxed atmosphere, you can't go wrong with a rustic and vintage theme for your home. Picture the countryside and allow it to conjure up shades of beige and brown, white washed pieces of furniture or classic wooden pieces oozing with delightful craftsmanship. Don't be afraid to use different patterns like striped curtains or blinds to create a charming focal point in a room. Rustic is the new chic so stay right on trend with this look and feel.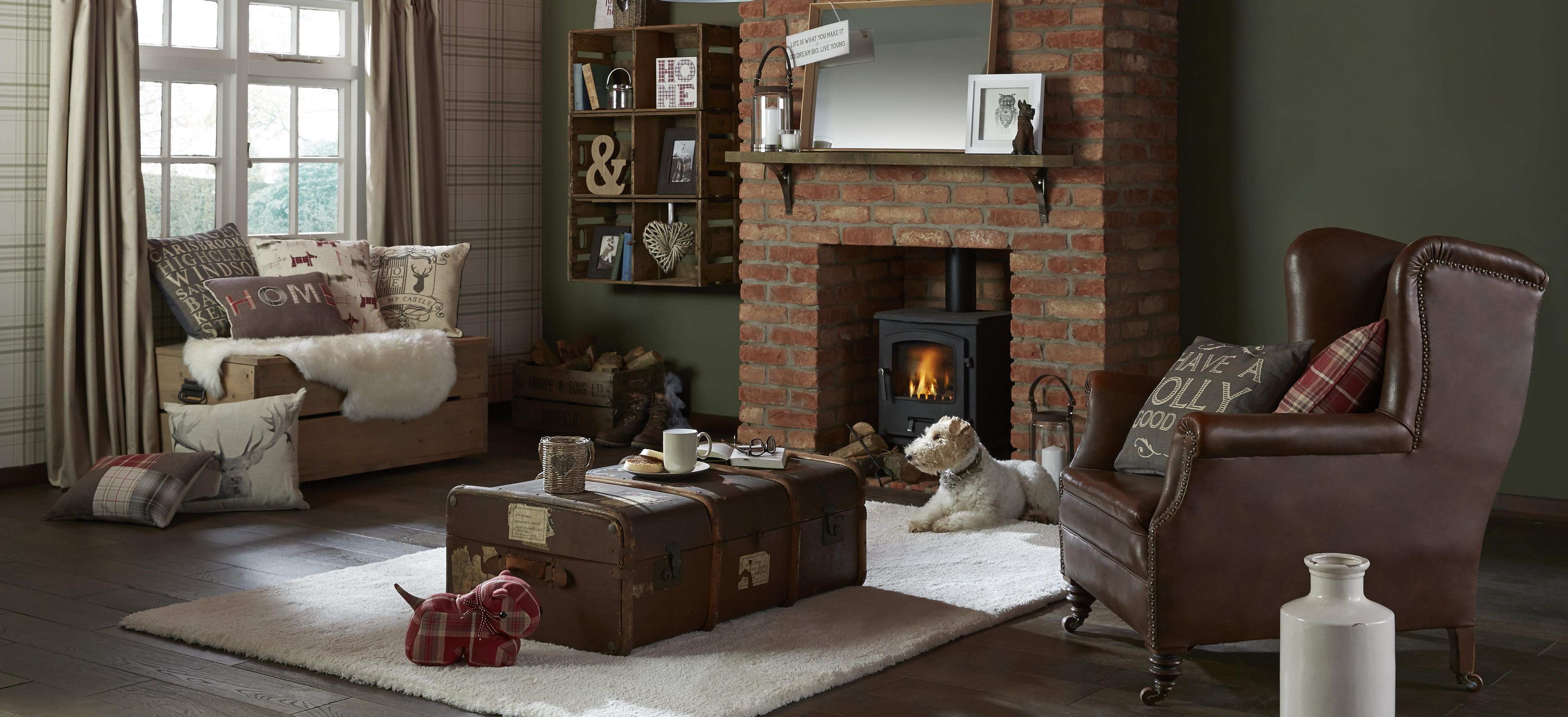 Top tip... Choose statement pieces for your room; a patterned chair perhaps or a unique lamp. Also think about 'pieces of furniture' to create a really eclectic feel in your room.
Lap of luxury
Sometimes a touch of luxury can really make your home feel special. If you lean towards a more feminine, soft and indulgent style, then this look is just for you. Recapture the elegance of the past by using soft colours such as lilac or pale blue to create an air of style and sophistication in any room. Team this up with antique furniture and period piece mirrors and wall art. It's all about creating romance and the sumptuous details in your soft furnishings will be the key to creating this look for your home. Satin pillows and patterned rugs add those final touches that are sure to impress guests and keep you smiling all year round.
Top tip... create an ornate feature wall using damask wallpaper prints and photo frames. Arrange the frames in a mismatched position on the wall to really draw attention.
Don't forget... that whatever your style is, those finishing touches will really tie everything in. Cushions, curtains, throws and rugs, all help to bring your room together.
What does your style say about you? Whatever your style make sure you let your personality really shine through your home decor.
New For Autumn / Winter 2014
Warmth, Texture, Glamour and style; we have it all in our new 2014 Autumn Winter collections. Learn more about our unique and sought after ranges to update your home with a style which suits you. Learn more