Your bathroom in lights - A guide to lighting your bathroom
Your bathroom is probably one of the most used rooms in your house. It's where you get ready every morning, get dressed, do your make-up, shave and even where you go to relax after a long day. With this in mind, the right lighting is vital.
Spots of light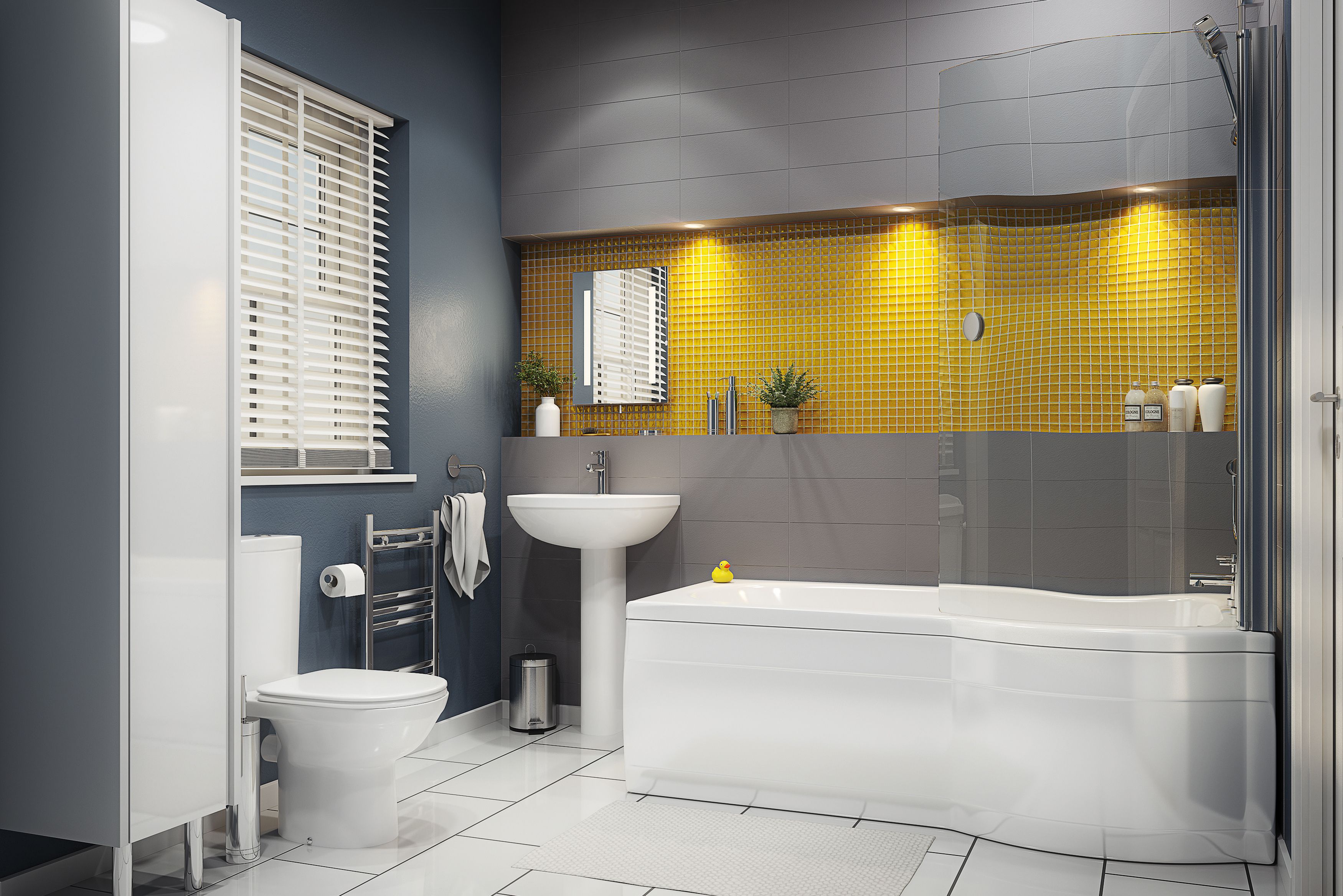 All items in this range
Guiding light
There are two main types of lighting to take into consideration; task and decorative. Task lighting is lighting which is of a functional use, like shaving or putting on your make up. Task and decorative lighting solutions can both work well on their own or in close concession. Consider your family bathroom, here you should try to mutually incorporate them as your space allows. In a smaller bathroom or downstairs cloakroom you can probably get away with just one.
Spot lights, flush lights and even semi-flush lights, can all change the way your bathroom is lit up. But which do you choose? Put simply, it all depends on how you want the light to illuminate your bathroom. A stronger spotlight is helpful for task lighting. Choose the positioning of your spotlights carefully. It can be tempting to add more spotlights but it can really overpower your bathroom when they are all lit.
Taken to task
Task is the light that you can best see yourself in. Correct task lighting at your mirror is particularly important, especially when trying to put make up on first thing in the morning. Avoid lighting above the mirror as this can cast a strong light on to your forehead and direct deep shadows below your eyes, nose and chin, scary, huh? It is also vital for those men who want to keep that five o'clock shadow at bay. The right lighting for shaving is every man's friend.
If you apply your make up in the bathroom, your choice of lighting plays a significant part in the final look achieved. This can be somewhat tricky if you have no natural light. It is worth bearing in mind that if you use artificial lighting it can make you inadvertently apply more make up. So natural lighting will equal a more natural look.
Decorate with lights
Decorative lighting is where you can inject a little fun in your bathroom. Choosing subtle, decorative lighting in your bathroom will make the early morning wake-up feel less like a chore and more of a rejuvenating and enthusing experience.
If you want to really bathe in the lap of luxury then why not opt for an LED lit whirl pool bath? Ideal for soaking those poor, tired muscles at the end of a long day.
Important... you are not allowed to have a wall-mounted switch in your bathroom for safety reasons. So if you opt for a dimmer then it will have to be fitted on the outside wall of your bathroom. But a dimmer switch for your bathroom is a great idea, especially first thing in the morning when you are just trying to wake up or to set the mood for that soothing bath.
Pull the plug
A frayed light chord can look rather unsightly but a new pull chord will refresh your bathroom in an instant. Choose a smart chrome effect chord for a sleek look or alternatively you can go for something a bit ornate, to really set your bathroom off.
Time to pull the plug on badly lit bathrooms and let your sanctuary sparkle.