Bosch Syneon
Optimum power. Maximum endurance. Intelligently controlled energy for every project. The Syneon Chip manages the perfect interaction between the Lithium-ion battery, strong motor and robust gear of the tool. Delivering best performance for every project.
---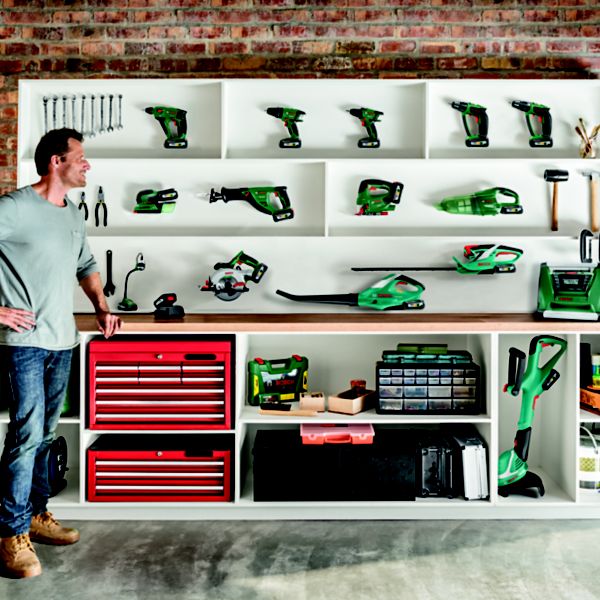 Power4All
Power4All is the cordless tool system with Syneon Chip and Lithium-ion technology for an entire family of Bosch Home and Garden Tools. Achieve top performance with a single, powerful 10.8V, 18V or 36V battery that is compatible and interchangeable with cordless tools of the same voltage battery. There is an extensive range of tools to choose from, including drill/drivers, combi drills, rotary hammers, jigsaws, sanders, LED worklight, radio and even grass trimmers and hedgecutters. This versatile way of combining the tools with one battery gives you complete control and power to optimise the work inside and outside your home.
---
Syneon Chip technology
Bosch's innovative Syneon Chip technology forms part of a unique electronic control system that efficiently manages the coordination of battery, motor and gears within your tool, delivering optimum power and maximum endurance for the task at hand. This intelligent Syneon Chip delivers the perfect amount of energy required for your project and can be found in Bosch cordless Lithium-ion 10.8V, 18V and 36V DIY products.