Mac Allister
At Mac Allister we are convinced that with the right tools anyone can be an expert, and that's why we've designed ours with simplicity in mind. Intuitive, unfussy and reliable, the entire Mac Allister range is engineered for ease of use. And with a selection that stretches from power tools to pliers, we've got all the kit you need to get the job done, indoors and out.
So for tools which take the hardship out of home improvement, Mac Allister helps you to enjoy all the satisfaction of DIY without the stress to go with it.
Our guarantee
Mac Allister gives you the reassurance that your tools will glide through those DIY jobs for years to come with a free extended warranty on all Mac Allister power tools.

Power Tools

Achieve expert results with our quality power tools range. From superfast battery charging technology, to smart torque with memory function, you can rely on us to deliver the right tool for the job. And with an extended guarantee across the entire range, we're confident you'll find room in your tool kit for Mac Allister.
Shop Mac Allister Power Tools
Hand tools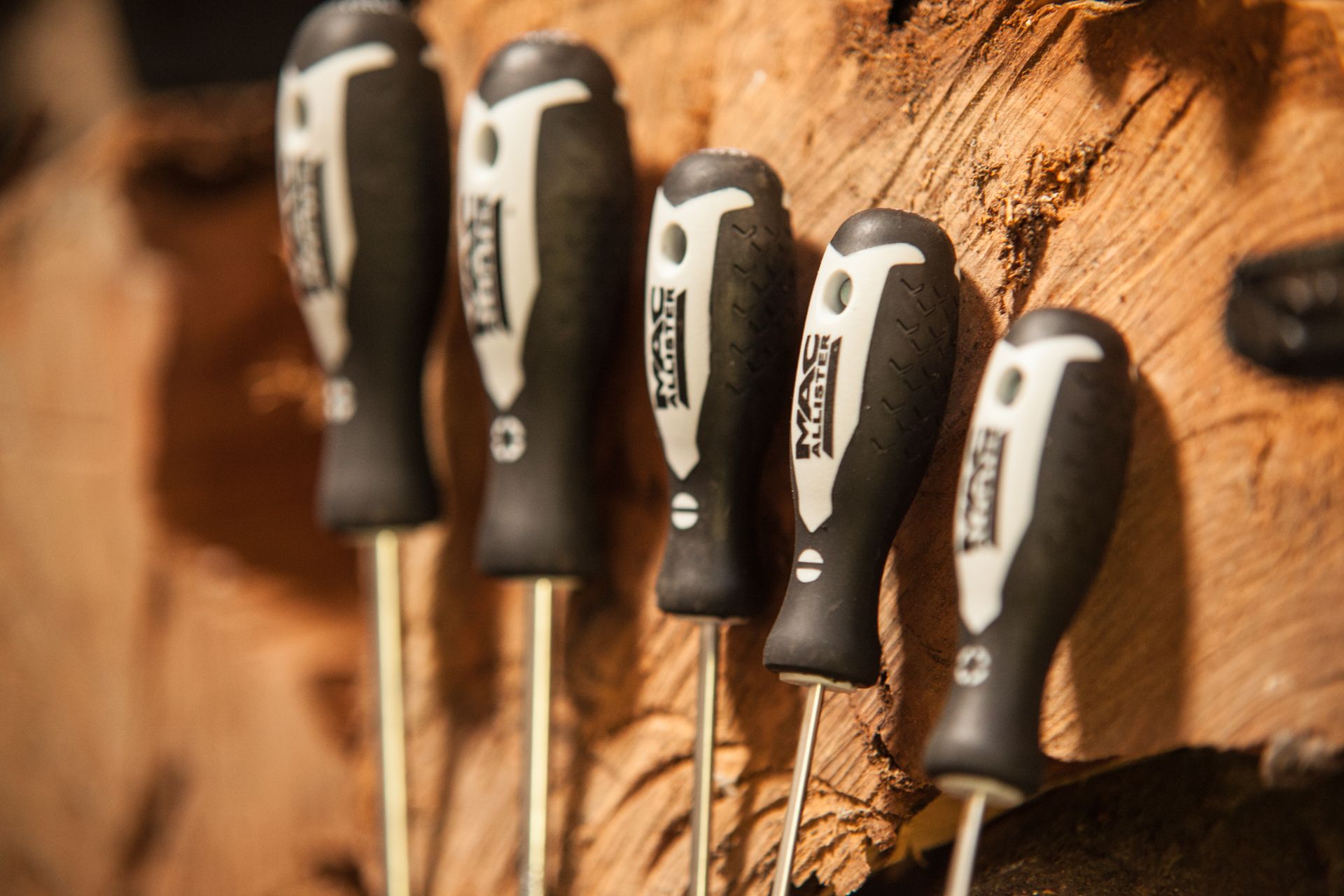 From hammers and pliers, to screwdrivers and socket sets, each of our hand tools has been engineered for ease. That's why when we're putting together your new kitchen cabinet, or simply sawing wood from scratch, you can count on us to give you the satisfaction of a job well done.
Shop Mac Allister Hand Tools
Garden power

Keep your garden tidy through the seasons with the outdoor power range. From our 1600W slide and go electric lawnmower, to our high performance petrol products, you can trust to come up with the solution to tackle your outdoor space. What's more, we don't cut corners and we never compromise on quality, our tools are built to deliver on performance, for you, whatever the task in hand.
Shop Mac Allister Garden Power Tools
Tiling tools
Whatever your decorating task, you'll be sure to find Mac Allister has just the right hand tool for the job. From tile cutters to tile nippers, our extensive range offers a wide selection of tools, built for ease and durability you can trust.
Shop Mac Allister Tiling Tools
Help Services