Vinyl Flooring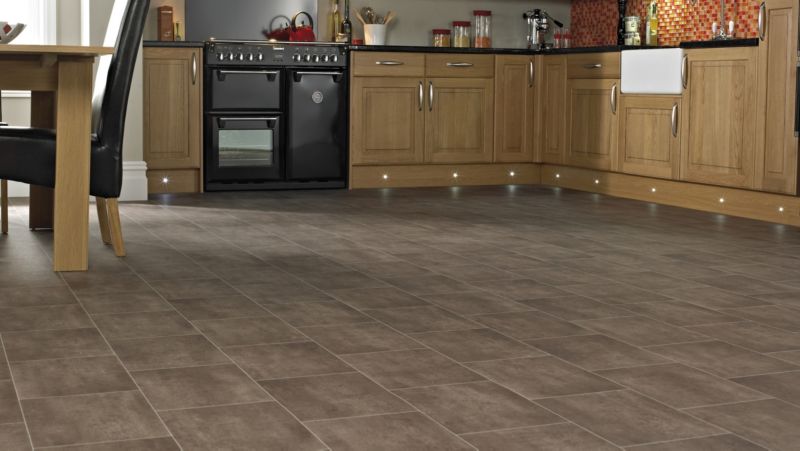 Sheet Vinyl

Durable, versatile and easy to clean, vinyl is an ideal flooring choice for any room.

View Sheet Vinyl

View the Flooring brochure (opens in a new window)
Vinyl Flooring
It's almost too good to be true – but it's not. These days vinyl flooring is top quality and you can use it to create amazing effects with minimum effort. You'll be amazed at what's available at B&Q – we've got one of the best selections around. So let us help you finish off your kitchen, bathroom, hall or conservatory project in no time and with a huge amount of style.
Have a close look at our amazing sheet vinyl range. This clever stuff allows you to choose the exact length needed for the job so you don't waste time, money or materials. Or how about our equally flexible vinyl tiles and planks that are super easy to lay and super easy to look after? Use vinyl planks to create the look and layout of a wooden floor that will wow the neighbours.
You can even create a vintage parquet floor with our brilliant parquet vinyl tile. And there's a very convincing antique oak effect tile too. Make your bathroom floor look intricate and like it took days to create with our fantastic mosaic tiles – some are even self-adhesive to help you get the job done yesterday.
The sky's the limit when it comes to flooring at B&Q. We've got all the best products around here for you in one place – it's all you need to succeed.