Decking - plan, build, maintain
Zoom: [image description]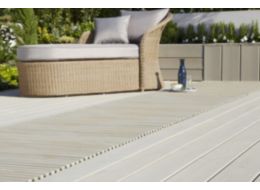 Whether you are looking to create an outdoor entertaining area, or want to create raised levels and structure in your garden, decking is a great choice. Decking can be easily adapted to suit uneven surfaces and requires less hard landscaping than paving. You'll also find that we have deckboards available in a wide range of materials, which make it easy to select the right product for your budget and needs.
Project Article Tabs
Buyers Guide
Buyers Guide
There are a variety of materials and design to choose from when you are shopping for your decking project. Different materials have different benefits and our Buyers Guide will talk you through each. Click on the Decking buying guide title below to learn more and watch our video advice.
Buyers Guide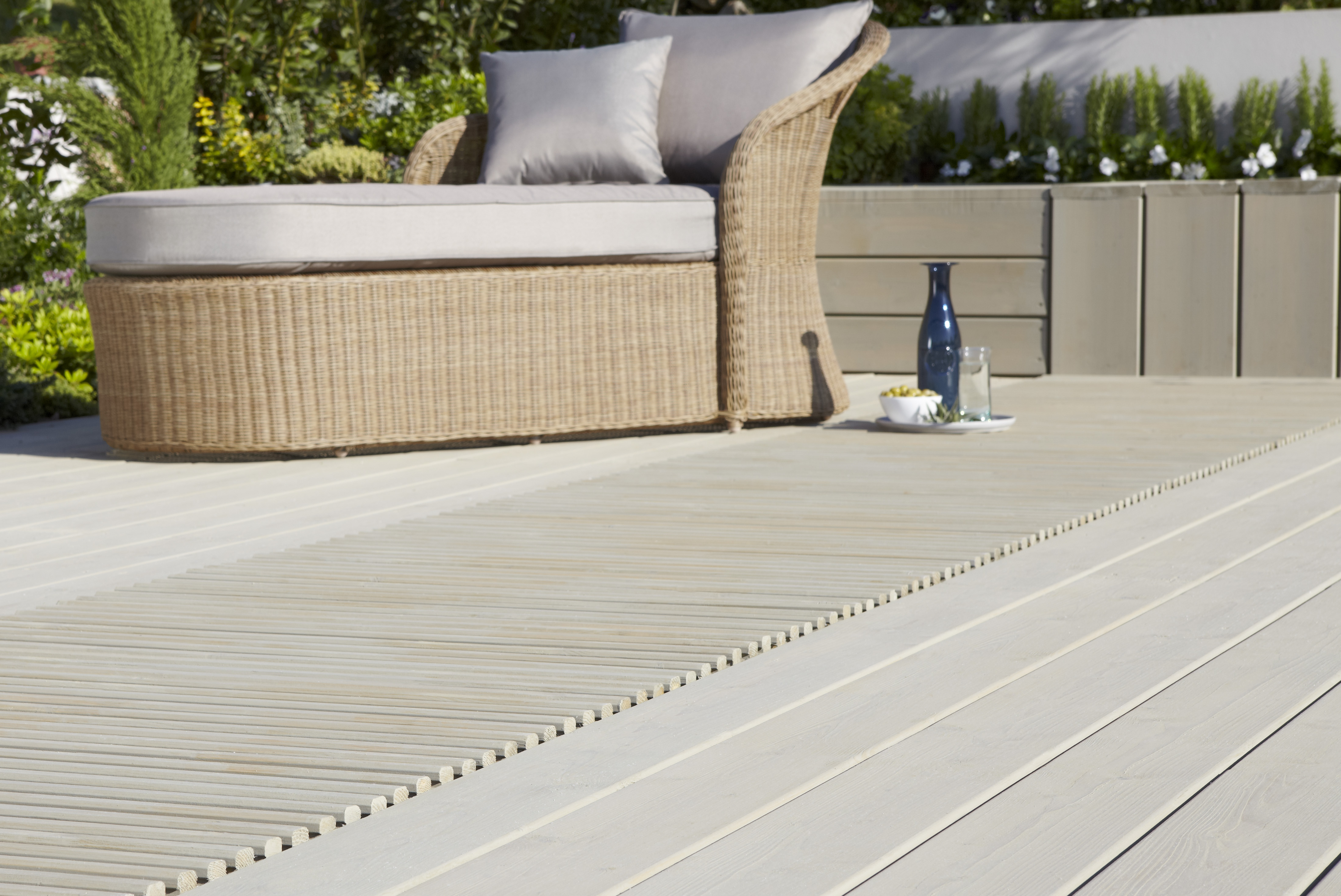 A decking area can really transform your garden. It can give you valuable extra space for entertaining your friends and family, a great outdoor dining area or simply a pleasant spot to relax in. Often fitted as a raised platform directly onto the back of your home, it makes a good transitional space between house and garden.