Decking - plan, build, maintain
Zoom: [image description]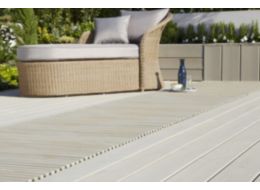 Whether you are looking to create an outdoor entertaining area, or want to create raised levels and structure in your garden, decking is a great choice. Decking can be easily adapted to suit uneven surfaces and requires less hard landscaping than paving. You'll also find that we have deckboards available in a wide range of materials, which make it easy to select the right product for your budget and needs.
Project Article Tabs
Buyers Guide
Buyers Guide
There are a variety of materials and design to choose from when you are shopping for your decking project. Different materials have different benefits and our Buyers Guide will talk you through each. Click on the Decking buying guide title below to learn more and watch our video advice.
Buyers Guide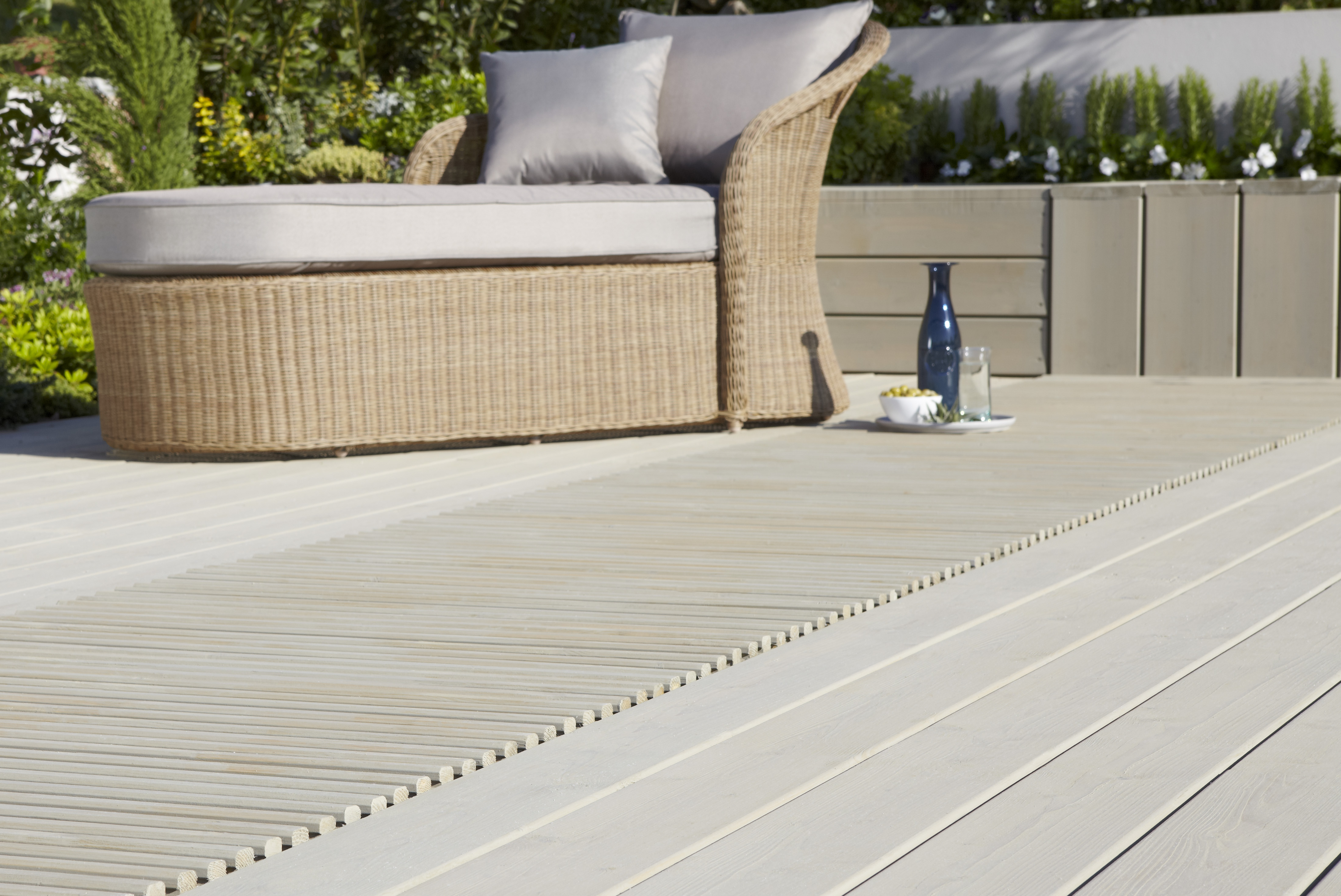 Attractive and practical, decking is a great landscaping option for outdoor spaces of any size.
It works well in large and medium-sized gardens, distinguishing a special spot for socialising or relaxing; as well as smaller spaces such as balconies and roof terraces, where it can create the feel of an outdoor oasis in the midst of the city. Decking complements modern styles, as well as more rural or country gardens. And the natural feel of timber evokes the sensation of being waterside or by the beach - perfect for that American boardwalk look. In fact, if you have, or are looking to add, a hot tub or swimming pool to your garden, consider laying a decked border around it - we offer low-slip boards which are ideal for this very purpose.
So whether you're tackling a small-scale decking project or something more substantial, we're here to help you find the right decking for you and your space.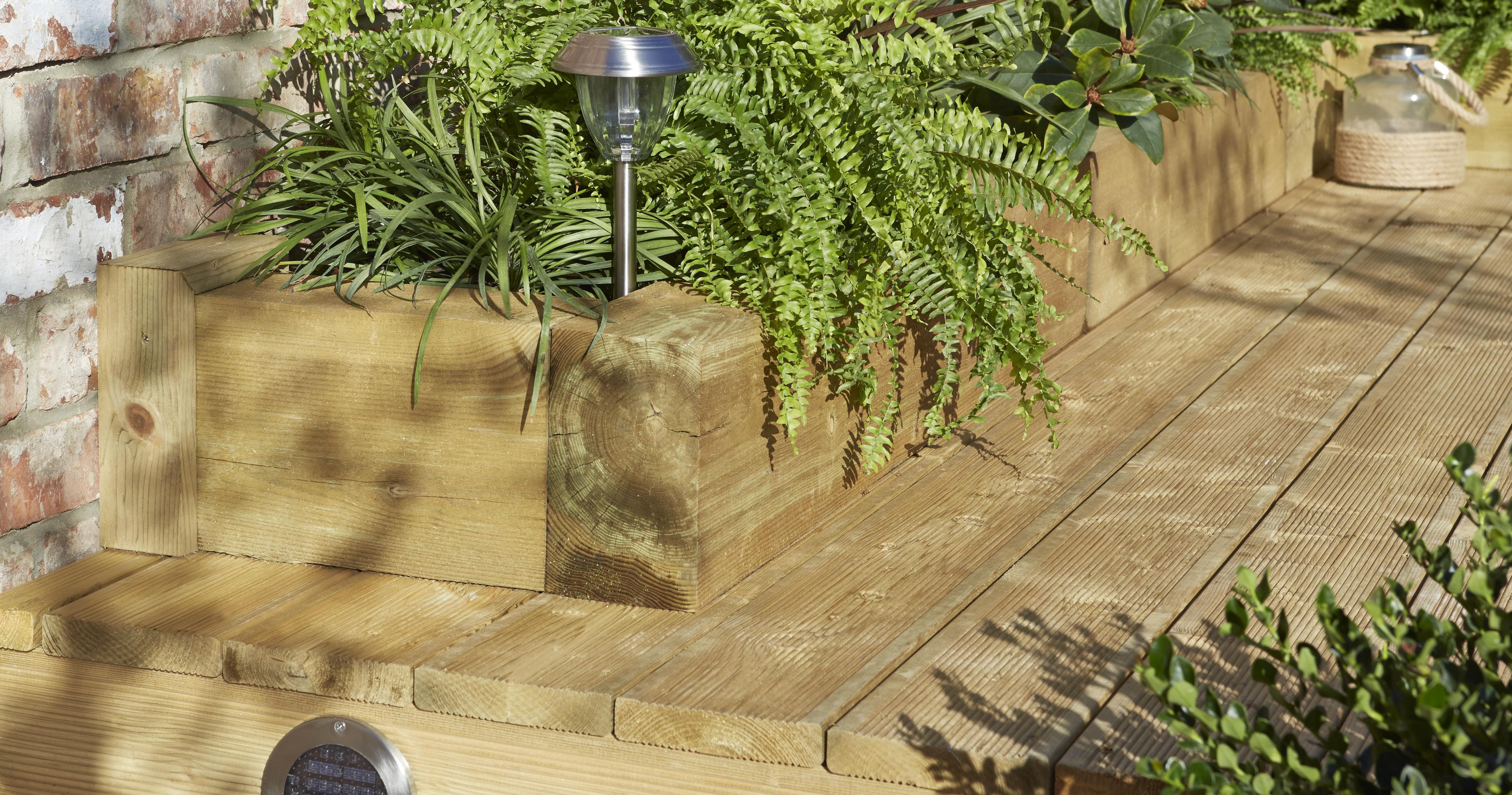 Plan your deck
It's essential to do your preparation before beginning your decking project – whether you're starting from scratch or are updating what you have currently. So check out our step-by-step guide to planning your decking, it'll steer you in the right direction before you start buying any boards and fixtures.