Kiddie's Outdoor Kingdom
Zoom: [image description]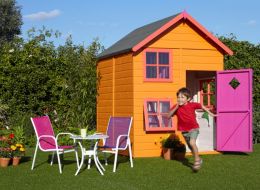 It doesn't take much to encourage children to get outdoors and enjoy all that your garden has to offer. It can be as simple as getting them to learn about growing vegetables and plants with the help of our planting calendar or you can turn your garden into their own little kingdom. We have lots of help and advice on how to make room for the little ones in your garden.
Project Article Tabs
Planning
If the play house option is appealing, do this at the very start of the summer this way they can really make the most of their very own home. Let them choose the right wood paints and maybe some cushions, throws and kids garden furniture to make it really homely.
Grow your own can be great fun, if it is late in the season, you can still pick up shrubs which should be baring fruit that will still need care. Children's sized garden tools are available, but ensure children are supervised while using these.
Why not combine the two activities and dig a flower boarder around the play house. Bedding plants create an immediate flourish to any garden. You can then plant pots or stones to brighten things up even more with sample masonry and craft paints.
Buyers Guide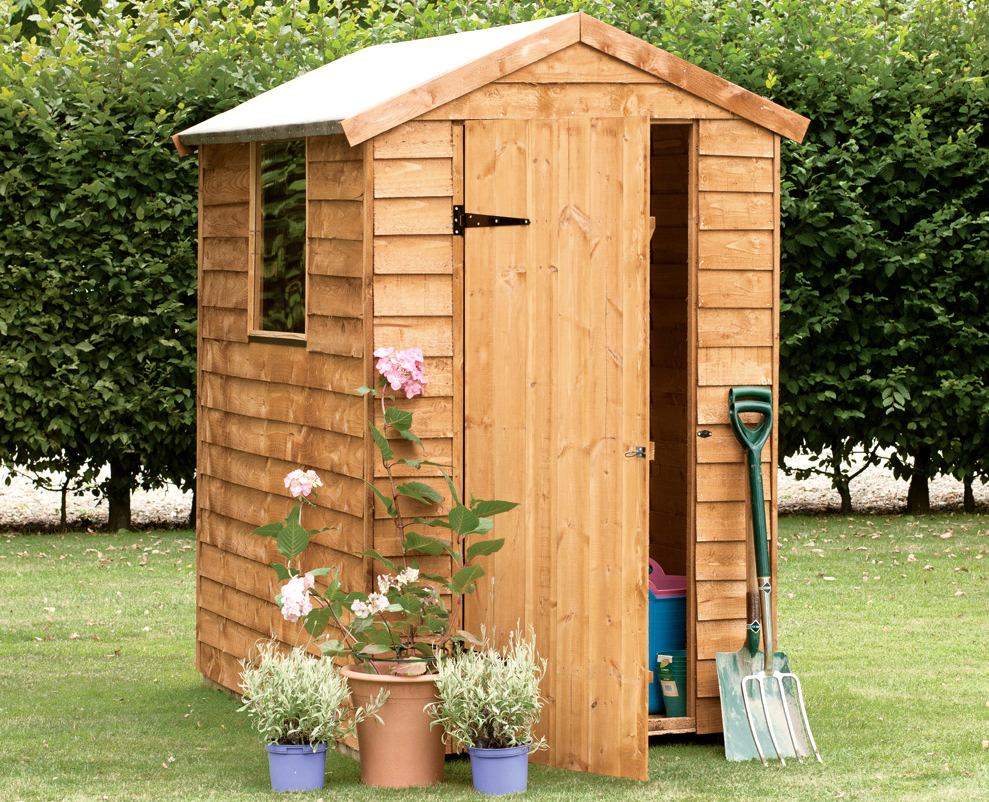 The garden shed should not be overlooked when it comes to planning your garden. Choose the right size and style, and it will blend into the look of your garden seamlessly. But more than that, it can help prevent your garden looking cluttered by hiding away all of your tools, toys and equipment - giving you extra room to enjoy.
We have a wide range of sheds to suit your needs, whatever they may be. Whether you're replacing your old shed, searching for shelter when busy with the odd outdoor job (like planting pots or filling bird feeders), or looking for a quiet spot to sit and relax – we have something for you. We also stock suitable storage solutions to ensure that your space stays organised, as well as security ideas to protect your valuables.
Read our guide and let us help you find the ideal shed for you and your outdoor space.