Plan your Kitchen with B&Q
Zoom: [image description]
At B&Q we want to ensure that creating your dream kitchen is made as easy as possible. We have a range of services and information available which can help you dream up your kitchen. We are then on hand to then deliver and build it into the heart of your home. Whether it's contemporary, modern design or you've been inspired by traditional countryside, our friendly consultants will help you to plan and design your kitchen for free and B&Q's home fitting and installation service will help your kitchen dreams come true. Design and plan your kitchen makeover with us and make the kitchen the whole family's favourite room in the house.
Project Article Tabs
Kitchen Ideas
Every project begins with an idea, so think carefully about what you want to see at the heart of your home. B&Q have loads of places to look for inspiration. Browse online to see our beautiful kitchen designs and select your favourite pieces of décor. Alternatively, pop into one of our stores and make your way to the showroom to get the feel of how your project might fit in your home. Need more ideas? Click through our Pinterest boards, where we've collected home improvement ideas and feel inspired by the things we love.
Inspiration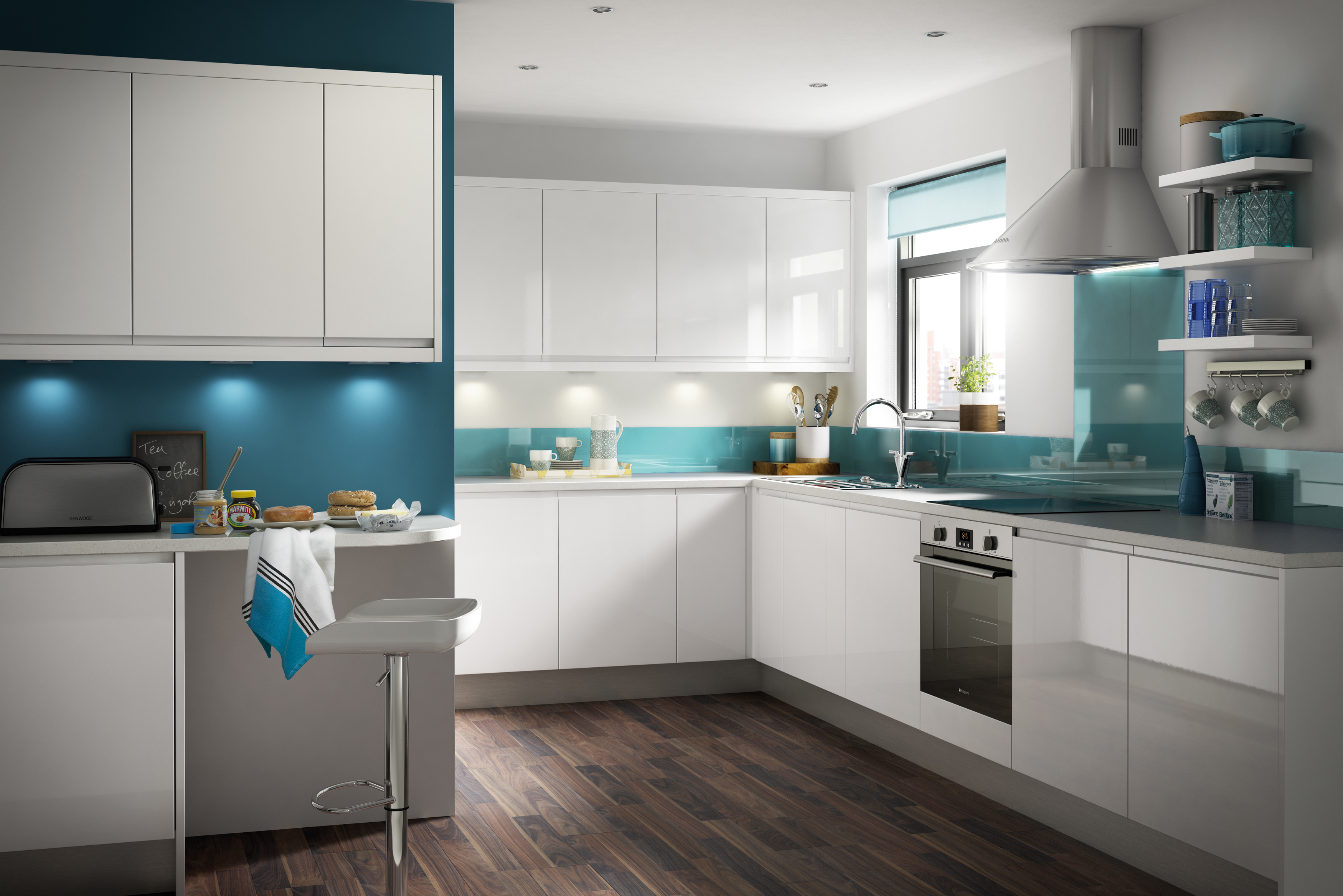 More than just a place to cook, more than just a place to eat; your kitchen is your space to relax, entertain and catch up with your family. B&Q can help you with every step of your kitchen project.
Things To Consider
From modern walnut style to classic cream design, we have combined the latest trends and ideas to help you make the decisions that are right for your home. Make sure you look at our
Plan Your Kitchen
After browsing our Brochures, Pinterest and range of Inspirational Articles you should be feeling inspired and full of ideas for your new kitchen. Whether you dream of dark woods and traditional finishes or sleek contemporary style to suit your busy lifestyle, the next step is to book a free consultation in your local B&Q store.

One of our freindly, expert consultants will work with you, guiding you through the process of turning your kitchen ideas into reality.
The way your family uses the space will determine how best to design your kitchen. Are you looking for space saving solutions? Is this a relaxing space to cook or a family area, complete with space to dine? All your needs will be factored into the design you create together - the kitchen is after all, the hub of your home.
If you need to spread the cost out design consultant will advise on the B&Q finance package which will best suit you.
Installation of your dream kitchen can also be arranged or discussed with the consultant at any time. Our Homefit service is fully accredited and provides a workmanship guarantee for 5 years.
Our experts are just that - experts! They come complete with handy tips and design ideas to make your kitchen right for your family - we don't plan your kitchen for you, we design it with you!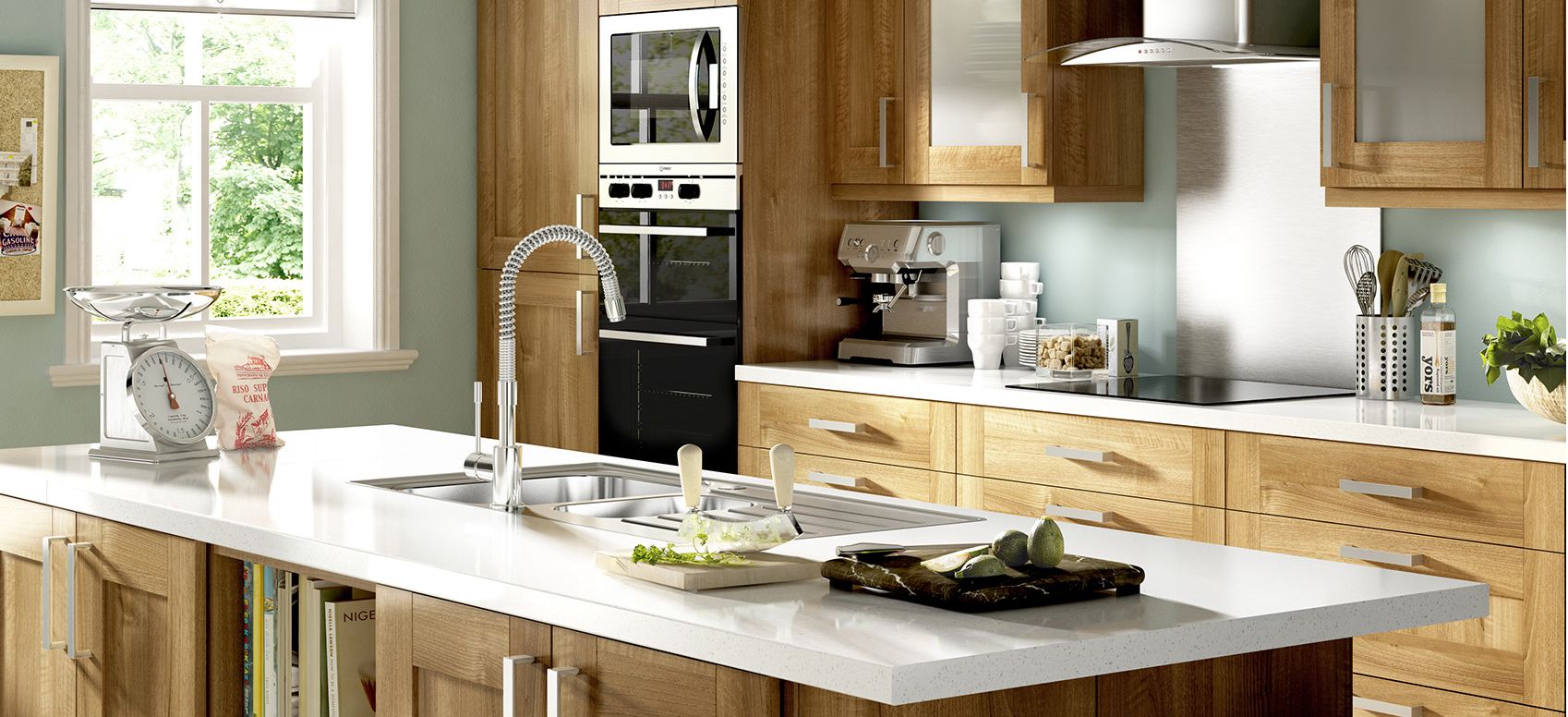 What to expect at the consultation? You will be advised on:
Your kitchen design - from inspiration to design, we will look at every aspect of the space, from awkward unused corners and colour choices to worktop finishes and flooring
Finance options - payment protection from the first payment
Installation service - we can manage every step of the project for you, from building regulations to plumbing and installation
Preparing for your consultation, what do you need to bring?
Measurements - use our handy 'how to measure your room' guide and graph paper Download now
Photographs of your kitchen - this helps give our experts a visual idea of the space, as well as giving them a sneak peek into how your family lives
Your ideas / vision - bring anything you think will represent your desired vision, whether that be an individual object or a link to one of our pinterest boards
What do you receive?
A 3D hard copy of your kitchen design
An itemised quotation - including installation
A second copy of your 3D design via email - you can share it with friends and family online
Before your appointment, why not head into one of our stores? You can get a feel for materials and finishes in one of our kitchen displays or head to the 'How to' tab for practical ideas and kitchen planning tools.
Learn more about our Finance Options

Buyers Guide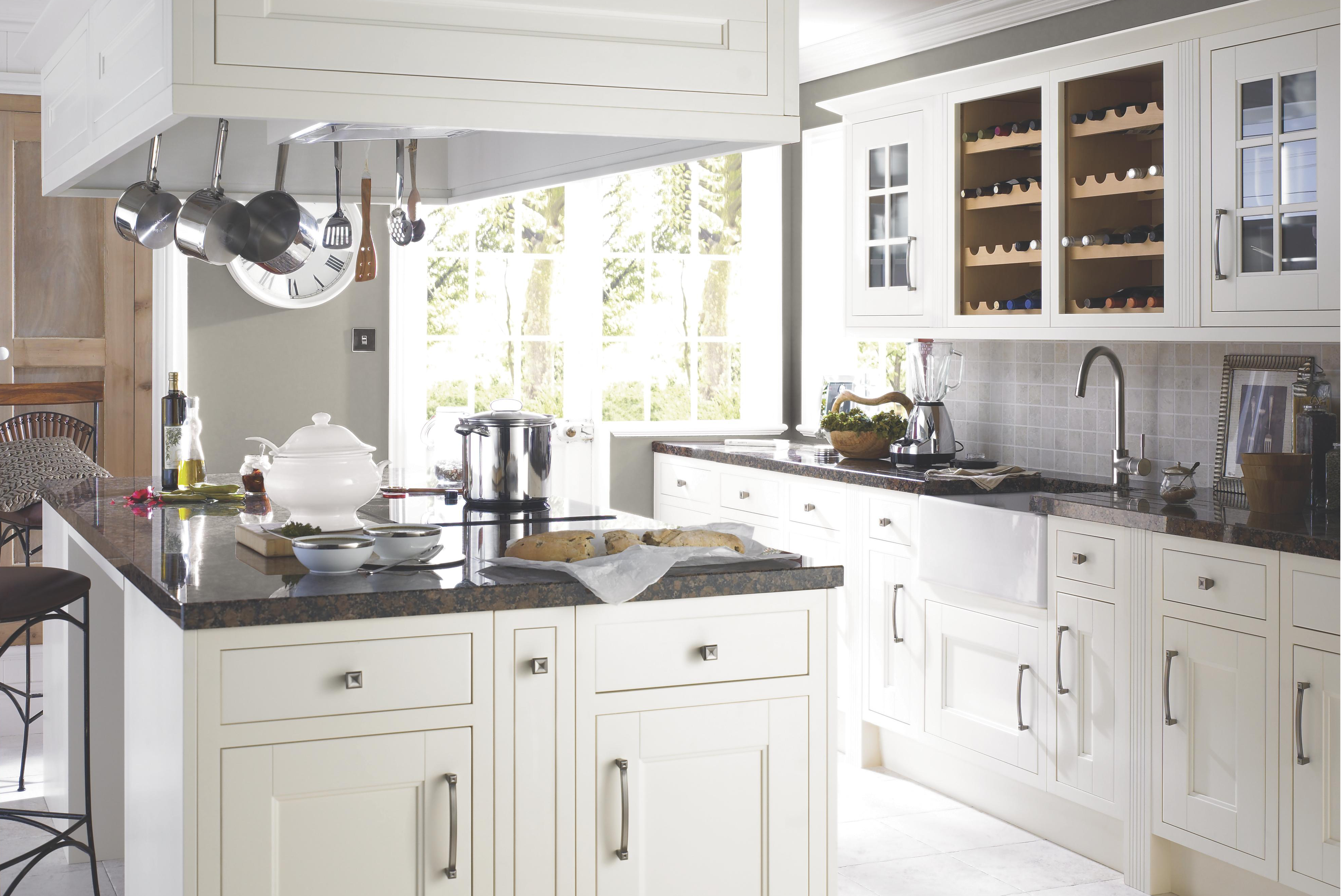 Our IT Kitchens and Cooke & Lewis flat pack kitchen cabinet ranges are tested and approved to British Standard BS6222 - achieving the highest standard (Level H) for heavy duty domestic use. Made exclusively for us in Devon from a mix of recycled and British-sourced new wood, they give you sturdy storage throughout your kitchen. Understand which range is best for you and what makes our cabinetry different.
BTU Radiator Calculator
Your results
BTU per hour: