Plan your loft project with a little help from B&Q
Zoom: [image description]
Transform your loft space with our practical advice. Plan ahead and choose where key elements will go. Consider roof windows, insulation, staircases and even lighting. Finish your loft conversion with colours that work with the light and space you've created. Get stuck into a project that will have a dramatic effect on your home.
Project Article Tabs
Ideas
Inspiration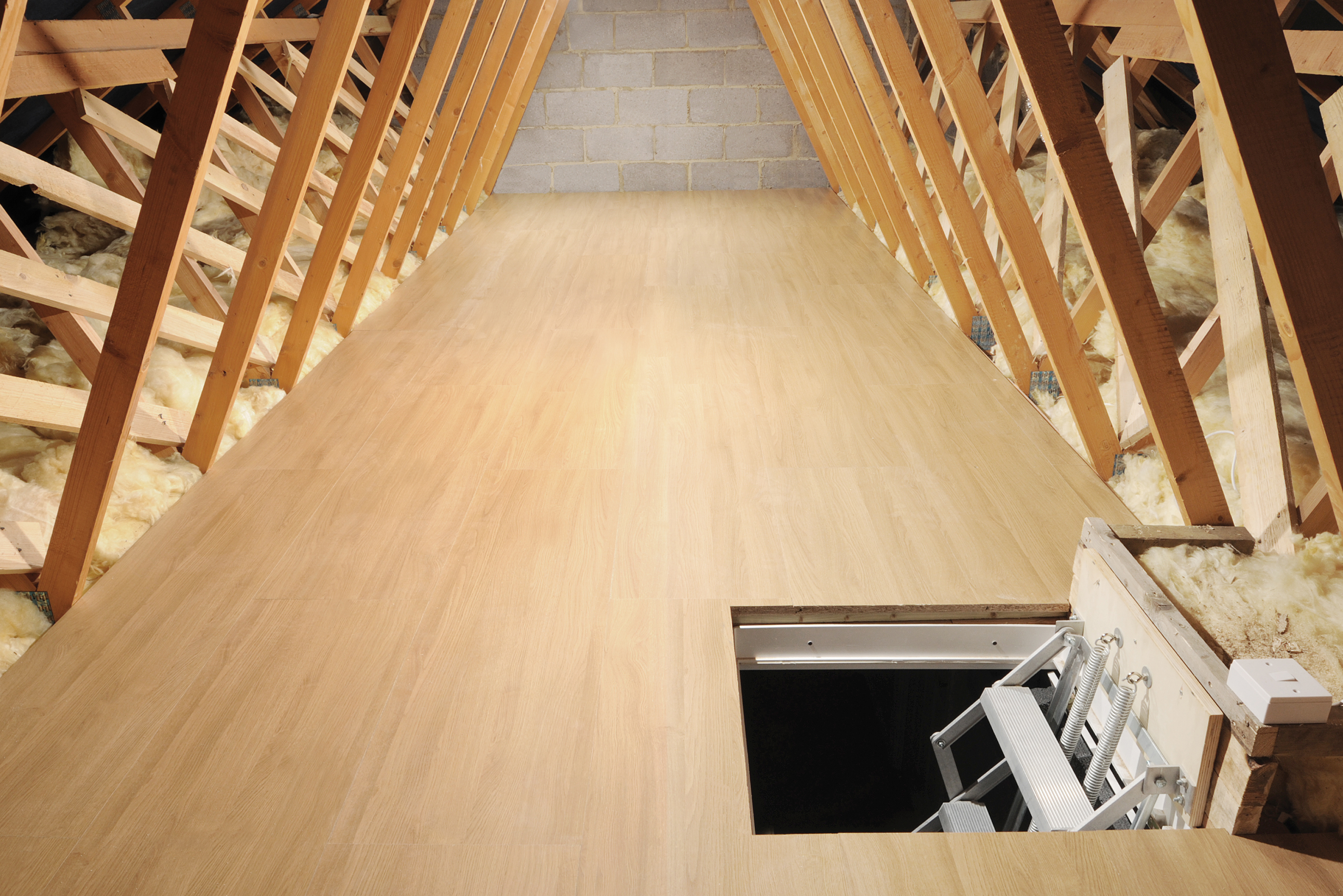 If you're currently struggling for a space in your home then look up. With careful planning, imagination and a little help, your loft could be an exciting place, giving you valuable extra space to the home you love.
Planning
Whether you are clearing out your loft or converting it into a usable space, the possibilities are vast. First things first, decide how you'll use the space and understand how it is being used now. Do you have any plumbing restrictions running throughout that may be a hindrance to your project or vital that you avoid? Make sure you know your limitations before starting a project.
A job like this can seem quite daunting, but just like others, when you get started, it'll soon take shape. Storage is important in a loft as it can sometimes be a bit of a dumping ground for items that only get brought out once a year or so, but with clever storage solutions you create a room with dual functions. Flooring is also key here; hardwood or laminate will give a sleeker finish and can add the impression of space, which is a key if your loft, like most, has a low ceiling.
Buyers Guide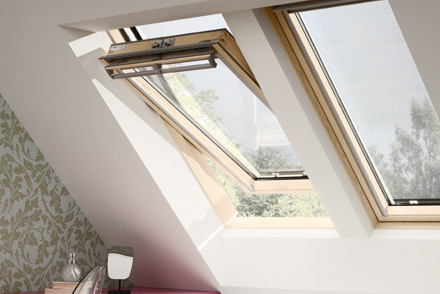 Adding roof windows can instantly transform spaces into bright, usable rooms which are less reliant on artificial lighting. Whilst they're perfect for loft conversions, they can also be used to bring illumination to darker rooms and corridors in your home. Choosing the right window will help to create the most of natural light sources and the most of space in smaller rooms.
The aspect or direction a room or window faces will determine the sort of light it receives. You may prefer a brighter room if you plan to use it as a work or living space, or choose to avoid direct sunlight to keep a room cooler. To make the most of sunlight throughout the day, south facing windows are ideal. North facing windows won't capture this light, but will still receive a muted, reflected light. If you intend to use your room at a particular time of a day, take into account that east facing windows will capture more light during the morning and west facing windows more light during the evening. Once you've worked out which of these factors are most important for the way you plan to use your room, you can work out the ideal location for your windows.
Loft Insulation Calculator
Your results
You require:
00

square metres
required
This calculation is based on the dimensions you have entered for your loft space, and the current loft insulation thickness.