Bedroom
Shop Deals
Best Sellers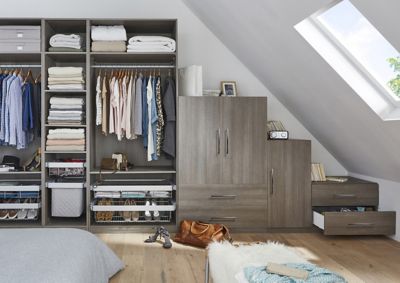 The Darwin modular furniture range is our most versatile range yet. Darwin allows you to really personalise your space with a myriad of options.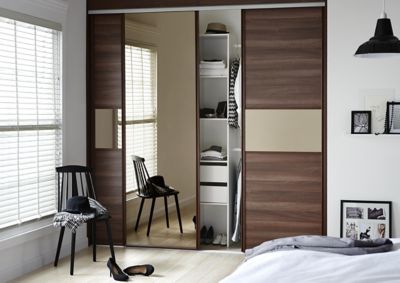 Our range of standard sliding doors come in a variety of styles to suit any home interior. We also have a tailored made to measure sliding door system.
Shop Bedrooms Essentials
Give your bedroom a makeover with the excellent range of bedroom furniture available at B&Q. Take your pick from our huge range of beds, mattresses, wardrobes, sliding wardrobe doors, bedside cabinets and bedroom storage options and furnish your bedroom, your way. Whether you're looking to replace an old bed or you're planning to refurbish the room completely with an entire bedroom furniture set, you'll find everything you need for your DIY project at B&Q.
* Price cuts on Olso & Malmo Bedroom furniture ranges ends 30th March 2017
Categories