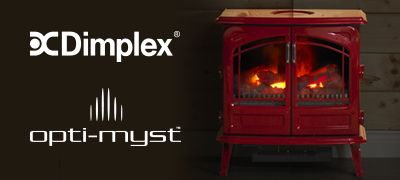 ---
Dimplex Opti-myst
Using state-of-the-art technology, Dimplex have created the most realistic 3D flame and smoke effect ever seen in an electric fire. Being electric, Opti-myst fires are also simple and convenient to use – with no installation or mess, simply plug in and enjoy from your armchair. Our safe and reliable fires are available in a range of traditional and contemporary designs to suit every home.
---
---
Why choose Opti-myst?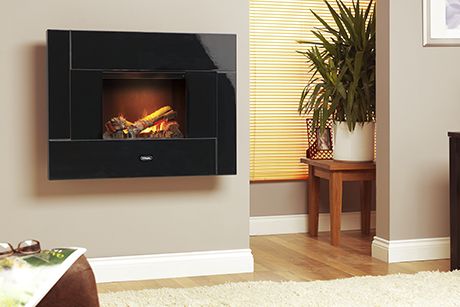 The Dimplex Opti-myst range is unlike any other electric fire you have ever seen. You can even have the Opti-myst flame effect on all year round without the heat. But when your room needs warming simply turn on the powerful concealed heater…perfect for adding heat to medium or larger rooms.
Dimplex Opti-myst fires work straight out of the box with minimal preperation, there is no need for a professionally qualified installer, no annual servicing, no mess, no hassle. There is even a handy remote control so you can switch the heater and flame effect on or off from the comfort of your sofa.
As well as being 100% efficient at point of use, there is no need for a chimney which can steal up to 50% of a fire's effective heat. The Opti-myst thermostat will automatically control heat output to avoid over-heating a room, which would be a waste heat and money.
You also can use your Opti-myst fire with the knowledge that Dimplex has taken extra care to exceed British and European safety standards, attaining BEAB approval (British Electrotechnical Approvals Board). Created from cool water, the Opti-myst flame effect is totally safe, whilst the heater comes with a built in safety overheat cut out to provide all the reassurance you need.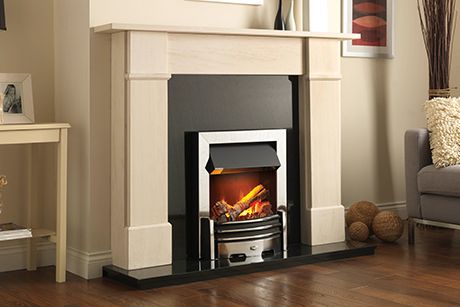 ---
The Opti-myst range