Yale smart living home alarms
The new Smart Home Alarm range takes smart home security to the next level and puts users firmly in control.
---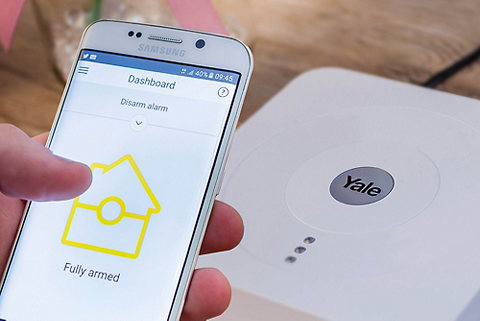 Yale Smart Home Alarm App
The Yale Smart Home Alarm App gives you control of your alarm system from your Smartphone. Download the Yale Smart Home Alarm App for complete peace of mind and knowledge that your home is secure. You can check your home anytime, anywhere via the App, and you can receive alerts and notifications if the alarm is triggered.
---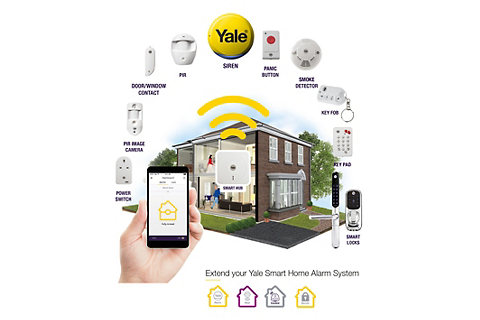 Connectivity
To create a full smart home security system, Yale Smart Home Alarms can be extended to include additional accessories, including a Power Switch to turn home appliances on or off remotely (i.e a lamp or radio), PIR Image Camera to view images of the inside your home, and even add a Yale Smart Lock to your front door, controlling them all from your Yale Smart Home Alarm app.
---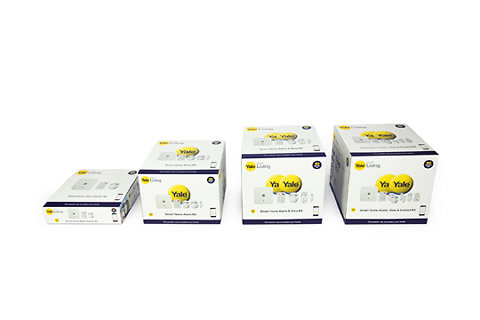 Yale Smart Home Alarms
The range consists of four new alarms and has a kit suitable for a variety of homeowners, from those wanting a starter system for a small property, to others requiring the ability to monitor multiple rooms at a time. The systems also have the capability to be part armed so you can secure the downstairs and still move around freely upstairs, or vice versa.
---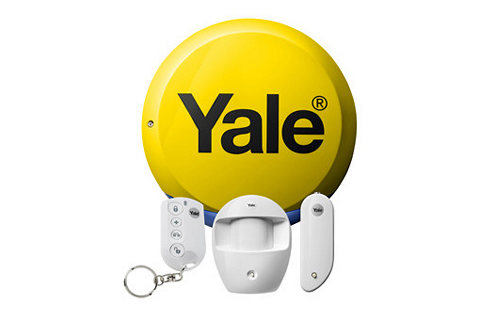 Easy Fit Series Alarm Range
With decades of experience in residential alarm manufacturing, the Yale EF-Series Alarms are a result of valuable customer feedback that was used in the design process, right through to production. Harnessing pre-programmed wirefree technology, the EF-Series Alarms doesn't require complex installation or wiring, making it the perfect way to protect your home quickly and easily. Available in three kit variants, alongside a range of accessories, the EF-Series Alarm systems allows you to tailor your home security to suit your property.
---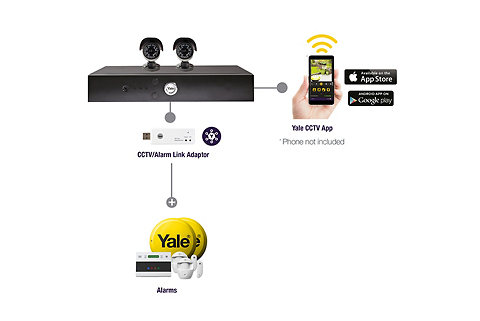 Extending Your Yale Alarm System
The Yale EF-Series Alarms can be part of a complete Yale Smart Home Security System, allowing you to control through the Yale CCTV app. Connectivity requires a Yale CCTV/Alarm Link Adaptor, which simply plugs in to your existing CCTV DVR box.
---