Canopy & stars at Crane 29 - Supported by brilliant solutions from B&Q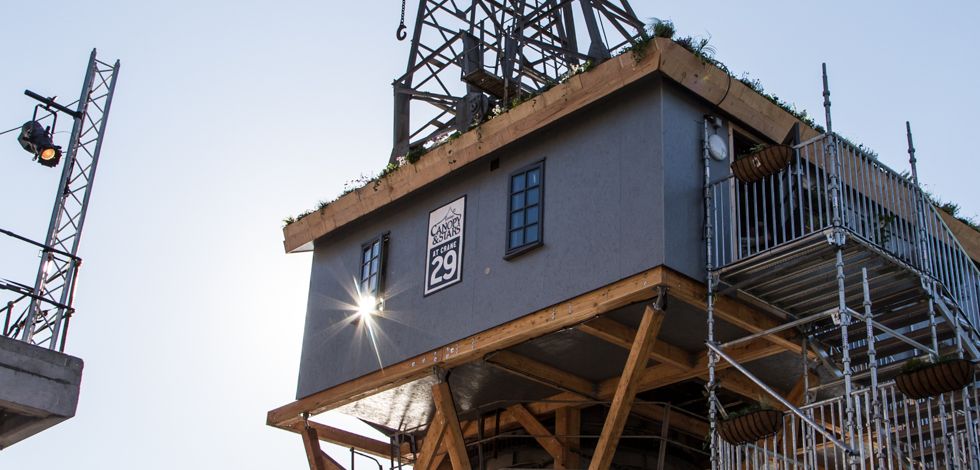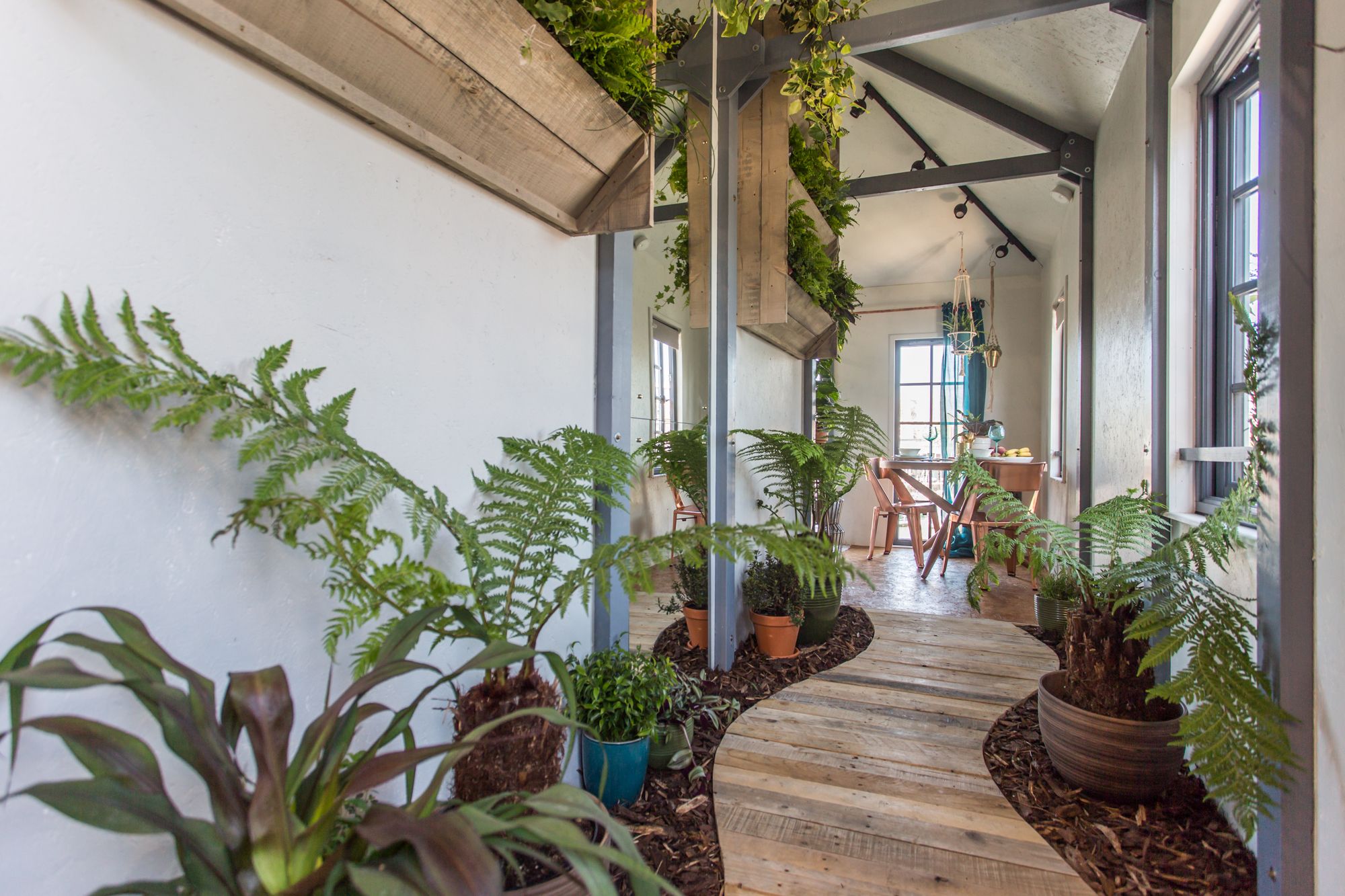 Three years of planning and design, three weeks of build, over 200 very lucky guests: Canopy & Stars at Crane 29 is an utterly unique, beautifully conceived treehouse built around one of Bristol Harbourside's iconic cargo cranes – all supported by brilliant solutions from B&Q.
Canopy & Stars at Crane 29 is a nature inspired sanctuary eight metres in the sky above Bristol. Thought to be the first of its kind, the low-impact, zero-carbon build has been completed with sustainable materials, brilliant solutions, and planting advice from B&Q, to create a veritable hanging basket of a harbourside holiday home.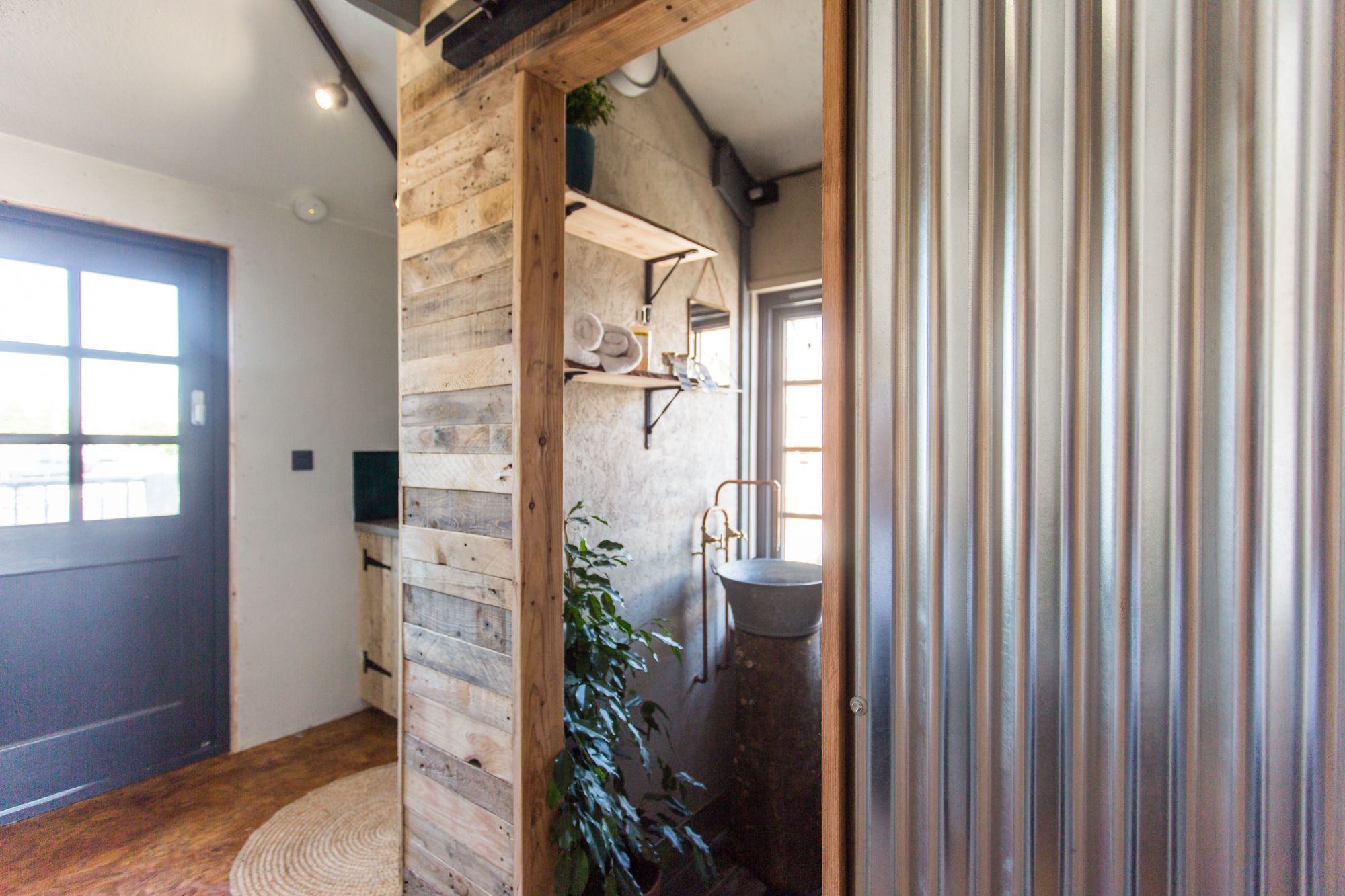 With B&Q's help and expertise, Canopy & Stars' designers have made nature a key feature of the build. One wall is lined with shelves of living plants, made bespoke by our B&Q experts, and the roof is teeming with planters filled with pollinators to attract urban bees, birds and butterflies. The whole crane provides a multi-sensory experience of textures, colours, plants, smells and sounds that work together with the architecture and interior design to evoke a feeling of calm that can normally only be found in nature. Materials inspired by the industrial heritage and the natural world were provided by B&Q, including a polished concrete worktop, taps created from copper piping, wooden flooring in the bathroom, wool rugs, and natural jute mats.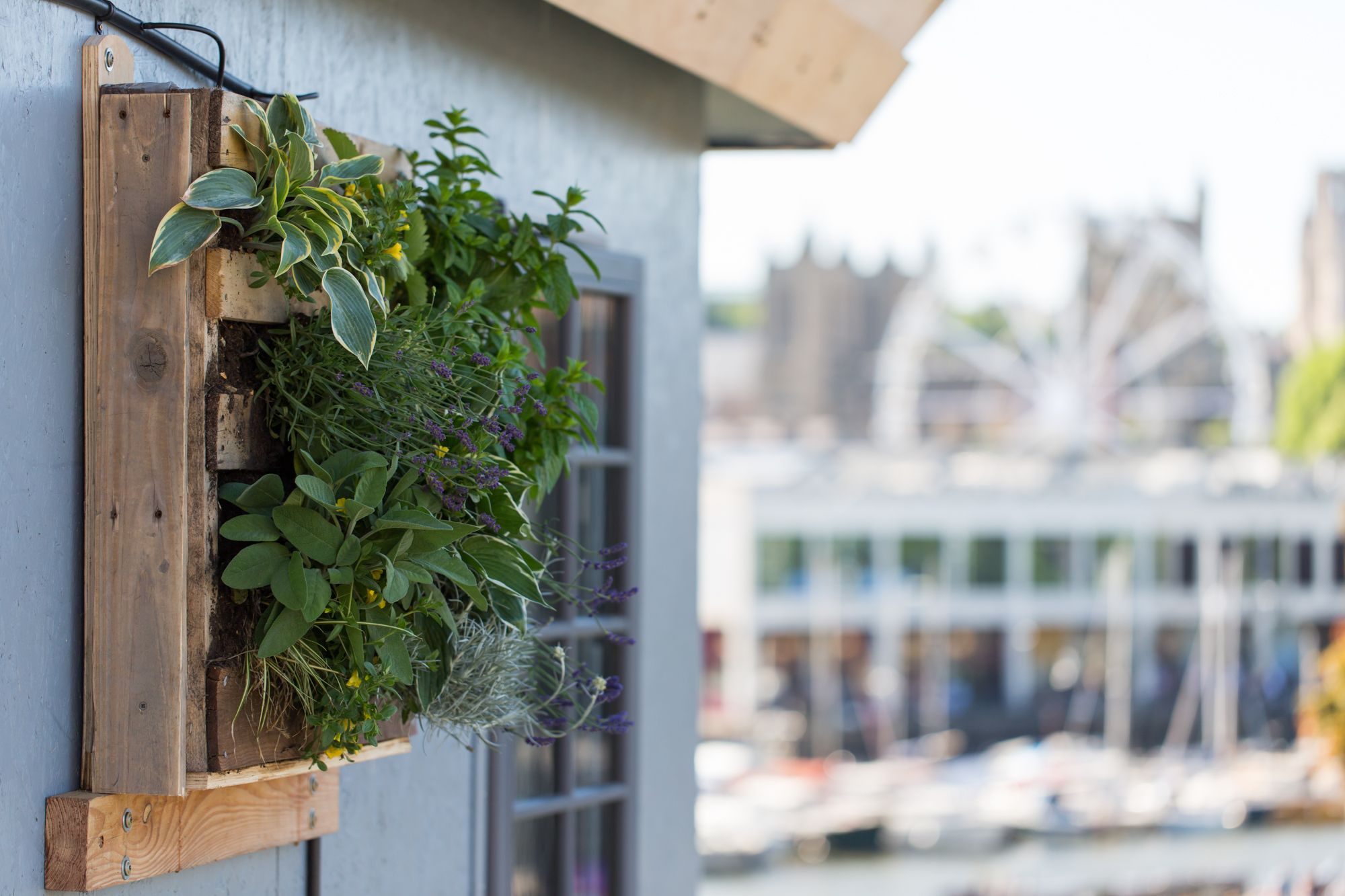 Canopy & Stars at Crane 29 will grace Bristol's skyline until the end of September 2017, before disappearing without a trace as the first leaves drop from the trees. All profits will go to Friends of the Earth, meaning that every stay
Learn more about B&Q's sustainability credentials and read our latest report 'The nature of gardens' below.