tado°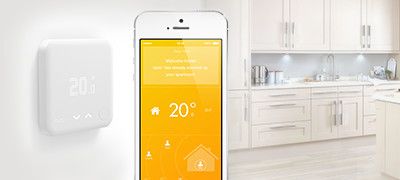 tado° – The Smart Thermostat
The tado° Smart Thermostat not only connects your smartphone or tablet to your heating system, it also controls your heating – without you even knowing it. tado° will adjust your heating based on your phone's location, warming before you arrive, and switching off when you leave home, meaning you never heat an empty home. tado° also learns how quickly your home warms up and cools down and tracks local weather forecasts to ensure you are only heating your home when you need to, saving you money on your heating bill.
Want to control your hot water schedule too? No problem, simply add the tado° Extension Kit and this will ensure you always have hot water when you need it.
Shop tado° Range
---
If you have a no thermostat or a wireless thermostat, you will also require the tado° Extension Kit to connect to your heating. Just place the tado° Smart Thermostat in the living room - because it's battery powered it doesn't need a power connection. The tado° Extension Box will then be connected to your boiler via cable and placed next to it. The two devices are wirelessly connected.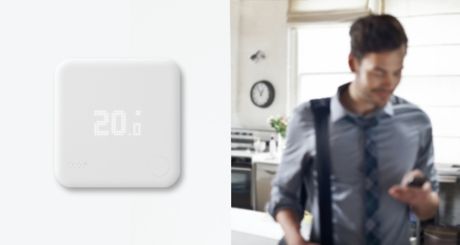 ---
Tado creates your own home energy report and heating profile graphs so you can see exactly what you are spending on your heating in real time. Tado also monitors your home heating system and will notify you of any problems you may have – before your heating breaks down.
The app is available for IOS, Android and Windows.
Installation should always be carried out by a qualified professional
Shop tado° Thermostat
---