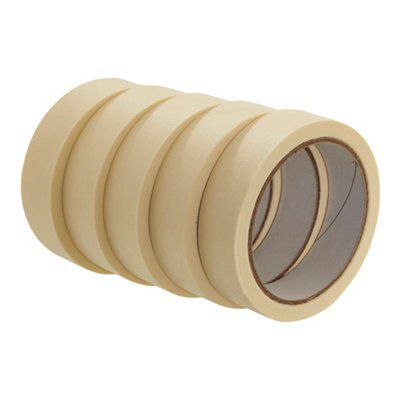 SKIP20A MASKING TAPE PK OF 5
Product details
Product information
For use on most sound surfaces
Good price
Probably the price should have been an indications of what the product would be like when lifted from area that was painted it was tearing and also pulled the paint off in some areas
Sticky & did the job
Usually these are tend pull the paint off where you applied them. These are not so different. Very sticky & difficult to remove from tight places. Never sure if these need to come off straight away or can be left. Leaving them is not ideal as peeled off freshly painted paint.
No straight lines & damaged paintwork
Problem with this masking tape is that paint seeps in underneath it. If you apply the masking tape too firmly on the wall, you risk damaging the paint underneath when you remove it. Paying the additional money for Frog tape is the way forwards.
Awful
Quite the worst masking tape I have ever used.
I used a length of it on one day, removed it next day, 12 hours later, left half its glue behind.
I through the remaining rolls in the bin. Dreadful stuff.
It will get one star on here. Doesn't deserve any.