See more Spa chemicals & filters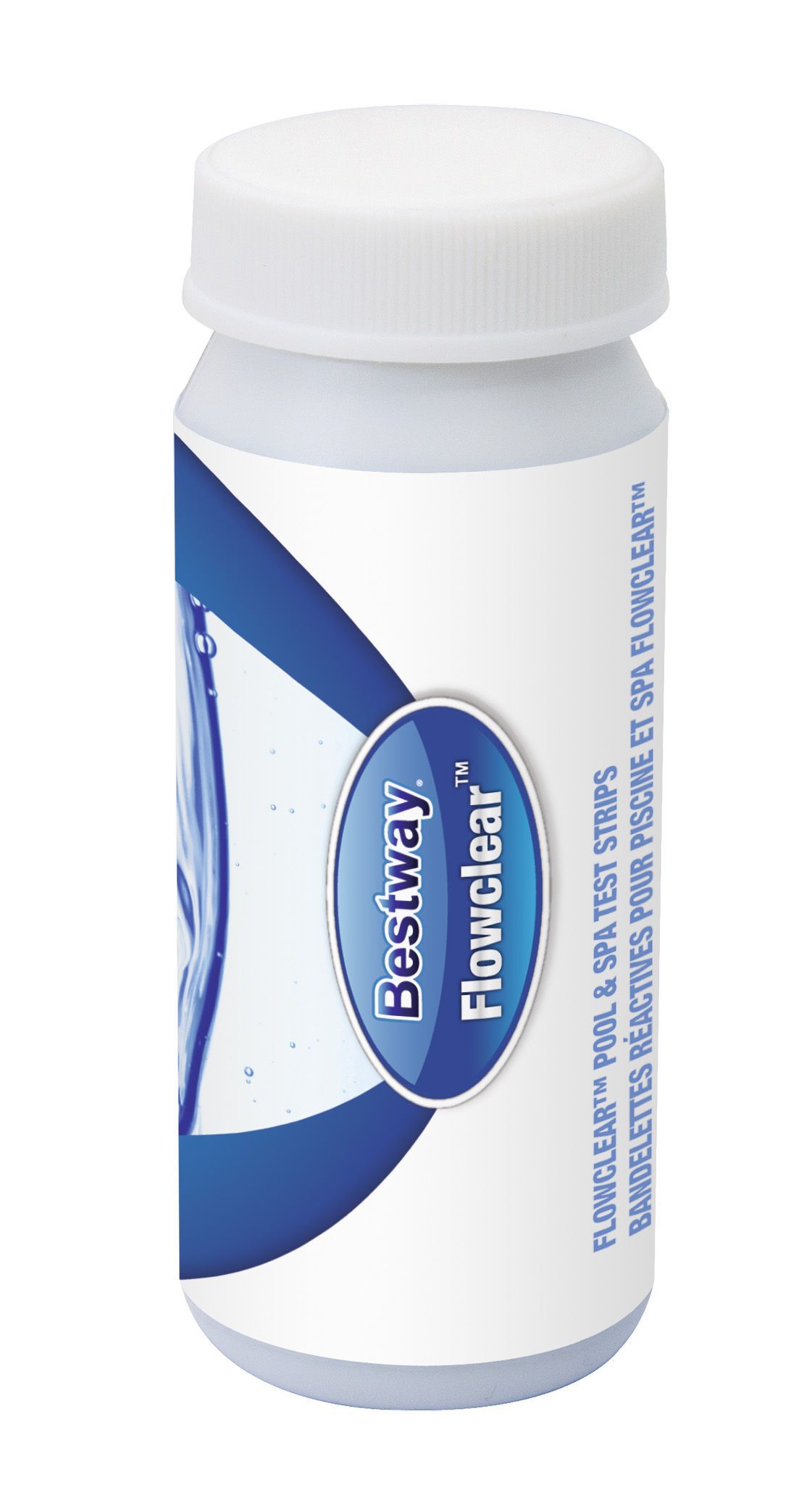 Bestway Flowclear Pool & spa Test strips
Product details
Product information
Features and benefits
Provides basic pool & spa water testing
Specifications
| | |
| --- | --- |
| Product weight | 42g |
| Product code | 6942138918908 |
Works perfectly good
Family Hot tubber - 2 months ago
Really Happy with these strips so simple and easy to use not had any problems,I will buy more and would recommend
Terrible product and lack instruction
Bought these as my Clearwater strips were running low. First of all going from 3 in 1 strips to 5 in 1 wasn't the easiest thing to get my head round and the instructions didn't explain it very well. Once I got my head around the extra 2 levels to test, I then found that the instructions didn't explain how to adjust those levels. There is free chlorine and total hardness as well as the original total chlorine level to adjust, and it doesn't explain which way each one will change by adding the chlorine granules. As if that isn't hard enough, every time I use a test strip the colours come out the same no matter what chemical I add, whether it be the Chlorine granules, the PH Plus or the PH minus it doesn't change and I find it highly unlikely that it's because the water is the same each time, especially when I'm adding enough chlorine to increase the ppm by 3 every time so is it just a faulty tube I don't know. This certainly isn't B&Qs fault as the brand is bestway but I would only recommend this product to someone who really knows there stuff but for anyone like me who is just starting out with a Lay-Z-Spa or isn't really that into properly maintaining a spa, then buy something more simple like the Clearwater strips
floclear
hottub harry - 1 year ago
Tested against clearwater ones and basically same result and only £4
Unreliable
I have a Layzspa which is manufactured by Bestway. So seeing as these strips are Bestway, I thought I'd give them a try. They are not accurate at all - I compared the results to Clearwater test strips and the results were very different. So I did the tests again with both brands, the Bestway strip showed a different result to the first Bestway test and both Clearwater tests. The second Clearwater test strip read the same as the first. I would not recommend them and they'll now be going in the bin as clearly unreliable.
Much better than Clearwater dip tests
Bought these with my hot tub. Struggled to get the readings for alkalinity down with clearwater dip strips from a starter kit I bought but these strips actually were easier to read off and showed me that my alkalinity was actually ok and that I had over corrected ph. Chucked away the other strips.