See more Toilet seats & fittings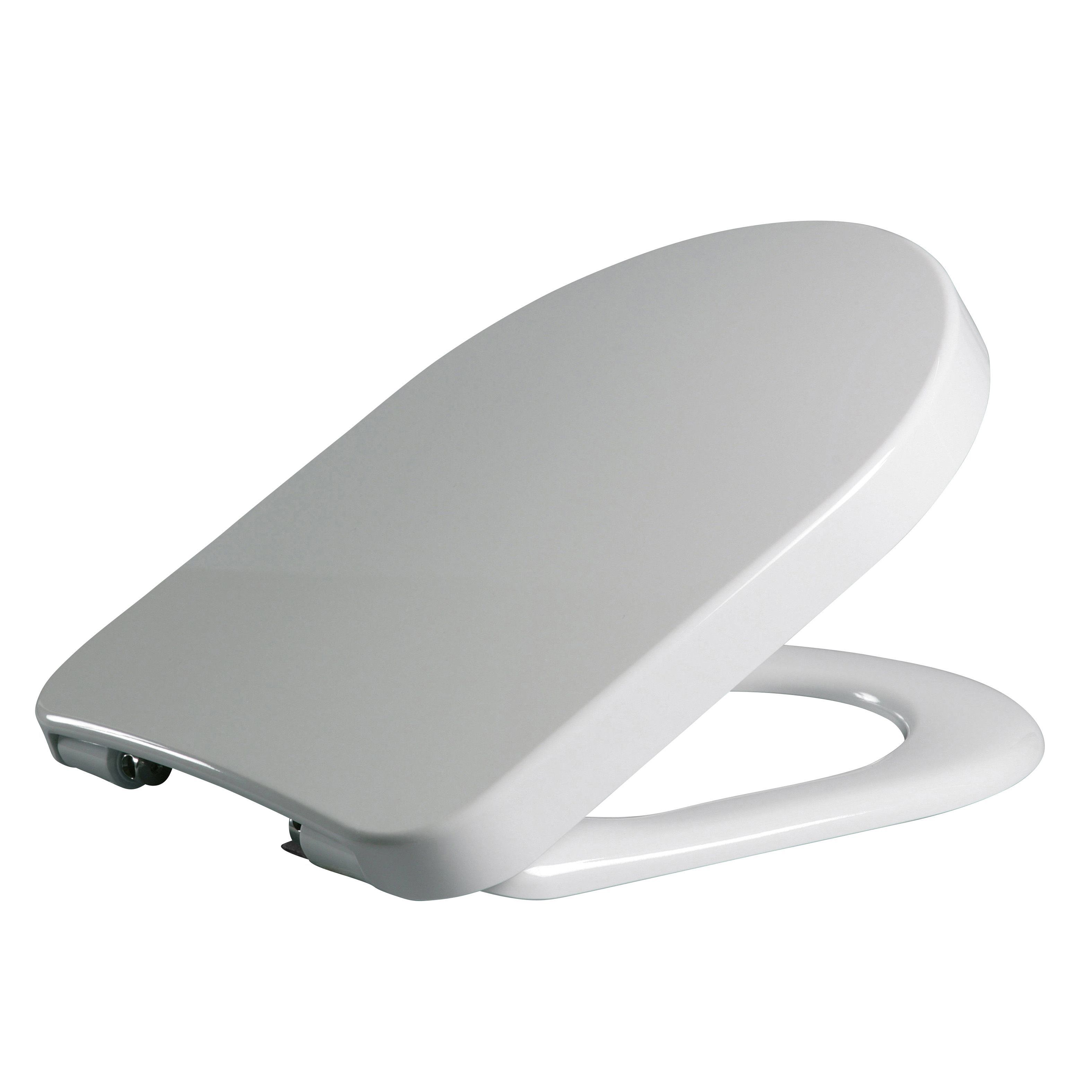 Cooke & Lewis Helena White Top fix Soft close Toilet seat
Product details
Product information
This Cooke & Lewis Helena white toilet seat features a soft close function, meaning that it will close slowly and quietly when put down. The seat is made from plastic.
Only fixings included
Instructions for care: Wipe clean with a soft damp cloth, using just soap & water, taking care to dry hinges thoroughly. Never use scourers or abrasives as these will damage the product surface, ensure seat & lid are raised when using bleach in bowl
Compatibility: Helena toilet
Features and benefits
Quick release toilet seat
EXPENSIVE RUBBISH PRODUCT DONT BUY!
monicrlhtua - 3 months ago
EXPENSIVE & RUBBISH POOR QUALITY PRODUCT DONT BUY!
NOT a Helena replacement
This NOT a Helena replacement. Helena has been replaced by 'Bacan' and the seat is 1 inch shorter and only just sits on the rim. B & Q need to remove the name 'Helena' and make it clear it is not a direct replacement. The *only* way it can be fitted is to remove the old fitment and install the ones that come with the seat.
Very poor quality
Toilet seat is 36 months old and the lid has become detatched from the seat, and the soft close mechanism failed 12 months ago. Only one person in the flat, so there should have been many more years of life left in the product. As the WC pan is "back to the wall", complete dismantling of the pan, cabinet and seat is necessary to fit a replacement seat. Earlier, I had to dismantle the lot to try to tighten up the fixings. The flimsy bent metal "nut" was replaced with metal washers and a locknut system (and no further movement has occurred). I note that the great majority of the reviews make complaints, so B&Q should provide compensation for selling a useless product.
Poor quality
The soft close on the lid failed in under 2 years then a year later the lid effectively detached from the seat.
Rubbish. Sought a replacement elsewhere from a different manufacturer
POOR QUALITY
Lid cracked in a very short time if I could find my receipt I'd definitely be asking for a full refund.